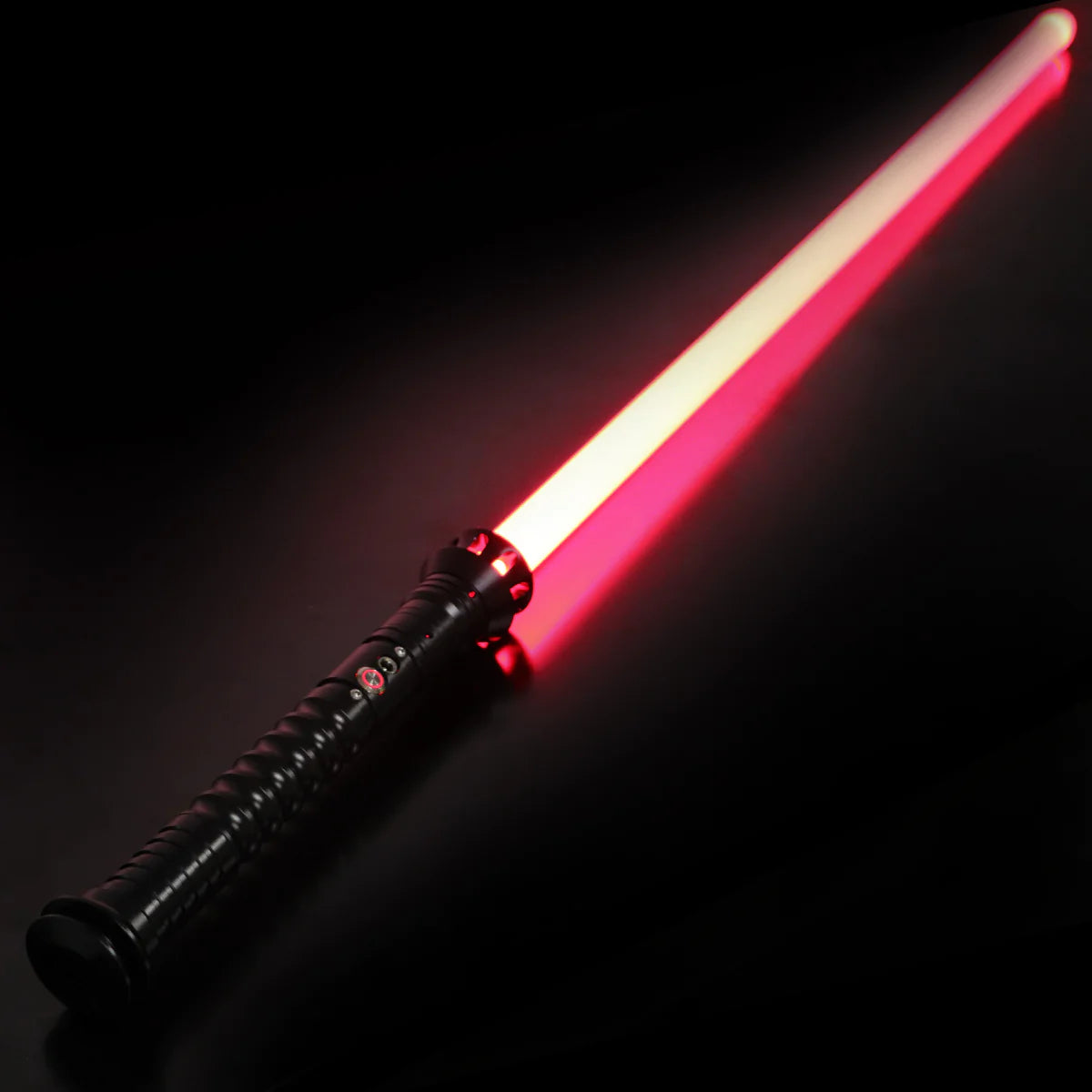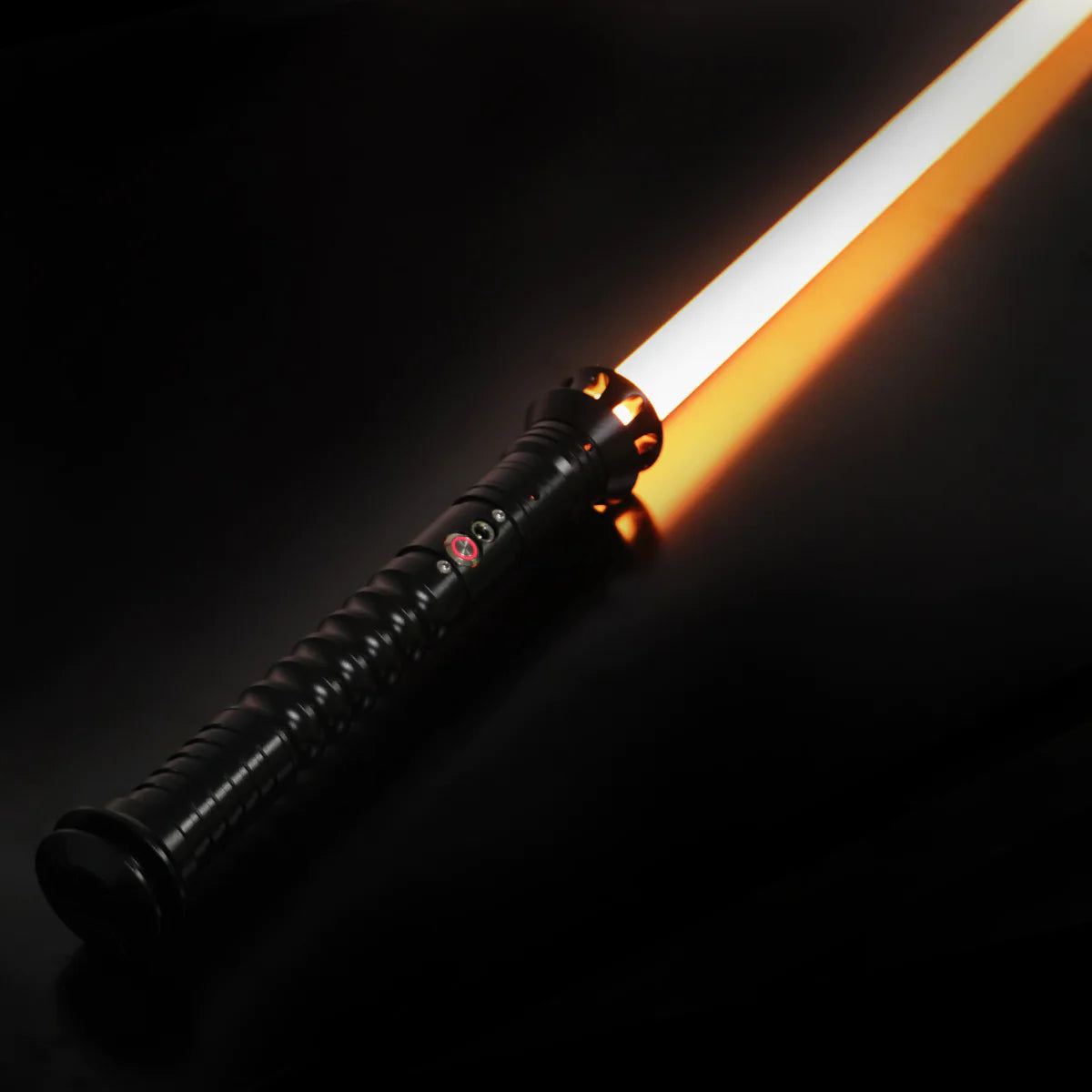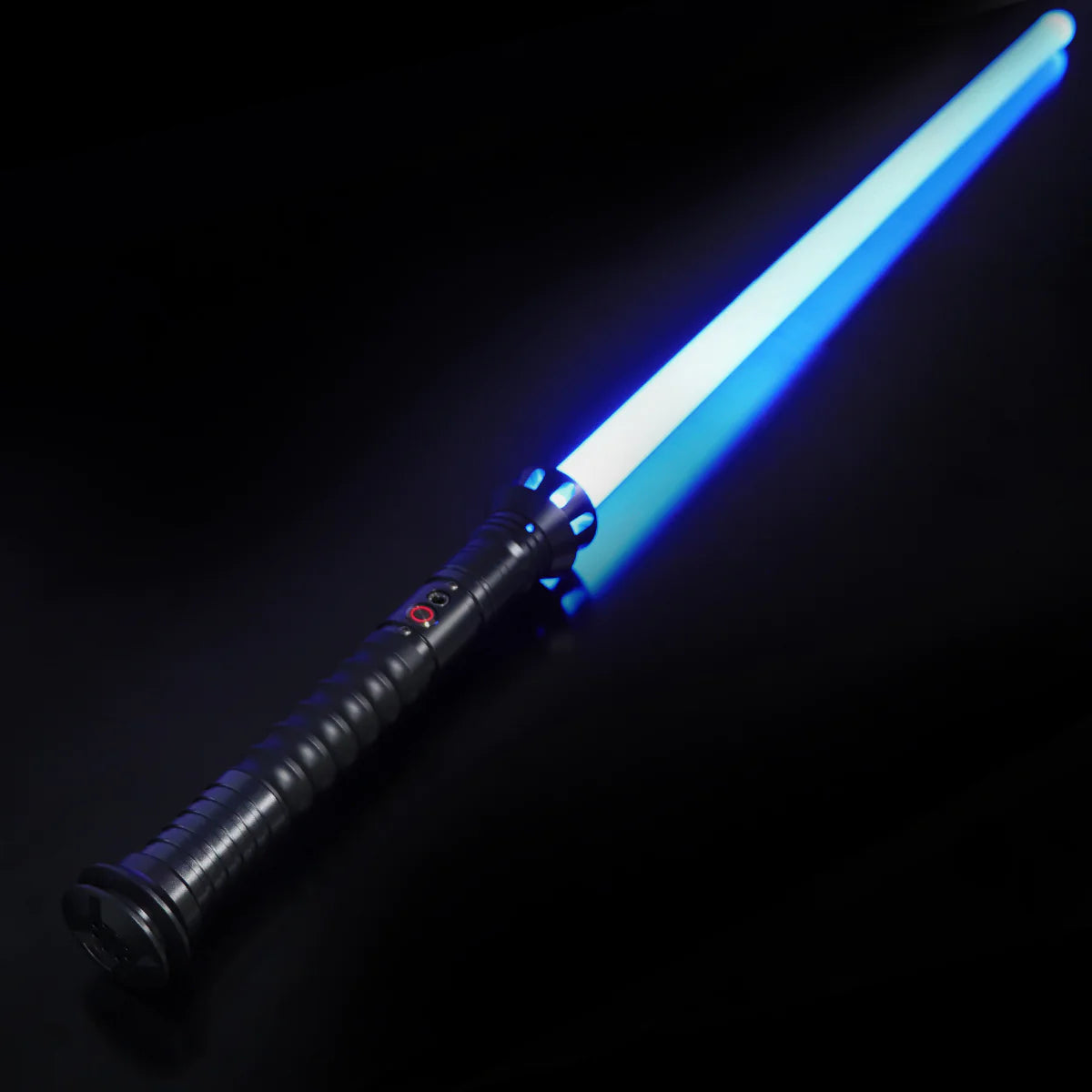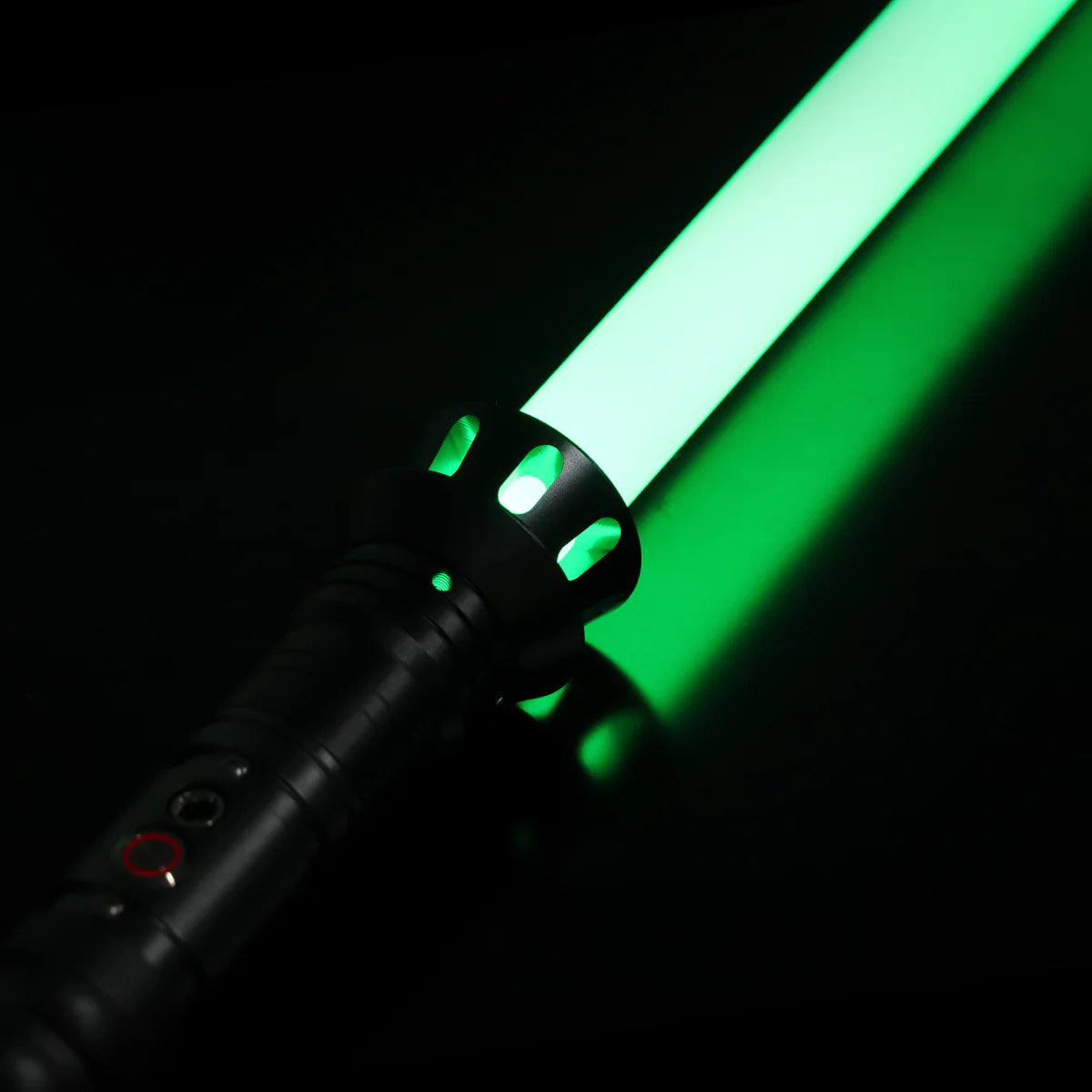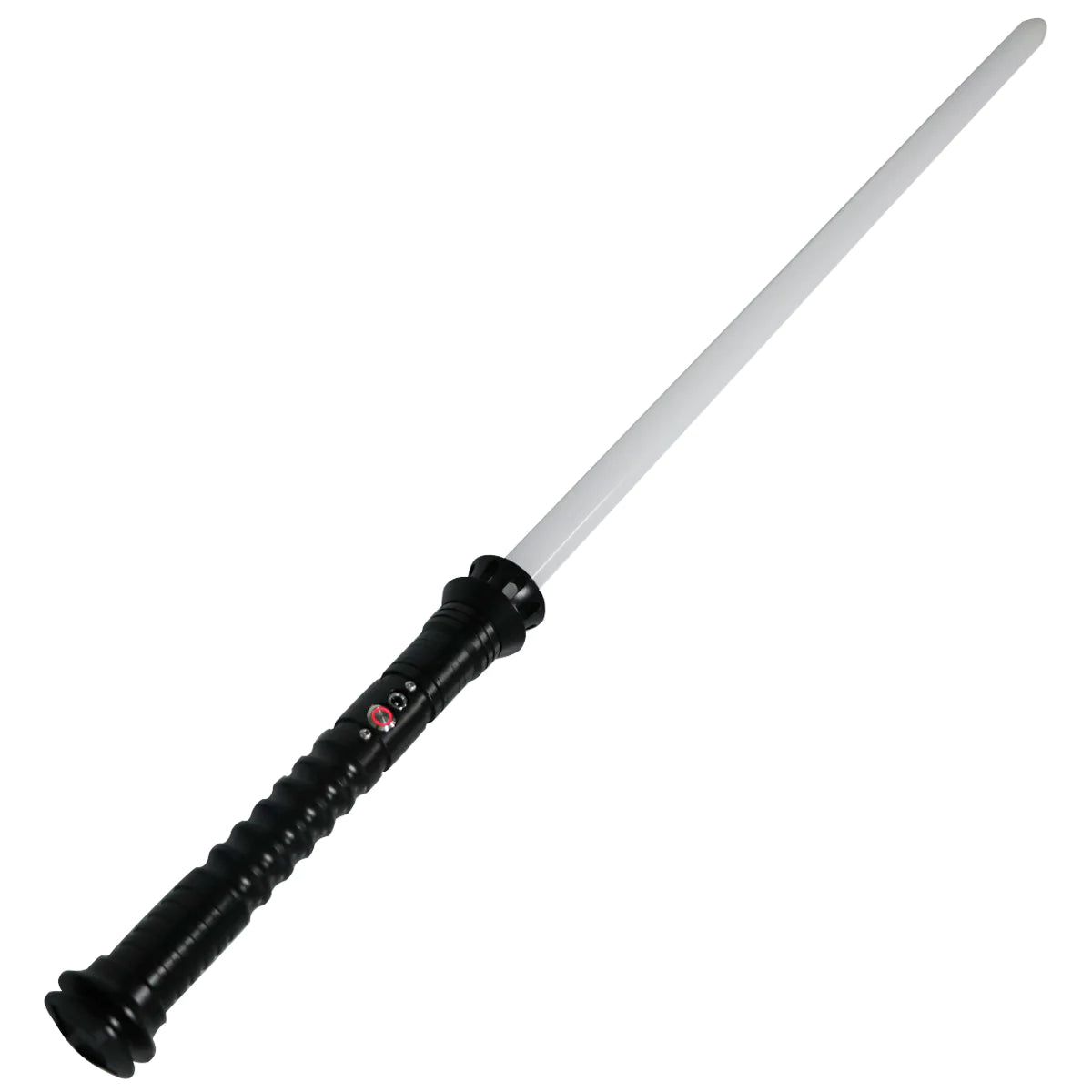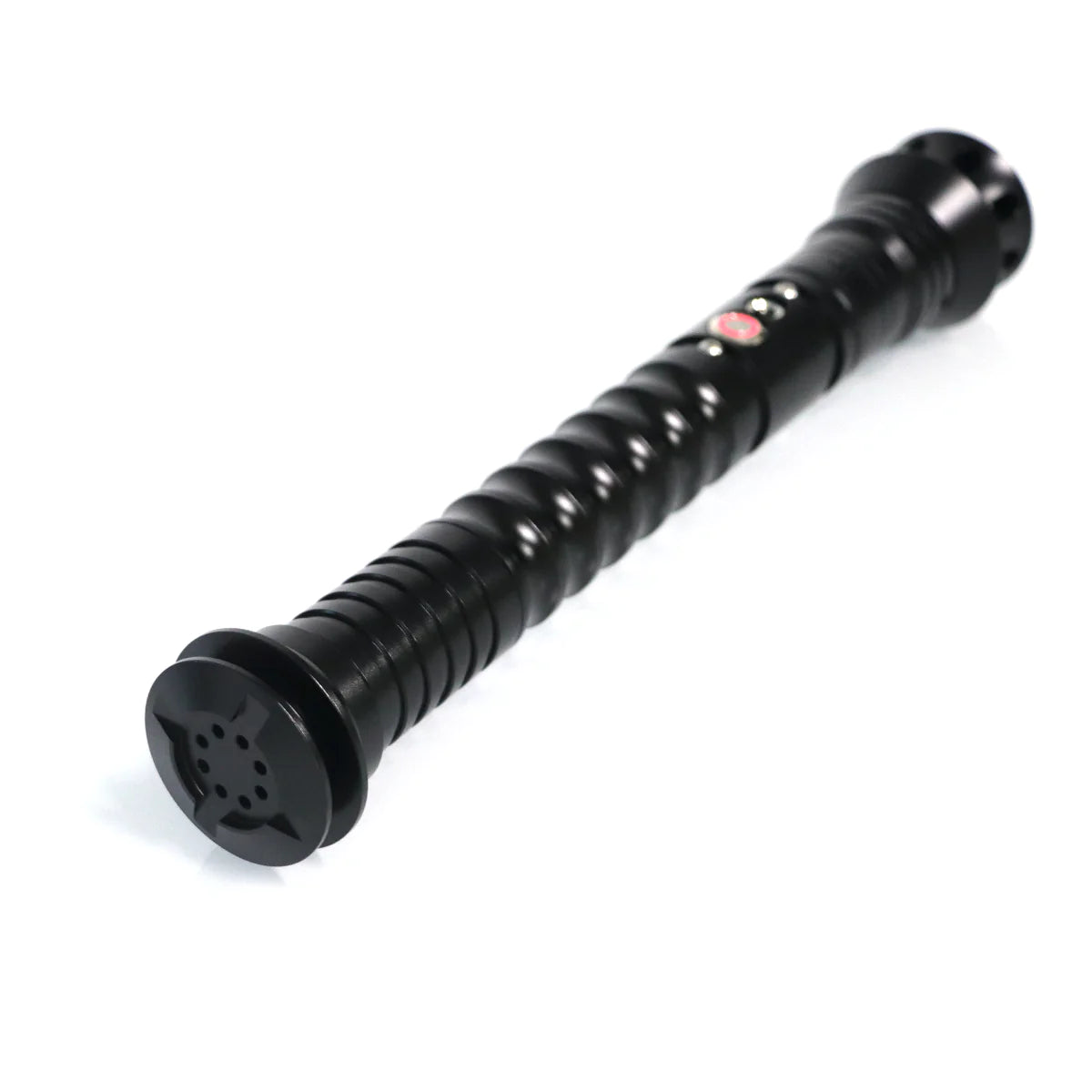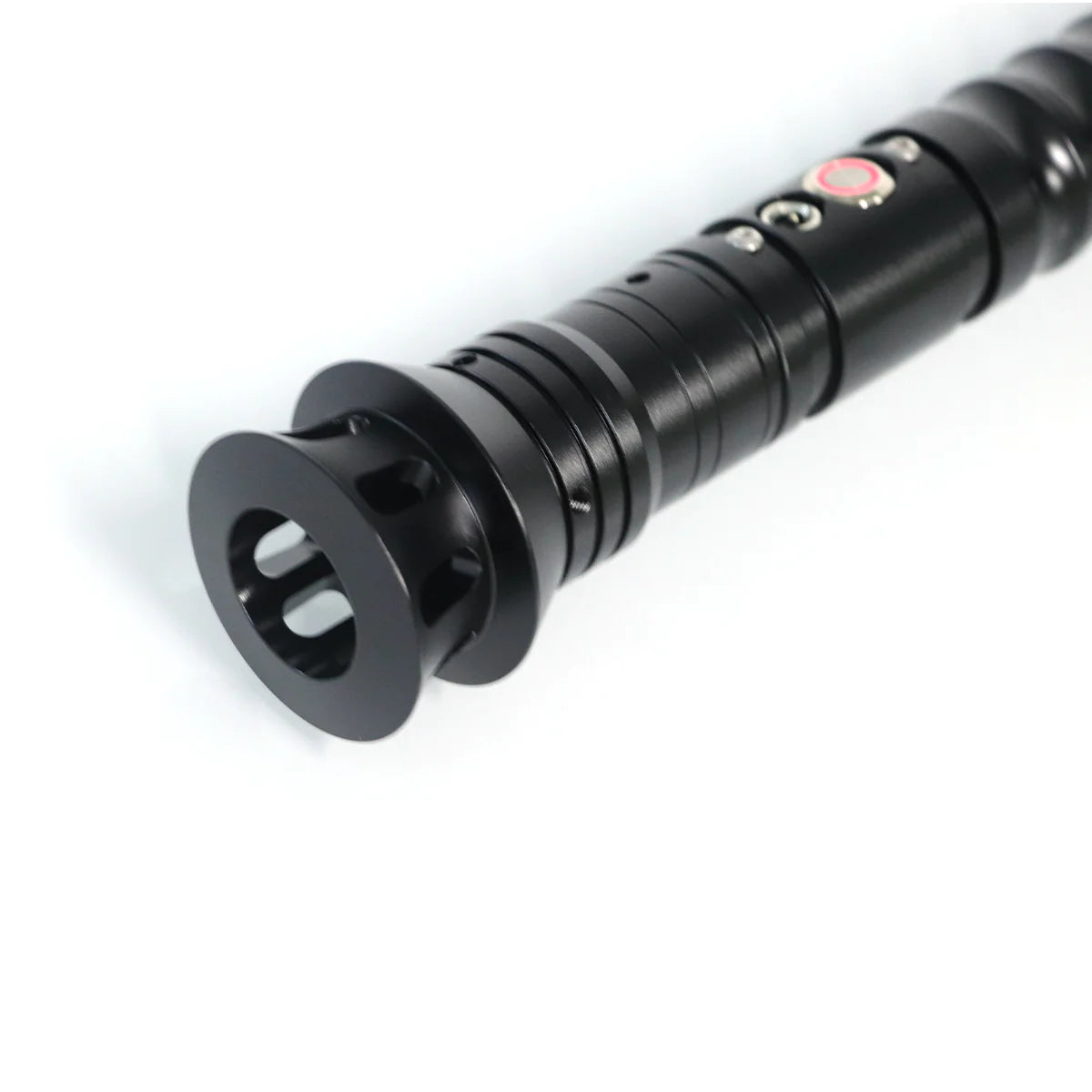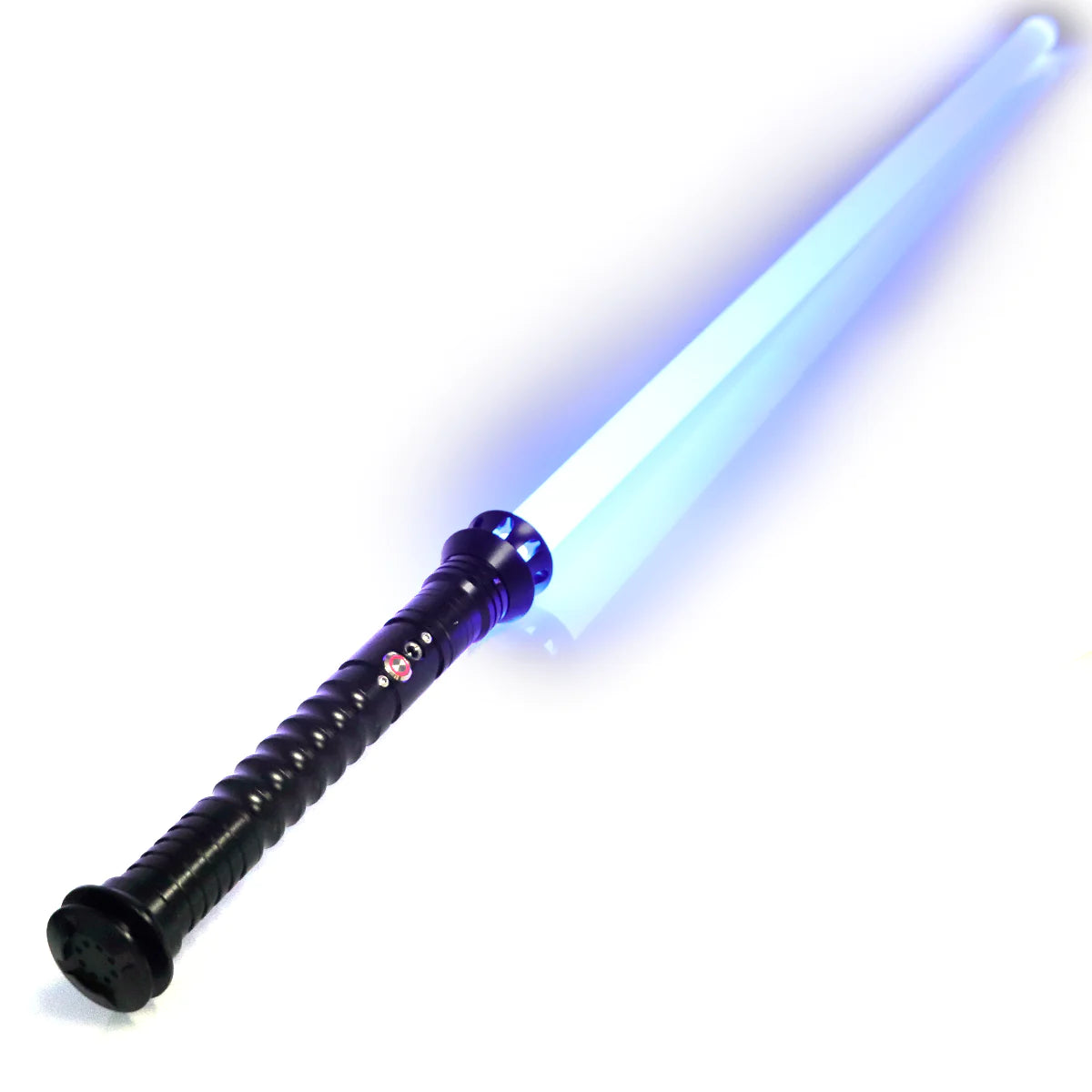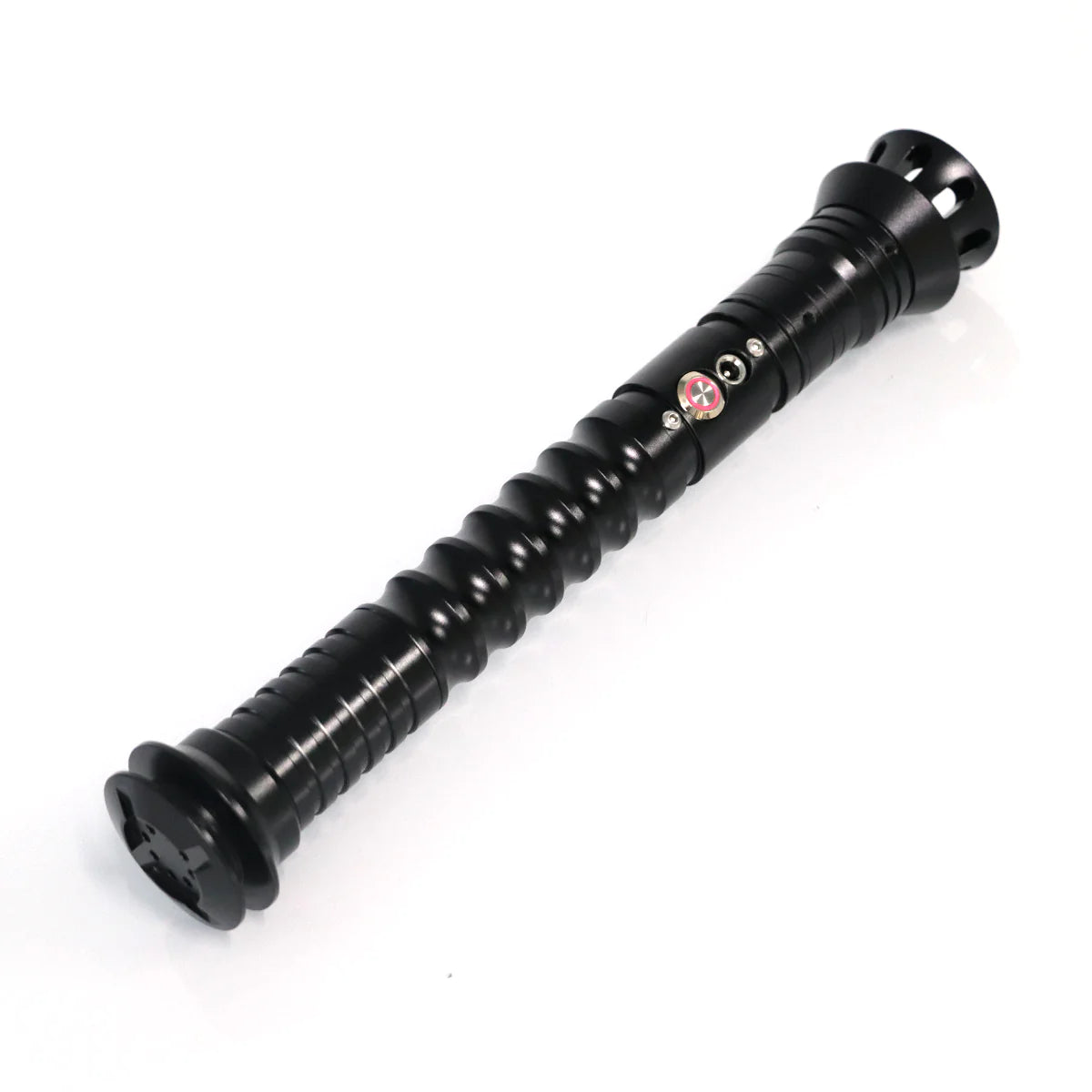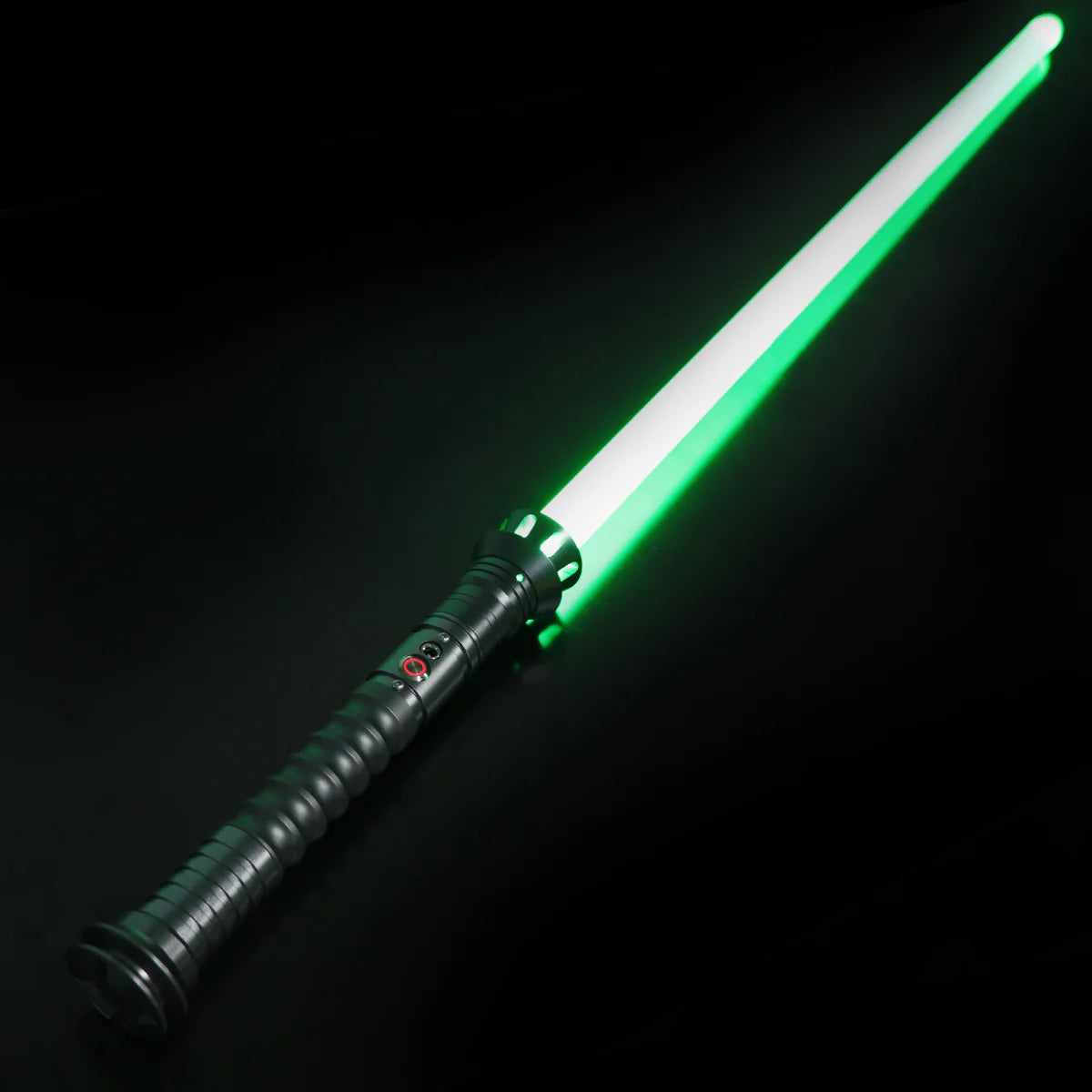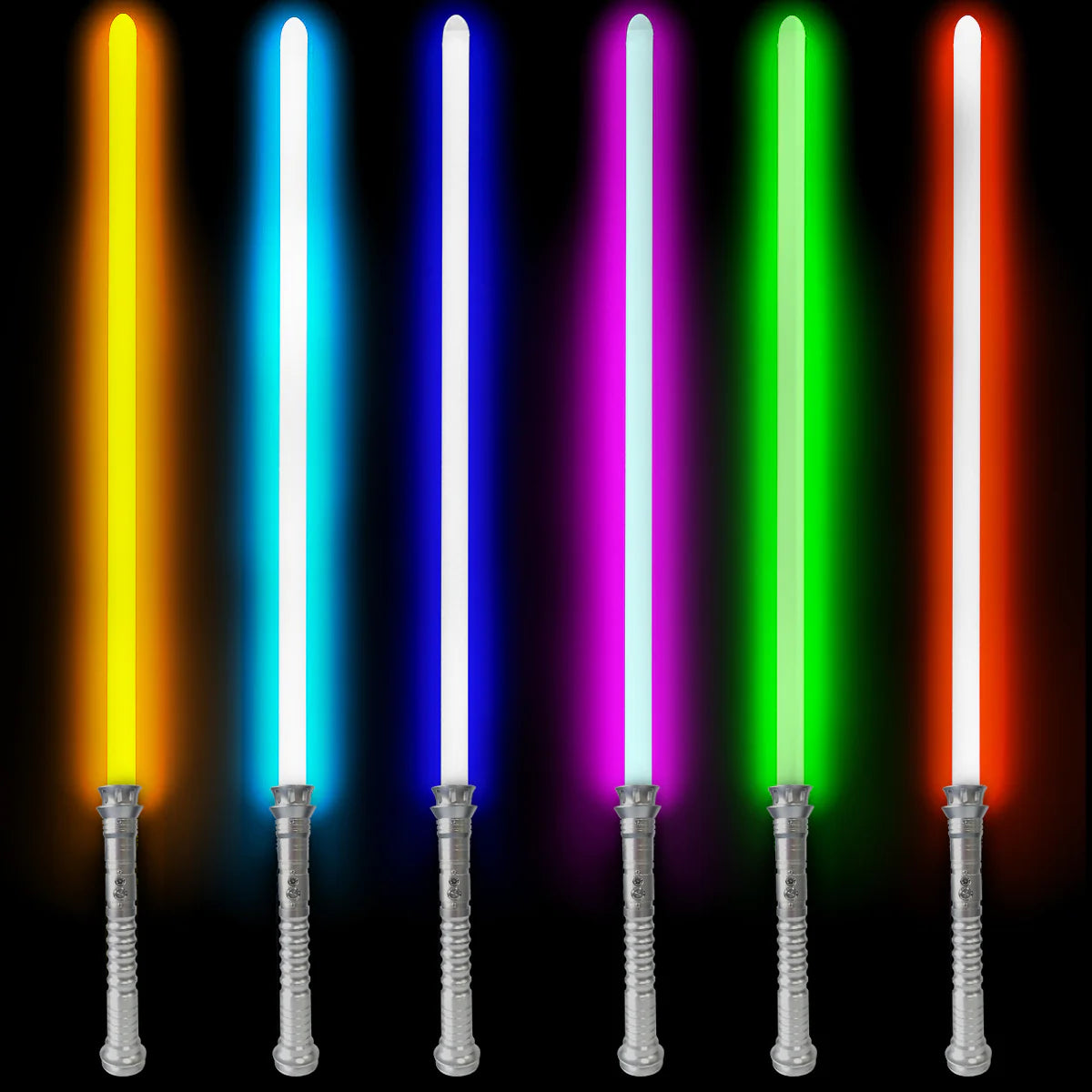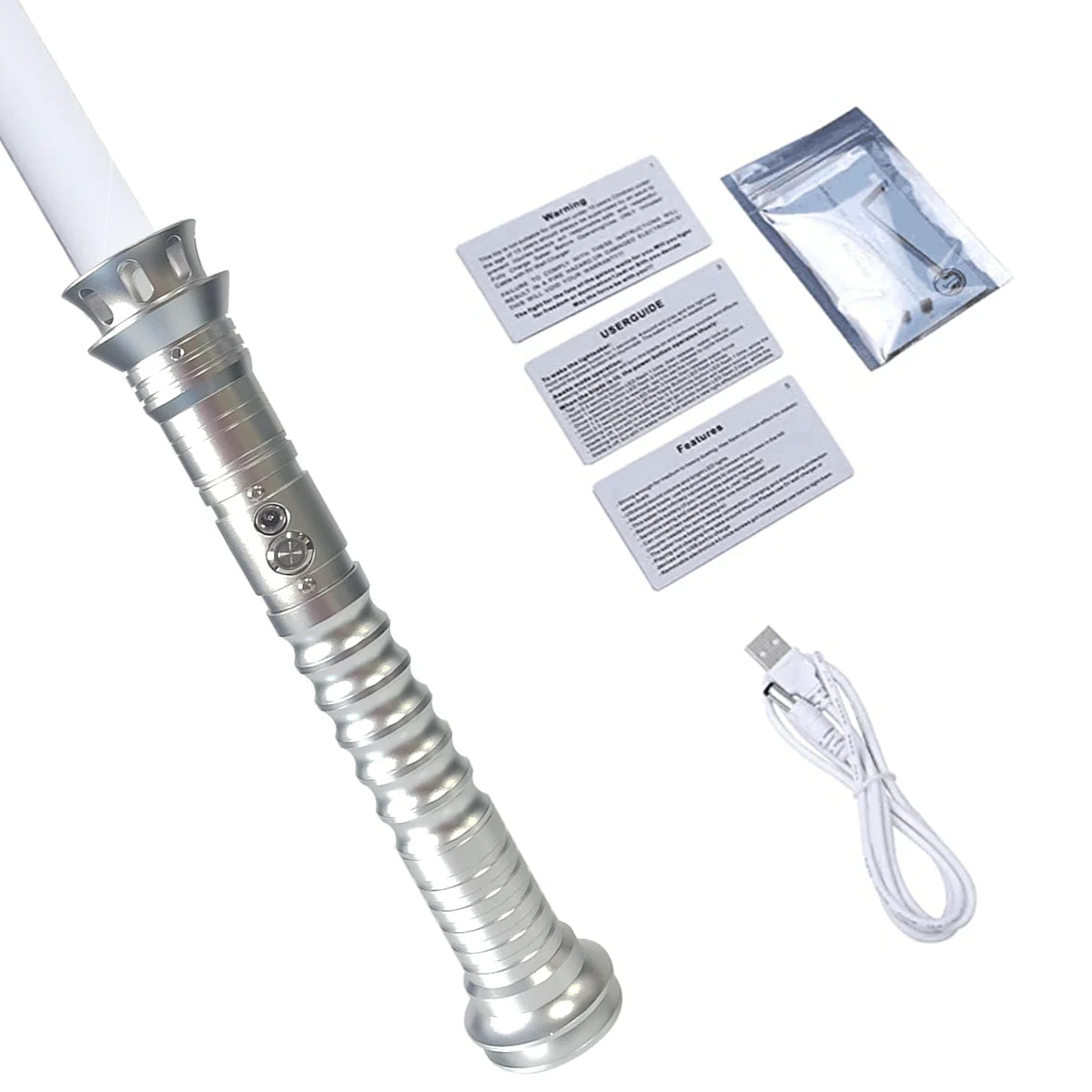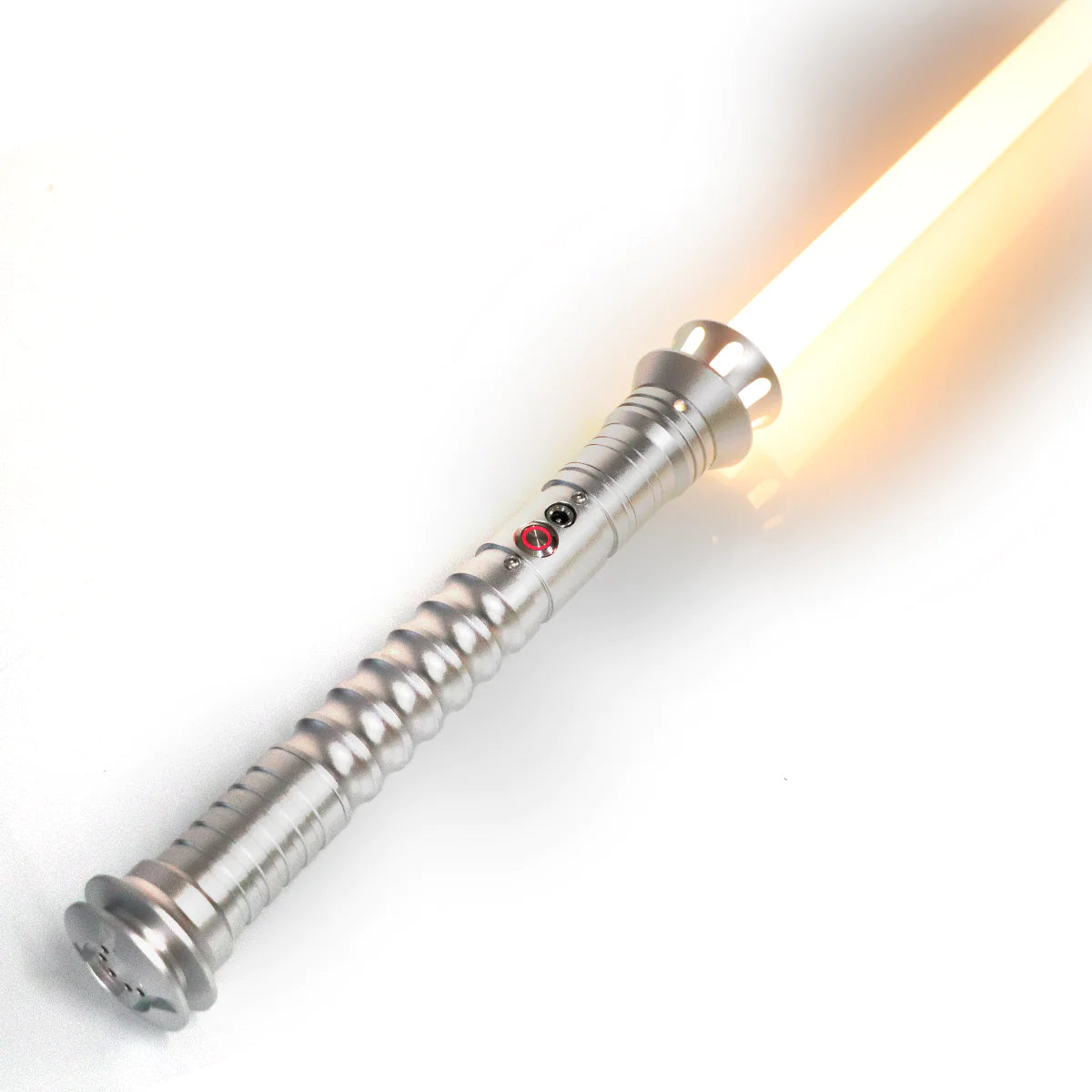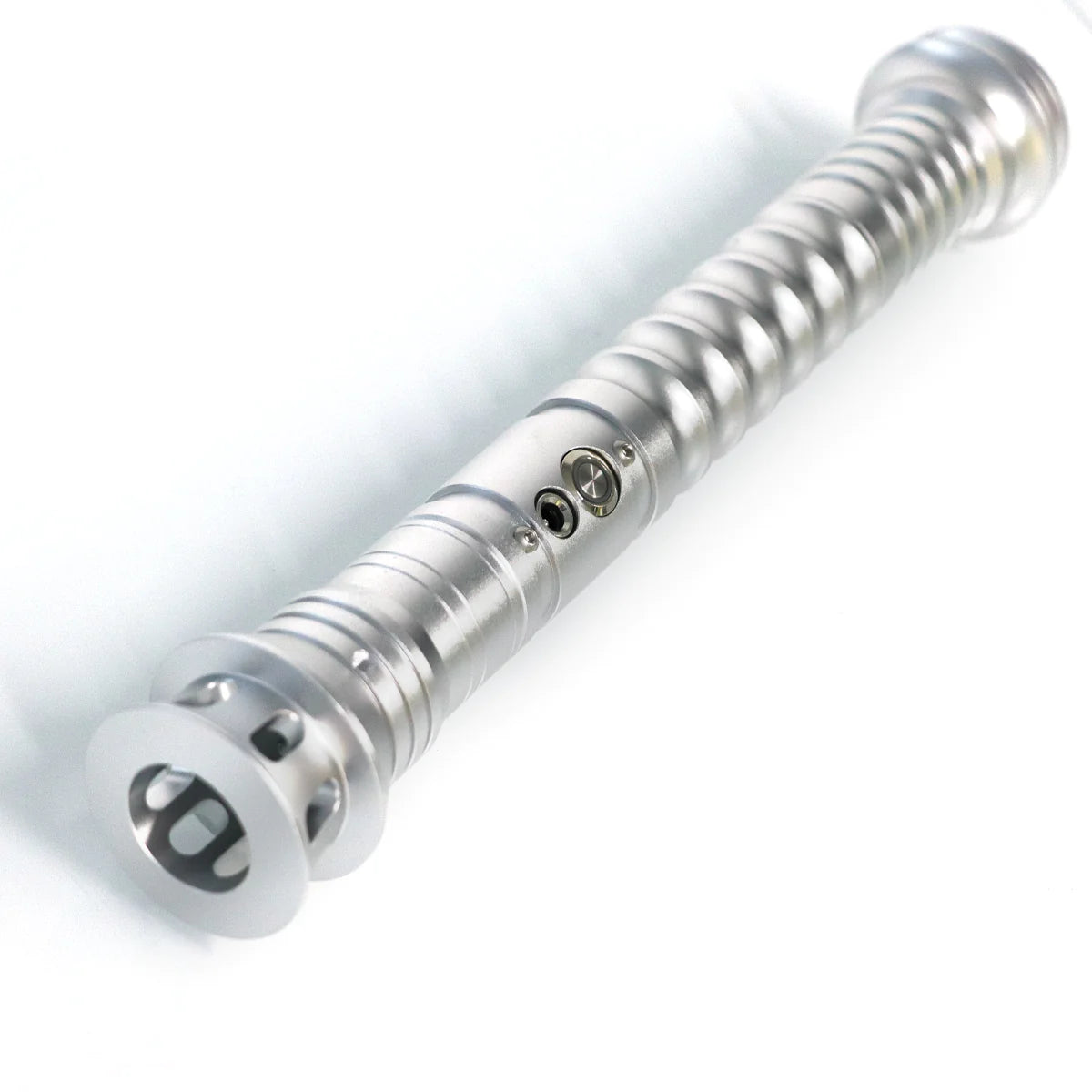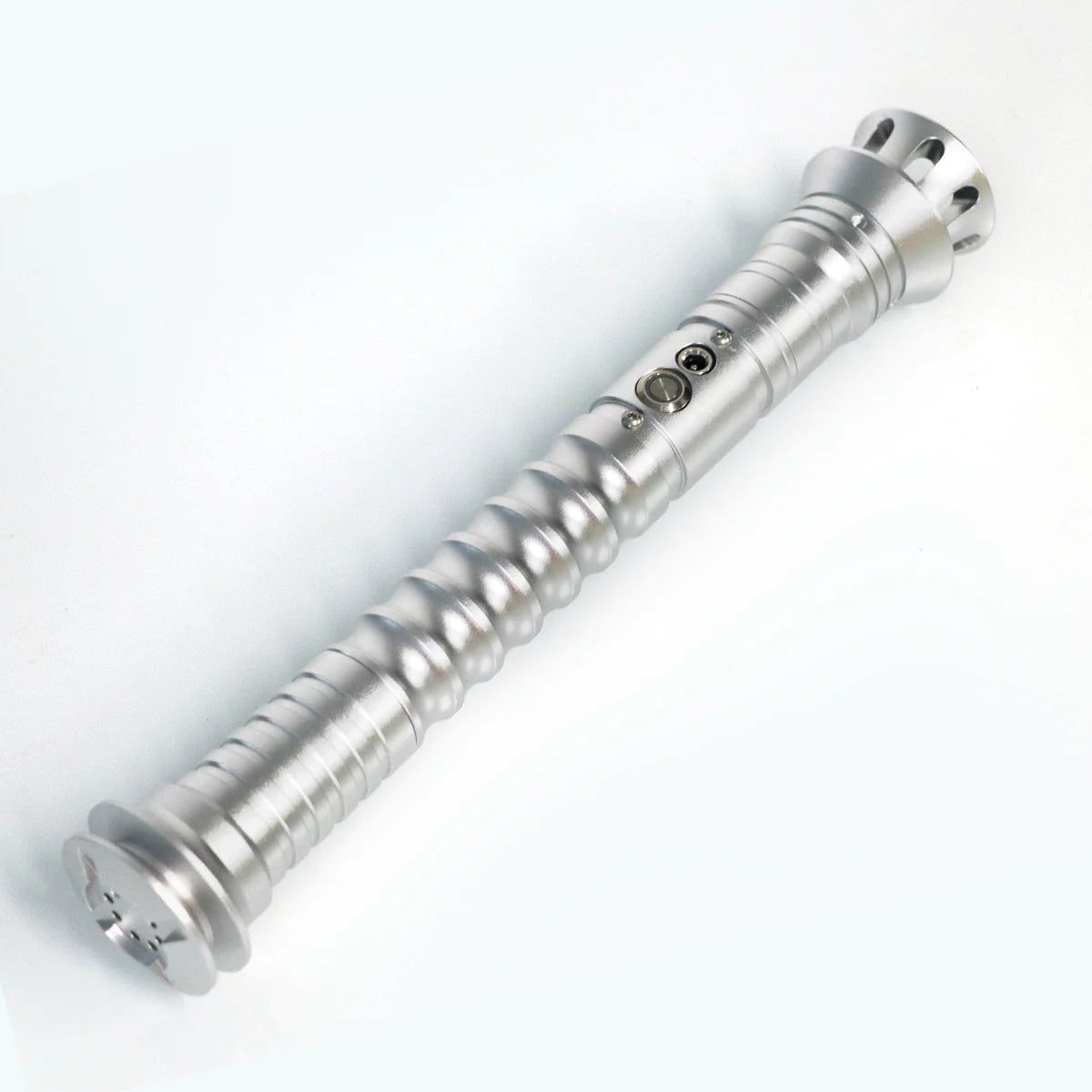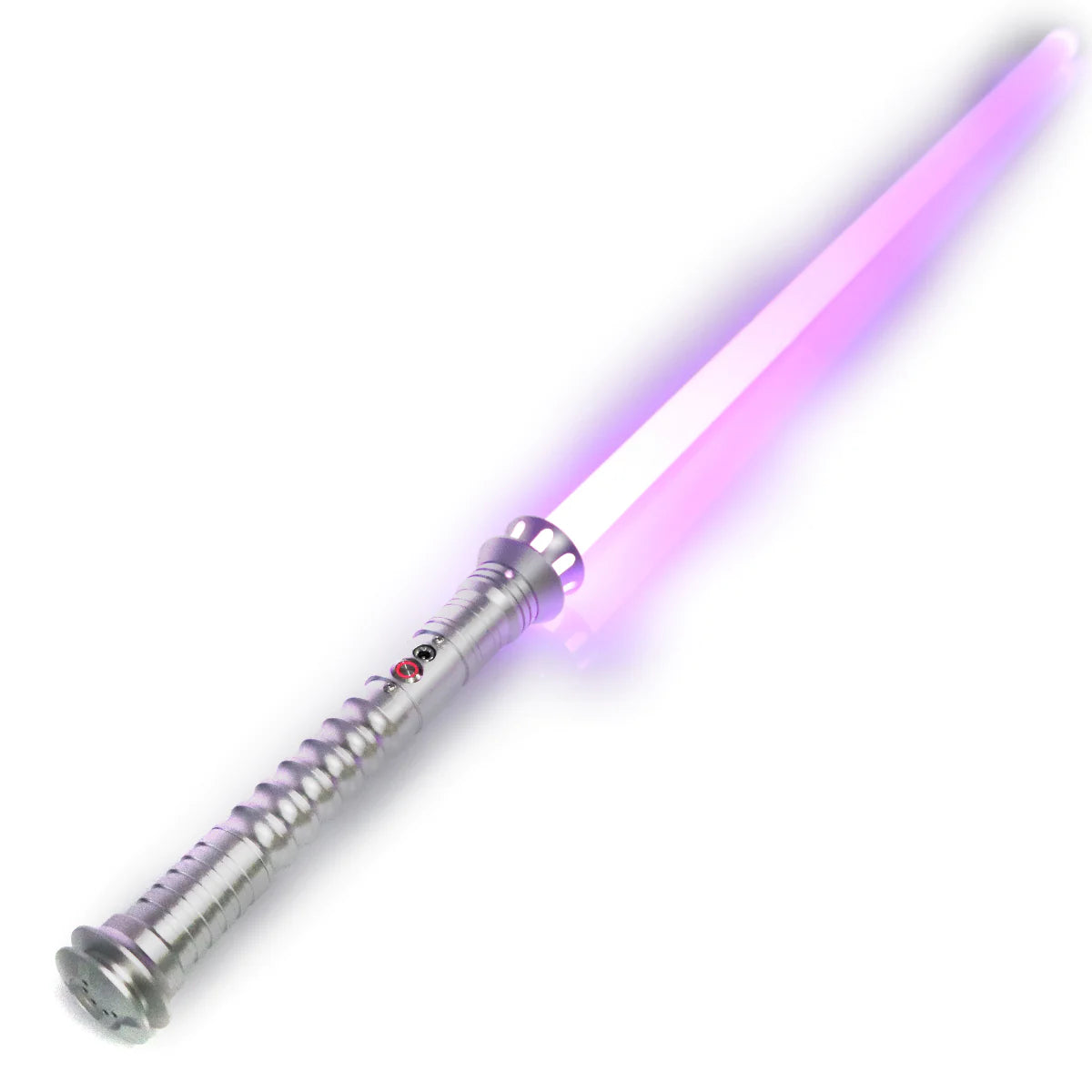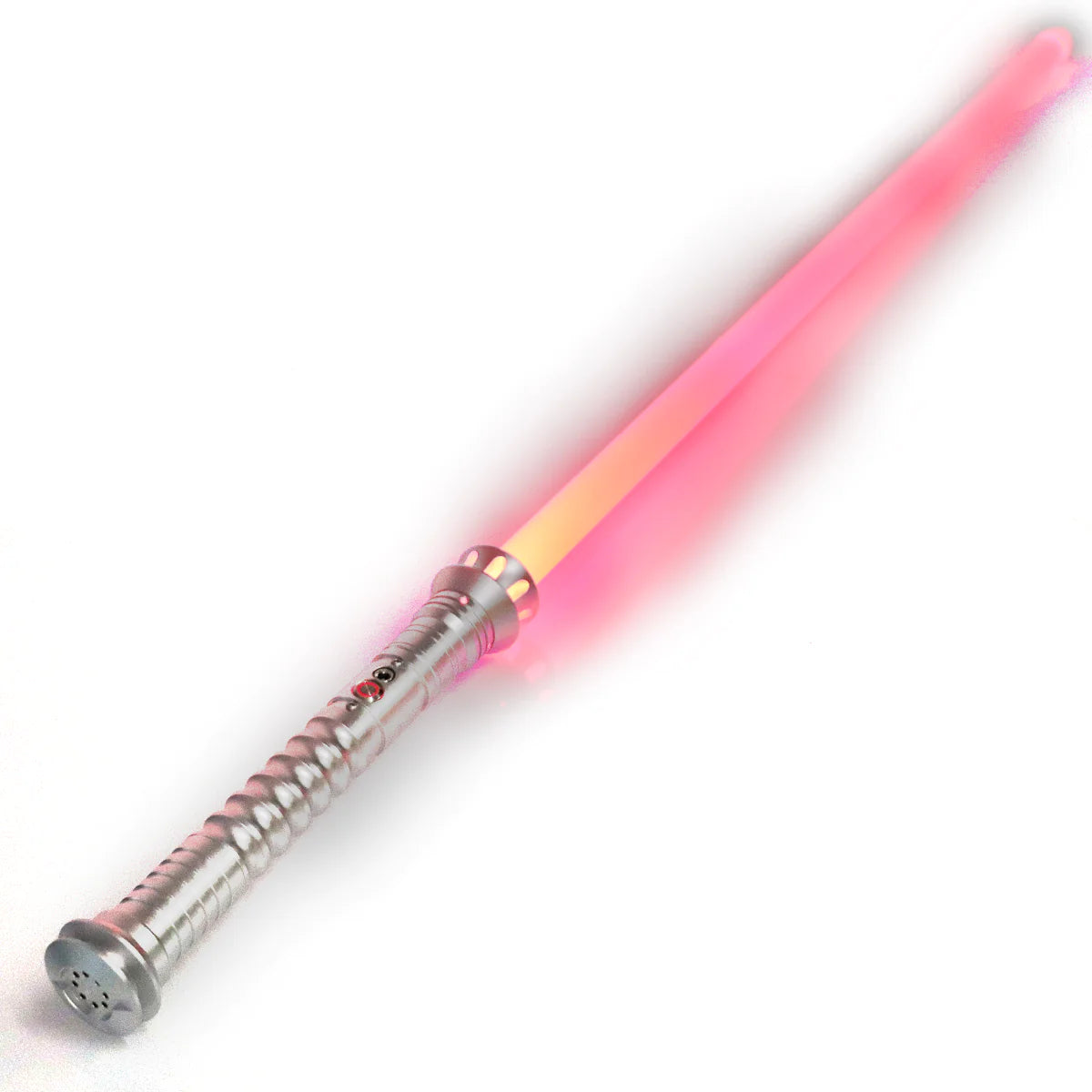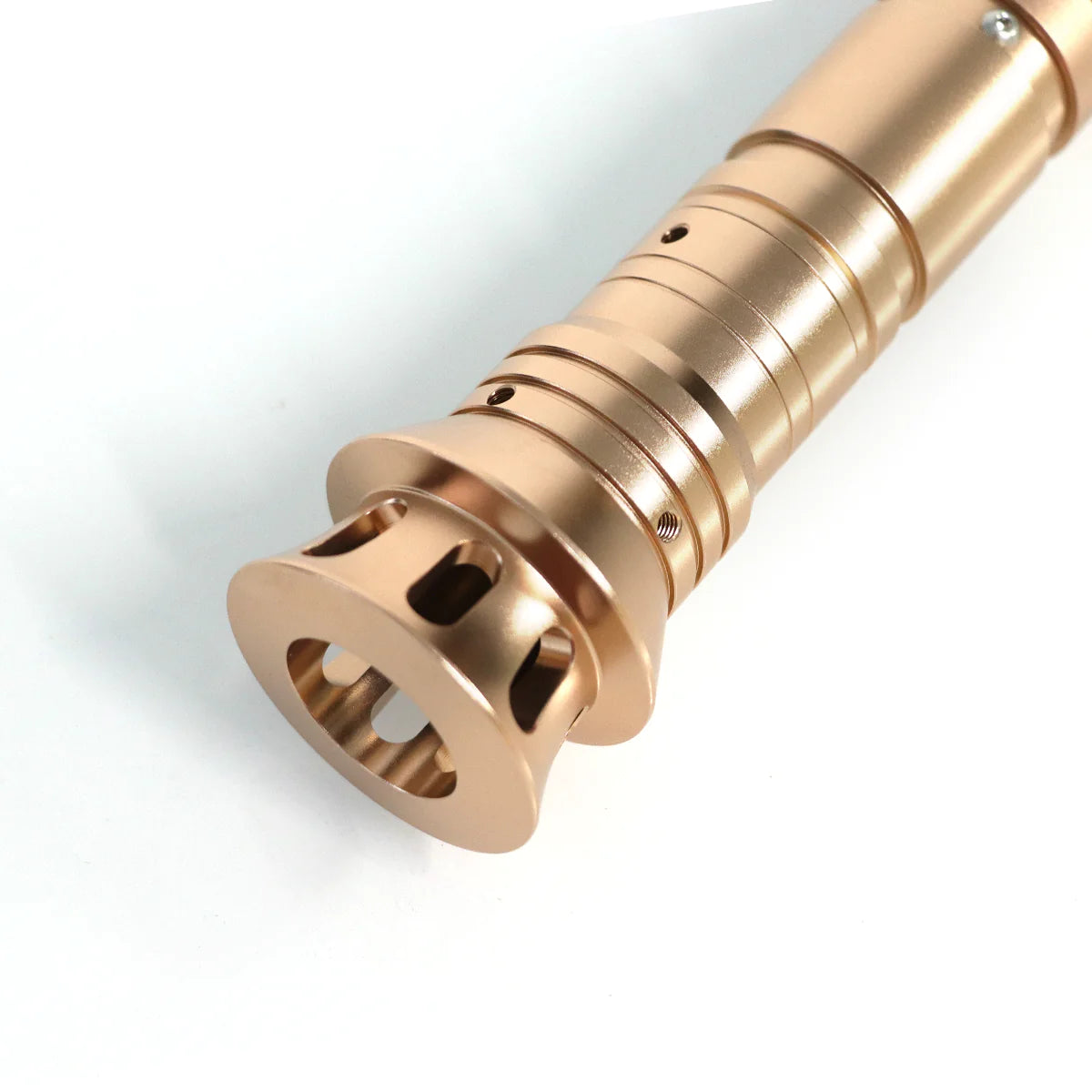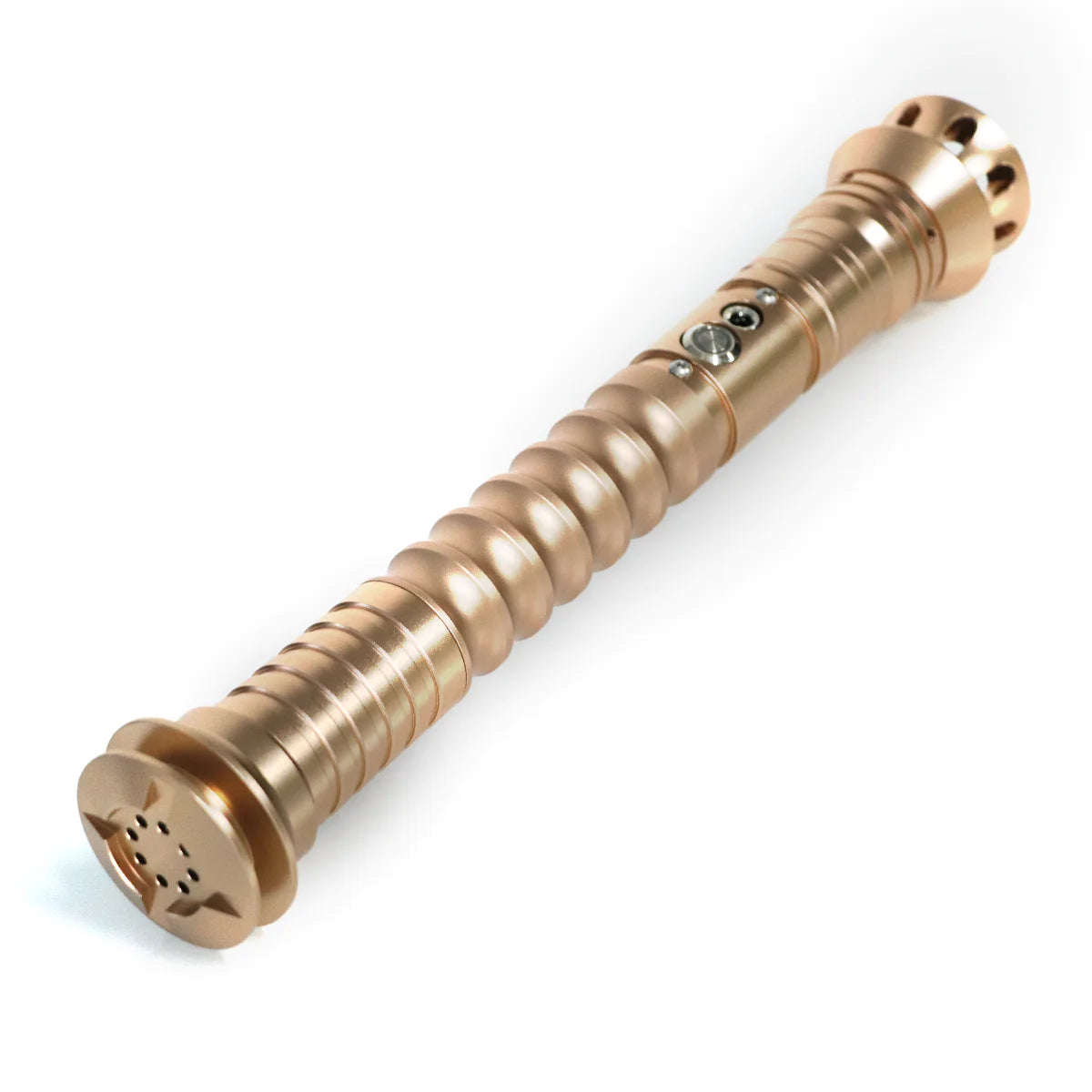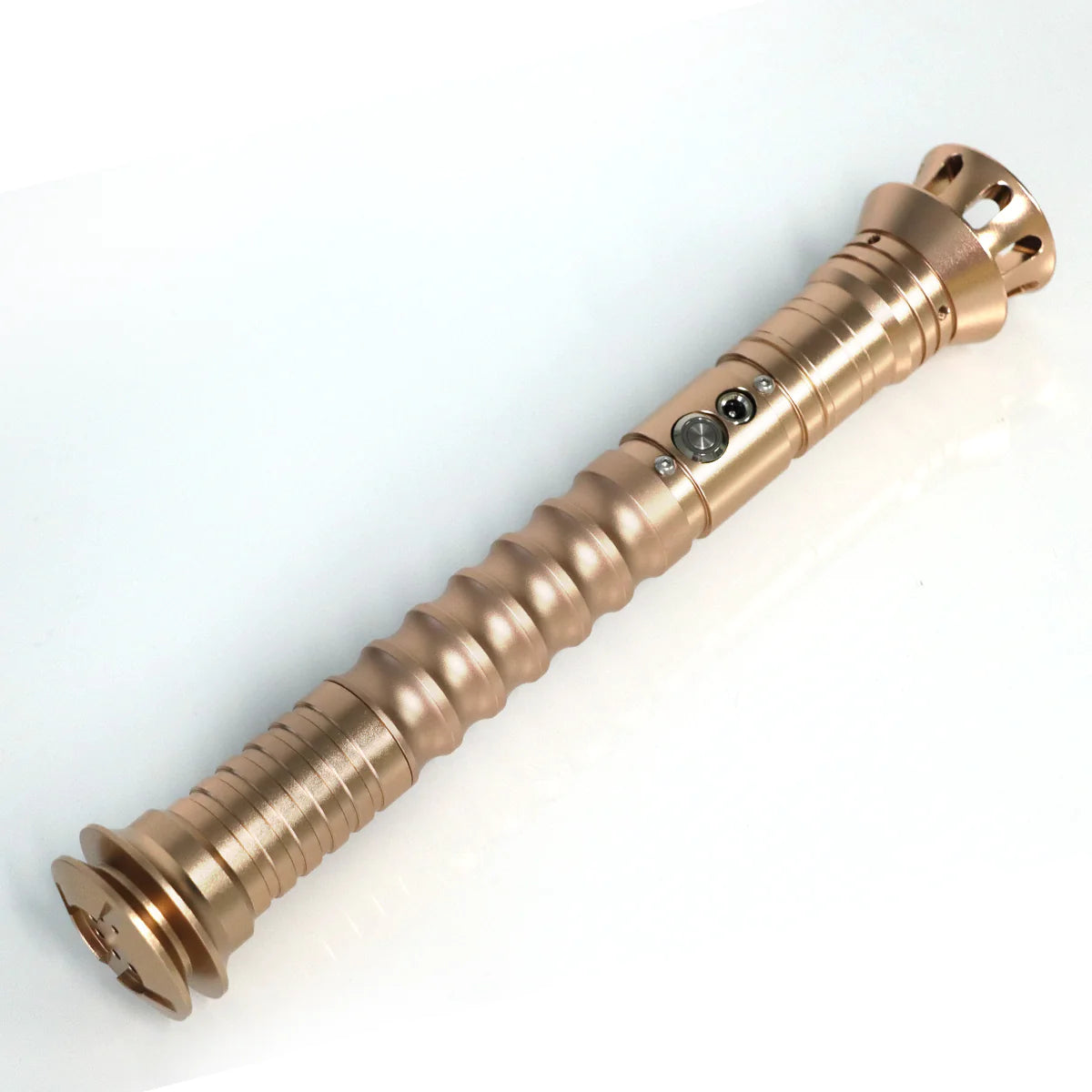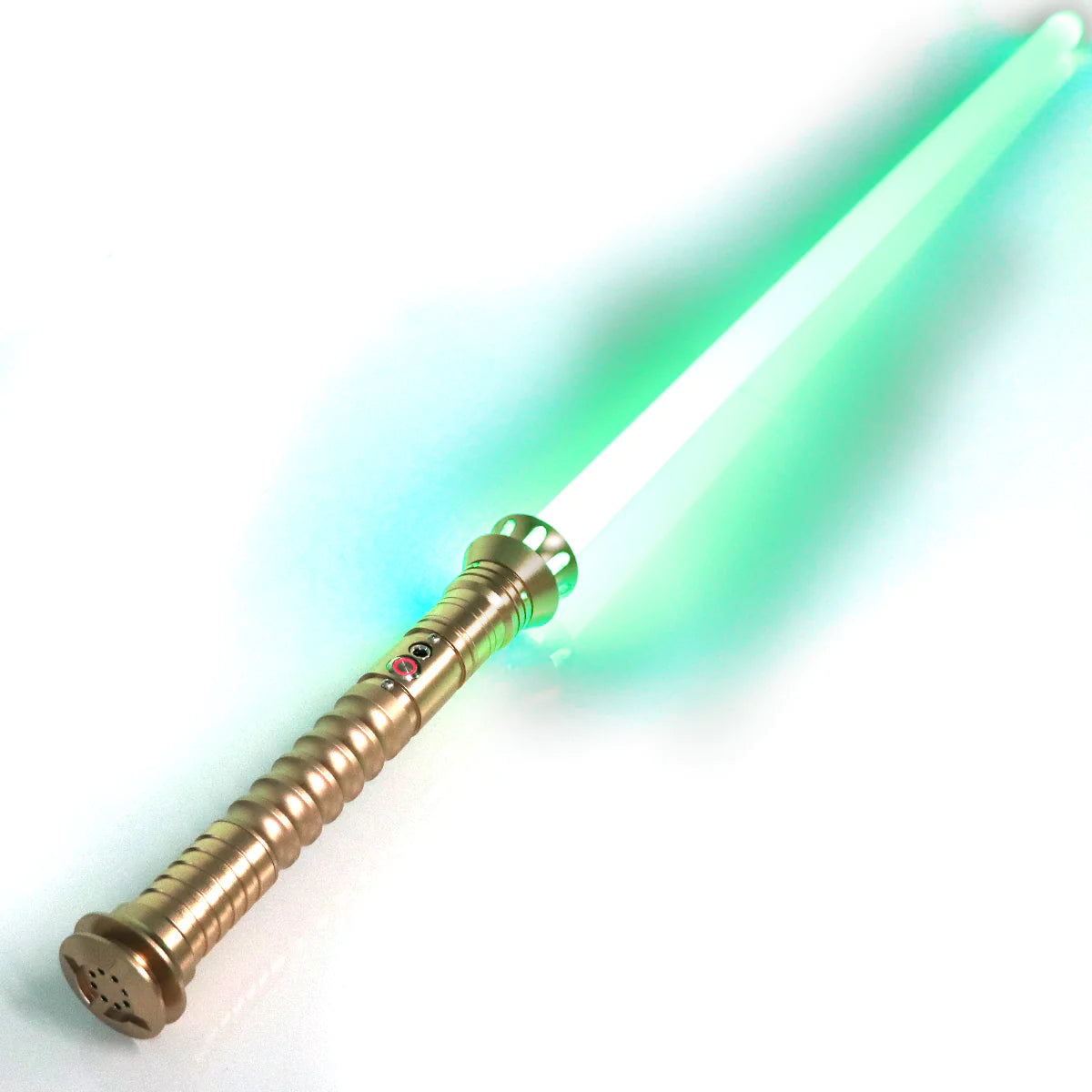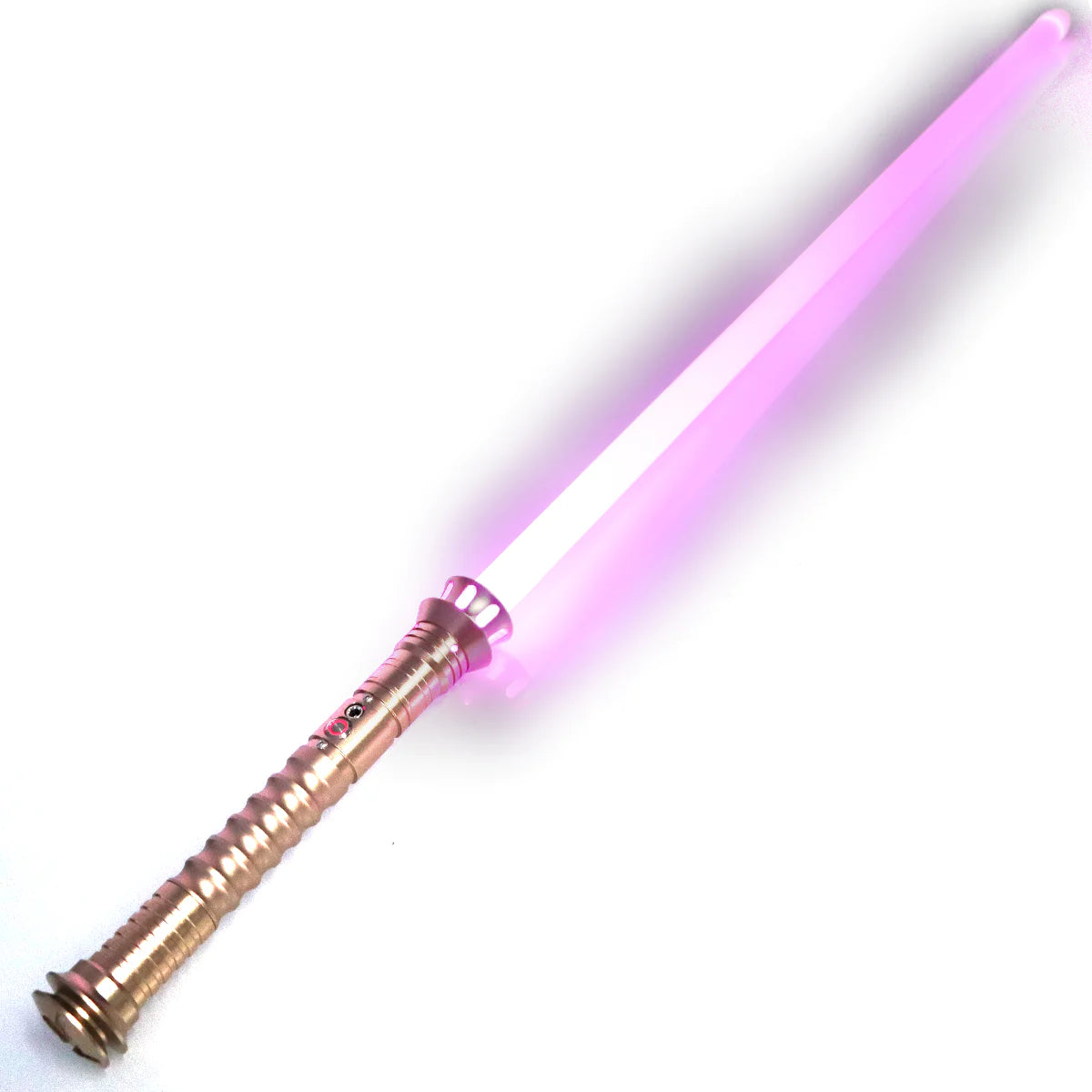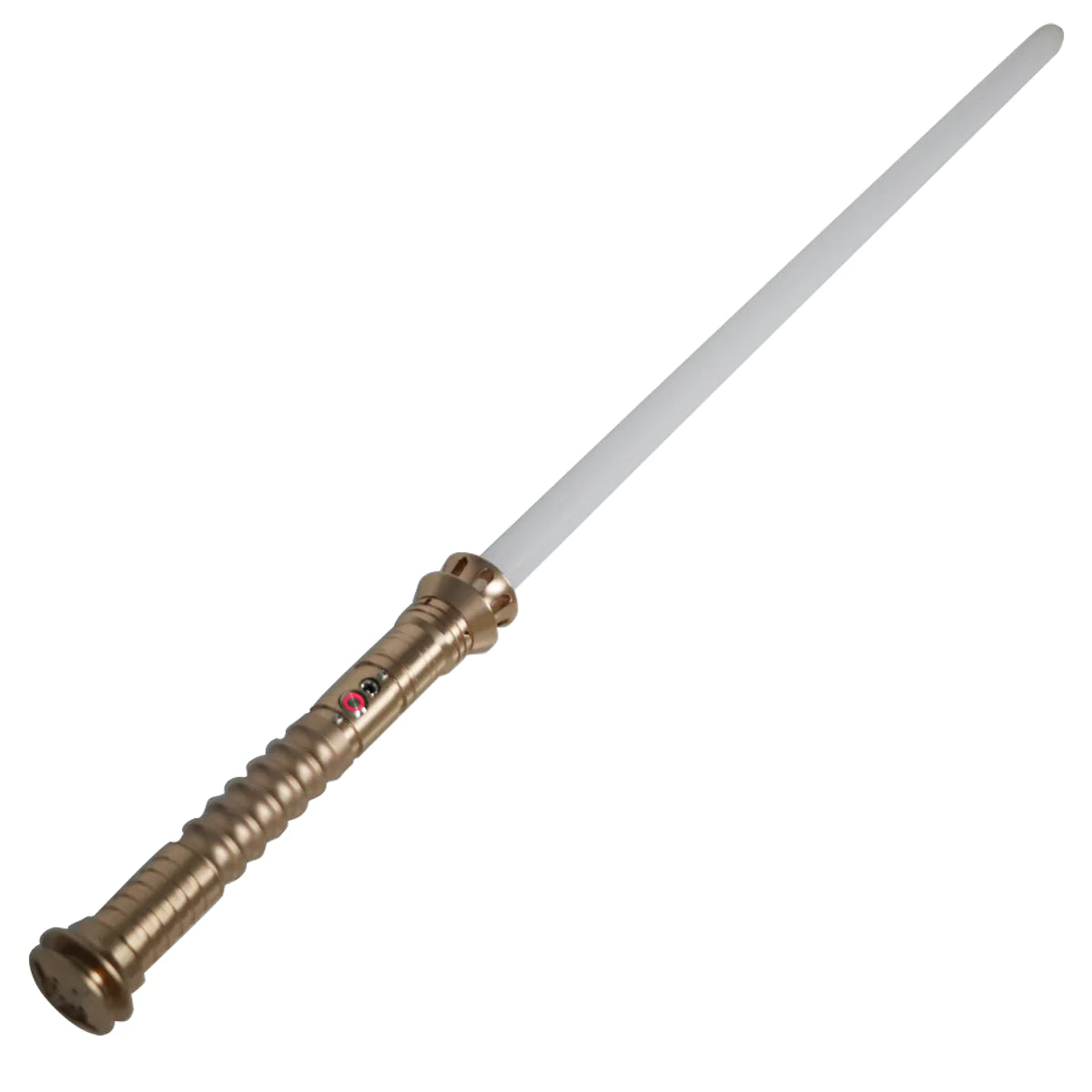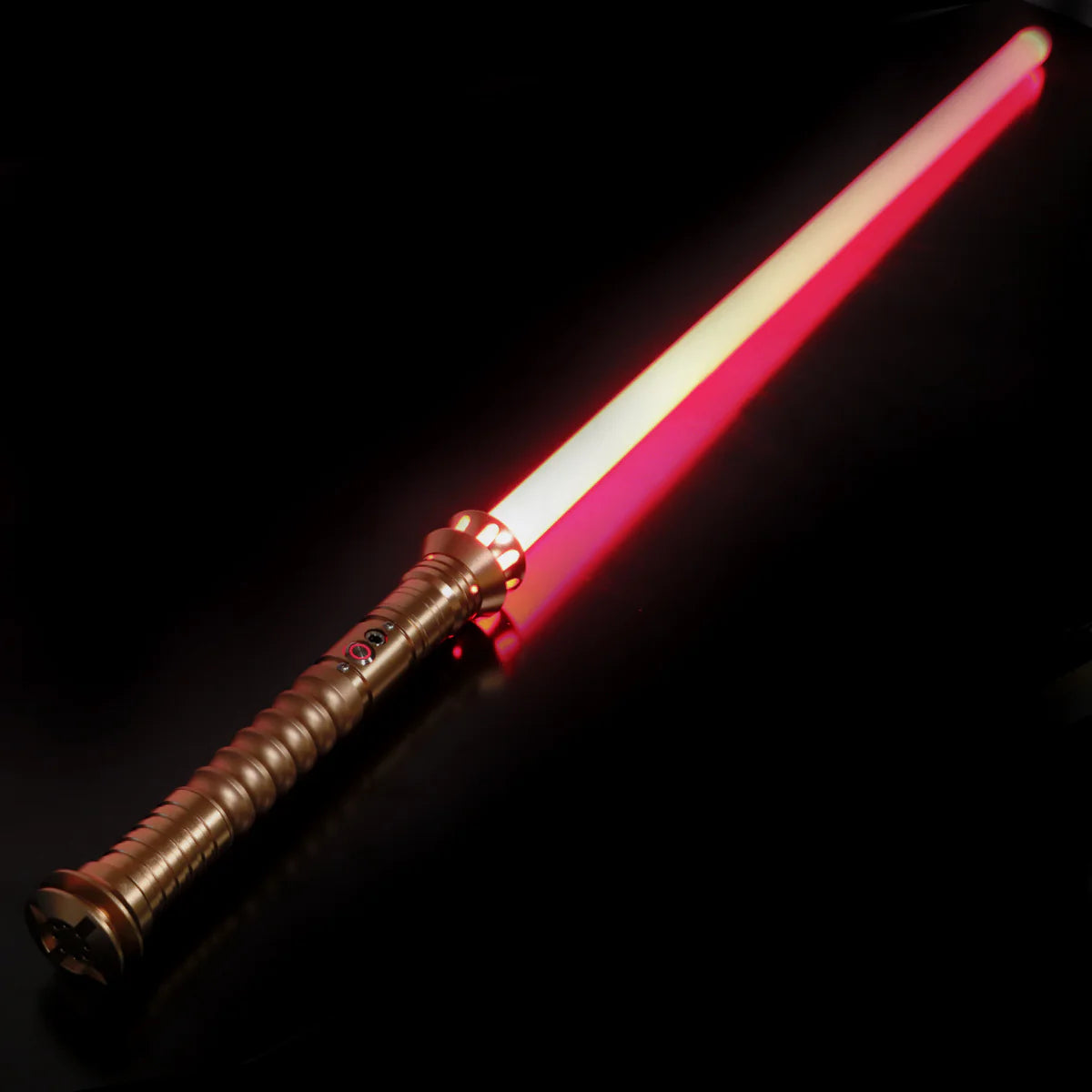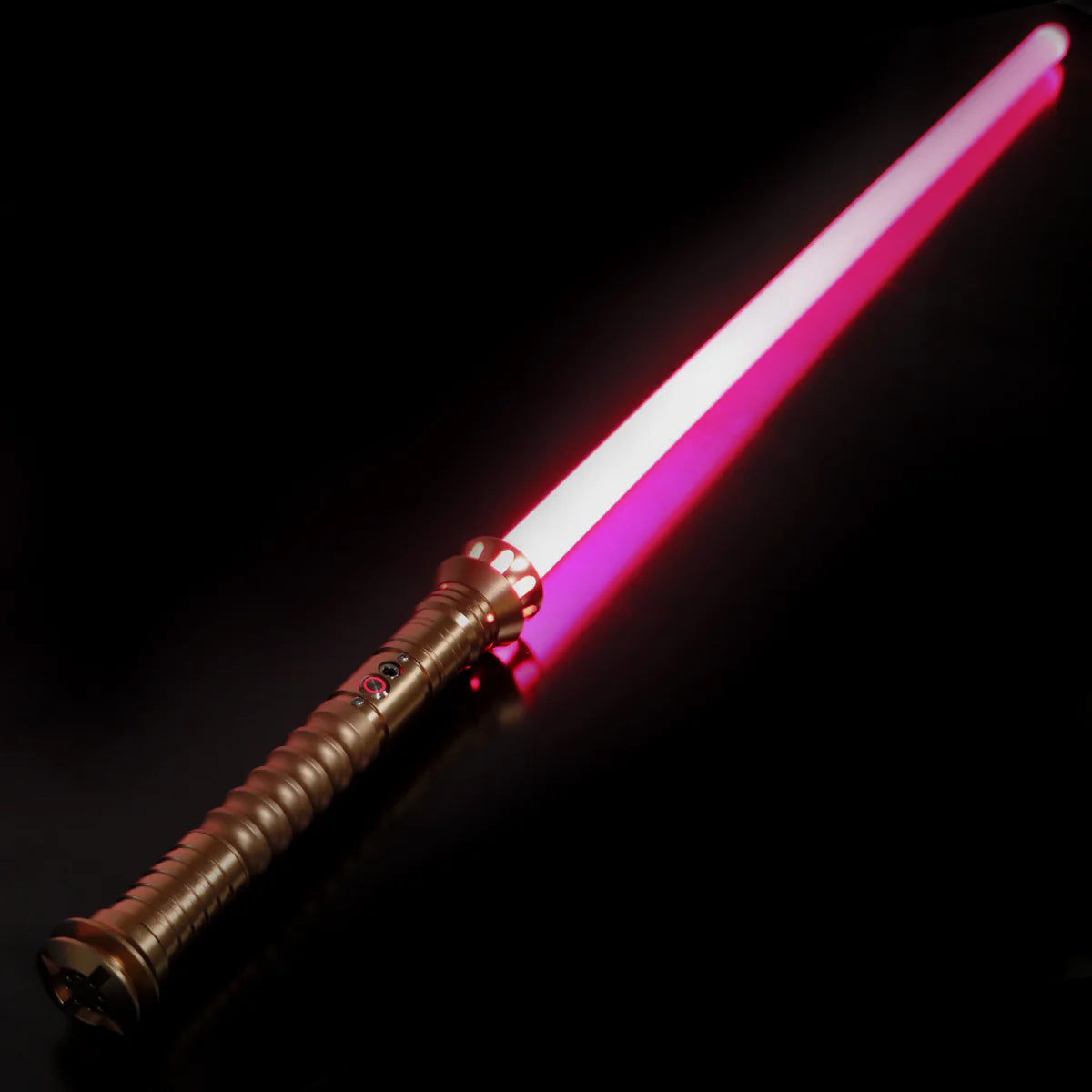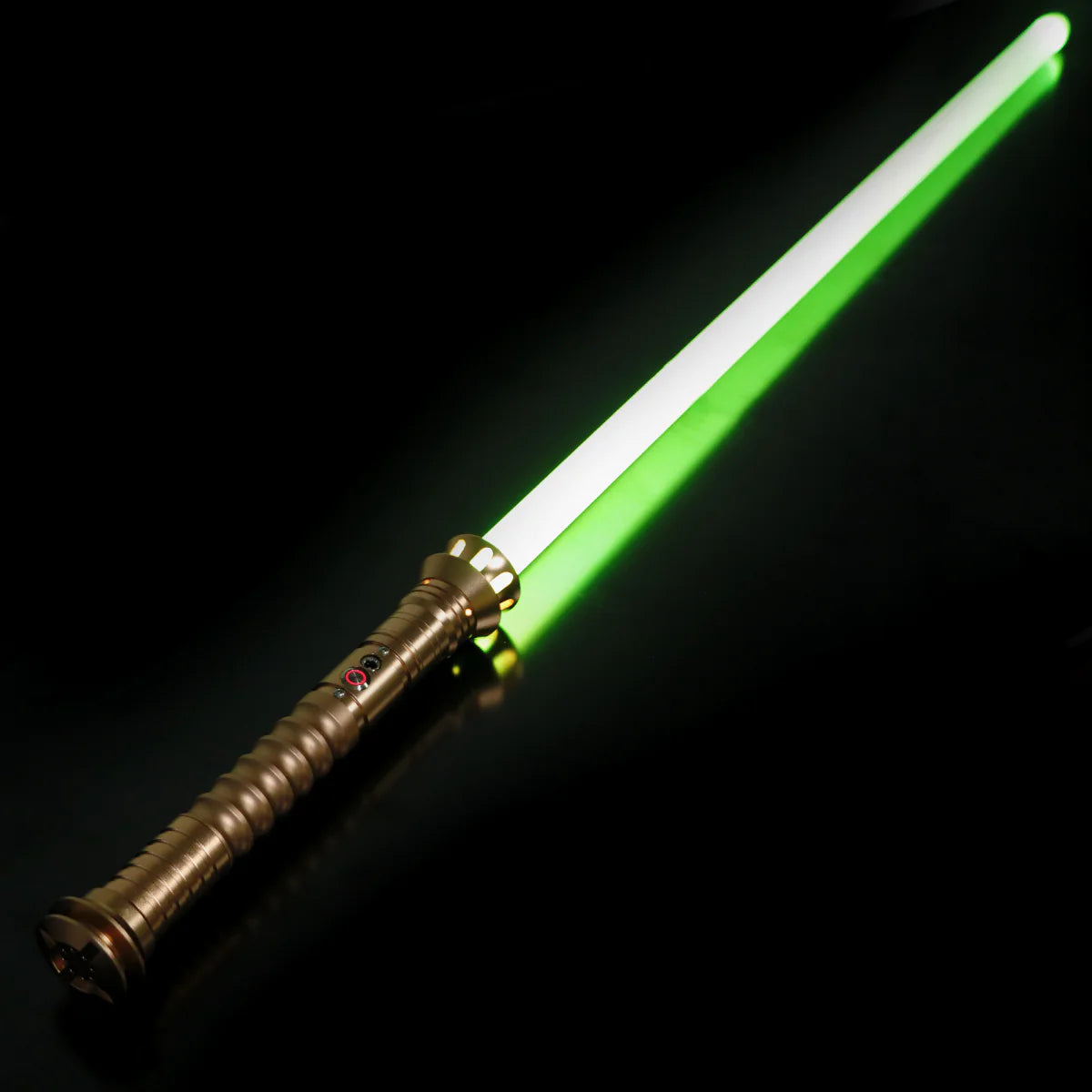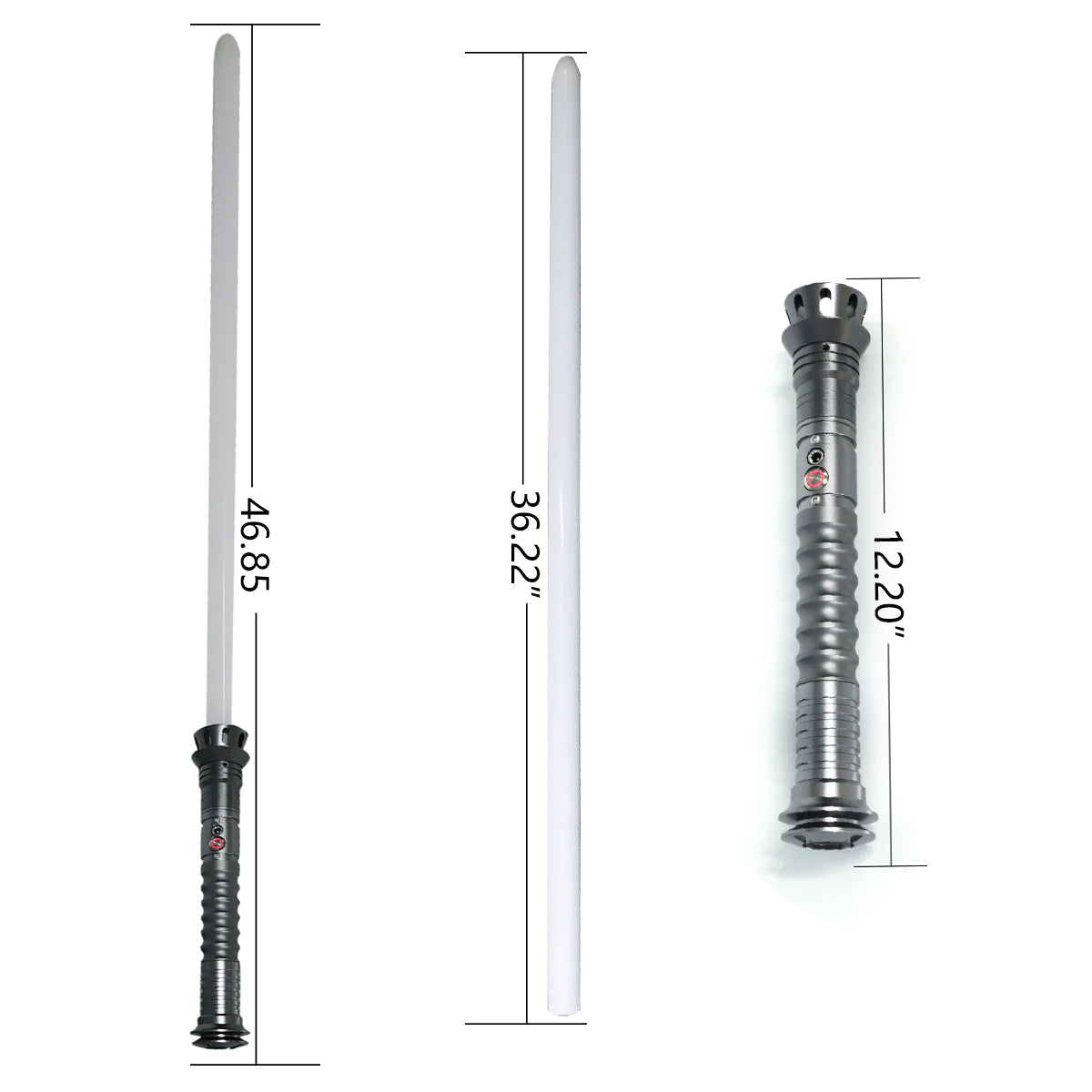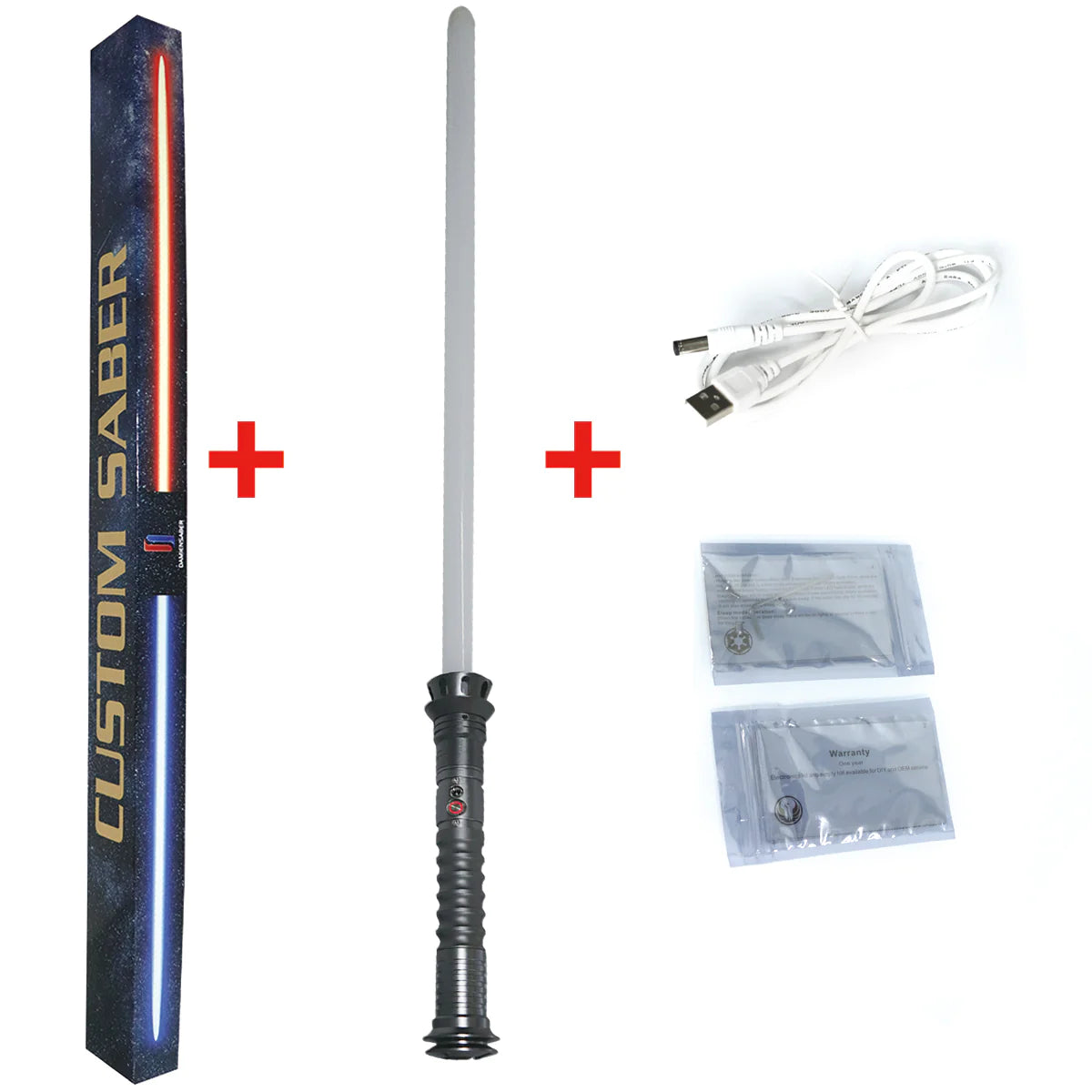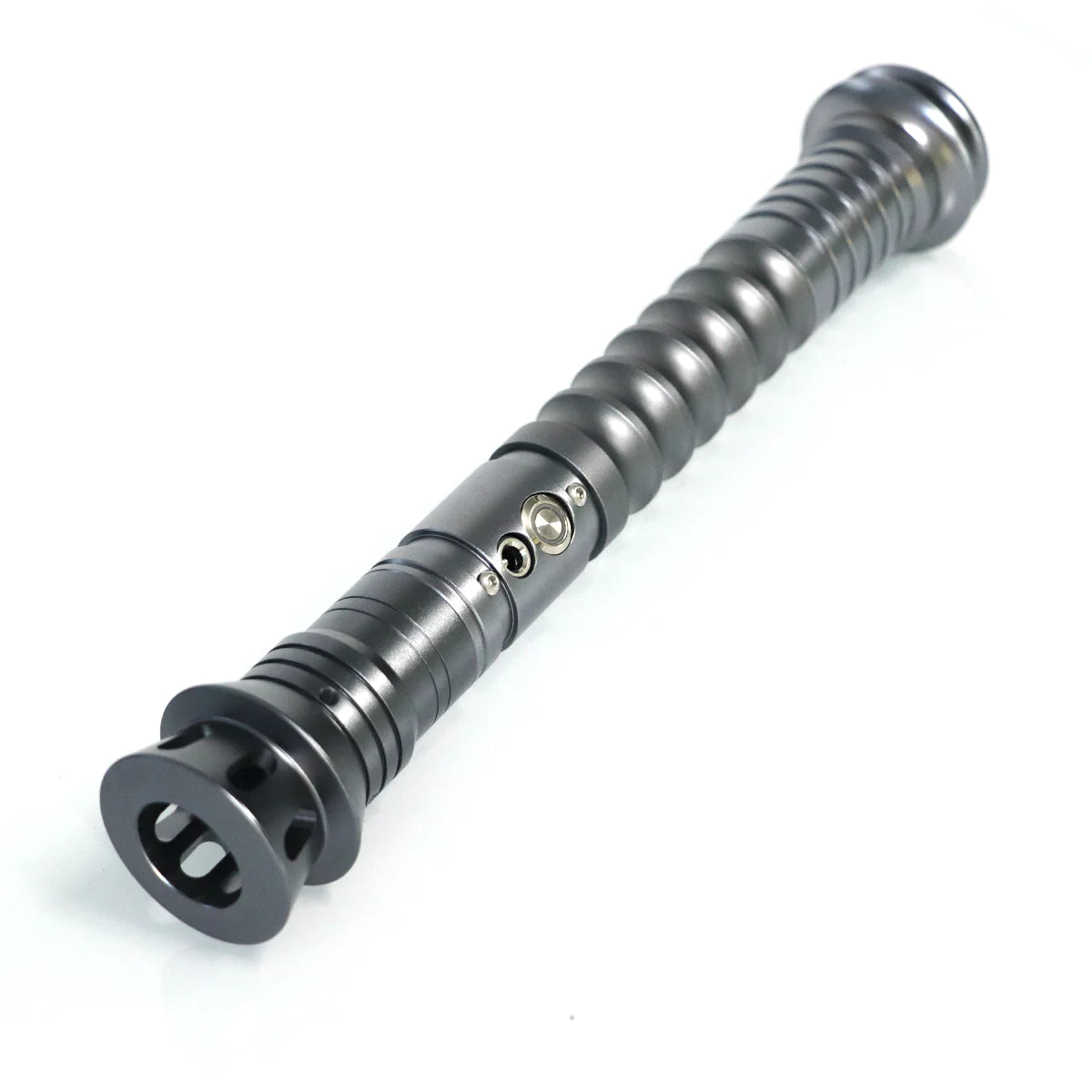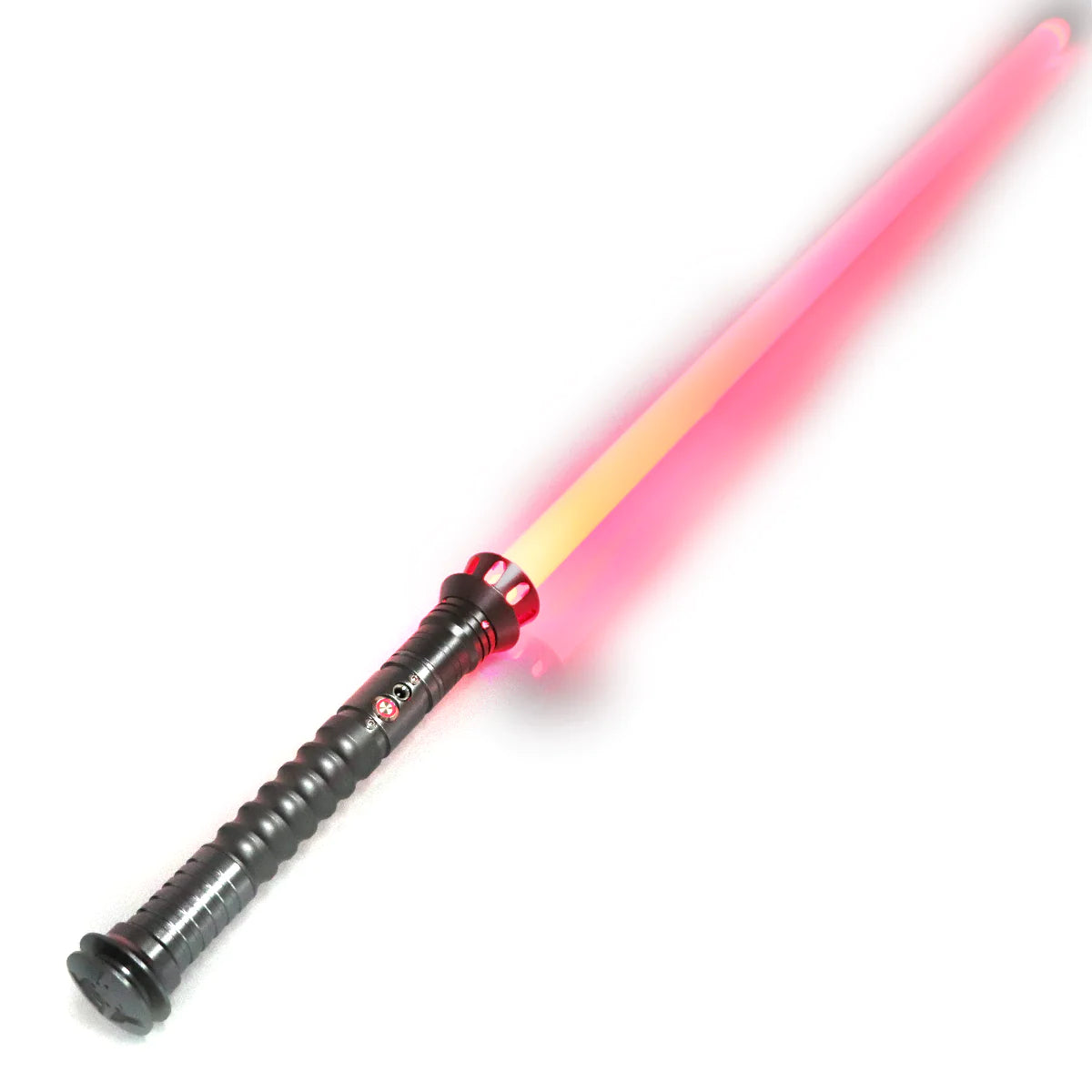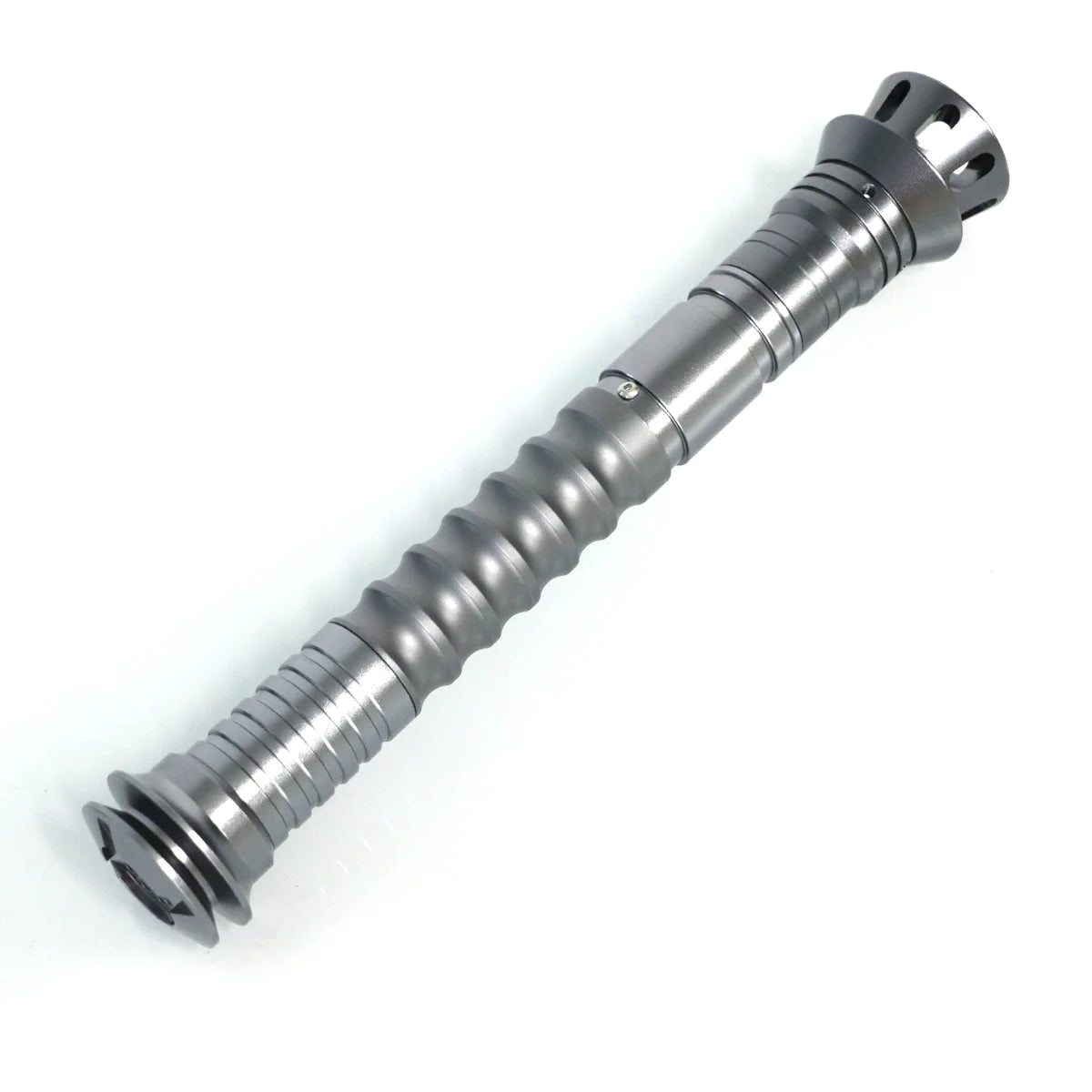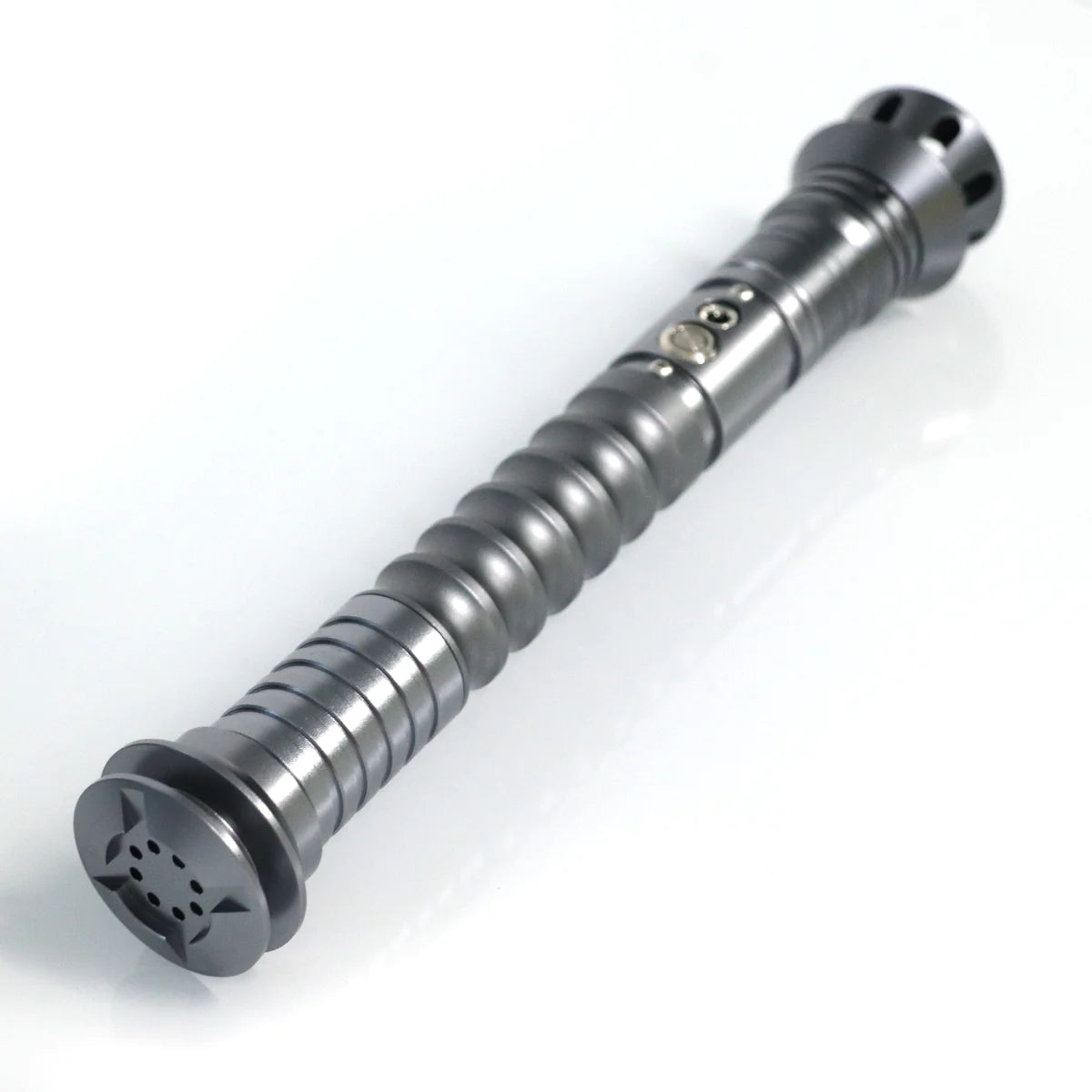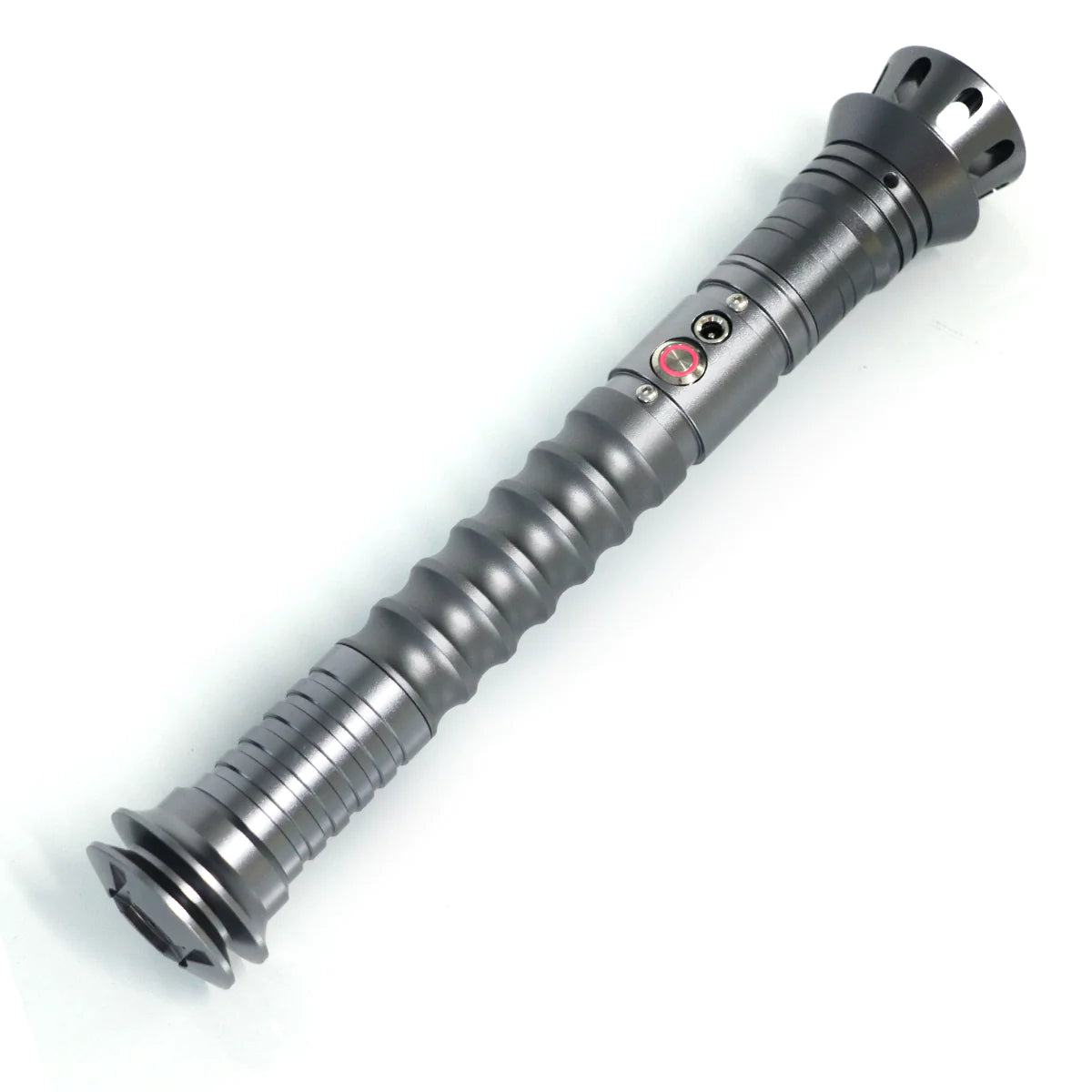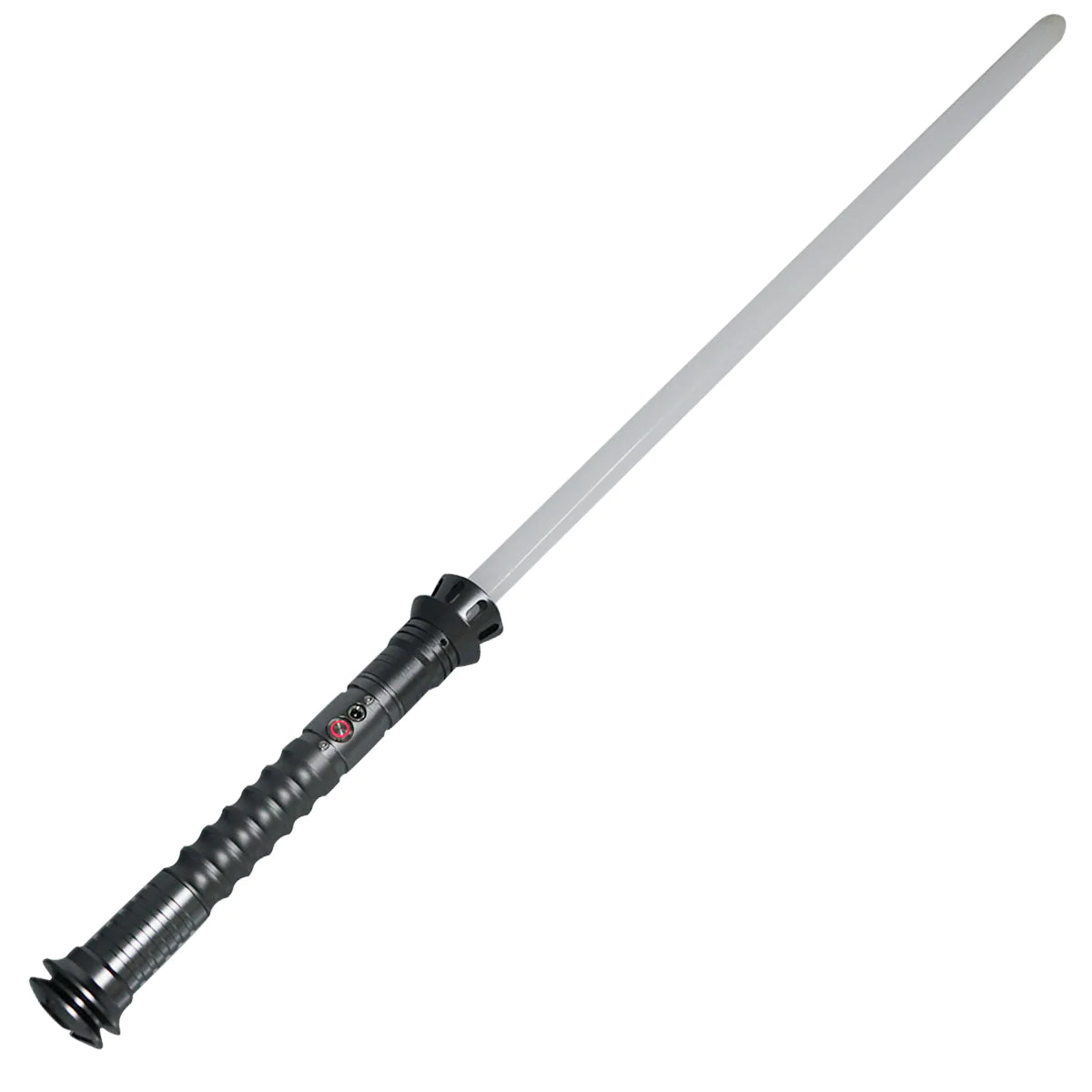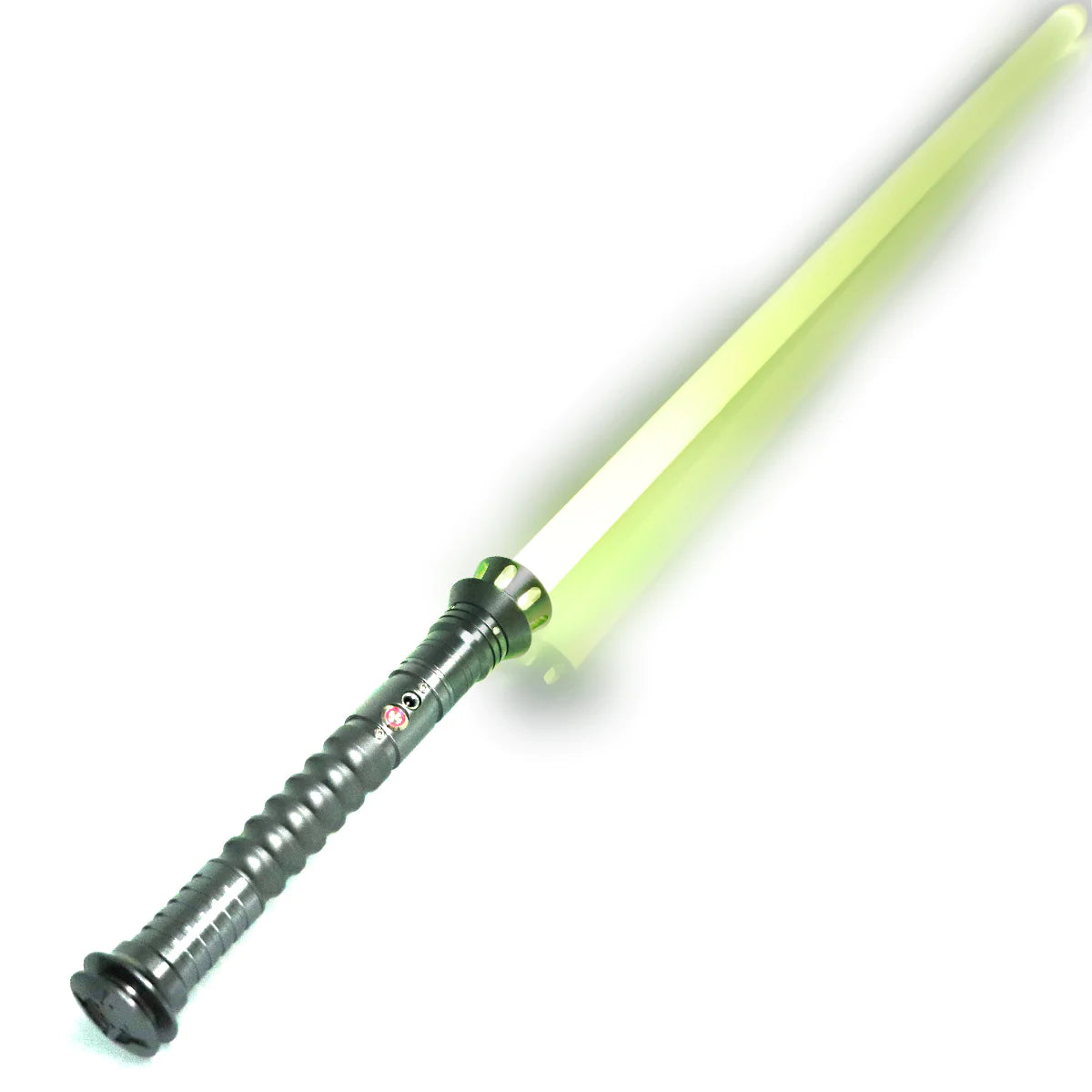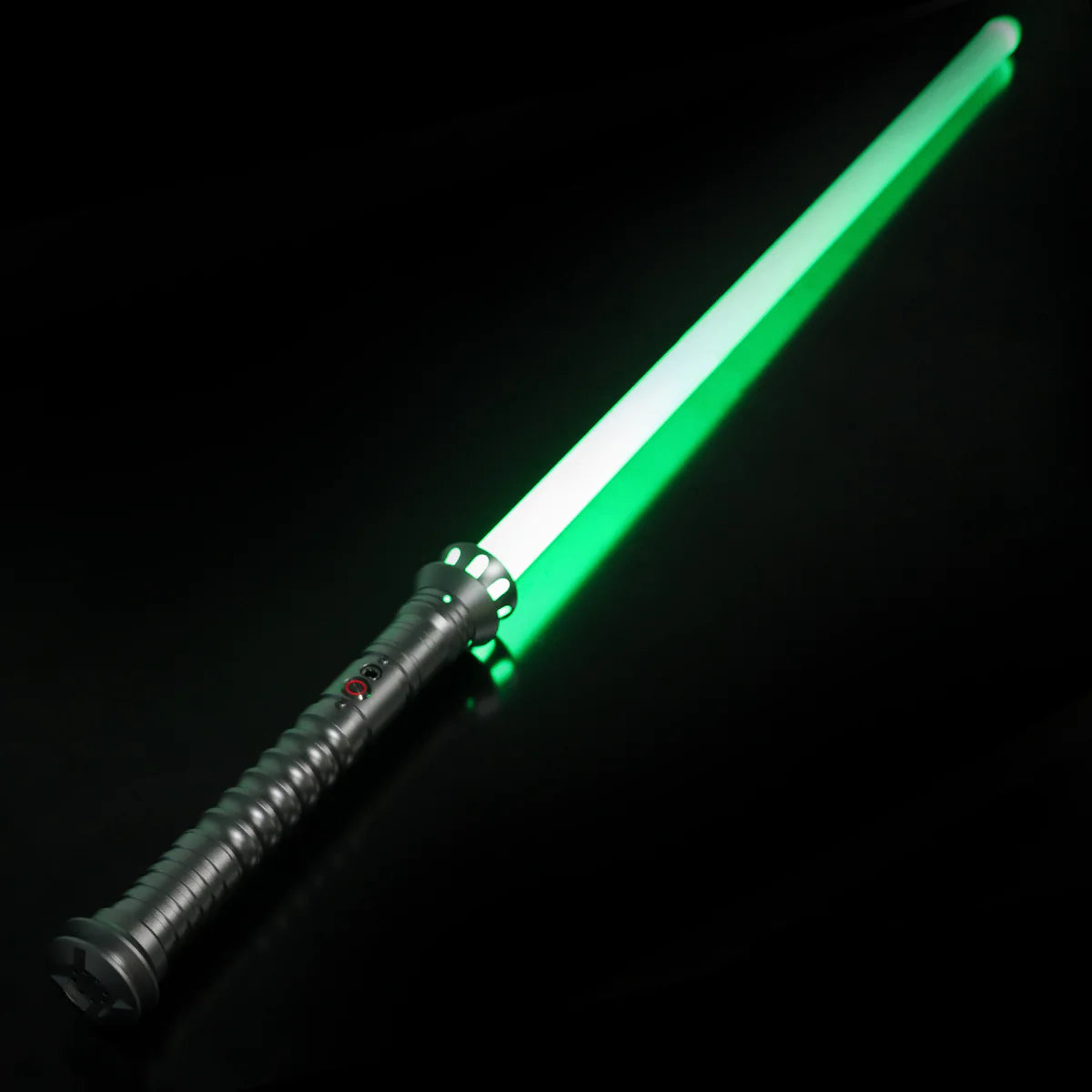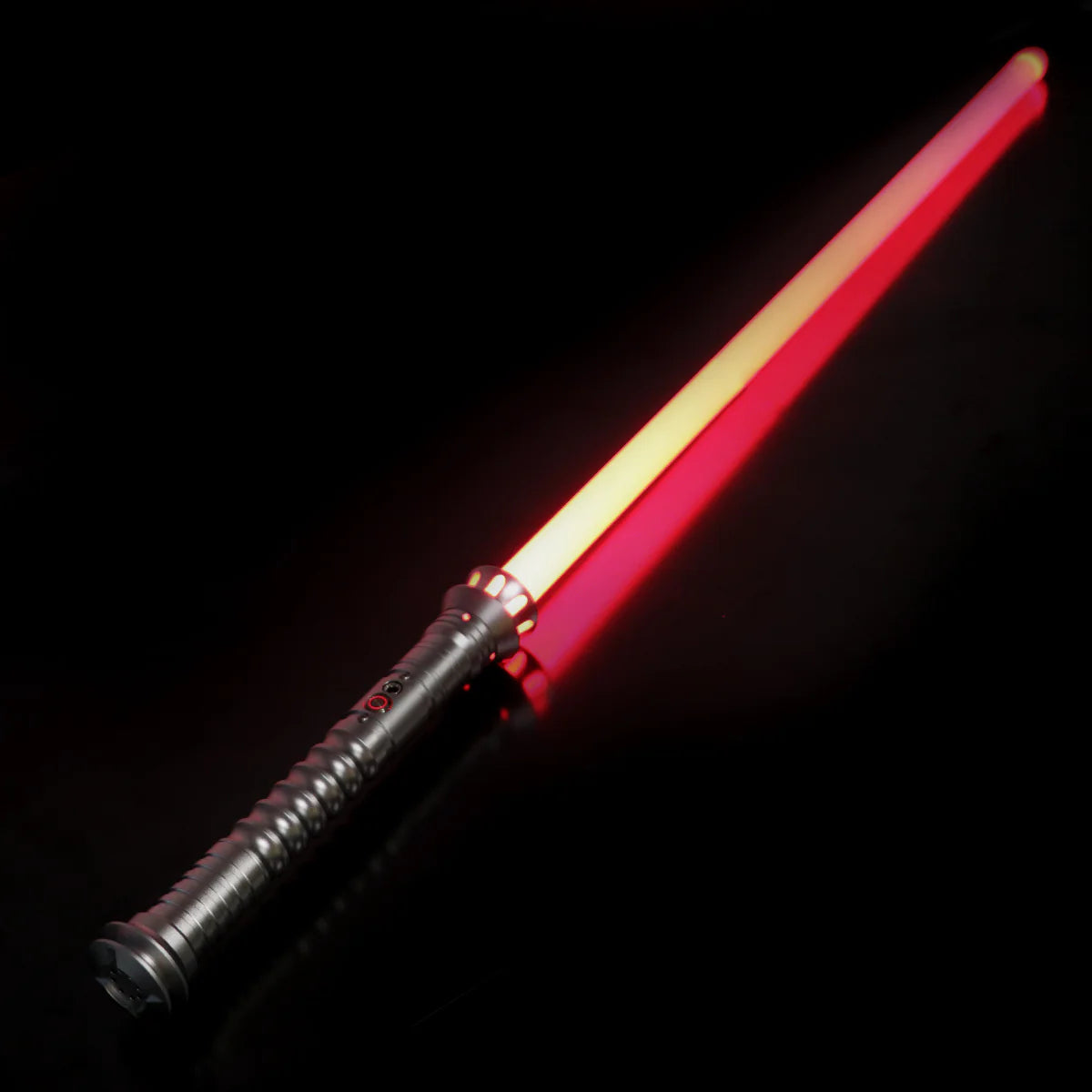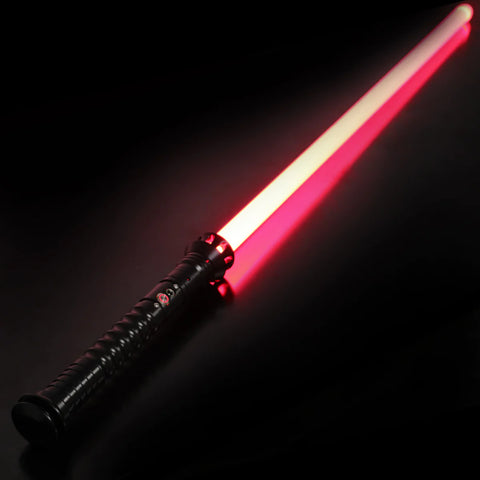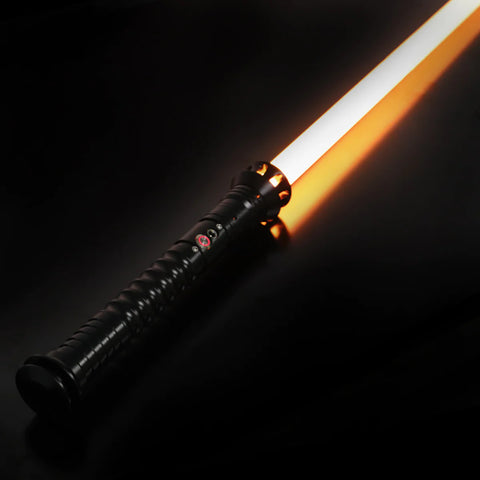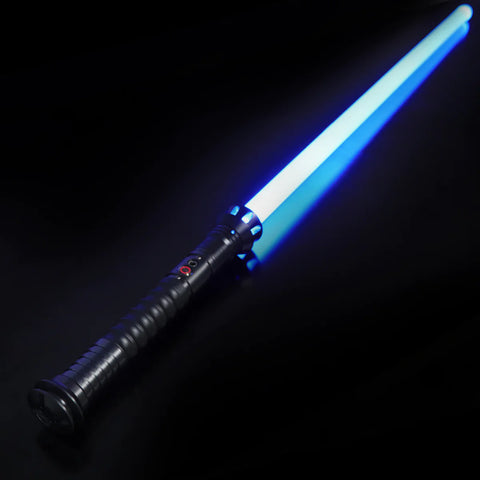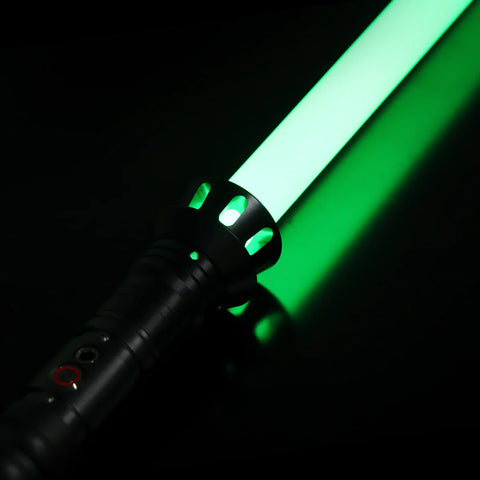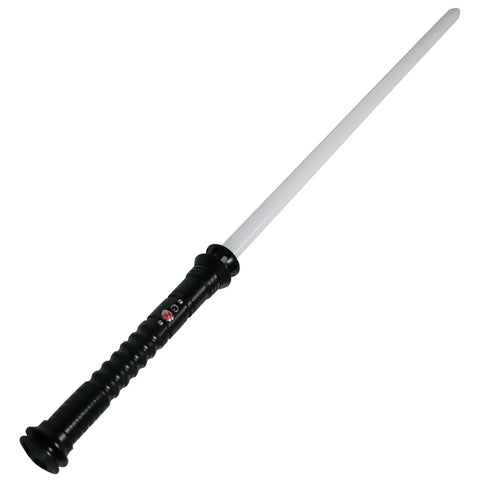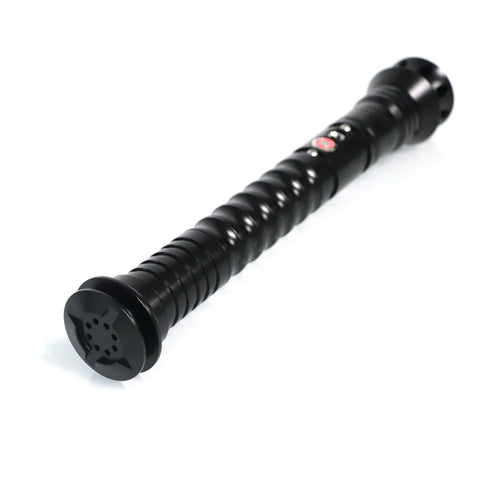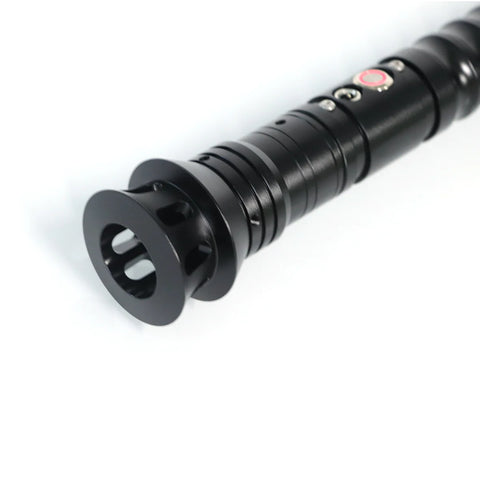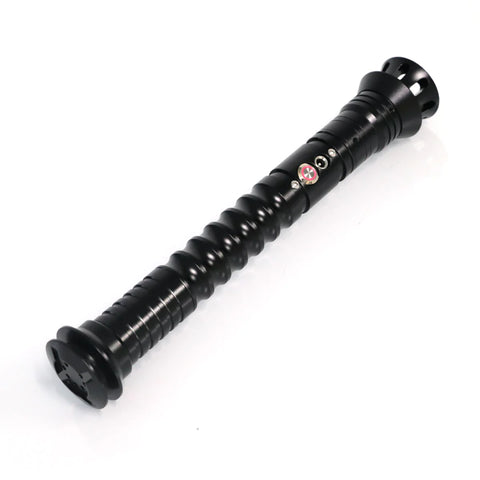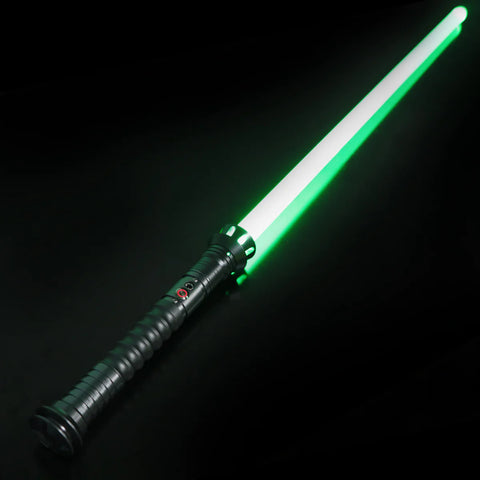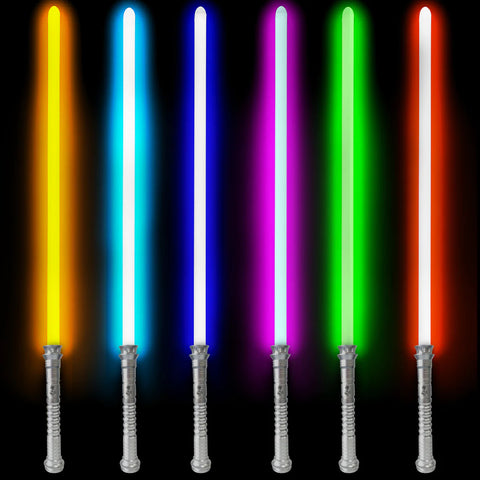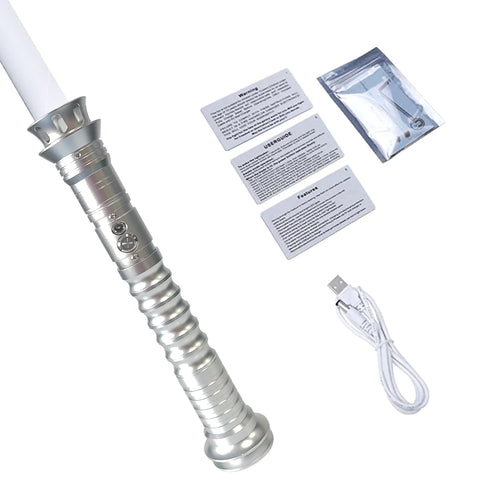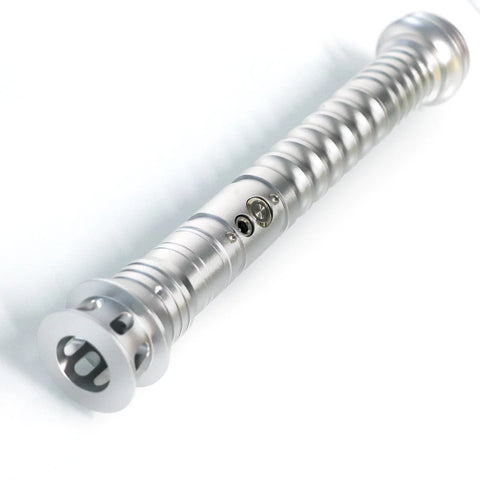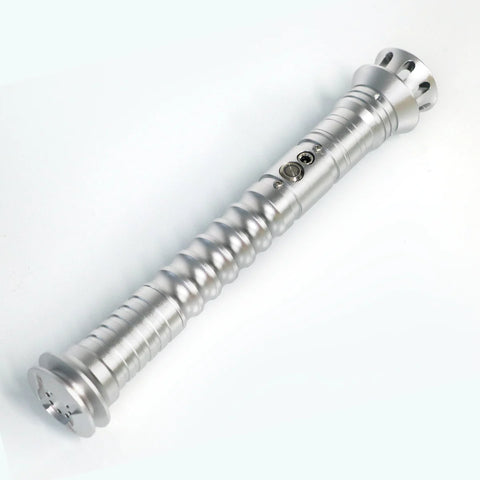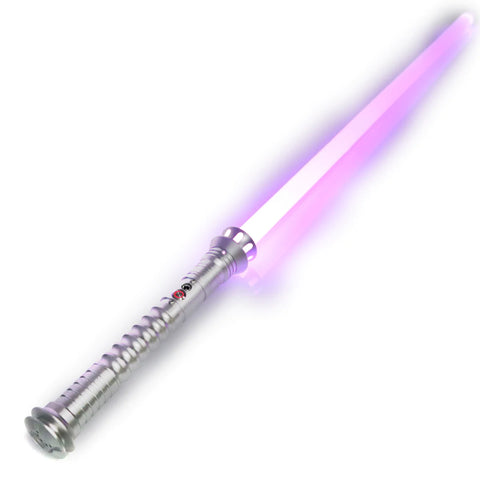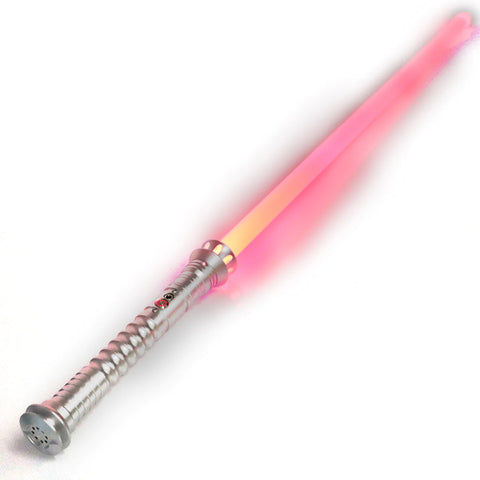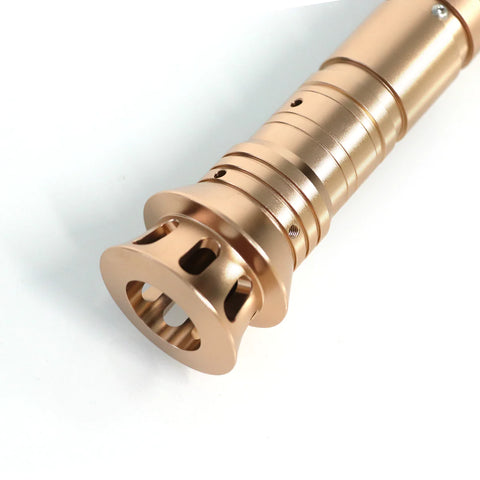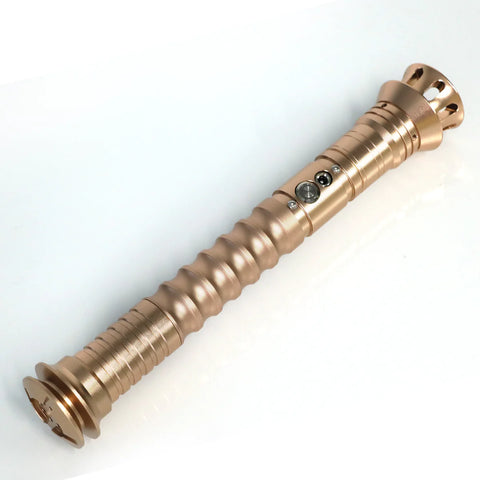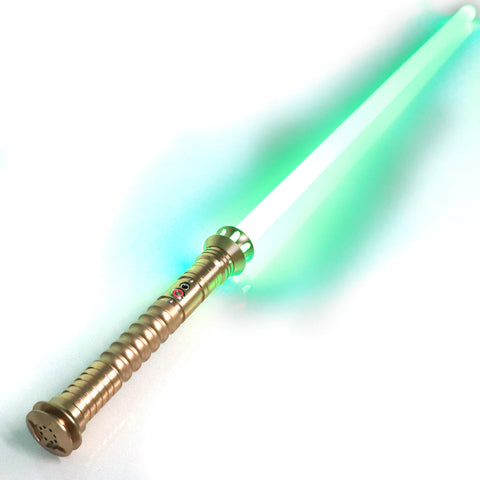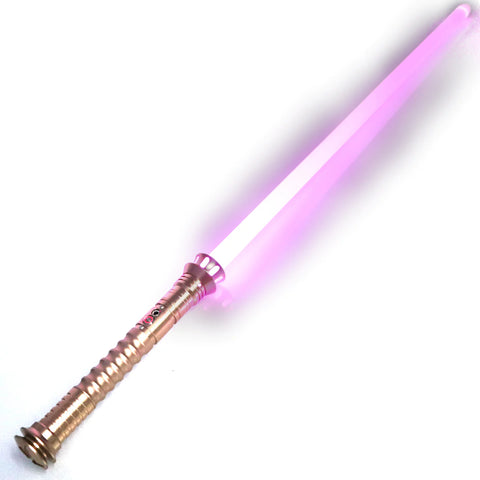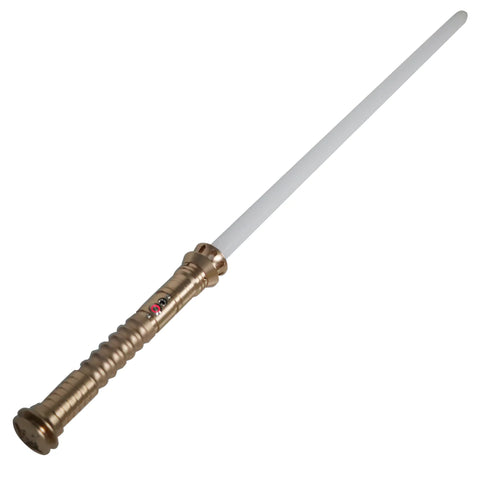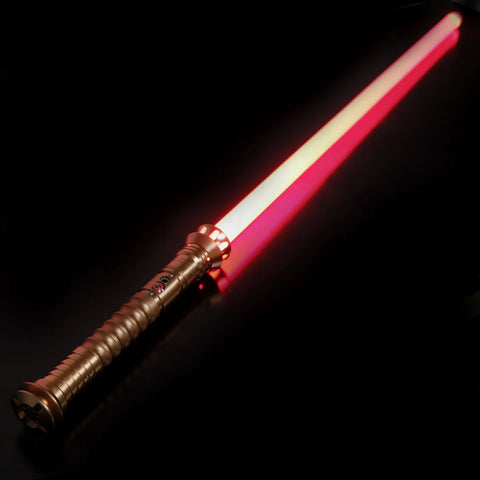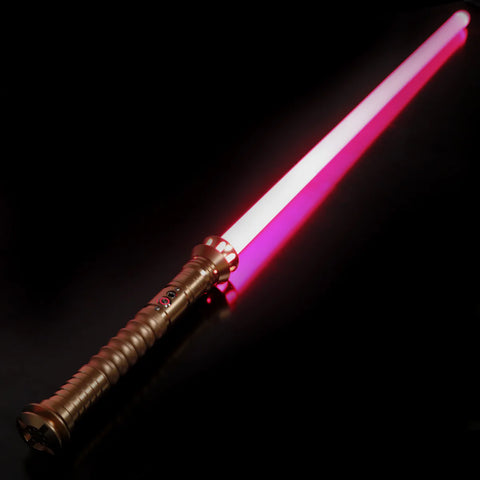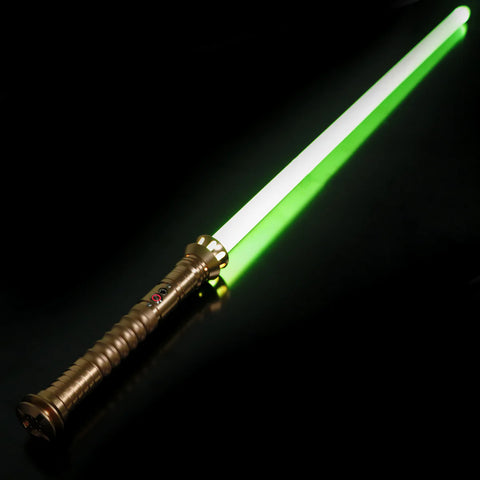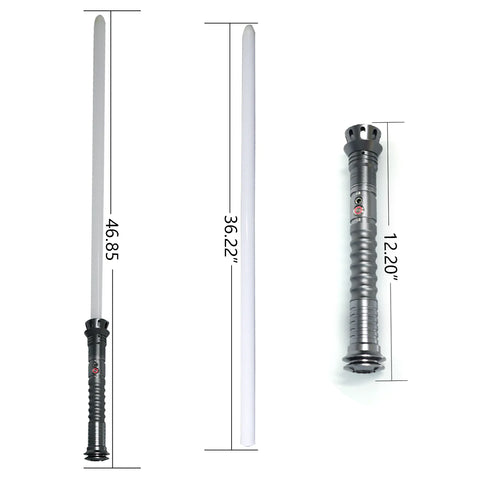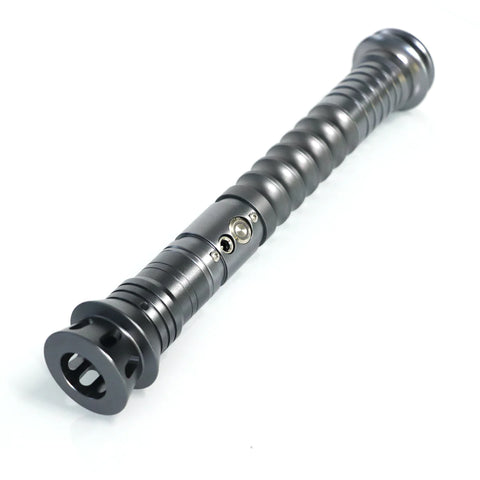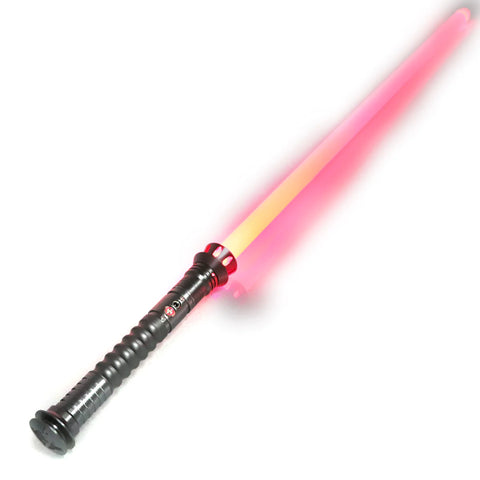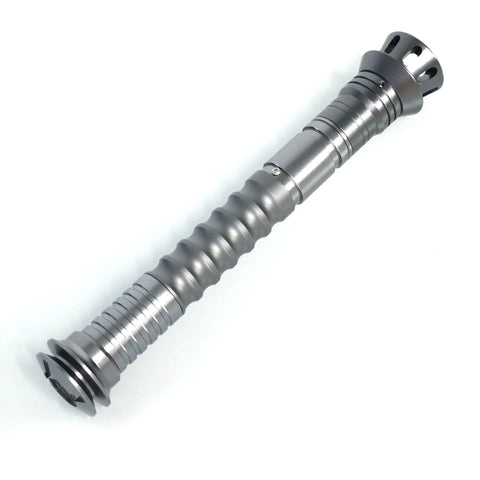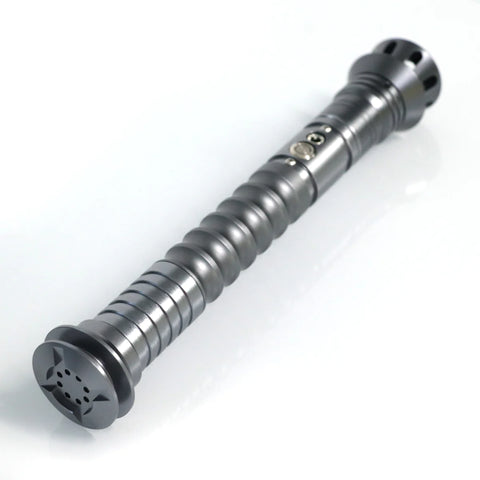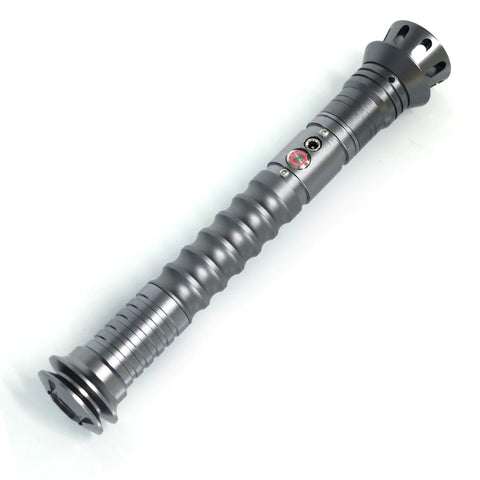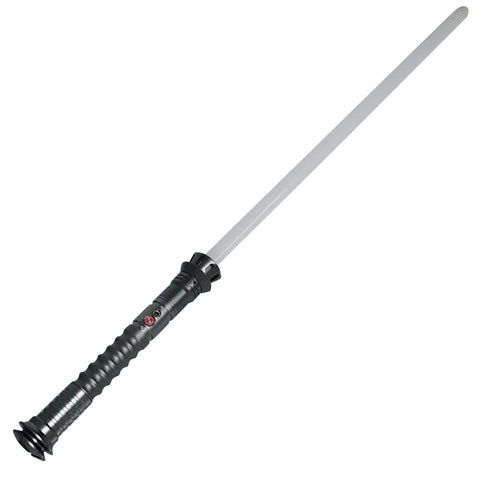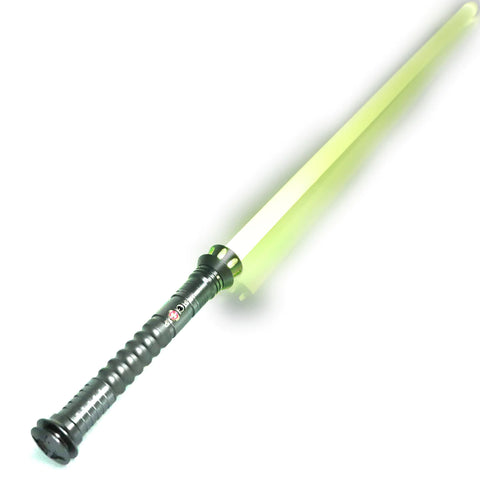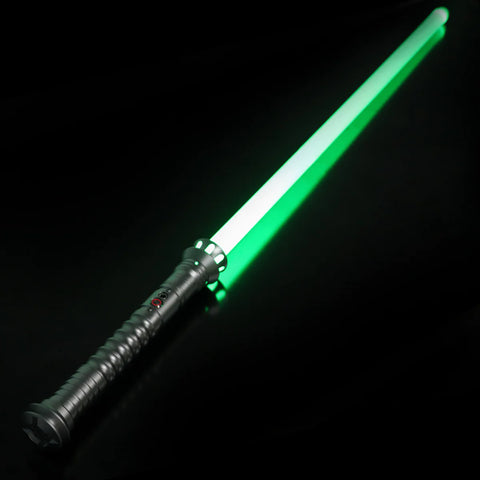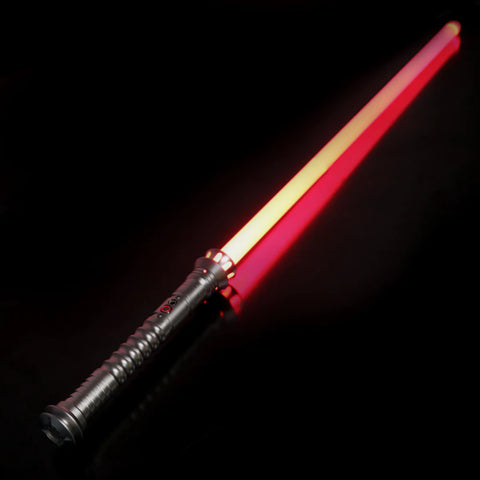 Free Shipping
Free standard shipping on orders over $99
Saber X Senator Saber - The Senator Saber is the ultimate ruler's tool, designed to give you powerful governing capabilities with a sense of style and finesse. Perfect for a modern senator, this blade is sure to make an impression with its elegant and tasteful design.
Step into the corridors of power with The Senator Saber, the epitome of royal prowess and sophisticated finesse. Crafted to complement the modern senator's discerning taste, this exquisite blade seamlessly merges the art of governing with the artistry of design.
From the moment it graces your hand, you'll feel the weight of responsibility and the aura of authority emanating from The Senator Saber. Its hilt, adorned with intricate motifs and gilded accents, exudes an air of timeless majesty. Each curve and line is a testament to the attention to detail and the dedication of our master artisans.
Embark on a journey of influence and diplomacy, knowing that The Senator Saber is not merely a symbol of power, but a genuine extension of your persona. The blade, cast from the finest alloys, glimmers with an ethereal iridescence, reflecting your unwavering commitment to justice and integrity.
BASE LIT RGBX:

12w LED's in the hilt
Smooth Swing
All Blade Colors
Polycarbonate Blade
Removable Blade
8 Pre-downloaded sound fonts
Flash on Clash
Blade Lock-up
Aircraft Aluminum Hilt
2-3w (4-5 ohm) speakers
CE Certified
100% Great for Dueling 
XENOPIXEL:

(Neopixel Blade) Neopixel 50w LEDs in the Blade, makes it look realistic with blade scrolling.
⁰Premium Smooth Swing
Infinite Blade Colors
16 Pre-Installed Sound Fonts, with the ability to customize and change them with included SD card!
Flash on Clash (Multiple contact points)
Blaster effects (blaster specific fonts also)
Blade Lock-up
Musical Themes
Aircraft Aluminum Hilt
2-3w (4-5 ohm) speakers
CE Certified
Gesture Controls
PROFFIE NEOPIXEL:

(Neopixel Blade) Neopixel 50w LEDs in the Blade, makes it look realistic with blade scrolling.
Premium Smooth Swing
Infinite Blade Colors with the ability to install as many custom colors as you like.
A Crazy amount of Pre-Installed Sound Fonts, with the highest ability to customize and change them with included SD card!
Ability to Completely Customize Blade styles
Flash on Clash (Multiple Contact Points -Customizable)
Blaster effects (blaster specific fonts also)
Blade Lock-up
Musical Themes
Aircraft Aluminum Hilt
2-3w (4-5 ohm) speakers
CE certified
Tons of Gesture Controls
Higher Quality Sound Board
Technical Specifications:
Handle material: T6 Aircraft Aluminum
Handle length: 10.6" (27cm)
Blade material: Polycarbonate (PC)
Blade length: 32.3" (82 cm)
Total length: 42.9" (109 cm)
Charging type: USB fast charging
Charging time: 2-4 hours
Light type: 12Watt -Baselit/50 Watt - Xenopixel/Neopixel Proffie
Battery type: Rechargeable (18650 5V, 1A Battery 3000mAH/3600mAh) 
Coupler:
Not Compatible 
What's In The Box:

1* Hilt
1* Blade
1* USB charging cord
1* Tool bags and Screws
1* Instruction manual