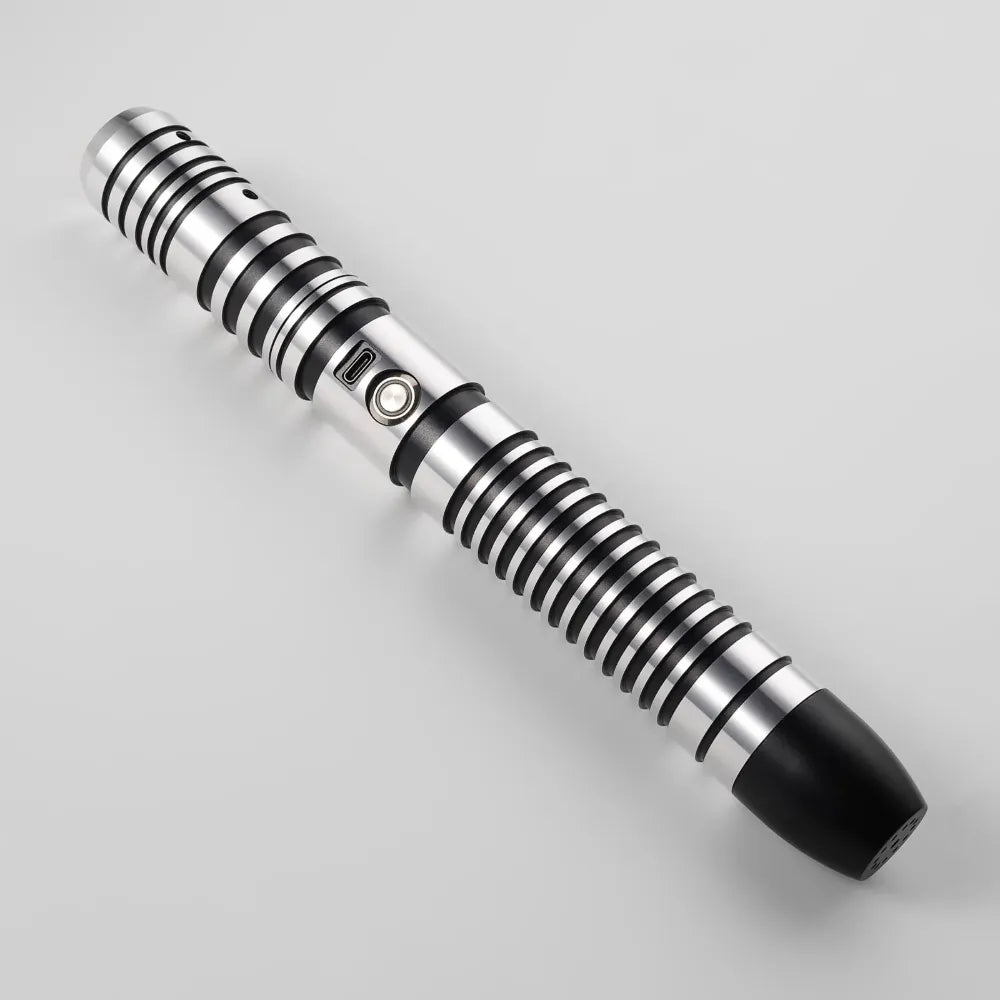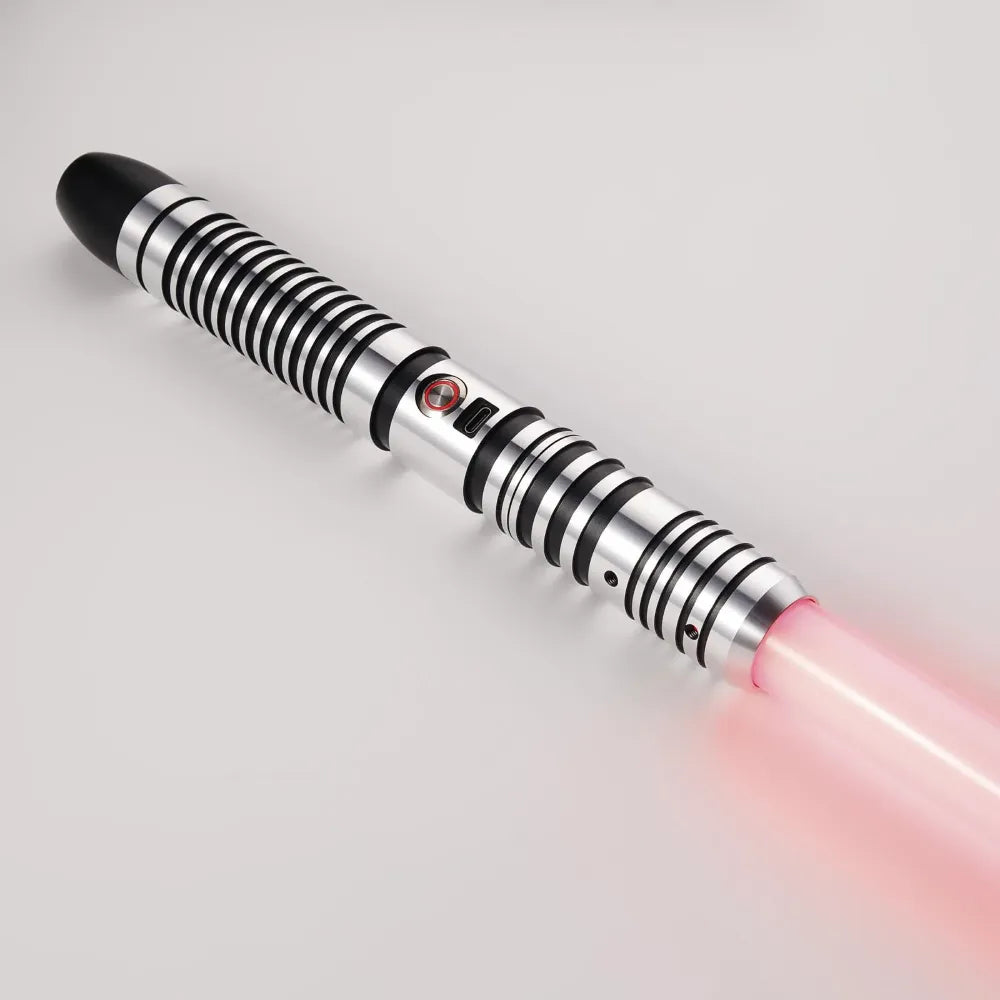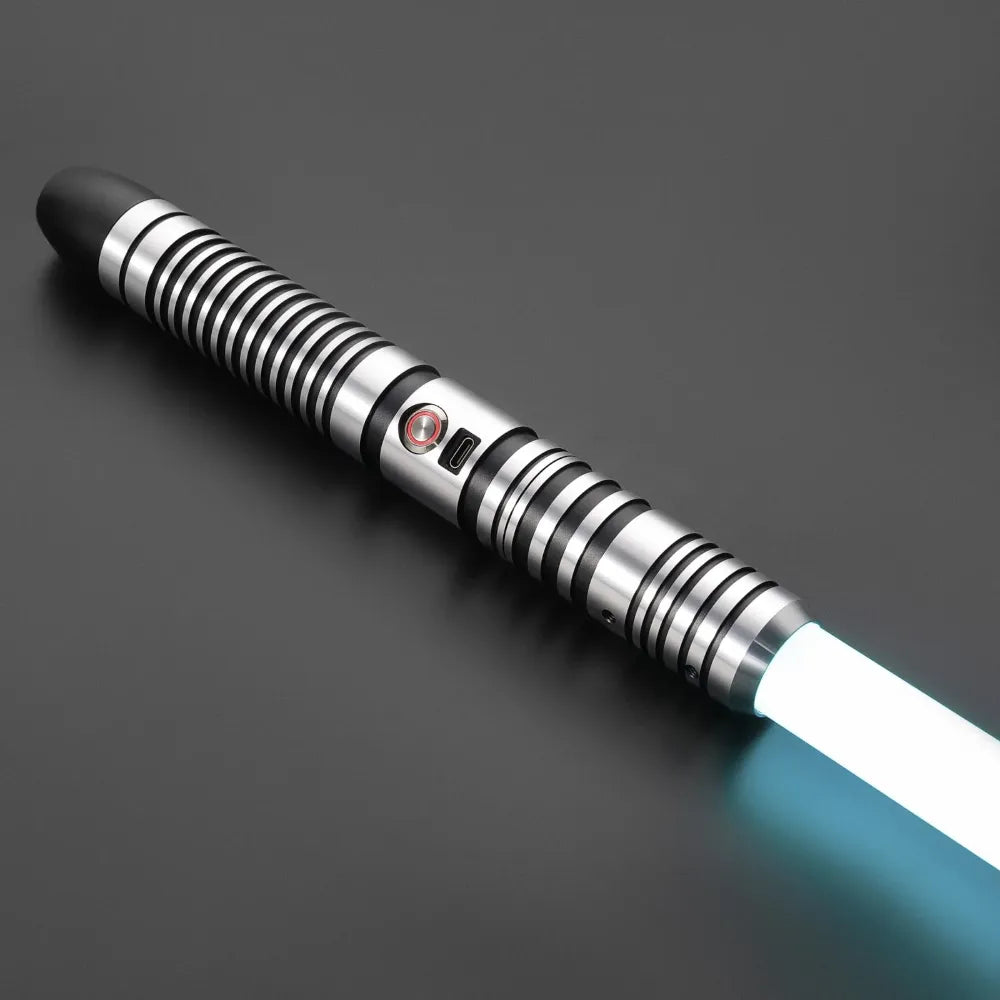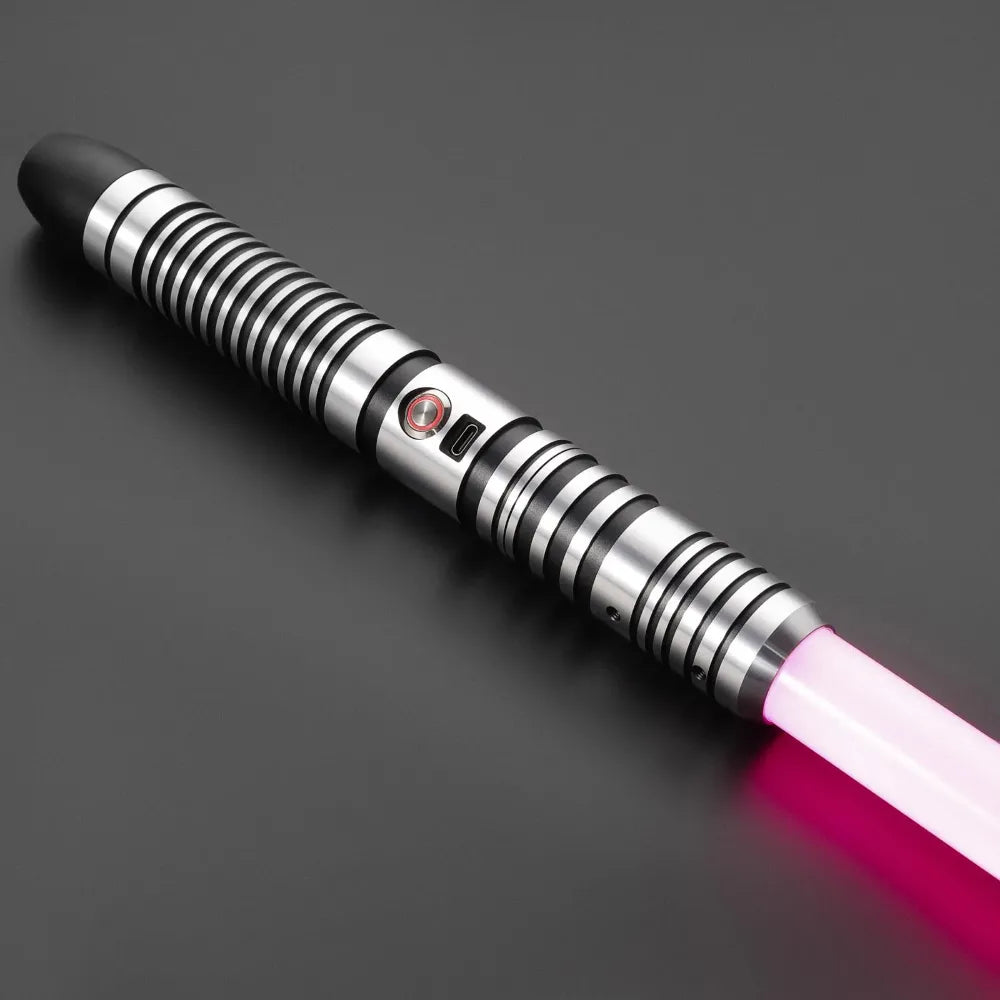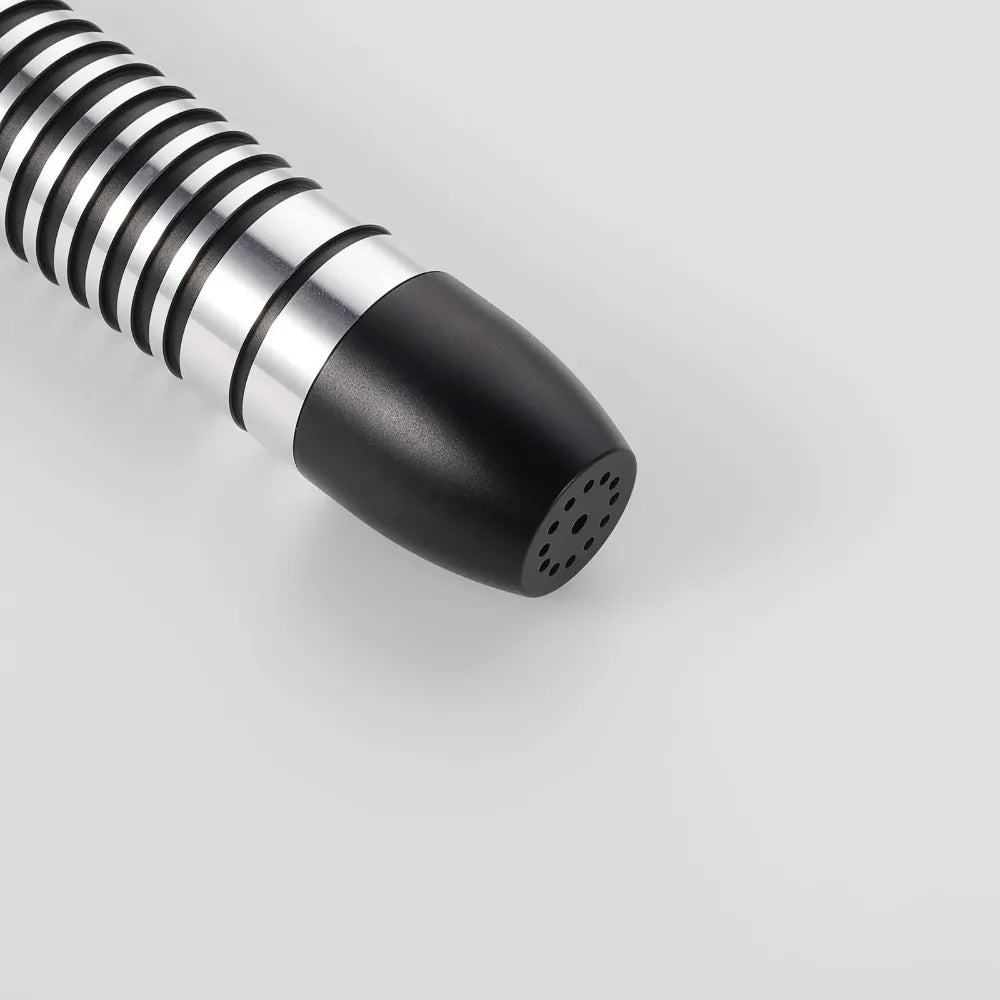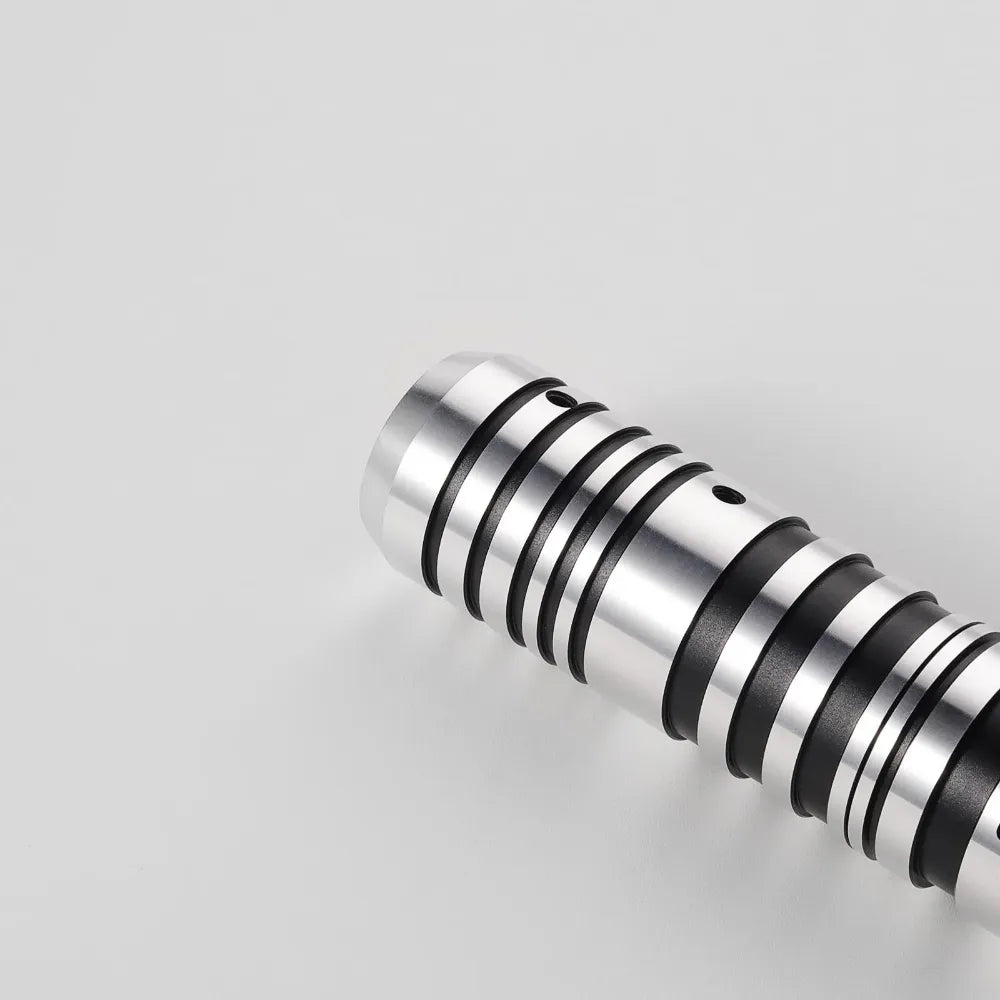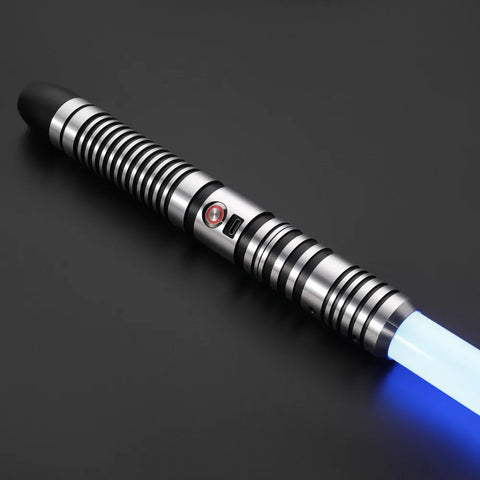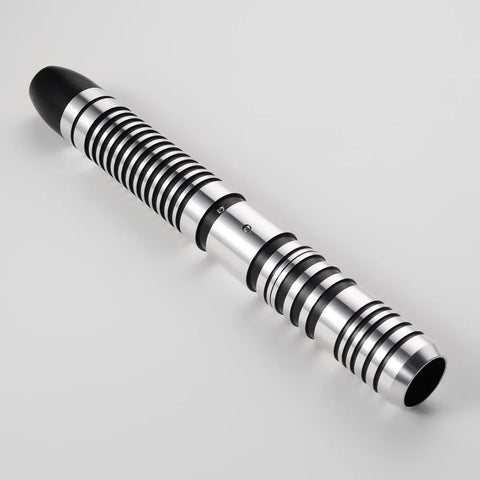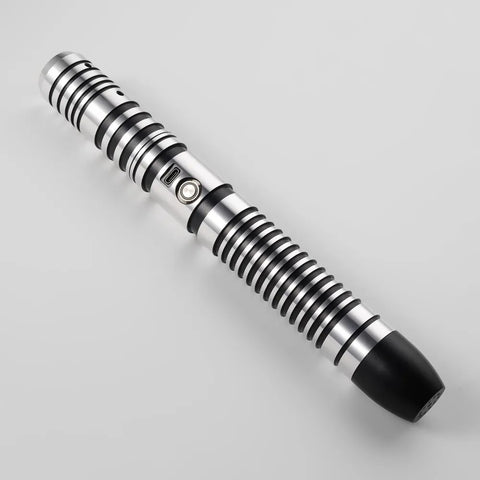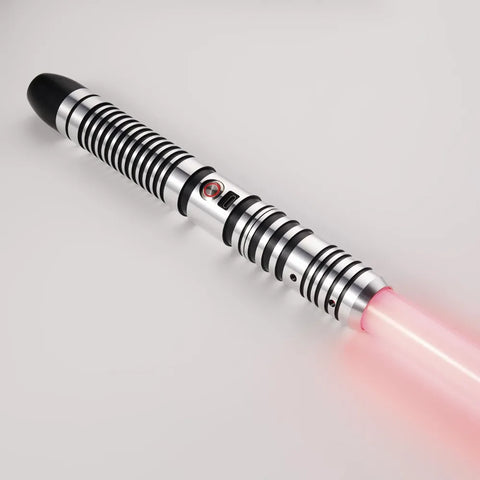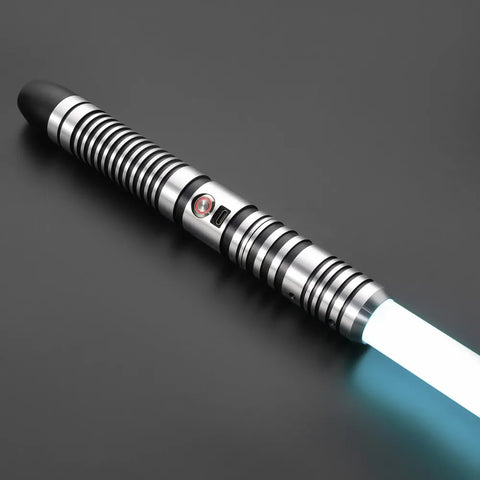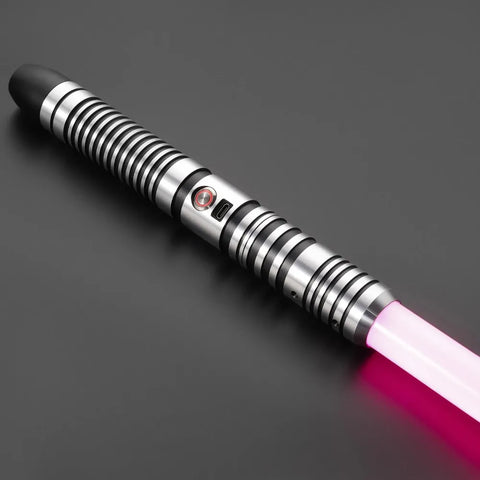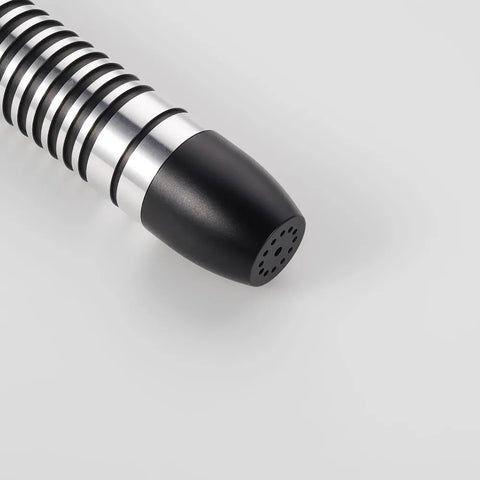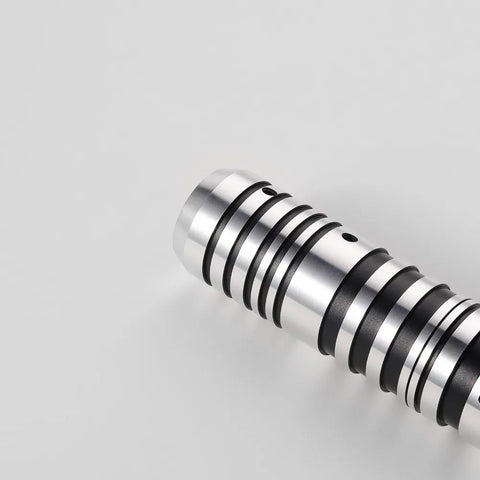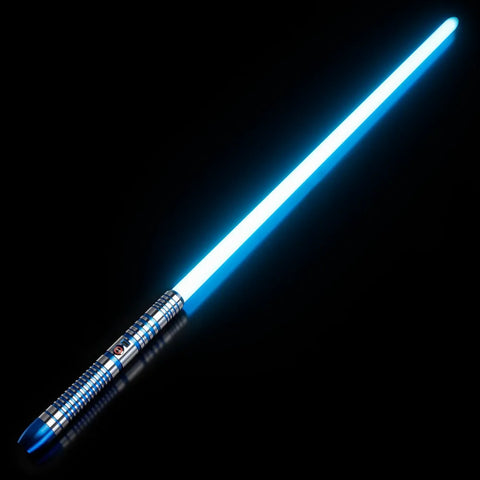 Free Shipping
Free standard shipping on orders over $99
Saber X Rocket Saber
Get ready for an out-of-this-world experience with The Rocket Lightsaber! This cool black and silver lightsaber is designed to make you feel like a true space hero.
When you hold The Rocket Lightsaber, you'll feel supercharged with energy. You can use this lightsaber with ease, thanks to its perfect balance and smooth movements. It's great for both beginners and experienced duelists, and you can customize the sound and blade settings to match your style.
Don't worry about running out of power during your cosmic adventures – The Rocket Lightsaber comes with a powerful battery that keeps it charged up and ready for action.
Prepare to impress everyone in the galaxy as you wield The Rocket Lightsaber. It's not just a lightsaber – it's a symbol of hope and strength that will leave a lasting impression on friends and foes alike.
Embrace your role as a cosmic hero and take your adventures to new heights with The Rocket Lightsaber. Join the ranks of legendary warriors and become a force to be reckoned with across the stars.
BASE LIT RGBX:

12w LED's in the hilt
Smooth Swing
All Blade Colors
Polycarbonate Blade
Removable Blade
8 Pre-downloaded sound fonts
Flash on Clash
Blade Lock-up
Aircraft Aluminum Hilt
2-3w (4-5 ohm) speakers
CE Certified
100% Great for Dueling 
XENOPIXEL:

(Neopixel Blade) Neopixel 50w LEDs in the Blade, makes it look realistic with blade scrolling.
⁰Premium Smooth Swing
Infinite Blade Colors
16 Pre-Installed Sound Fonts, with the ability to customize and change them with included SD card!
Flash on Clash (Multiple contact points)
Blaster effects (blaster specific fonts also)
Blade Lock-up
Musical Themes
Aircraft Aluminum Hilt
2-3w (4-5 ohm) speakers
CE Certified
Gesture Controls
PROFFIE NEOPIXEL:

(Neopixel Blade) Neopixel 50w LEDs in the Blade, makes it look realistic with blade scrolling.
Premium Smooth Swing
Infinite Blade Colors with the ability to install as many custom colors as you like.
A Crazy amount of Pre-Installed Sound Fonts, with the highest ability to customize and change them with included SD card!
Ability to Completely Customize Blade styles
Flash on Clash (Multiple Contact Points -Customizable)
Blaster effects (blaster specific fonts also)
Blade Lock-up
Musical Themes
Aircraft Aluminum Hilt
2-3w (4-5 ohm) speakers
CE certified
Tons of Gesture Controls
Higher Quality Sound Board
Technical Specifications:
Handle material: T6 Aircraft Aluminum
Handle length: 10.6" (27cm)
Blade material: Polycarbonate (PC)
Blade length: 32.3" (82 cm)
Total length: 42.9" (109 cm)
Charging type: USB fast charging
Charging time: 2-4 hours
Light type: 12Watt -Baselit/50 Watt - Xenopixel/Neopixel Proffie
Battery type: Rechargeable (18650 5V, 1A Battery 3000mAH/3600mAh) 
Coupler:
Not Compatible 
What's In The Box:

1* Hilt
1* Blade
1* USB charging cord
1* Tool bags and Screws
1* Instruction manual