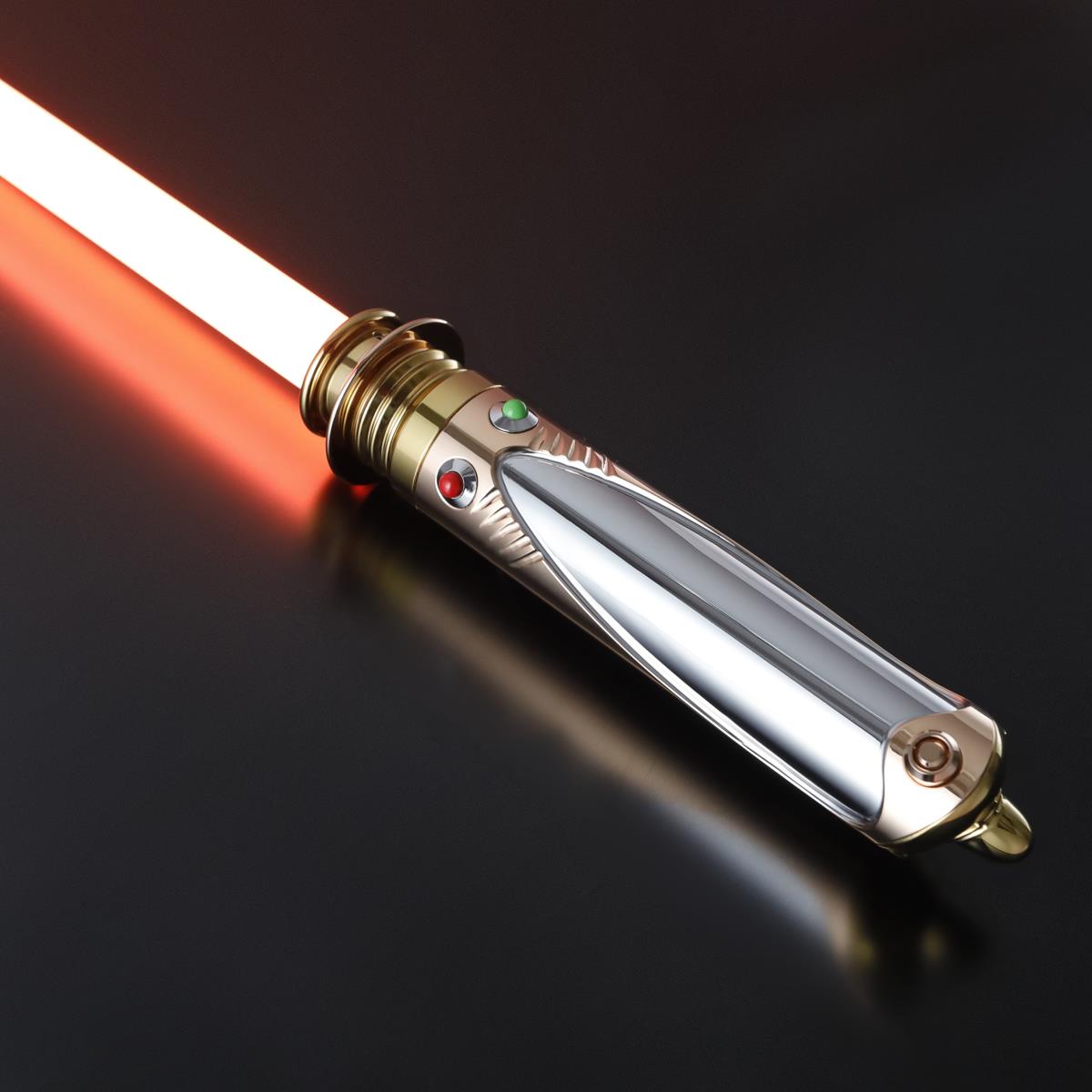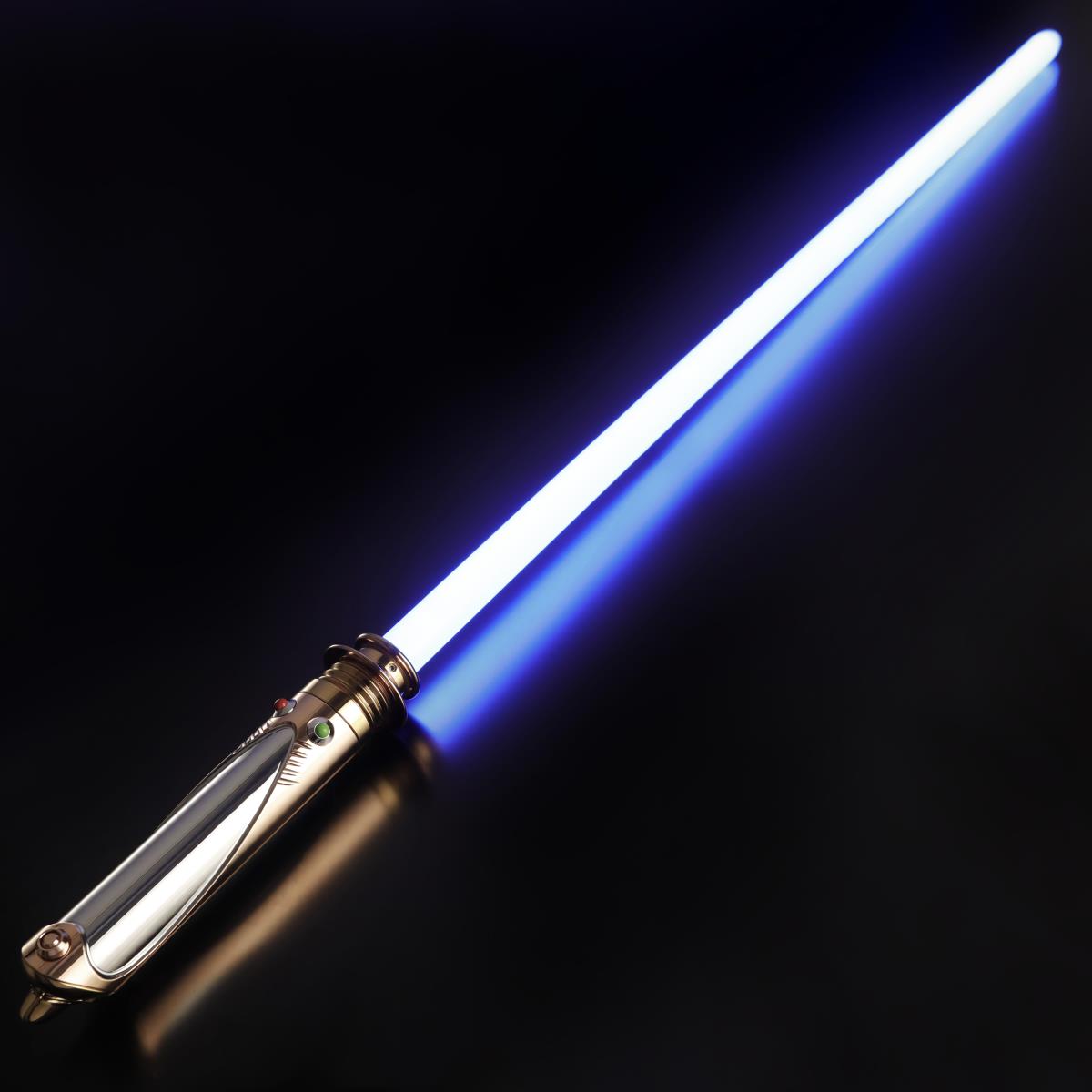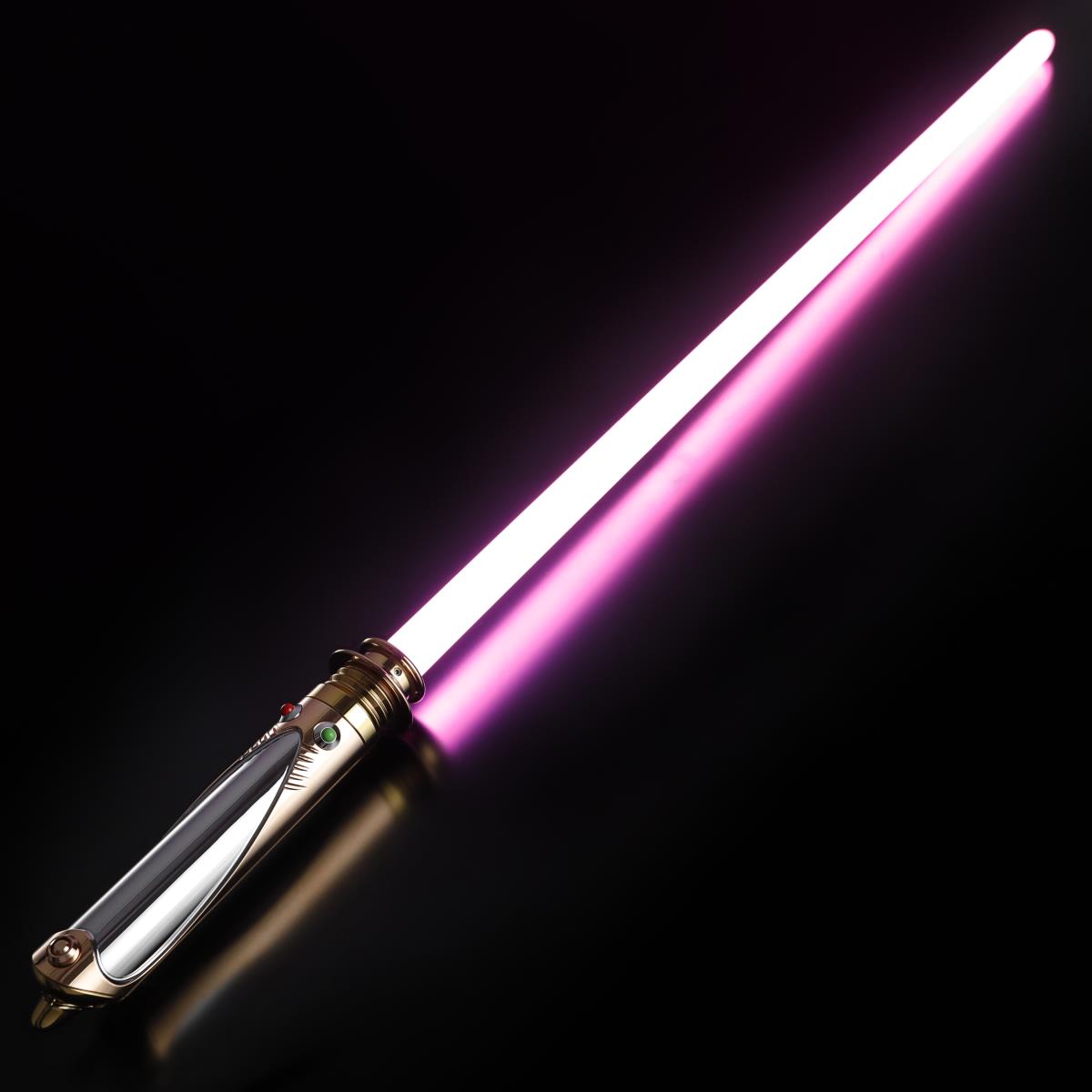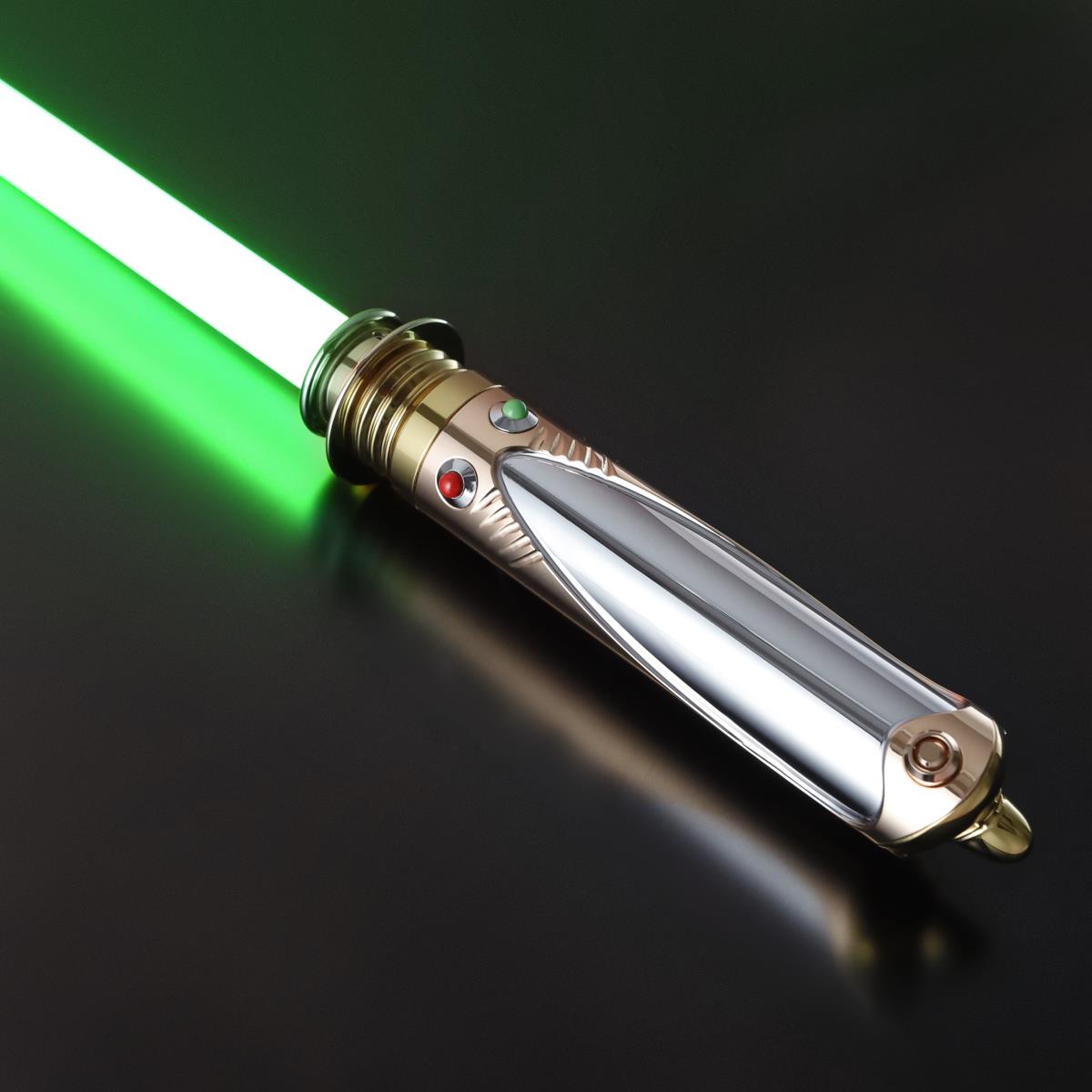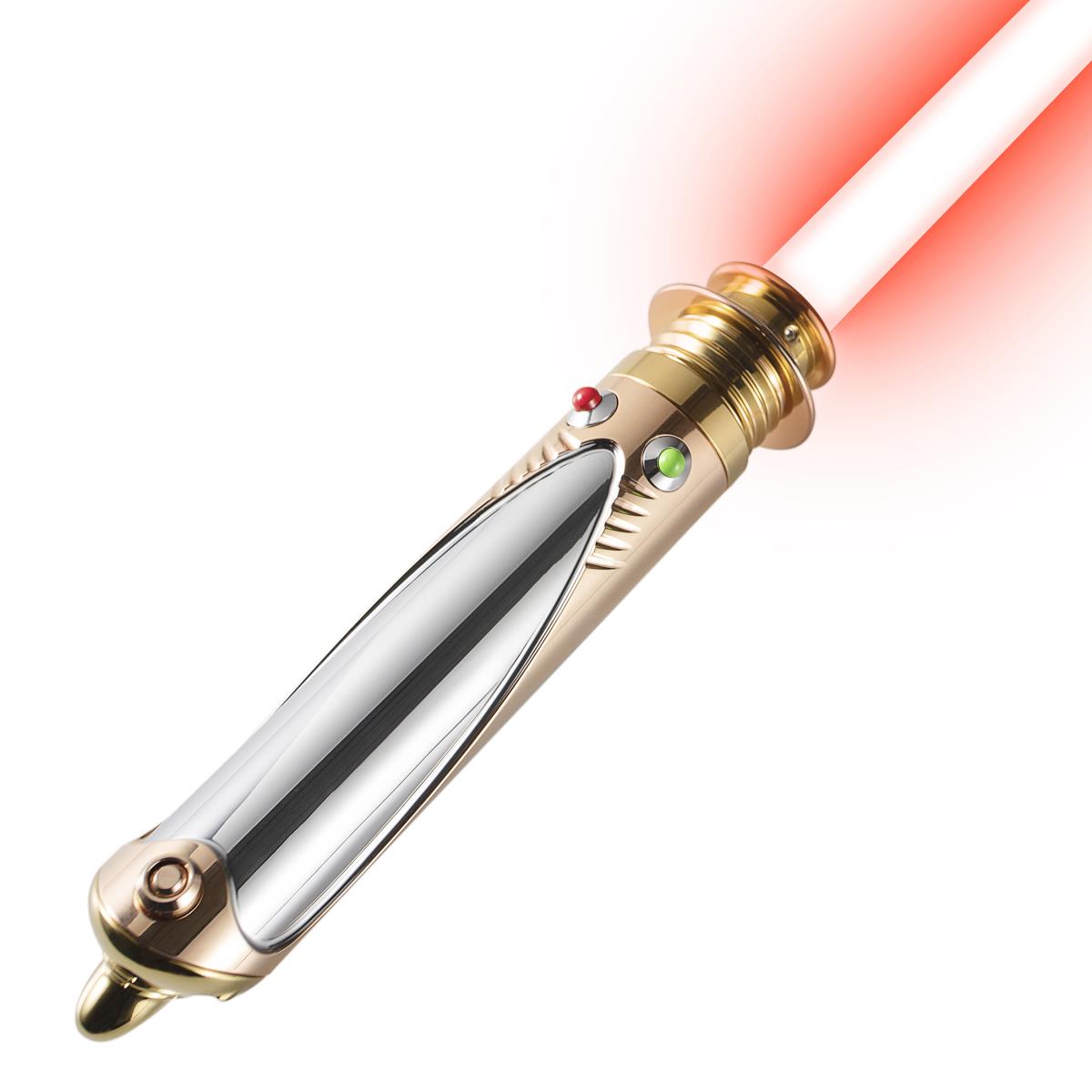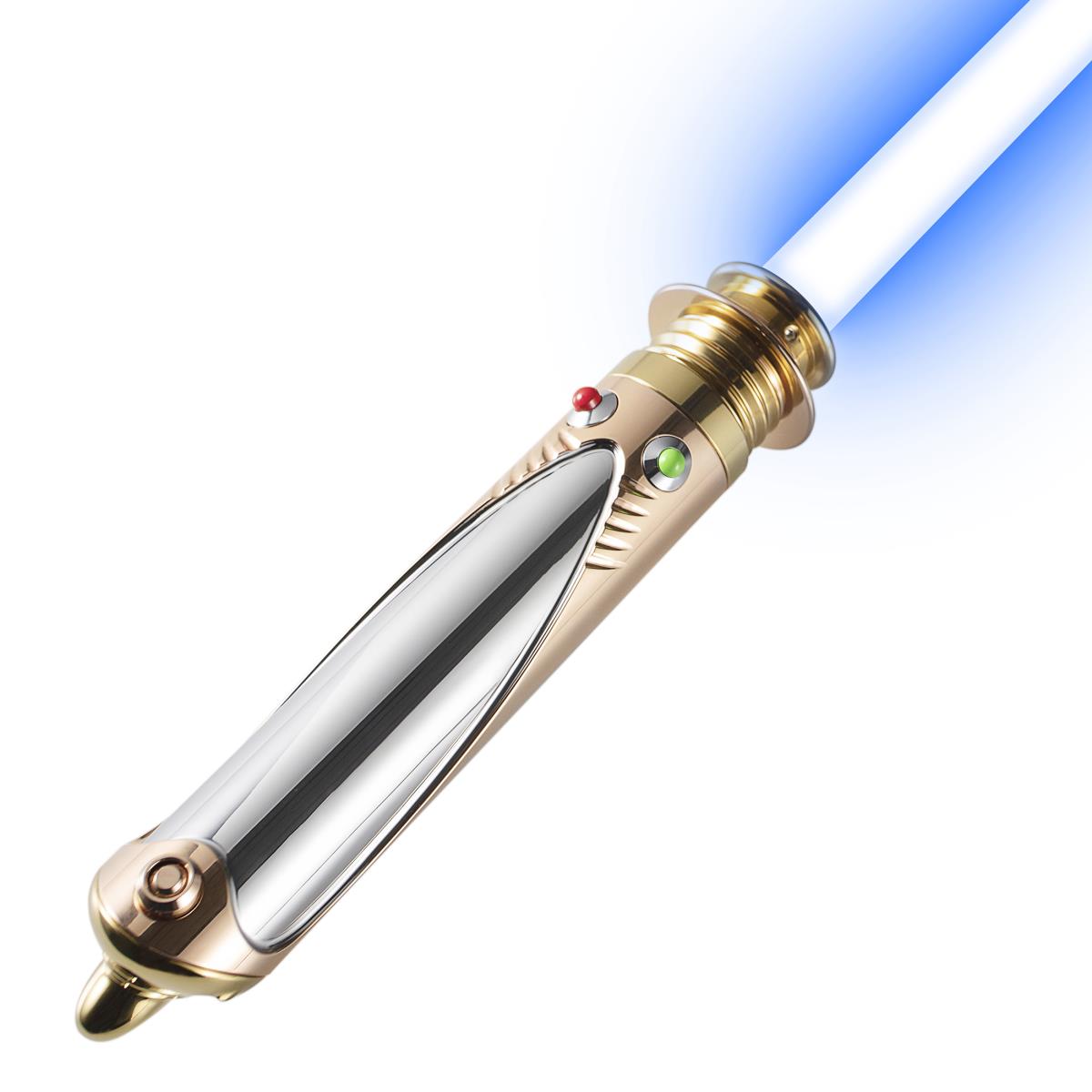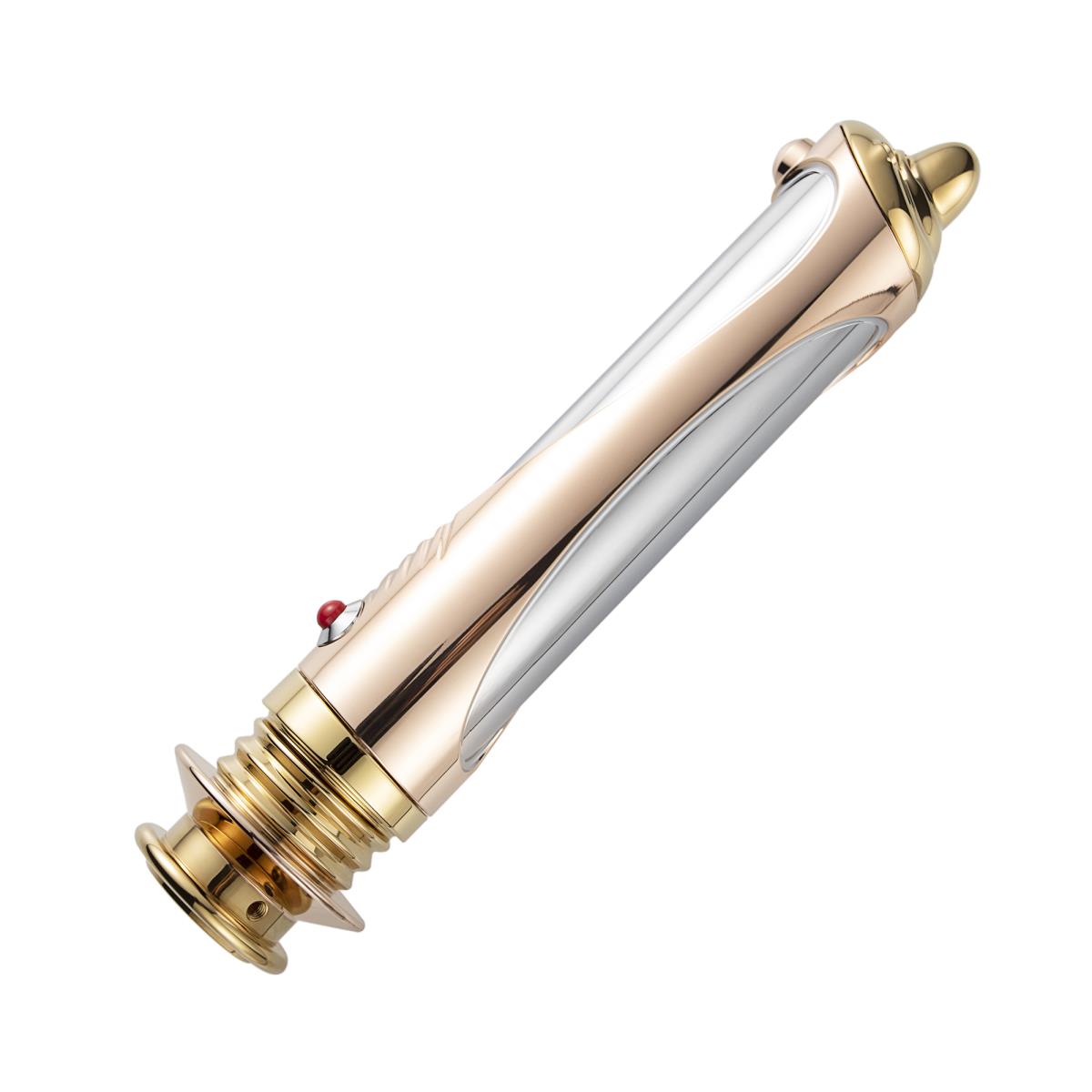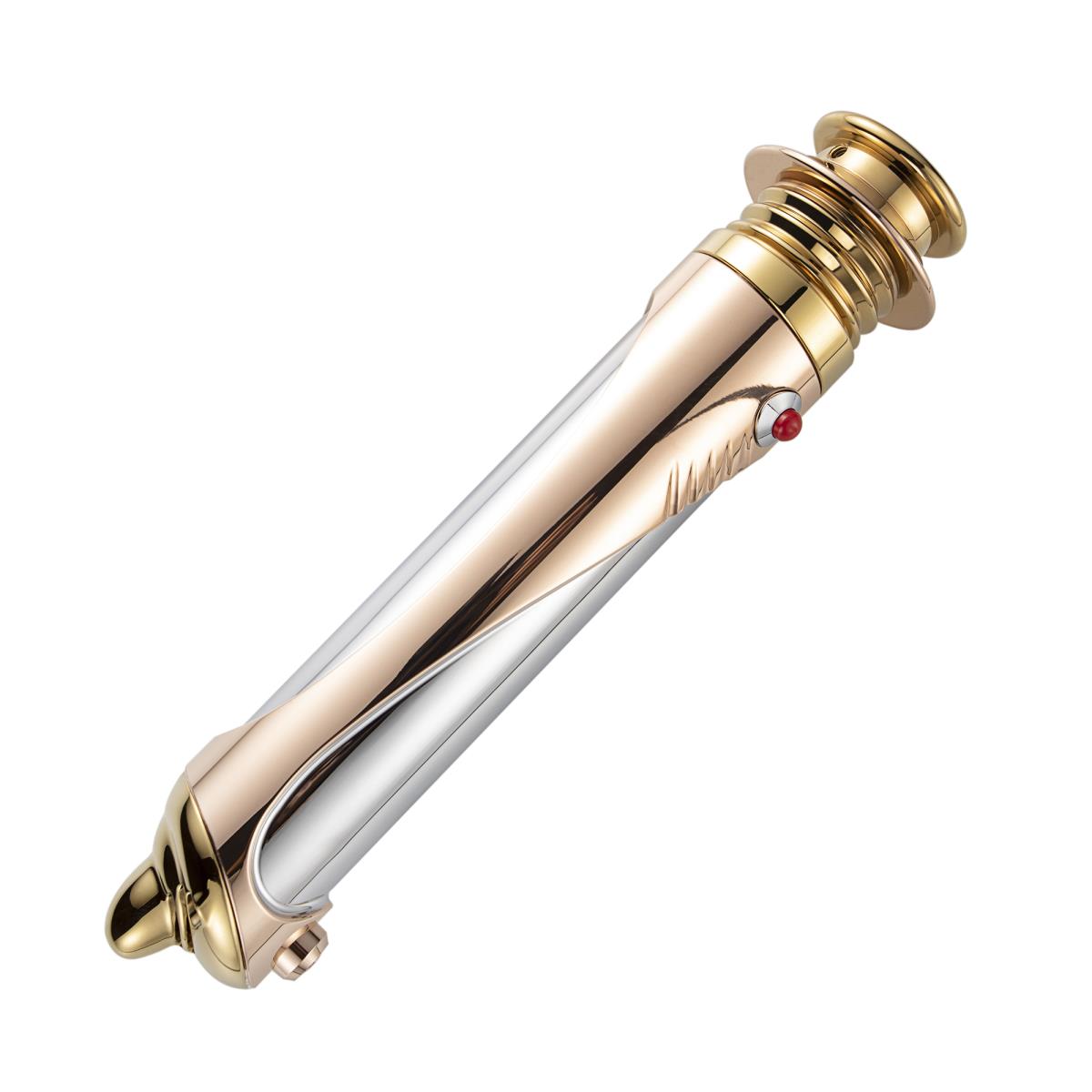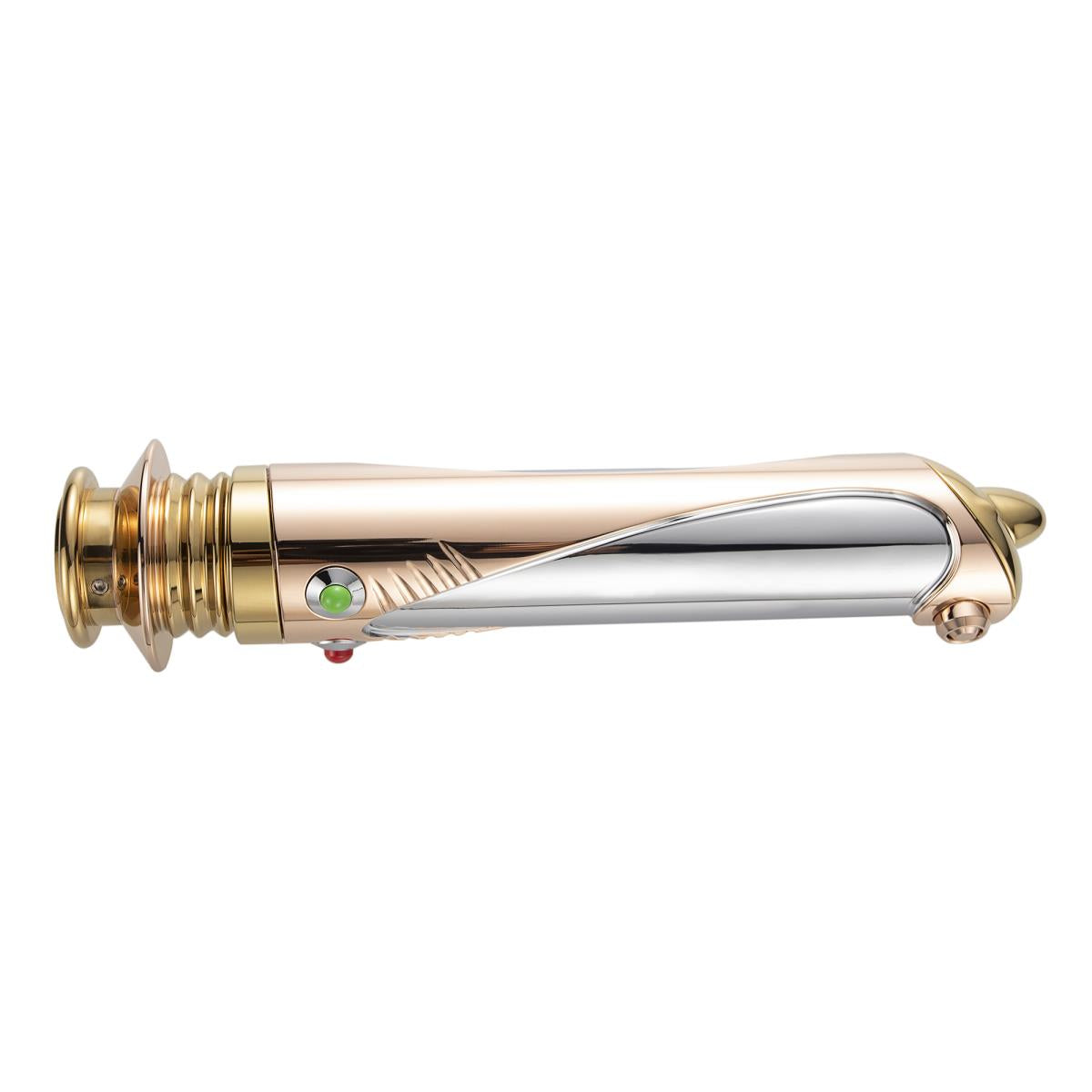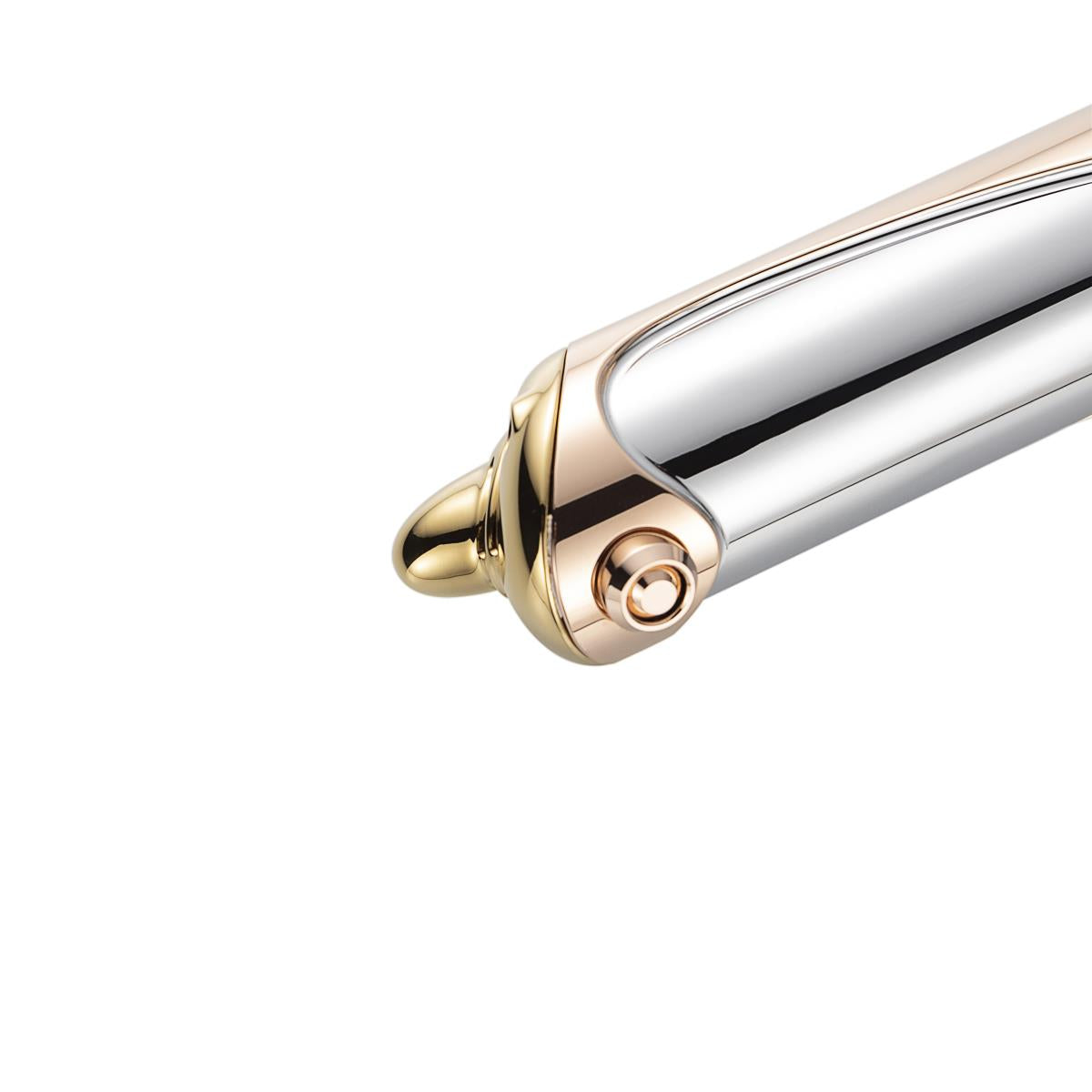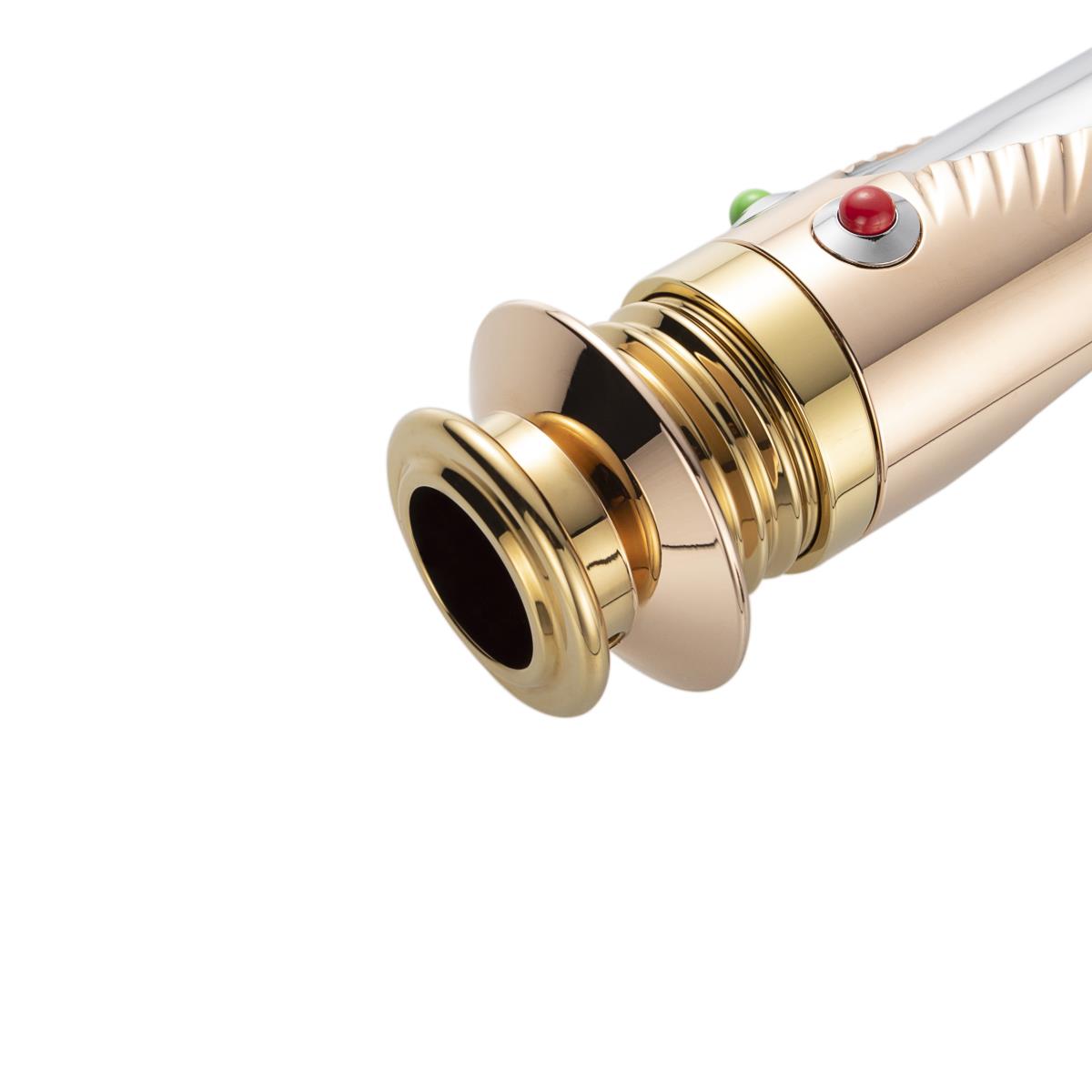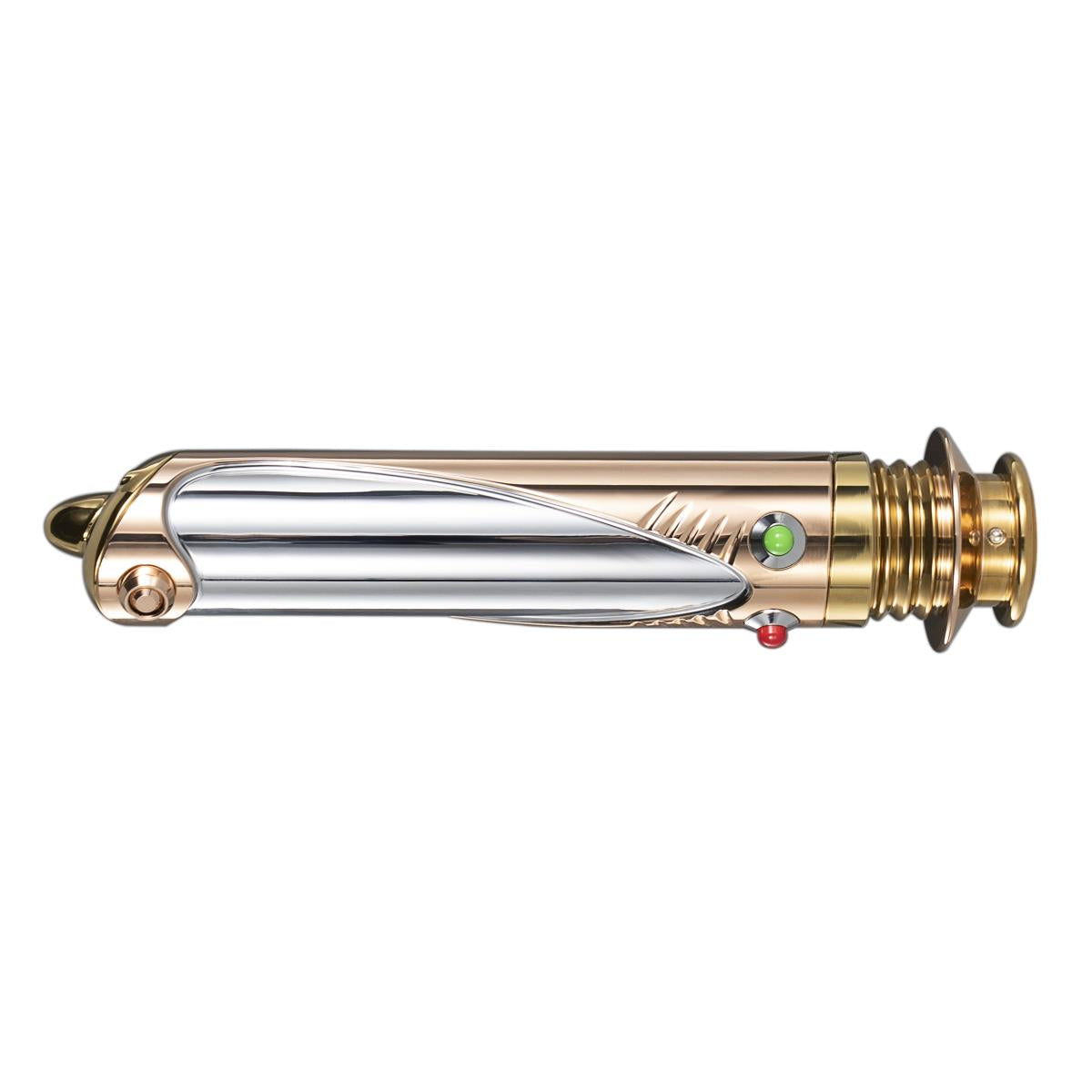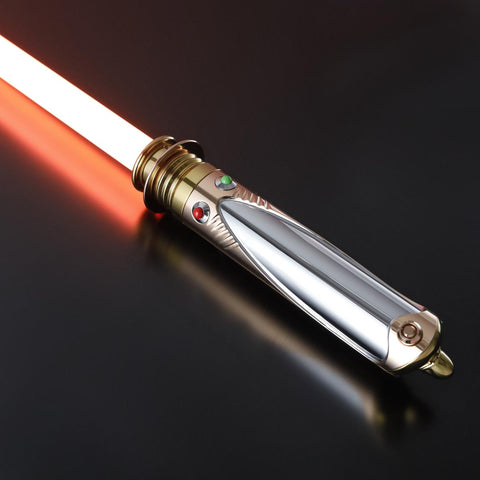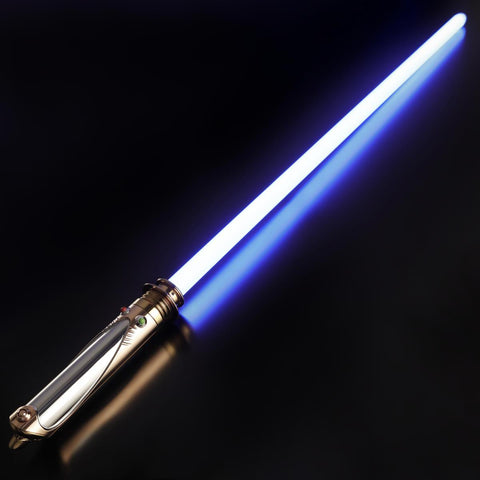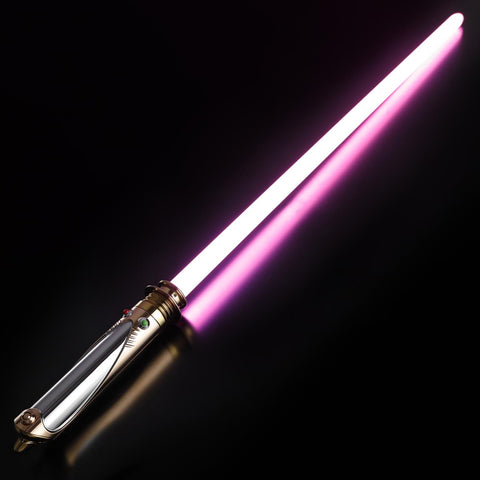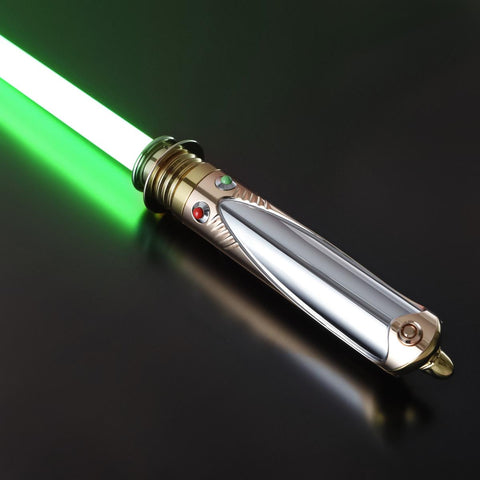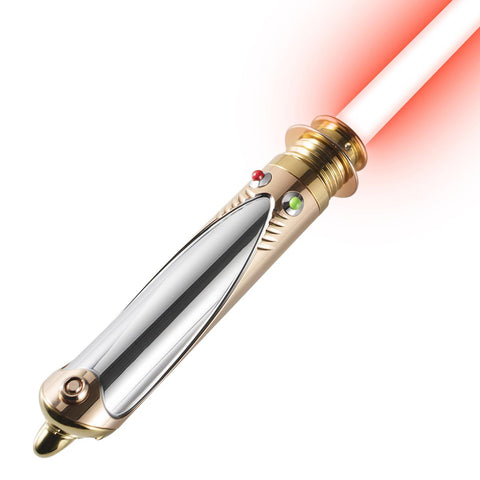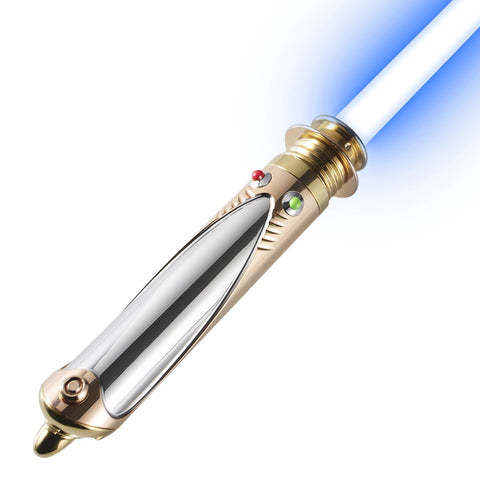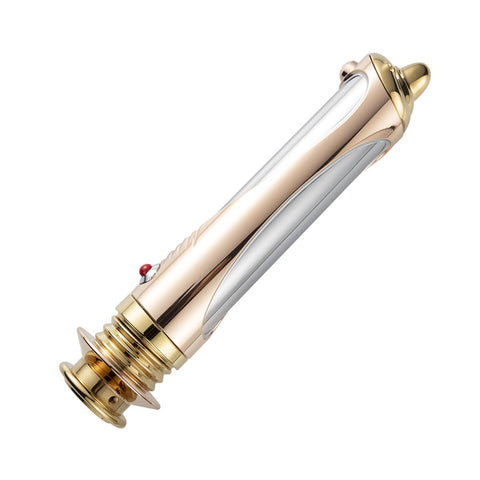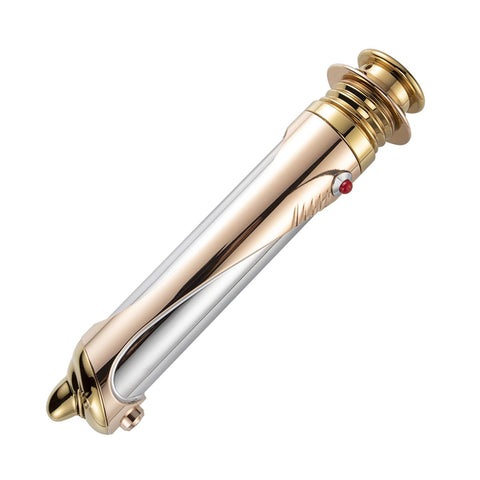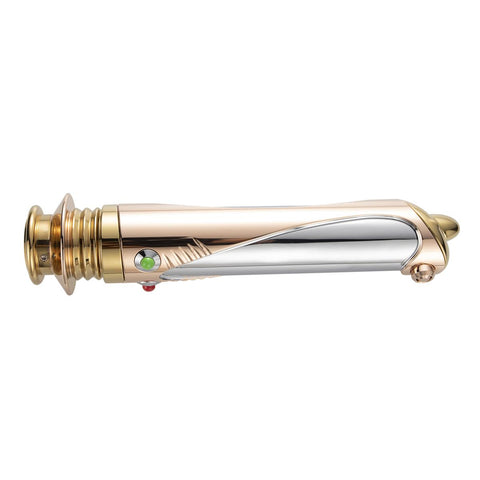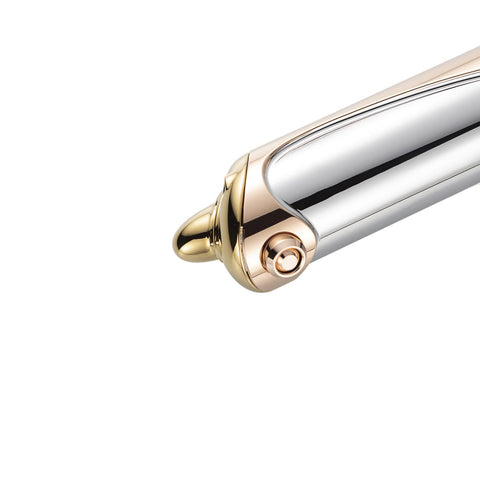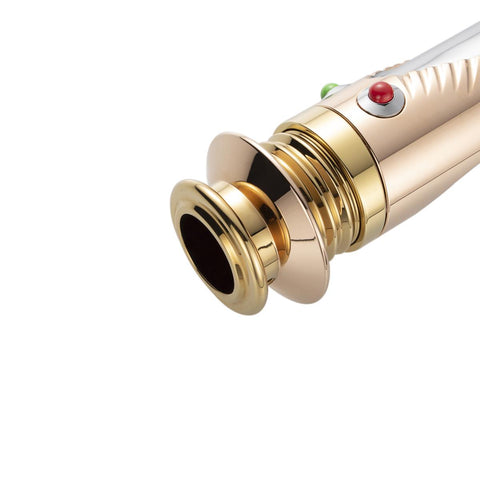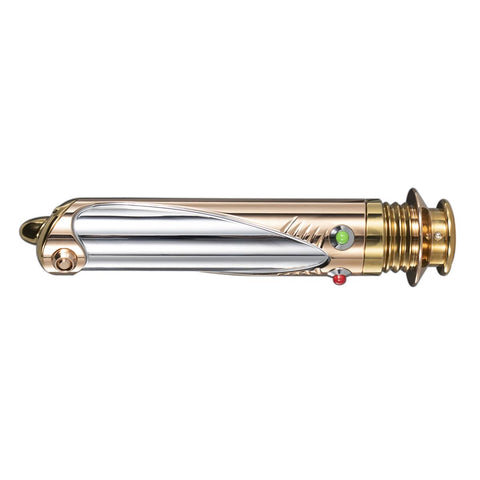 Free Shipping
Free standard shipping on orders over $99
Saber X Palpatine's Lightsaber
The original baddie. Twisted chancellor. Sith Supreme! This saber belonged to one of the most formidable forces ever seen in all of Star Wars! We found it floating in the deep reaches of space near Exegol and need to make sure it is carried by the right individual. How will you wield it? To increase your power or to help others in the galaxy? 
This elegant lightsaber was constructed by Palpatine aka. Darth Sidious, and kept in hiding for years until finally being revealed in Star Wars: Episode lll Revenge of the Sith. A dual color saber of silver and gold, this saber is beautiful to look at and easy to wield. Using a synthetic Kyber crystal, Palpatines saber was a classic Sith red. 
Our saber matches as closely as possible to the movie with even the smallest of details noticed, such as the small impressions at the top of the hilt, or the 2 lights (non-illuminating). Whether you brandish this saber with the iconic red or any other color of your choice, you will have endless hours of enjoyment with this timeless saber and iconic art piece. 
BASE LIT RGBX:


12w LED's in the hilt
Smooth Swing
All Blade Colors
Polycarbonate Blade
Removable Blade
8 Pre-downloaded sound fonts
Flash on Clash
Blade Lock-up
Aircraft Aluminum Hilt
2-3w (4-5 ohm) speakers
CE Certified
100% Great for Dueling
XENOPIXEL:


(Neopixel Blade) Neopixel 50w LEDs in the Blade, makes it look realistic with blade scrolling.
Premium Smooth Swing
Infinite Blade Colors
16 Pre-Installed Sound Fonts, with the ability to customize and change them with included SD card!
Flash on Clash (Multiple contact points)
Blaster effects (blaster specific fonts also)
Blade Lock-up
Musical Themes
Aircraft Aluminum Hilt
2-3w (4-5 ohm) speakers
CE Certified
Gesture Controls
PROFFIE NEOPIXEL:


(Neopixel Blade) Neopixel 50w LEDs in the Blade, makes it look realistic with blade scrolling.
Premium Smooth Swing
Infinite Blade Colors with the ability to install as many custom colors as you like.
A Crazy amount of Pre-Installed Sound Fonts, with the highest ability to customize and change them with included SD card!
Ability to Completely Customize Blade styles
Flash on Clash (Multiple Contact Points -Customizable)
Blaster effects (blaster specific fonts also)
Blade Lock-up
Musical Themes
Aircraft Aluminum Hilt
2-3w (4-5 ohm) speakers
CE certified
Tons of Gesture Controls
Higher Quality Sound Board
Technical Specifications:
Handle material: T6 Aircraft Aluminum
Handle length: 10.6" (27cm)                                                                                                Blade material: Polycarbonate (PC)
Blade length: 32.3" (82 cm)
Total length: 42.9" (109 cm)
Charging type: USB fast charging
Charging time: 2-4 hours                                                                                                      Light type: 12Watt -Baselit/50 Watt - Xenopixel/Neopixel Proffie
Battery type: Rechargeable (18650 5V, 1A Battery 3000mAH/3600mAh)
Coupler:
Not Compatible
What's In The Box:

1* Hilt

1* Blade
1* USB charging cord
1* Tool bags and Screws
1* Instruction manual