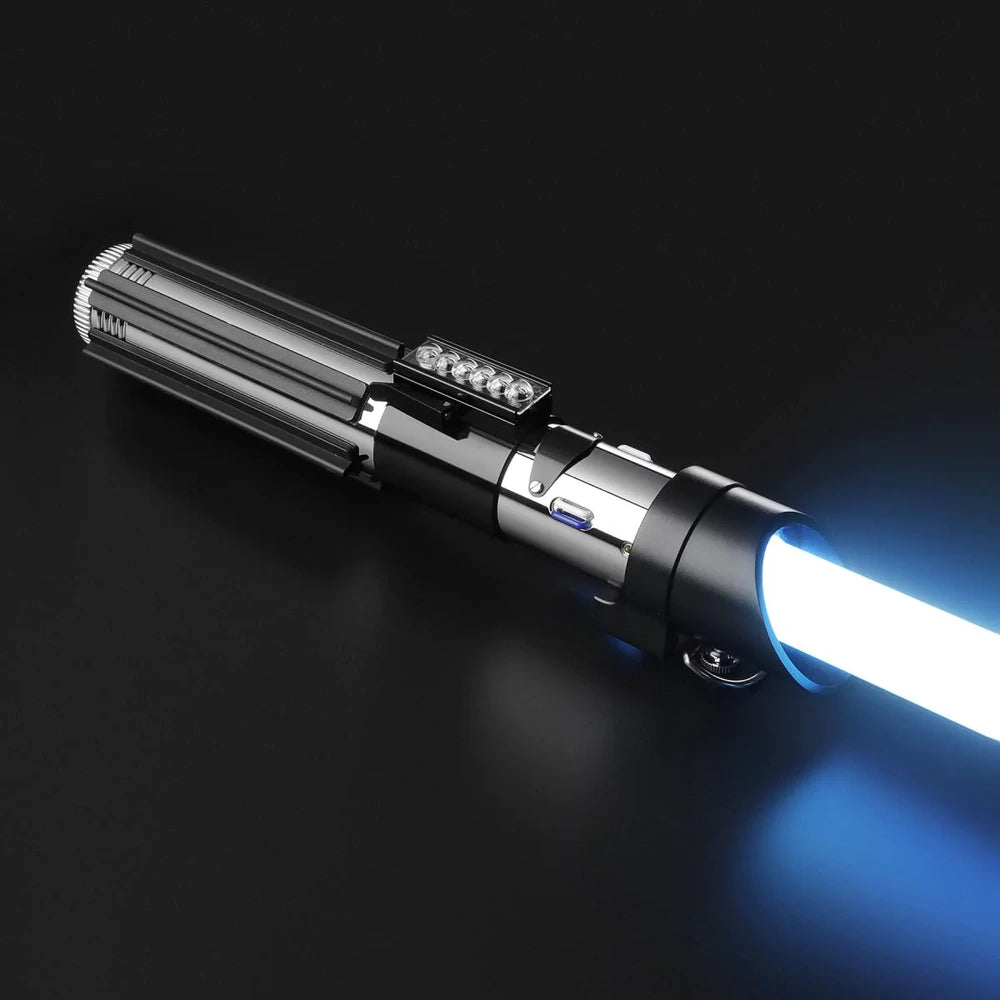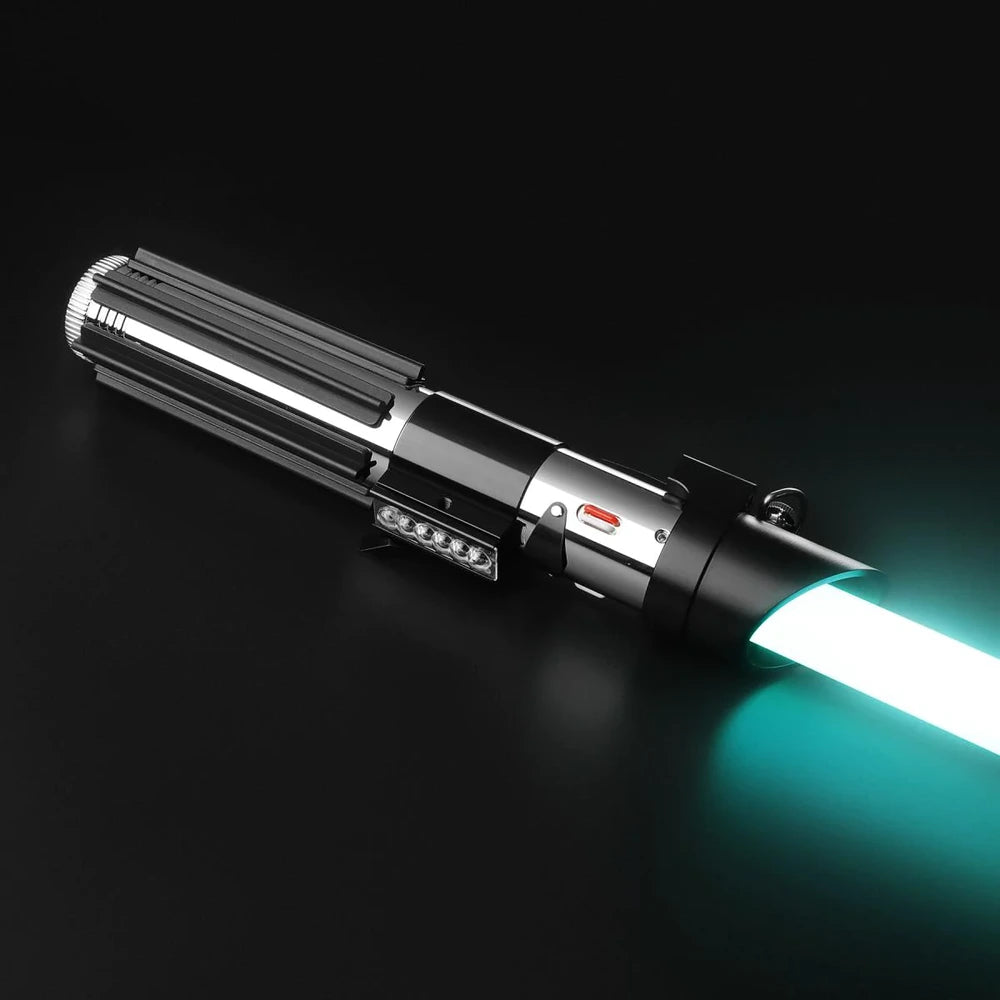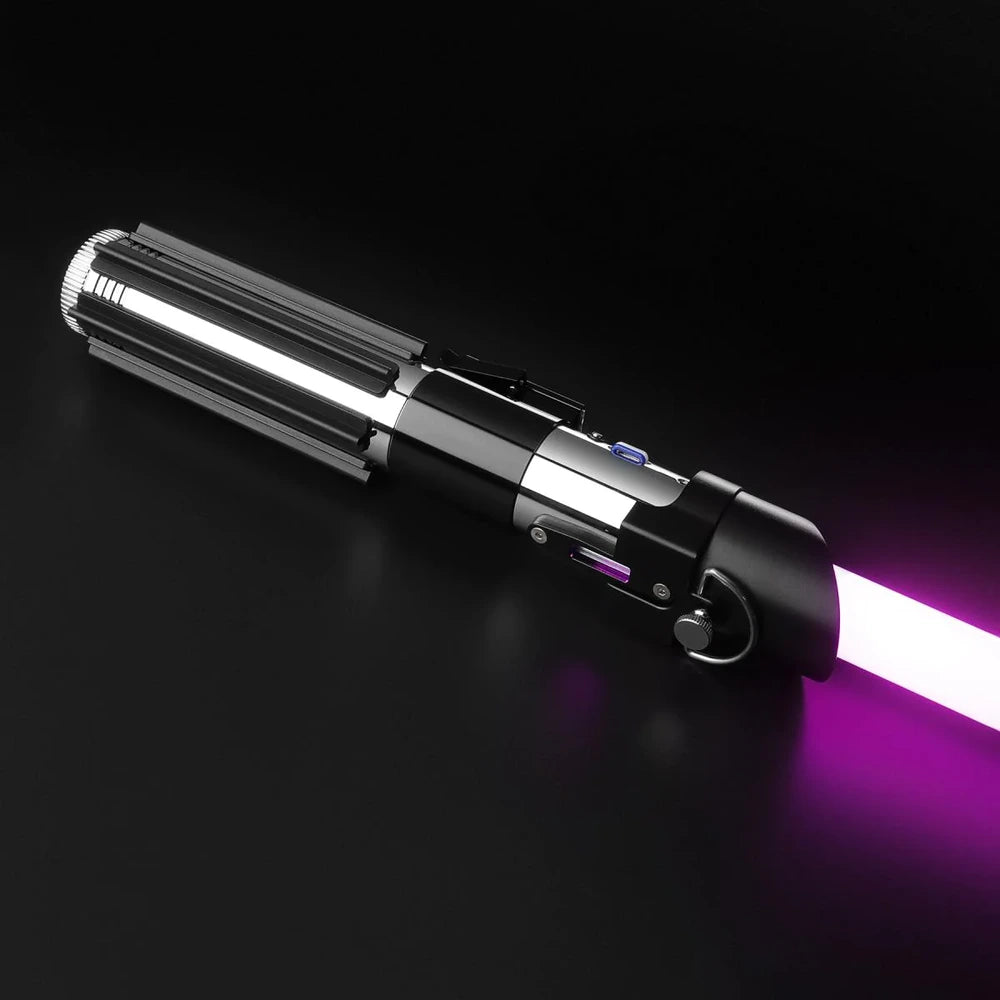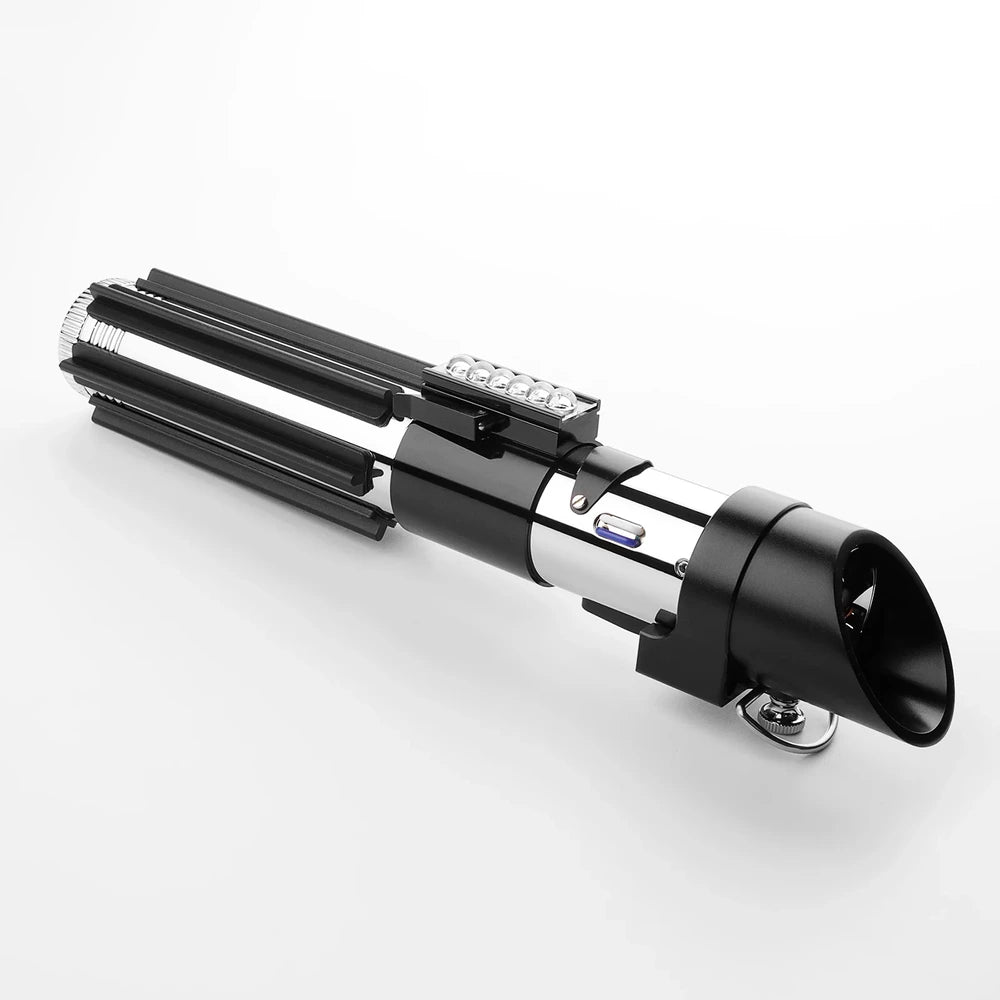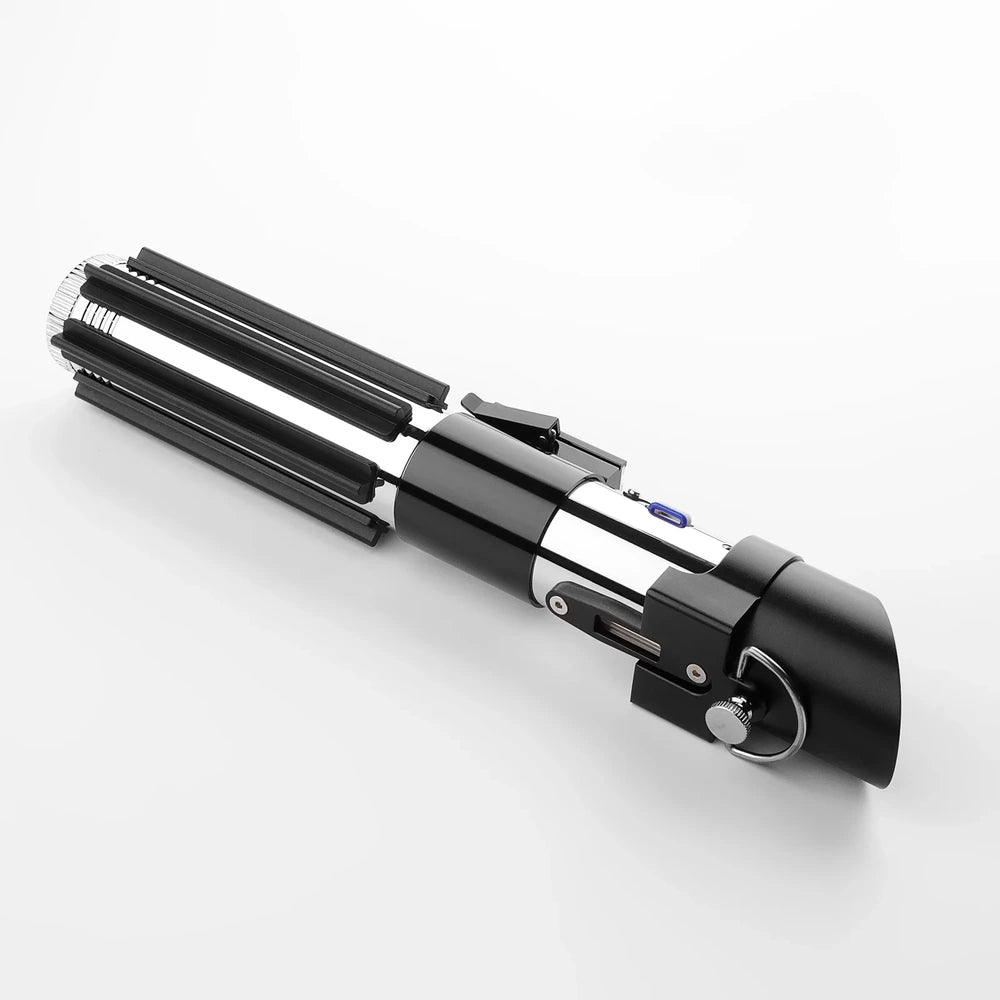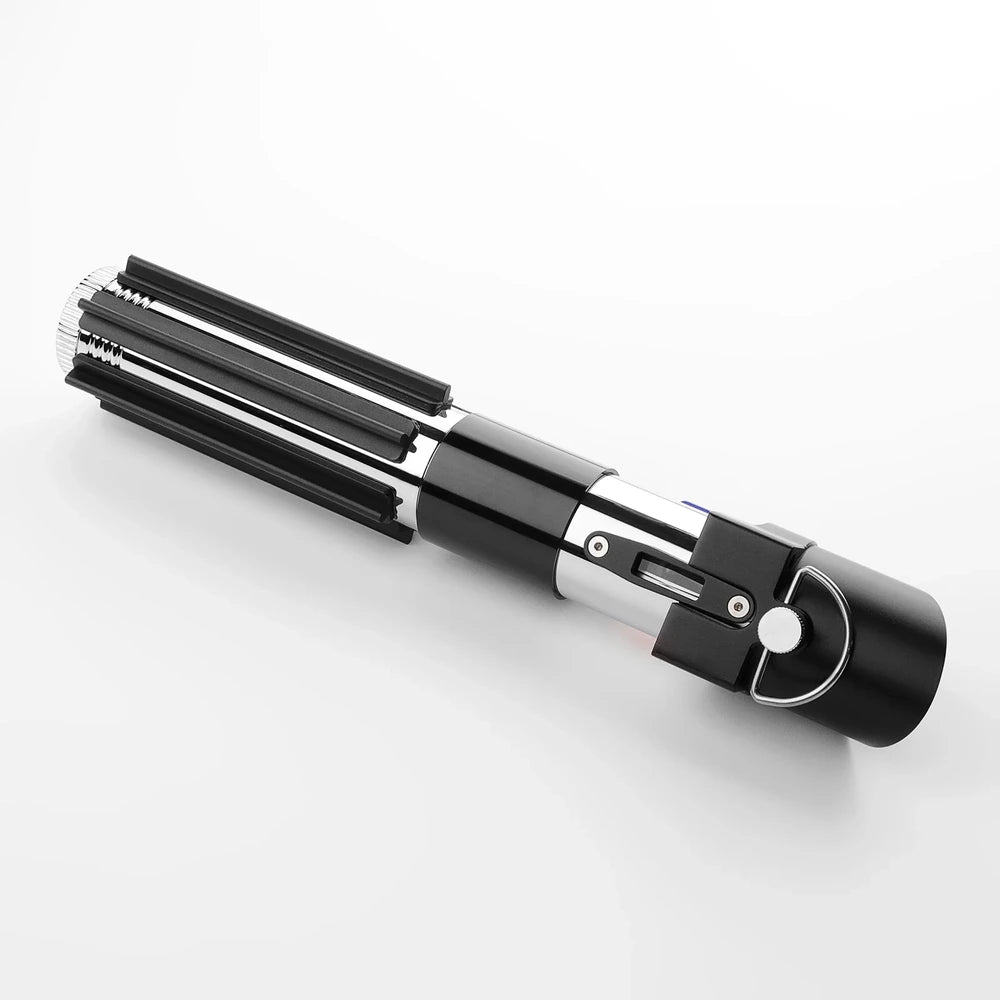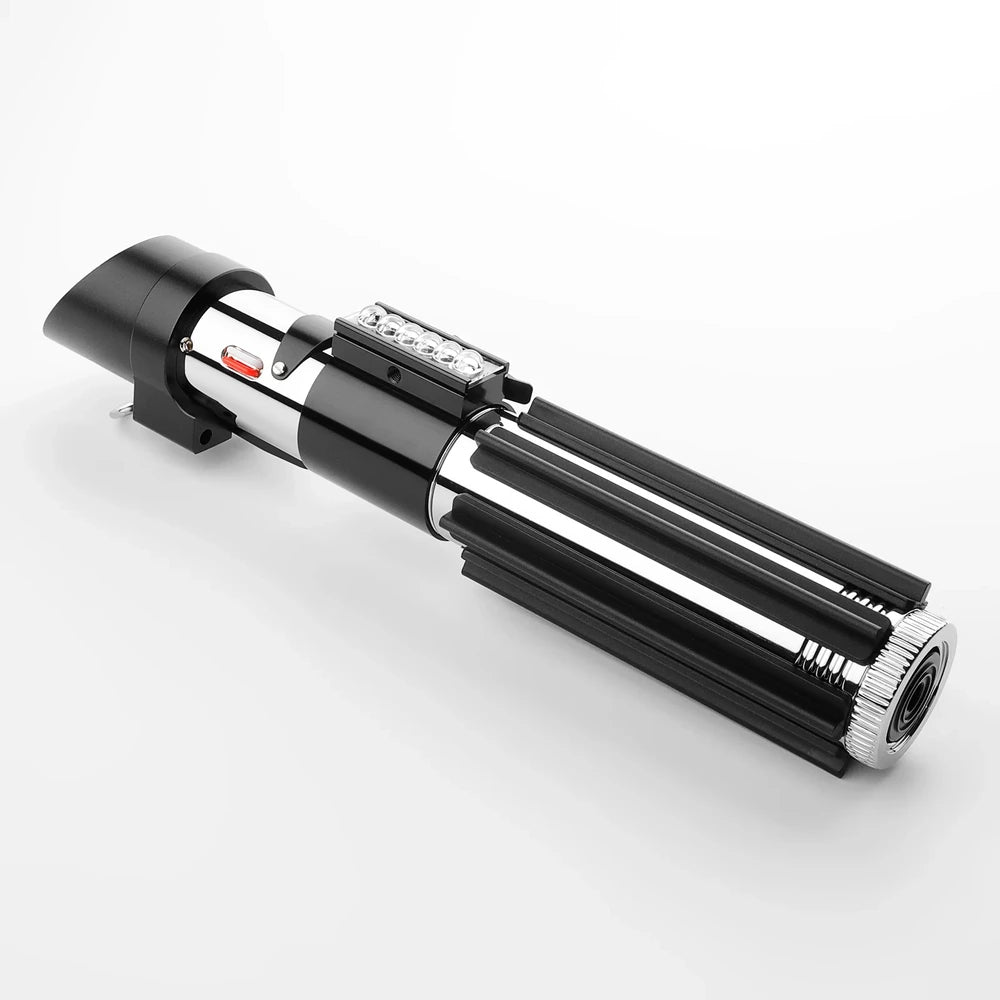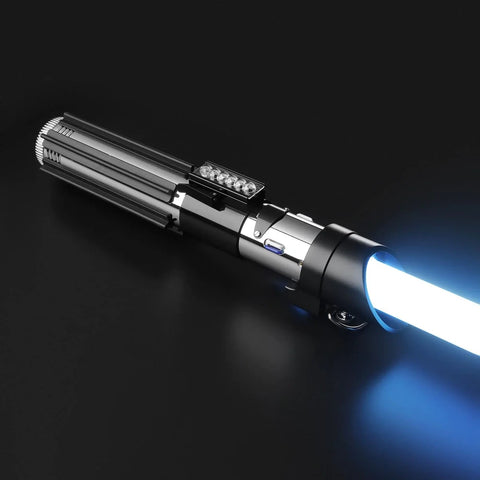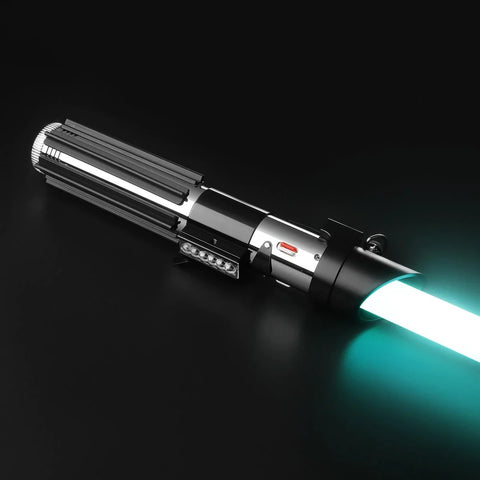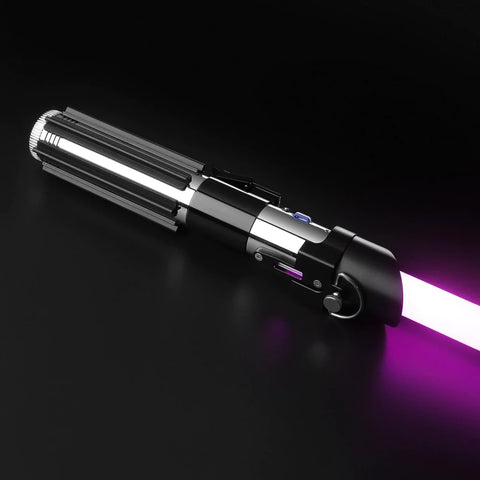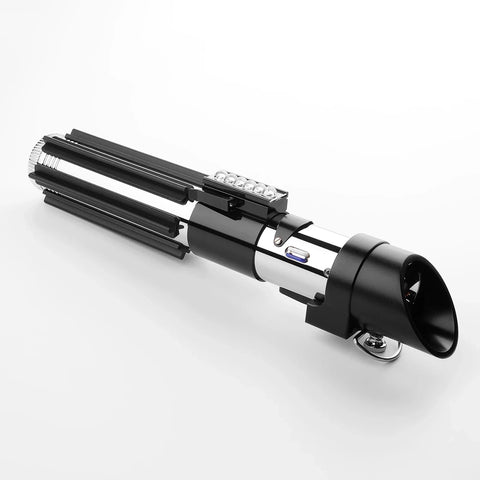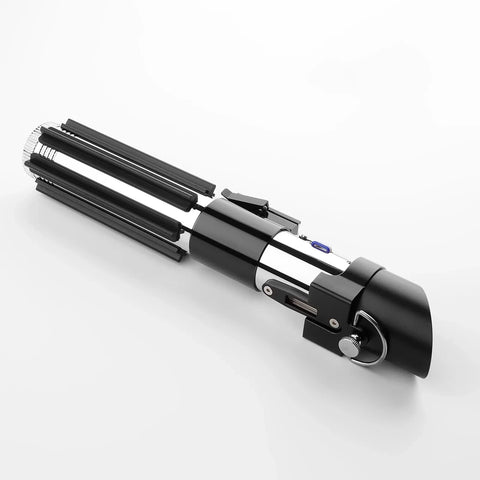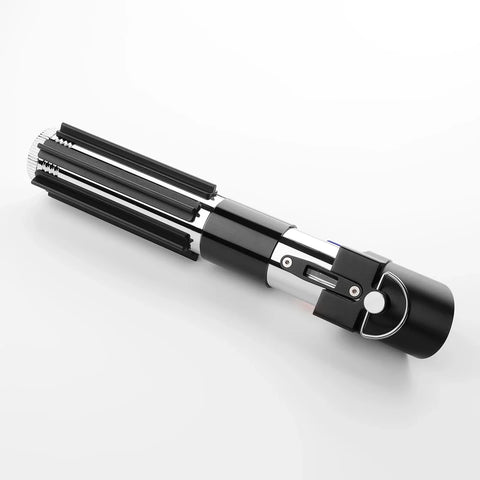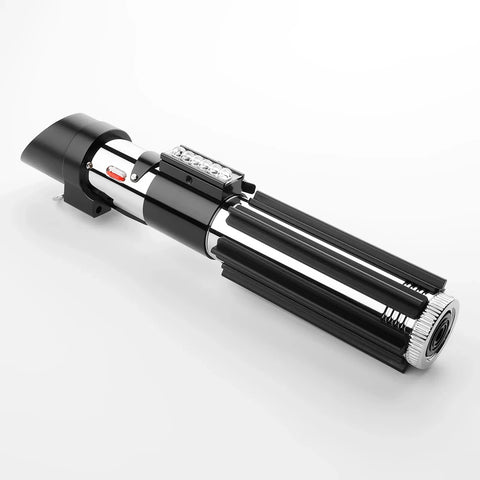 Darth Vader's (Dark Lord IV) Lightsaber
Free Shipping
Free standard shipping on orders over $99
Darth Vader's (Dark Lord) Lightsaber
The personal lightsaber of Darth Vader. A Sith Lord who served as Darth Sidious' last apprentice and Commander-in-Chief of the Galactic Empire's military. He built the weapon after he lost his previous saber during a skirmish on Cabarria.

The lightsaber was later used to kill Obi-Wan Kenobi and cut off the right hand of his son, Luke Skywalker. During their confrontation on the second Death Star, Luke returned the favor, cutting off the right hand of Darth Vader.

Darth Vader's lightsaber from The Empire Strikes Back, features realistic smooth-swing motion tracking audio and blade effects.

BASE LIT RGBX:


12w LED's in the hilt
Smooth Swing
All Blade Colors
Polycarbonate Blade
Removable Blade
8 Pre-downloaded sound fonts
Flash on Clash
Blade Lock-up
Aircraft Aluminum Hilt
2-3w (4-5 ohm) speakers
CE Certified
100% Great for Dueling
XENOPIXEL:


(Neopixel Blade) Neopixel 50w LEDs in the Blade, makes it look realistic with blade scrolling.
Premium Smooth Swing
Infinite Blade Colors
16 Pre-Installed Sound Fonts, with the ability to customize and change them with included SD card!
Flash on Clash (Multiple contact points)
Blaster effects (blaster specific fonts also)
Blade Lock-up
Musical Themes
Aircraft Aluminum Hilt
2-3w (4-5 ohm) speakers
CE Certified
Gesture Controls
PROFFIE NEOPIXEL:


(Neopixel Blade) Neopixel 50w LEDs in the Blade, makes it look realistic with blade scrolling.
Premium Smooth Swing
Infinite Blade Colors with the ability to install as many custom colors as you like.
A Crazy amount of Pre-Installed Sound Fonts, with the highest ability to customize and change them with included SD card!
Ability to Completely Customize Blade styles
Flash on Clash (Multiple Contact Points -Customizable)
Blaster effects (blaster specific fonts also)
Blade Lock-up
Musical Themes
Aircraft Aluminum Hilt
2-3w (4-5 ohm) speakers
CE certified
Tons of Gesture Controls
Higher Quality Sound Board
Technical Specifications:
Handle material: T6 Aircraft Aluminum
Handle length: 10.6" (27cm)                                                                                                Blade material: Polycarbonate (PC)
Blade length: 32.3" (82 cm)
Total length: 42.9" (109 cm)
Charging type: USB fast charging
Charging time: 2-4 hours                                                                                                      Light type: 12Watt -Baselit/50 Watt - Xenopixel/Neopixel Proffie
Battery type: Rechargeable (18650 5V, 1A Battery 3000mAH/3600mAh)
Coupler:
Not Compatible
What's In The Box:
1* Hilt
1* Blade
1* Charging Cable
1* User Manual
1* Screw Pack
1* Packing Box
1* Stand
1* Saber Plug