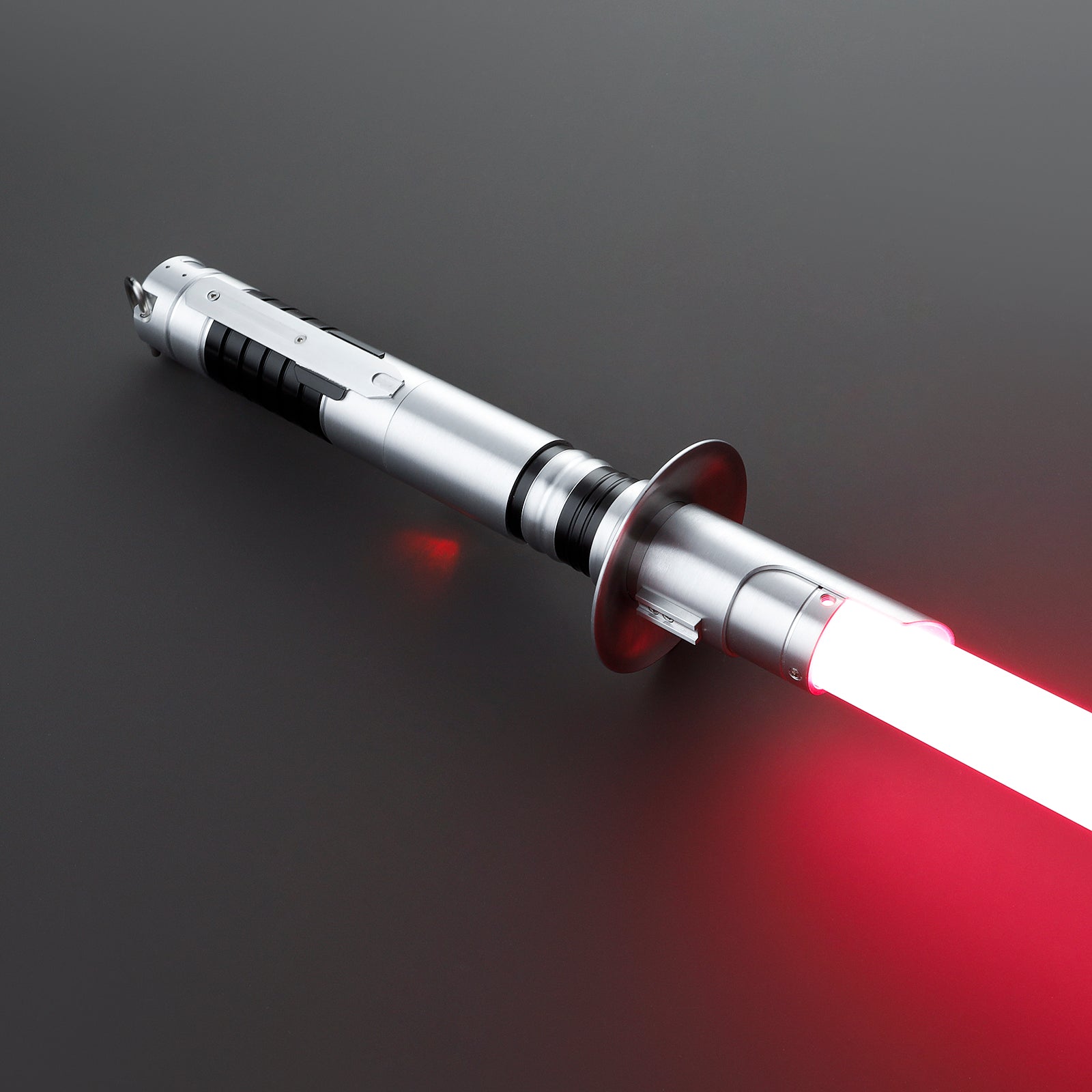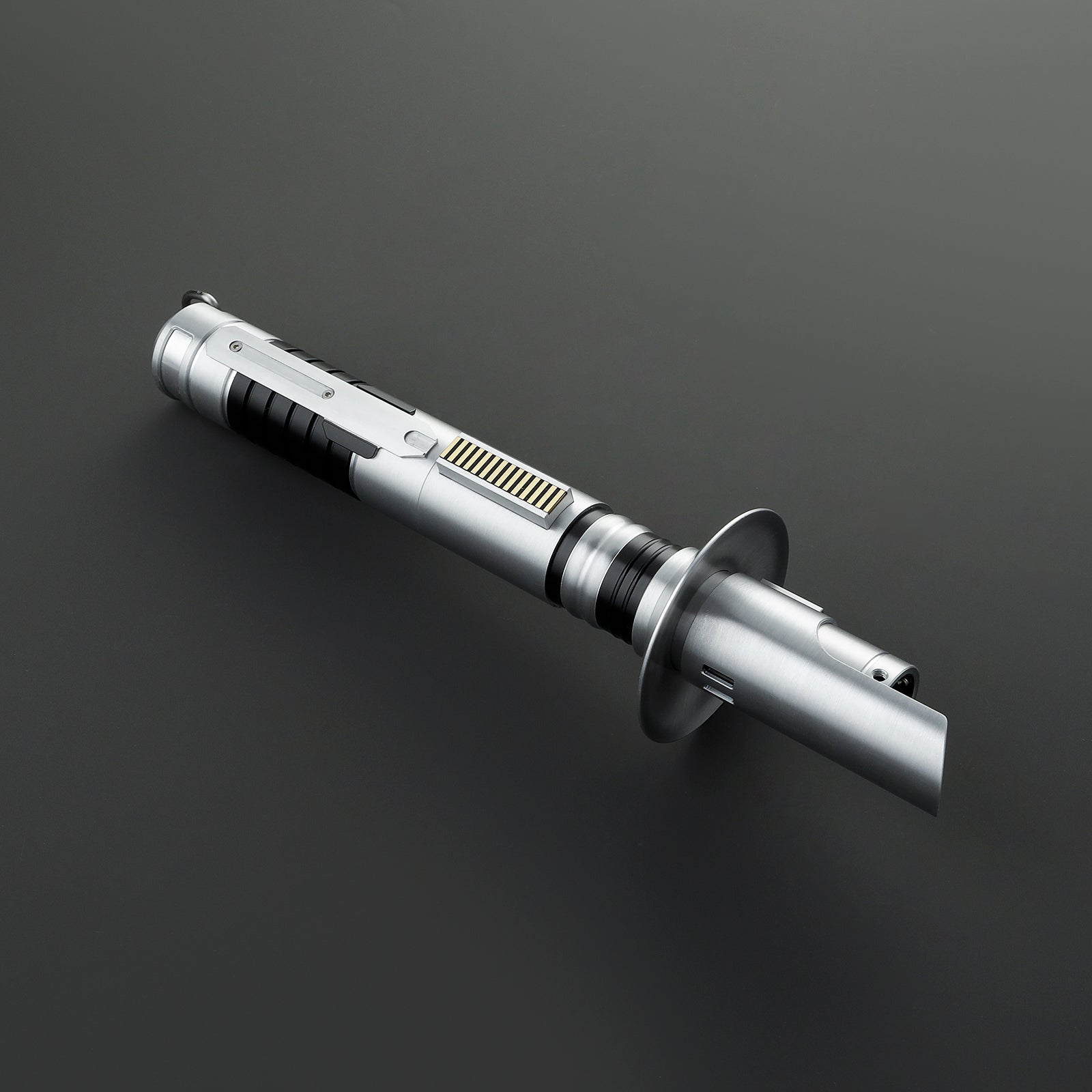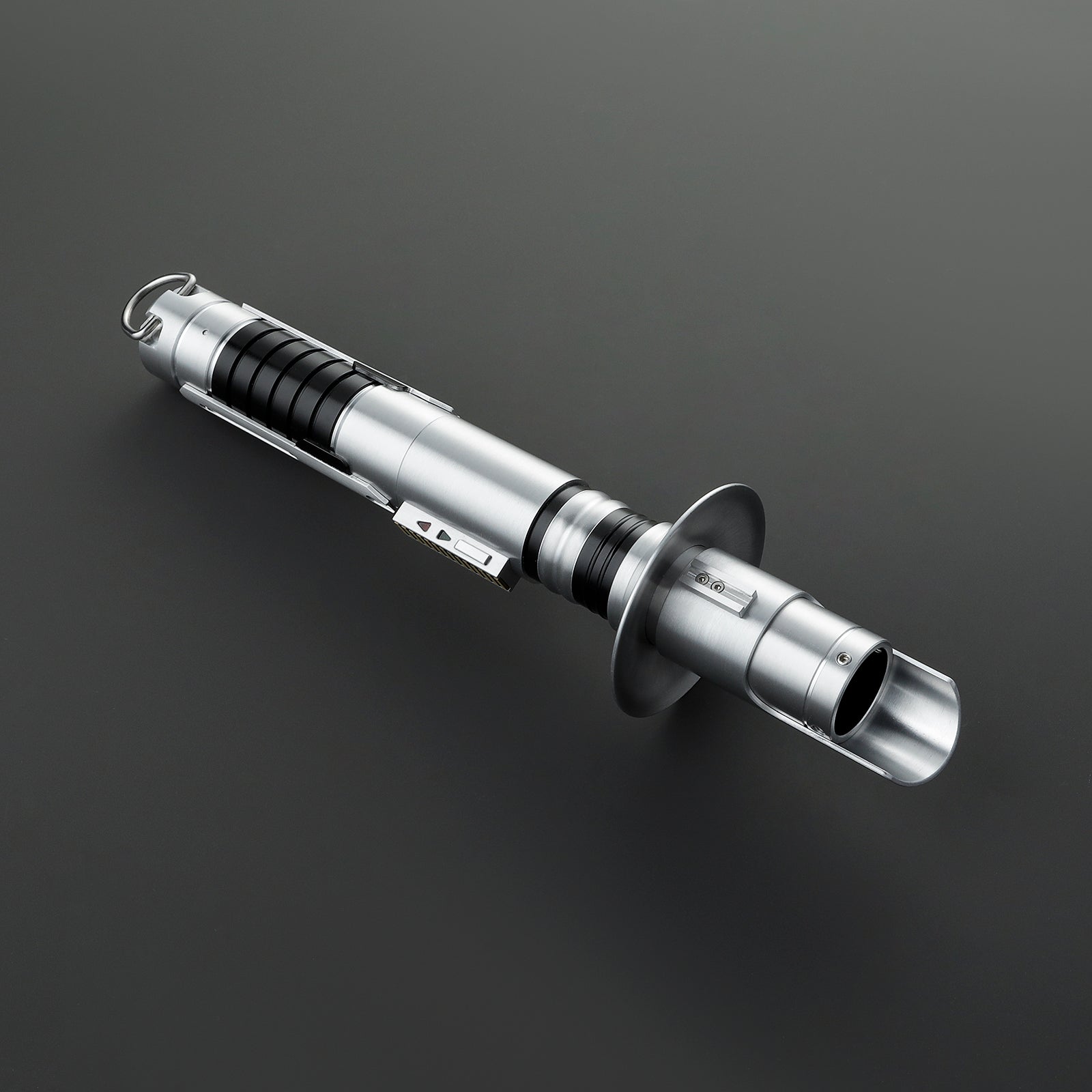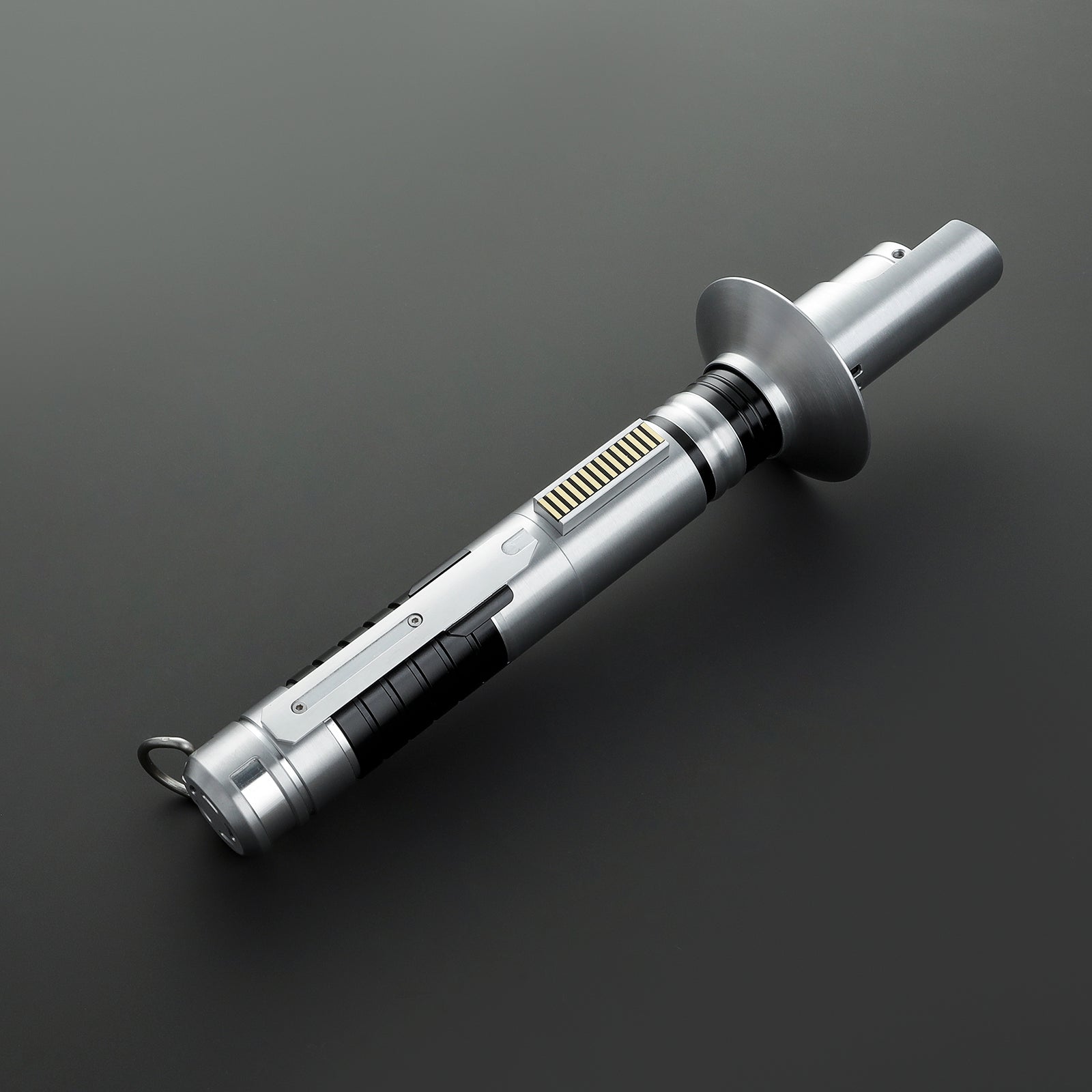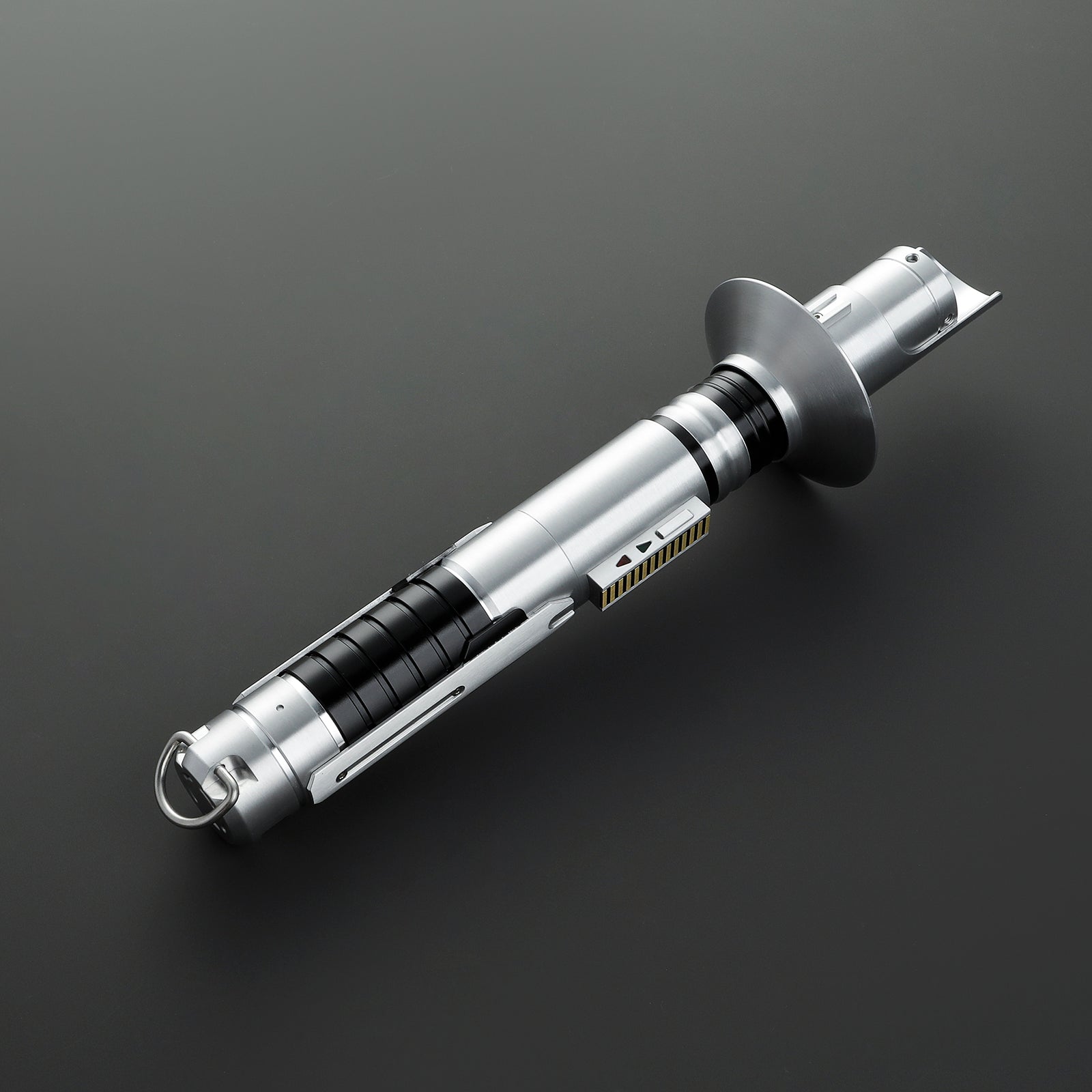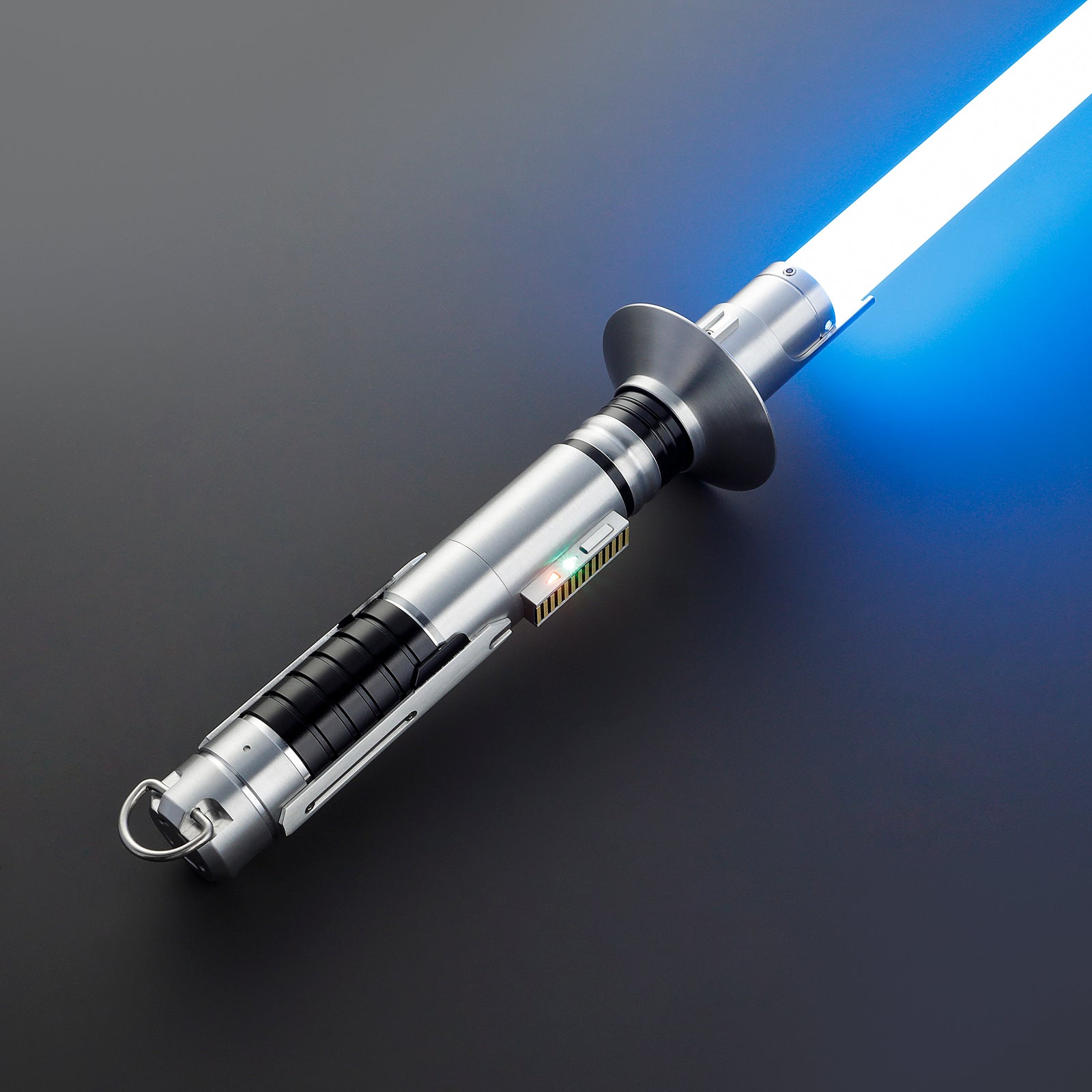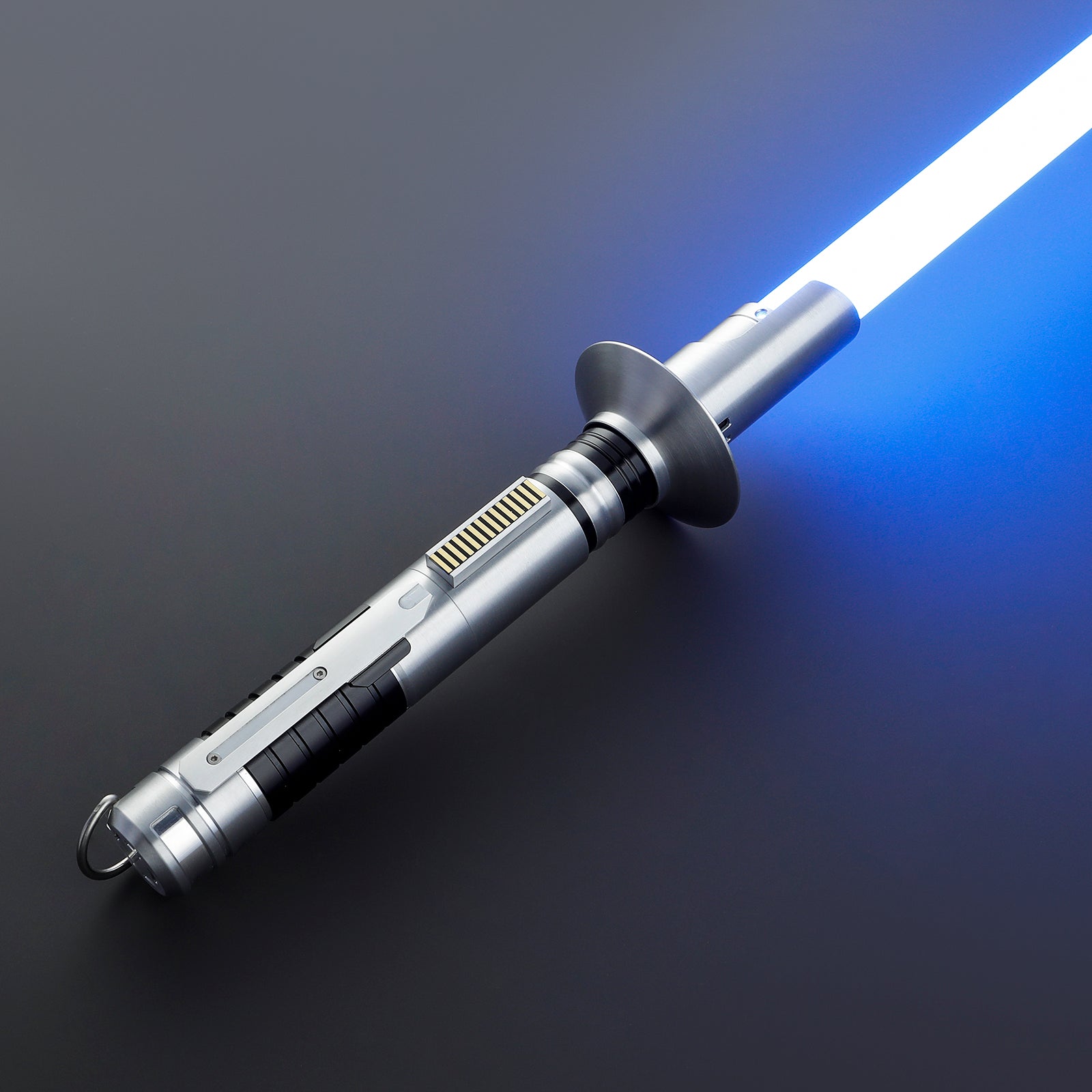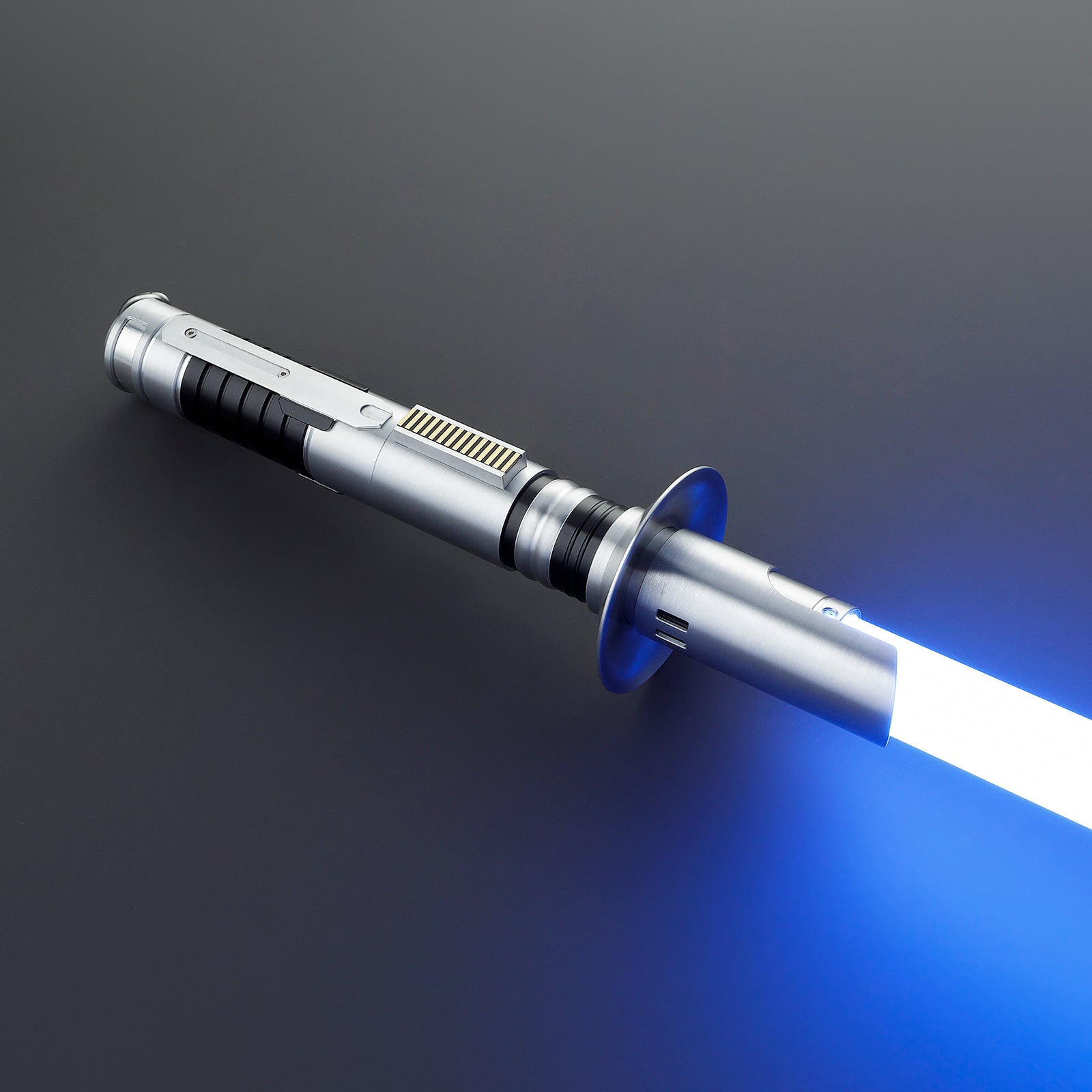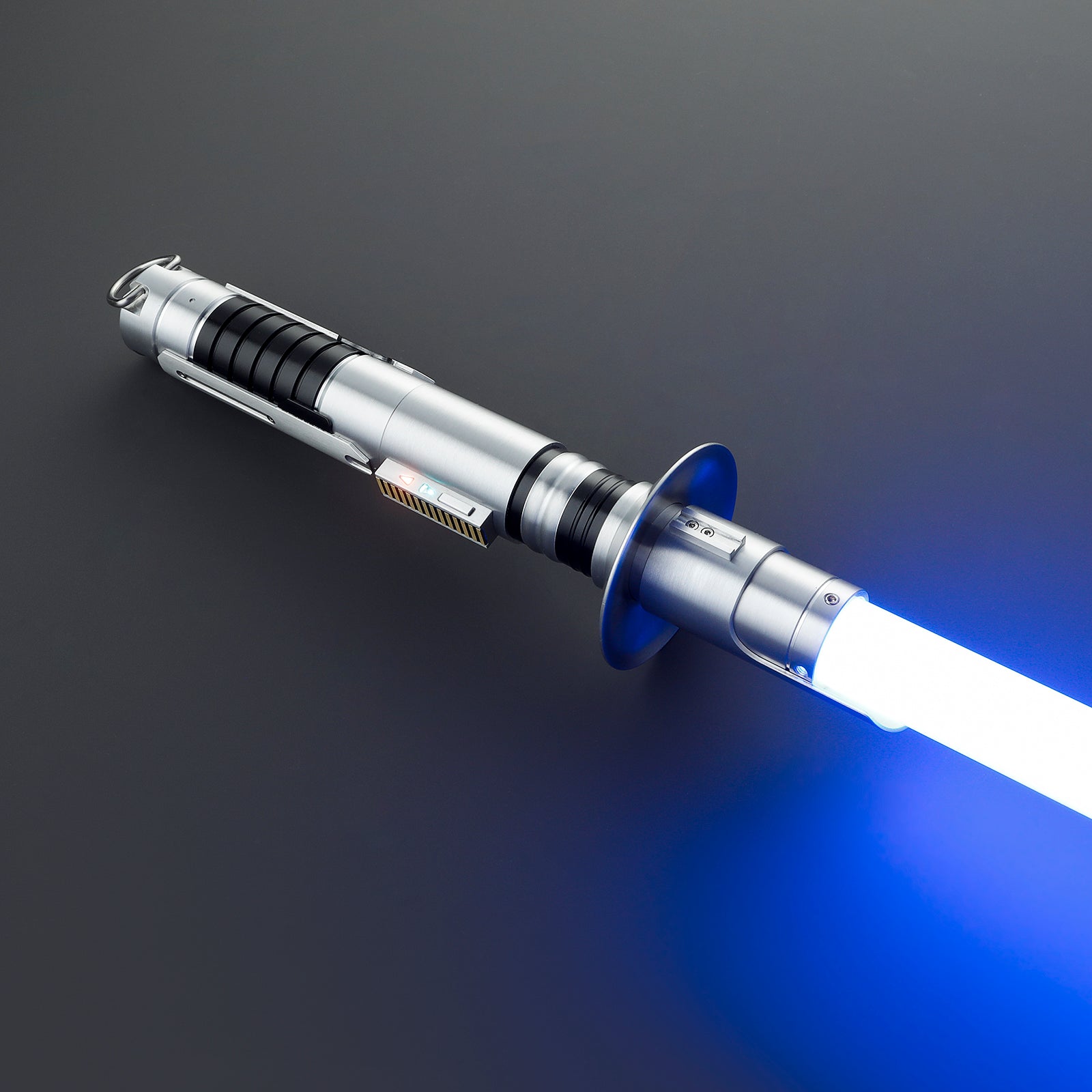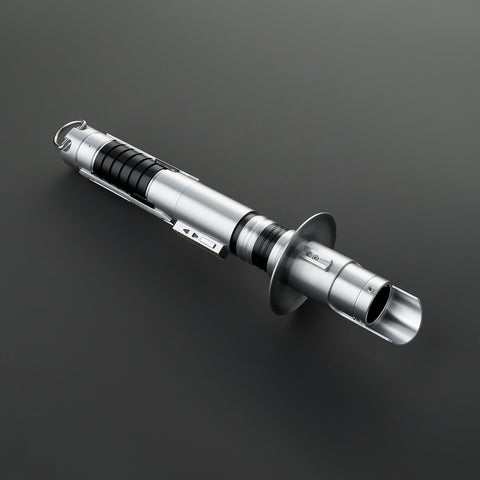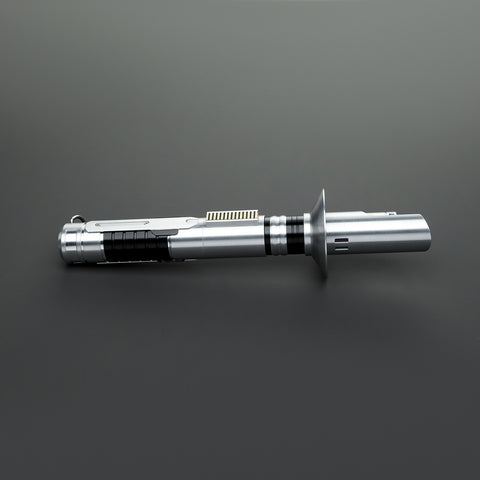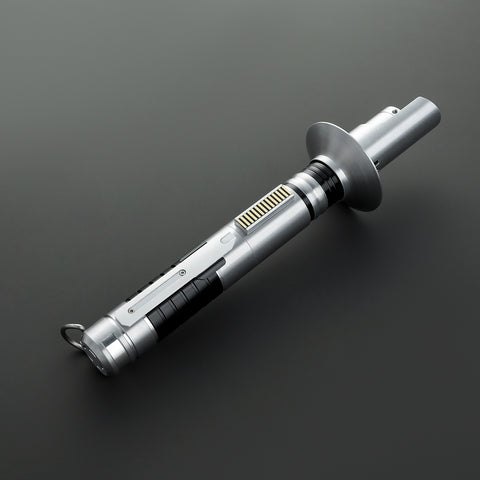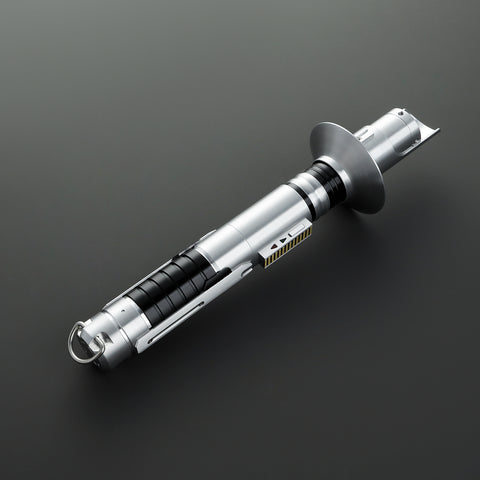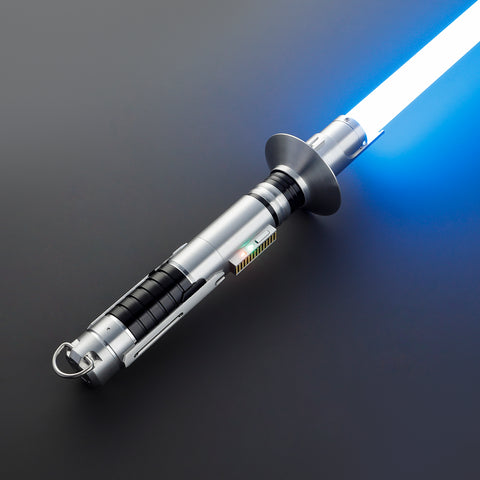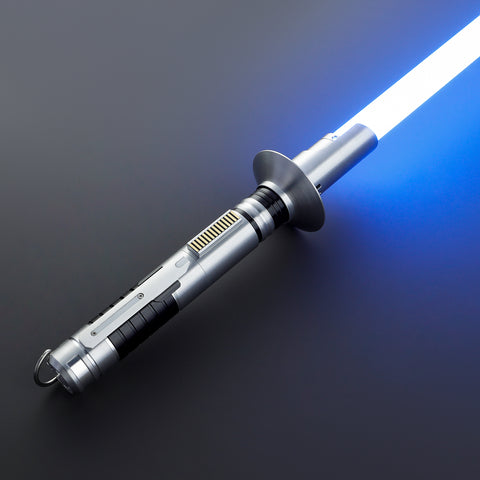 Bridger II (Spectral Phoenix)
Free Shipping
Free standard shipping on orders over $99
Introducing the Bridger II Saber, a luminous masterpiece inspired by the ingenuity and resilience of the iconic Ezra Bridger. Crafted with precision and a nod to the rich narrative of the Ahsoka series, this saber from Saber X stands as a testament to Ezra's growth and the unique journey that led to its creation.
Immerse yourself in the origins of the Spectral Phoenix Saber, a testament to Ezra's unwavering spirit and connection to the Force. As seen in the Ahsoka series, Ezra meticulously builds this saber with salvaged components, showcasing his resourcefulness and determination. The hilt, a harmonious blend of repurposed technology and Jedi craftsmanship, reflects the character's evolution and the challenges he faced in the galaxy.
Ignite the radiant blade with a simple press, and witness the Spectral Phoenix Saber come to life with a brilliance that mirrors Ezra's transformation and newfound strength. The saber's kyber crystal core, carefully selected and attuned by Ezra himself, ensures a stable and powerful blade, embodying the lessons learned during his time under the guidance of Kanan Jarrus and Ahsoka Tano.
As Ezra's story unfolds in the Ahsoka series, the Spectral Phoenix Saber offers a tangible connection to the character's growth. This saber is a customizable masterpiece, allowing you to tailor its features to your unique style, just as Ezra tailored his journey to embrace the light side of the Force.
Whether you're a dedicated fan of Ezra Bridger or a seeker of powerful lightsabers, the Spectral Phoenix Saber invites you to relive the saga of this Jedi Knight. Unleash the force within, and may the Spectral Phoenix be your trusted companion as you embark on your own epic adventures. May the saber be with you, guiding you through the galaxies and illuminating the path to your destiny.
BASE LIT RGBX:

12w LED's in the hilt
Smooth Swing
All Blade Colors
Polycarbonate Blade
Removable Blade
8 Pre-downloaded sound fonts
Flash on Clash
Blade Lock-up
Aircraft Aluminum Hilt
2-3w (4-5 ohm) speakers
CE Certified
100% Great for Dueling 
XENOPIXEL:

(Neopixel Blade) Neopixel 50w LEDs in the Blade, makes it look realistic with blade scrolling.
⁰Premium Smooth Swing
Infinite Blade Colors
16 Pre-Installed Sound Fonts, with the ability to customize and change them with included SD card!
Flash on Clash (Multiple contact points)
Blaster effects (blaster specific fonts also)
Blade Lock-up
Musical Themes
Aircraft Aluminum Hilt
2-3w (4-5 ohm) speakers
CE Certified
Gesture Controls
PROFFIE NEOPIXEL:

(Neopixel Blade) Neopixel 50w LEDs in the Blade, makes it look realistic with blade scrolling.
Premium Smooth Swing
Infinite Blade Colors with the ability to install as many custom colors as you like.
A Crazy amount of Pre-Installed Sound Fonts, with the highest ability to customize and change them with included SD card!
Ability to Completely Customize Blade styles
Flash on Clash (Multiple Contact Points -Customizable)
Blaster effects (blaster specific fonts also)
Blade Lock-up
Musical Themes
Aircraft Aluminum Hilt
2-3w (4-5 ohm) speakers
CE certified
Tons of Gesture Controls
Higher Quality Sound Board
Technical Specifications:
Handle material: T6 Aircraft Aluminum
Handle length: 10.6" (27cm)
Blade material: Polycarbonate (PC)
Blade length: 32.3" (82 cm)
Total length: 42.9" (109 cm)
Charging type: USB fast charging
Charging time: 2-4 hours
Light type: 12Watt -Baselit/50 Watt - Xenopixel/Neopixel Proffie
Battery type: Rechargeable (18650 5V, 1A Battery 3000mAH/3600mAh) 
Coupler:
Not Compatible 
Belt Attachment:
D-ring (included)
What's In The Box:

1* Hilt
1* Blade
1* USB charging cord
1* Tool bags and Screws
1* Instruction manual