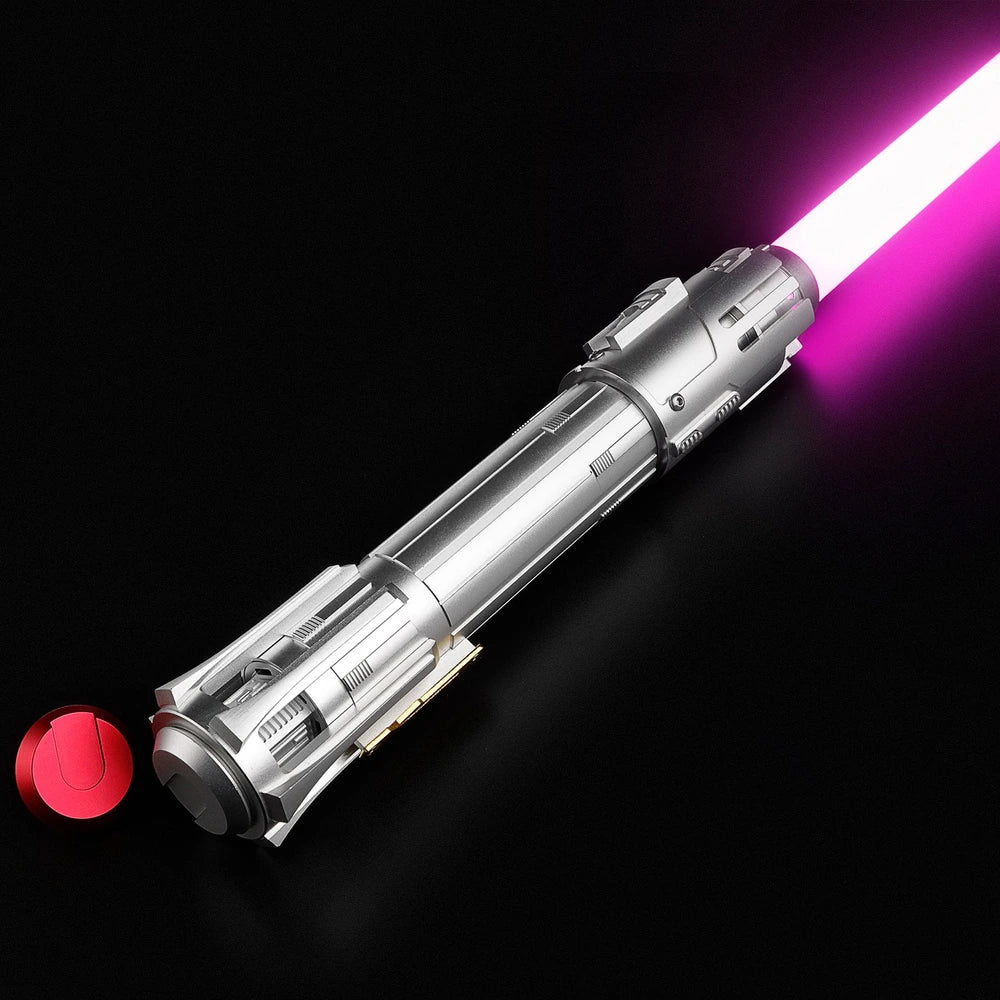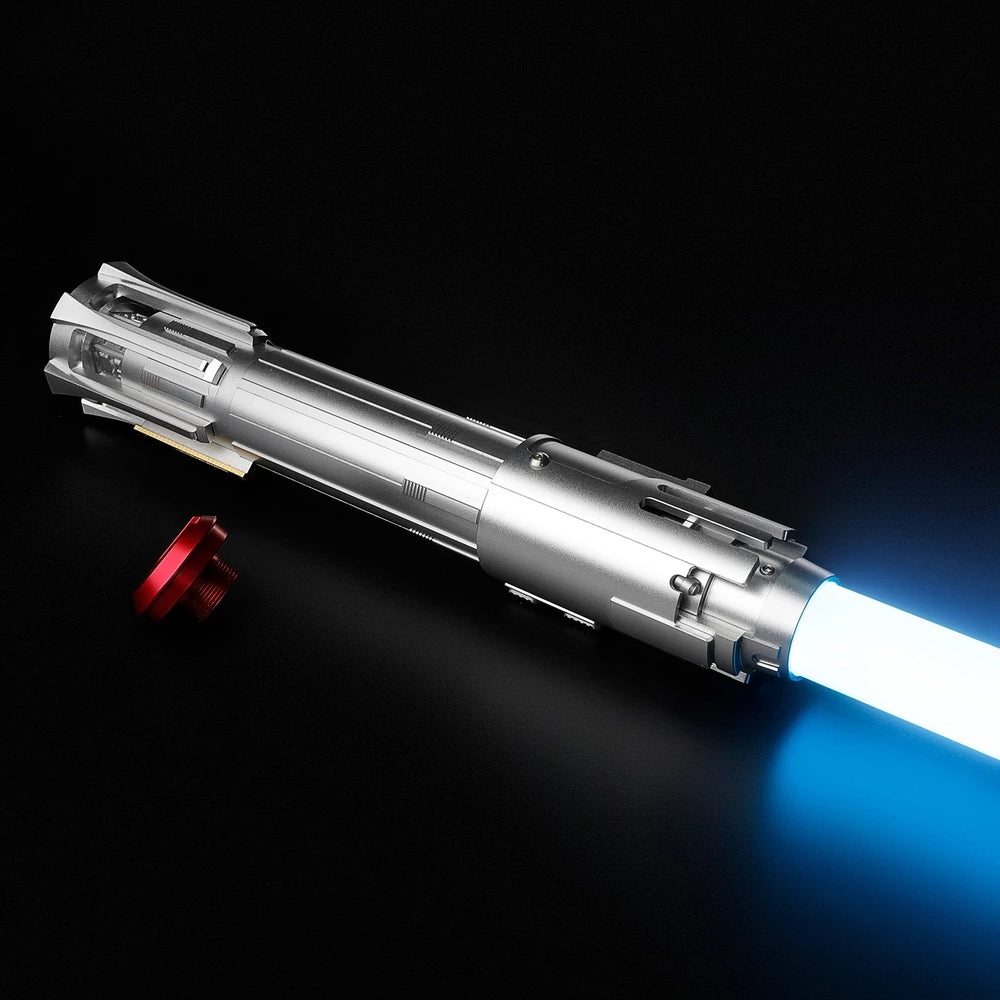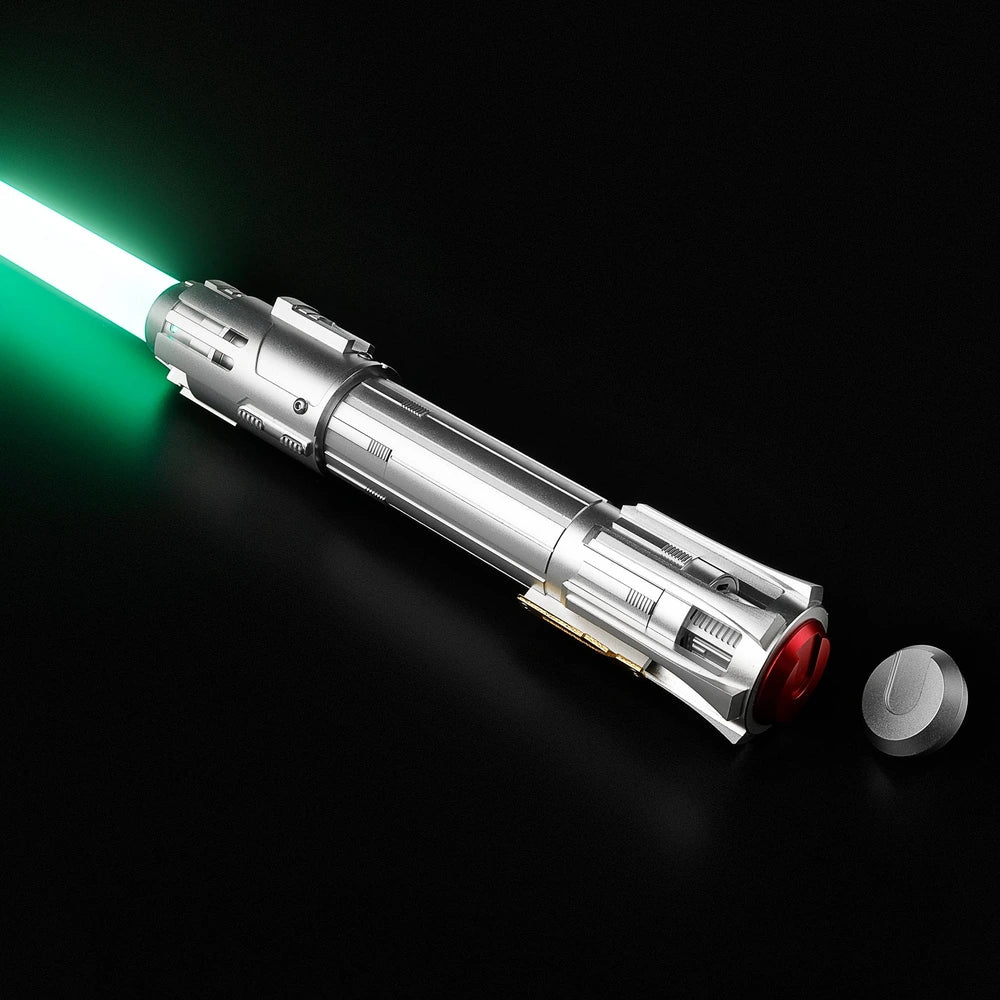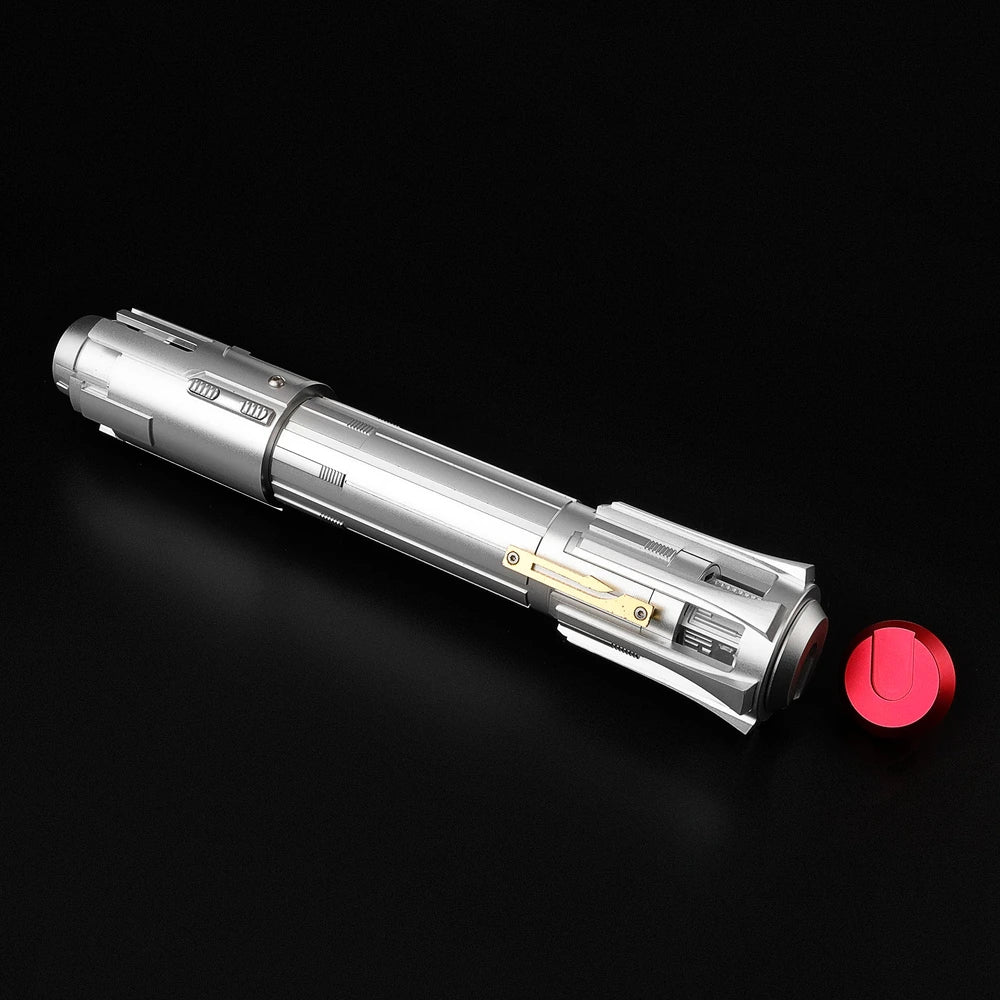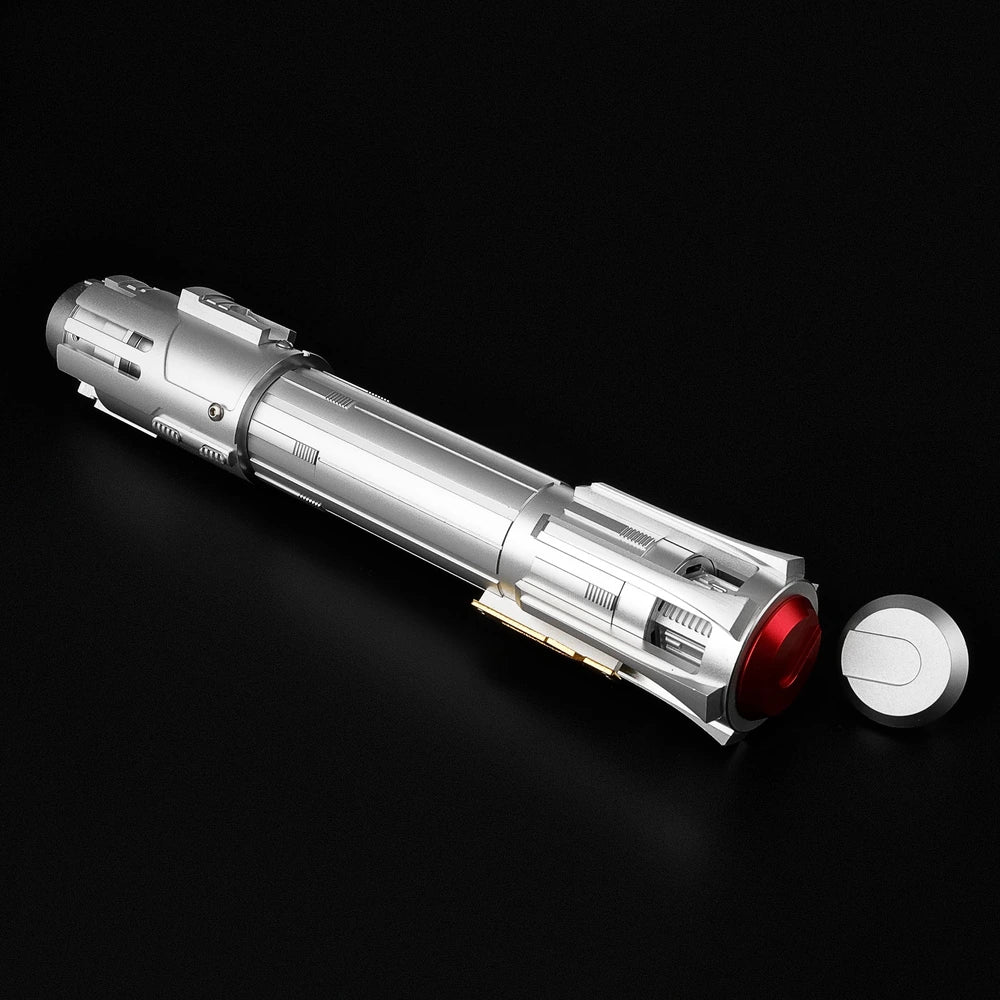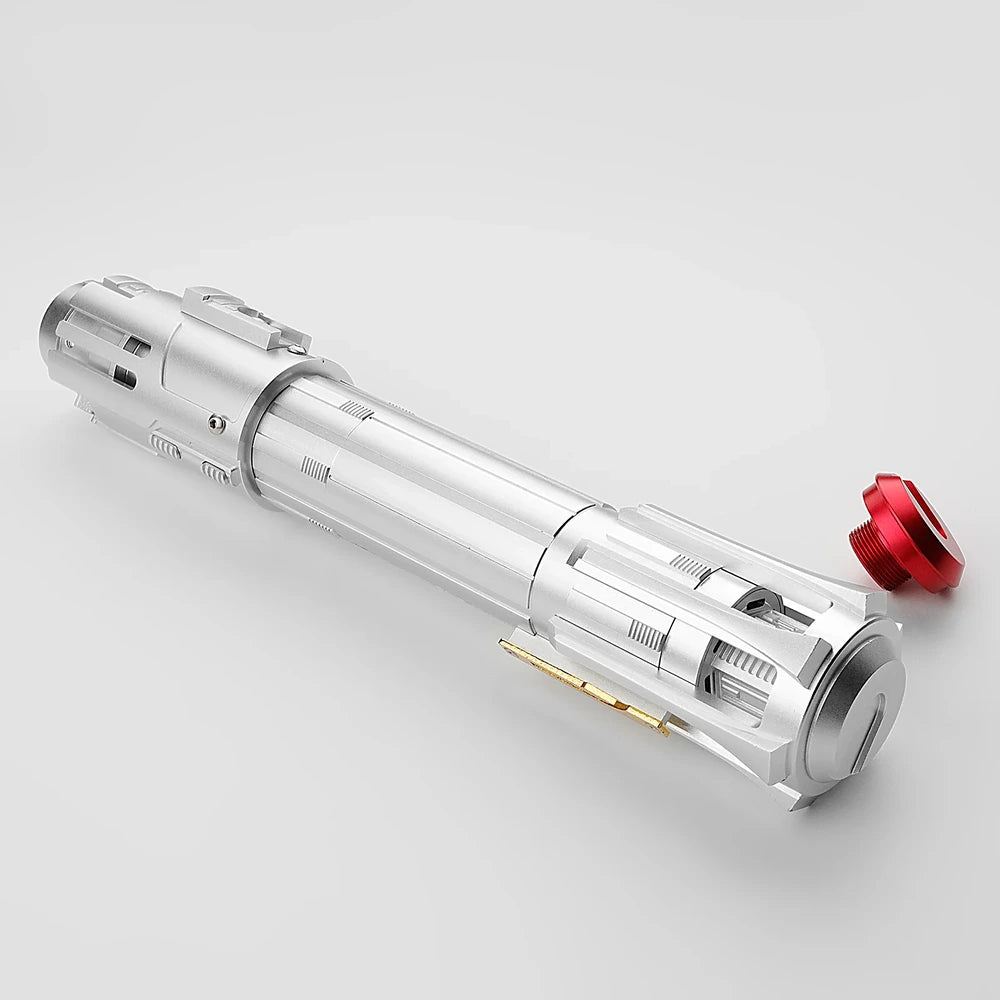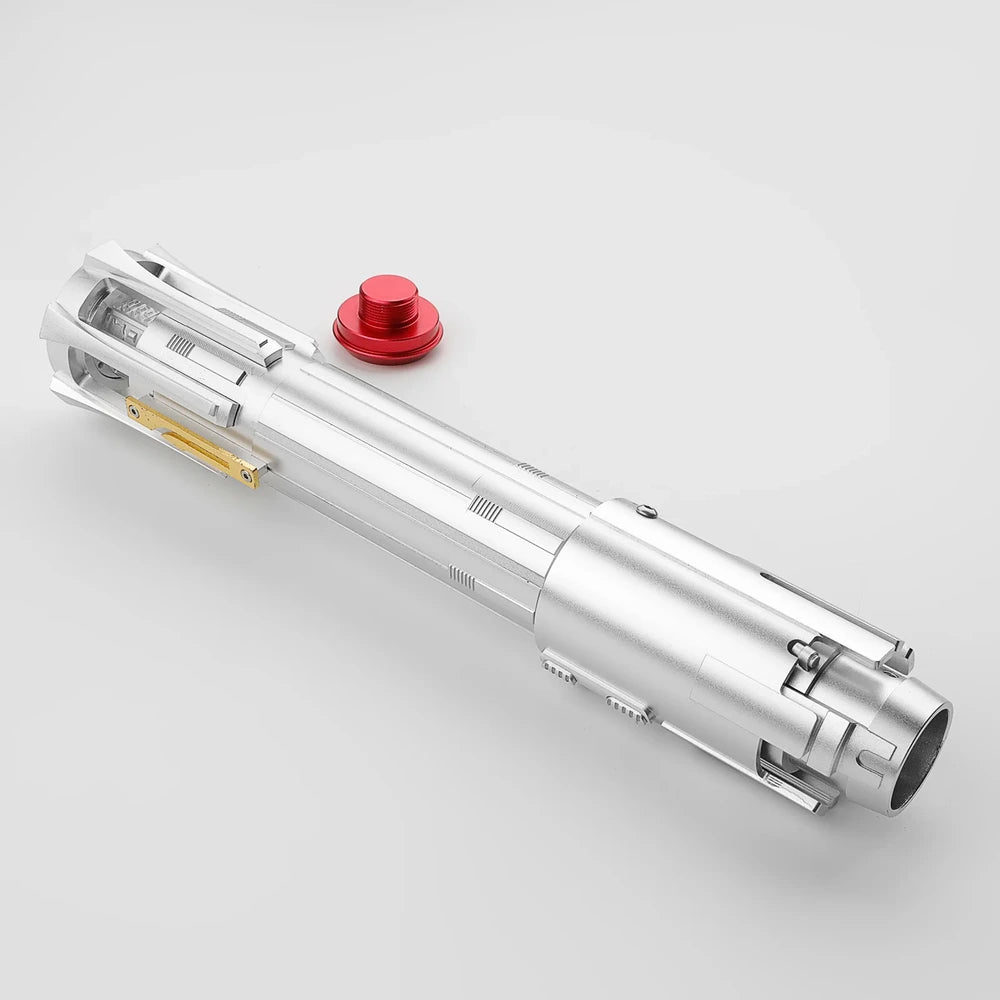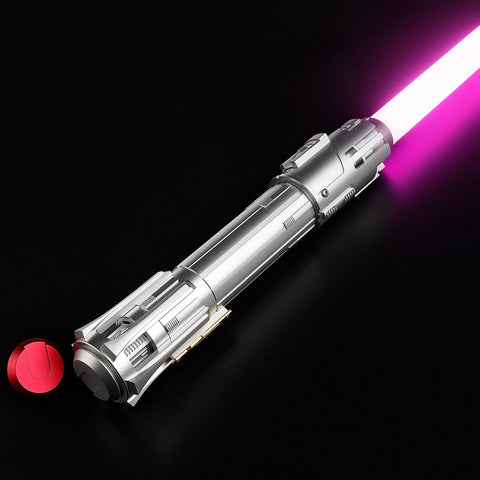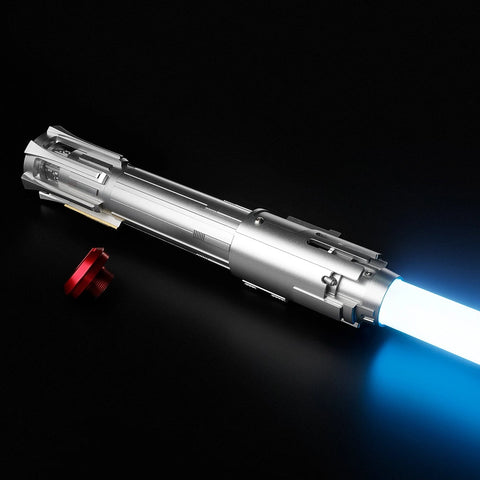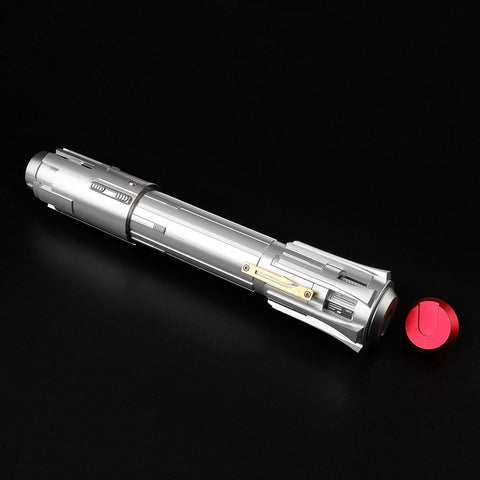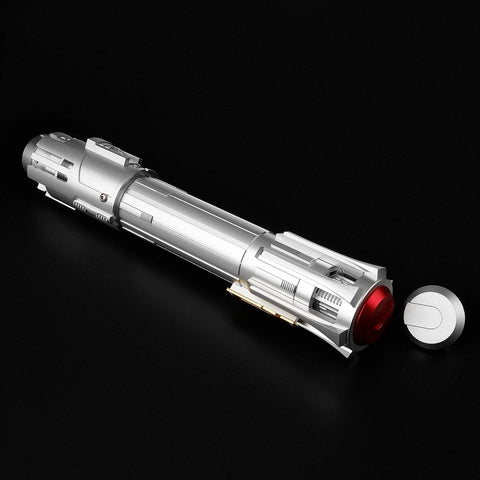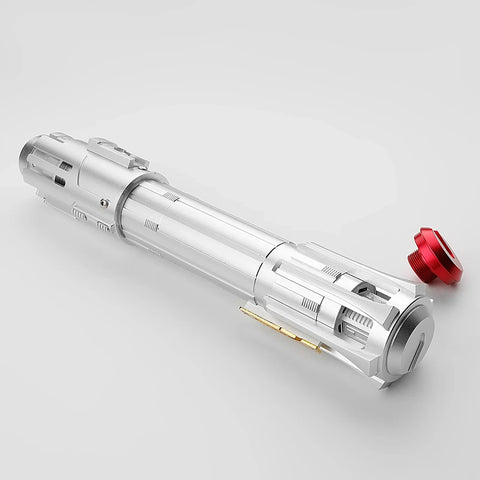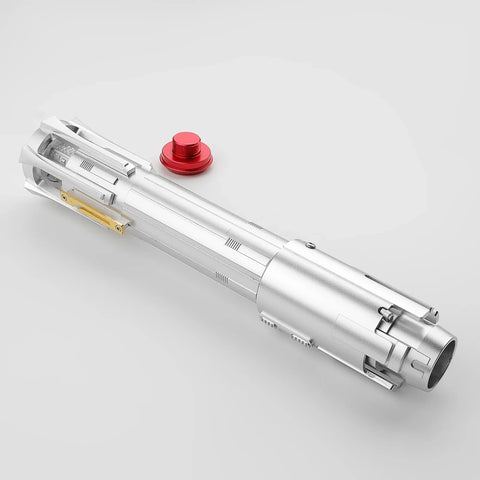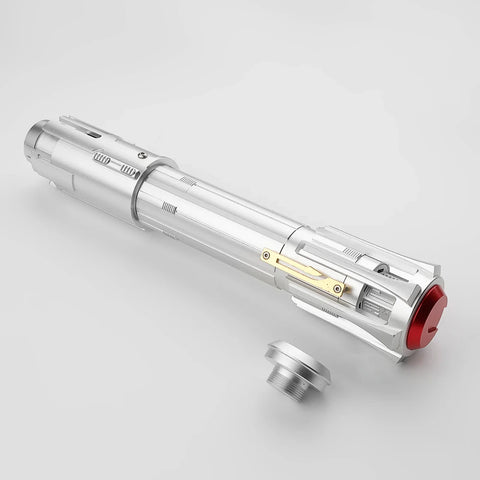 Free Shipping
Free standard shipping on orders over $99
Ben Solo's Lightsaber
A stunning saber fit for cosplay, learning saber moves like a true Jedi, or simply for display, this Smoothswing saber with Neopixel blade install is perfect for the enthusiast and collectors alike.

Solid aluminum constructed hilt with Neopixel blades makes this saber durable enough to battle with friends, making your fan fiction movies much more realistic to shoot and a dream to watch, or live out your Jedi fantasies by wielding this powerful movie prop!

Smooth swing allows all your movements to be captured in real time, with precise 1:1 changes in sound, as if you're actually swinging a real lightsaber! From the satisfying hum of idle to the clashes and loud hums of swinging the saber in battle, even deflecting laser bolts back at your enemies, this technology is a game changer, and in my opinion is worth the cost alone.
BASE LIT RGBX:

12w LED's in the hilt
Smooth Swing
All Blade Colors
Polycarbonate Blade
Removable Blade
8 Pre-downloaded sound fonts
Flash on Clash
Blade Lock-up
Aircraft Aluminum Hilt
2-3w (4-5 ohm) speakers
CE Certified
100% Great for Dueling
XENOPIXEL:


(Neopixel Blade) Neopixel 50w LEDs in the Blade, makes it look realistic with blade scrolling.
Premium Smooth Swing
Infinite Blade Colors
16 Pre-Installed Sound Fonts, with the ability to customize and change them with included SD card!
Flash on Clash (Multiple contact points)
Blaster effects (blaster specific fonts also)
Blade Lock-up
Musical Themes
Aircraft Aluminum Hilt
2-3w (4-5 ohm) speakers
CE Certified
Gesture Controls
PROFFIE NEOPIXEL:


(Neopixel Blade) Neopixel 50w LEDs in the Blade, makes it look realistic with blade scrolling.
Premium Smooth Swing
Infinite Blade Colors with the ability to install as many custom colors as you like.
A Crazy amount of Pre-Installed Sound Fonts, with the highest ability to customize and change them with included SD card!
Ability to Completely Customize Blade styles
Flash on Clash (Multiple Contact Points -Customizable)
Blaster effects (blaster specific fonts also)
Blade Lock-up
Musical Themes
Aircraft Aluminum Hilt
2-3w (4-5 ohm) speakers
CE certified
Tons of Gesture Controls
Higher Quality Sound Board
Technical Specifications:
Handle material: T6 Aircraft Aluminum
Handle length: 10.6" (27cm)                                                                                                Blade material: Polycarbonate (PC)
Blade length: 32.3" (82 cm)
Total length: 42.9" (109 cm)
Charging type: USB fast charging
Charging time: 2-4 hours                                                                                                      Light type: 12Watt -Baselit/50 Watt - Xenopixel/Neopixel Proffie
Battery type: Rechargeable (18650 5V, 1A Battery 3000mAH/3600mAh)
Coupler:
Not Compatible
What's In The Box:

1* Hilt
1* Blade
1* USB charging cord
1* Tool bags and Screws
1* Instruction manual
1* Blade Plug