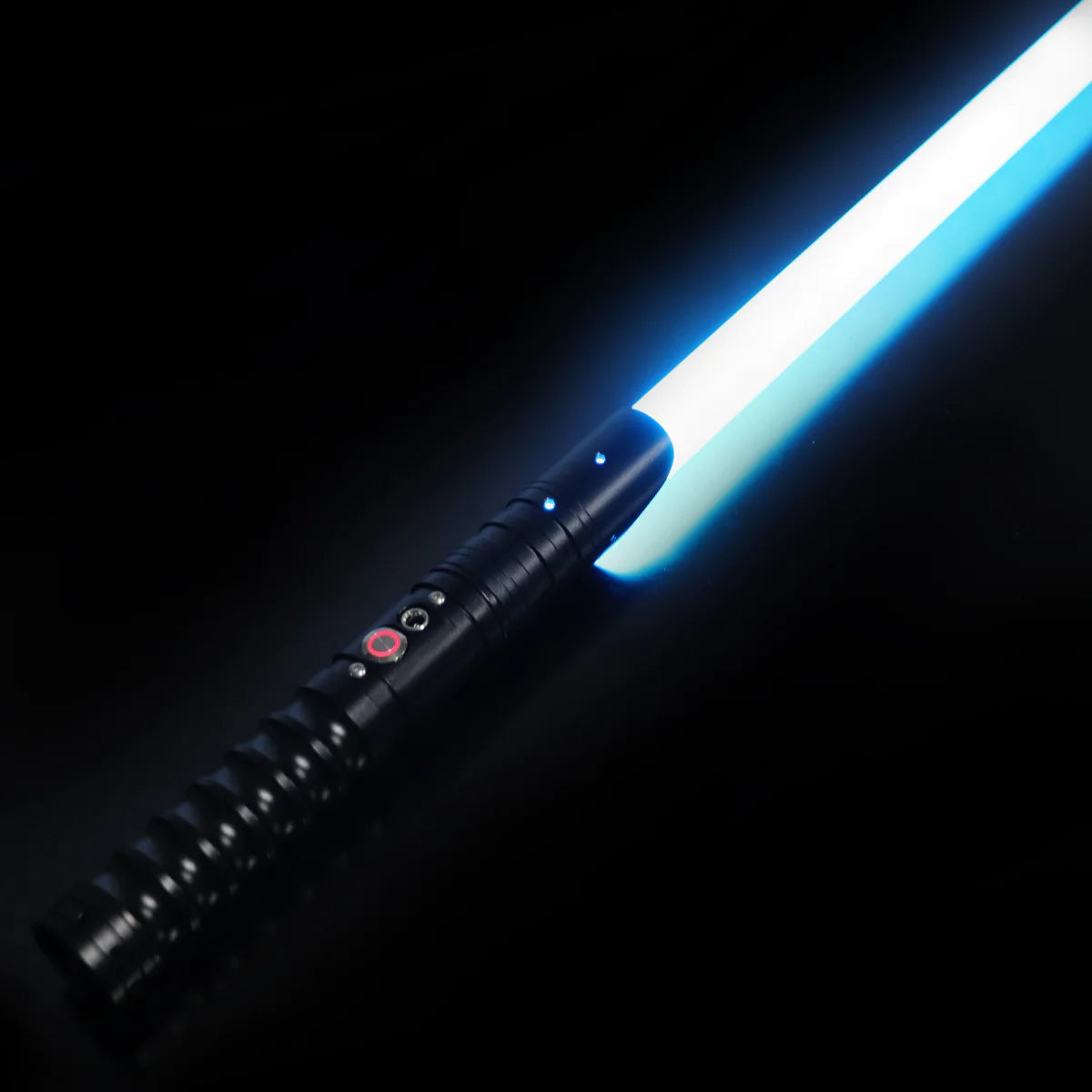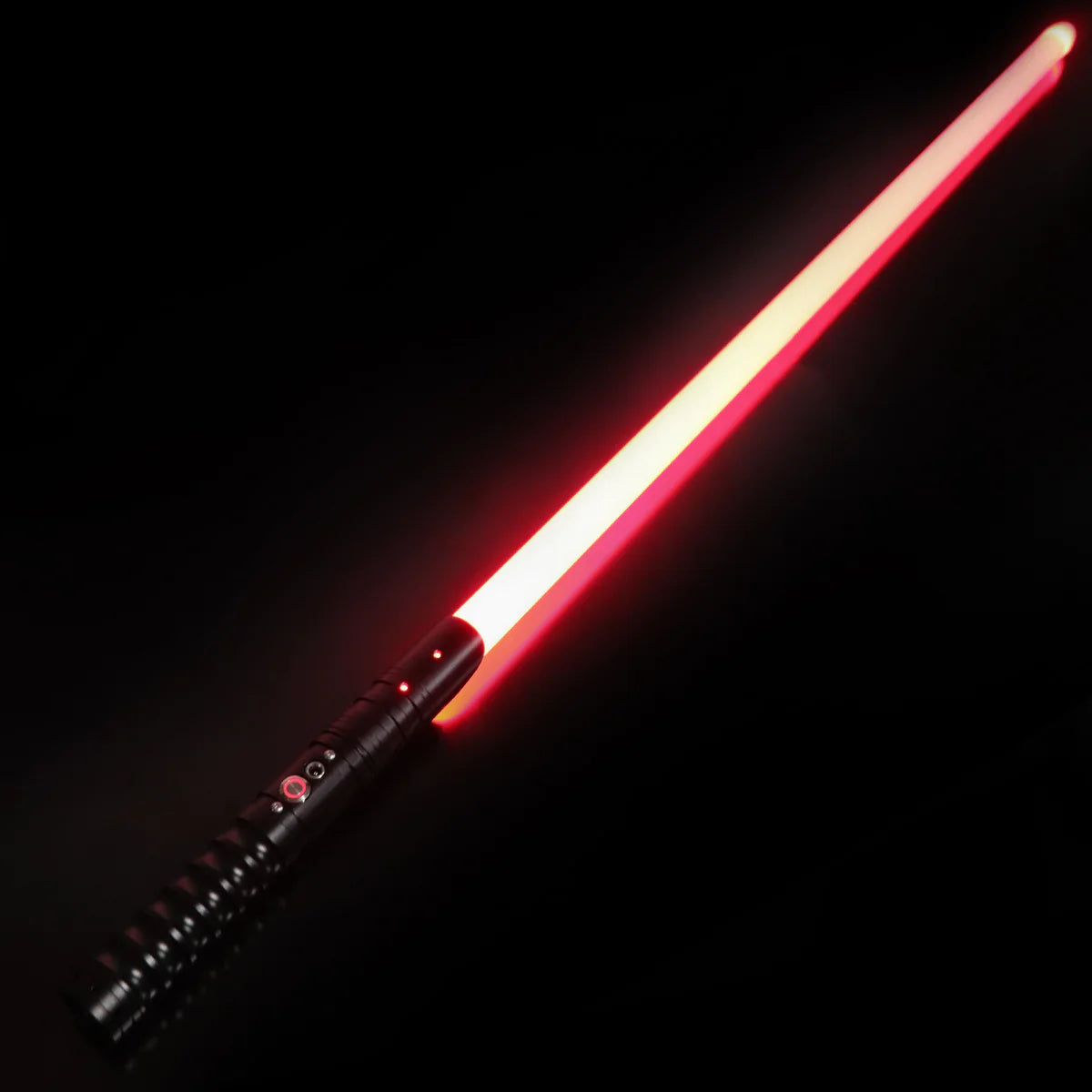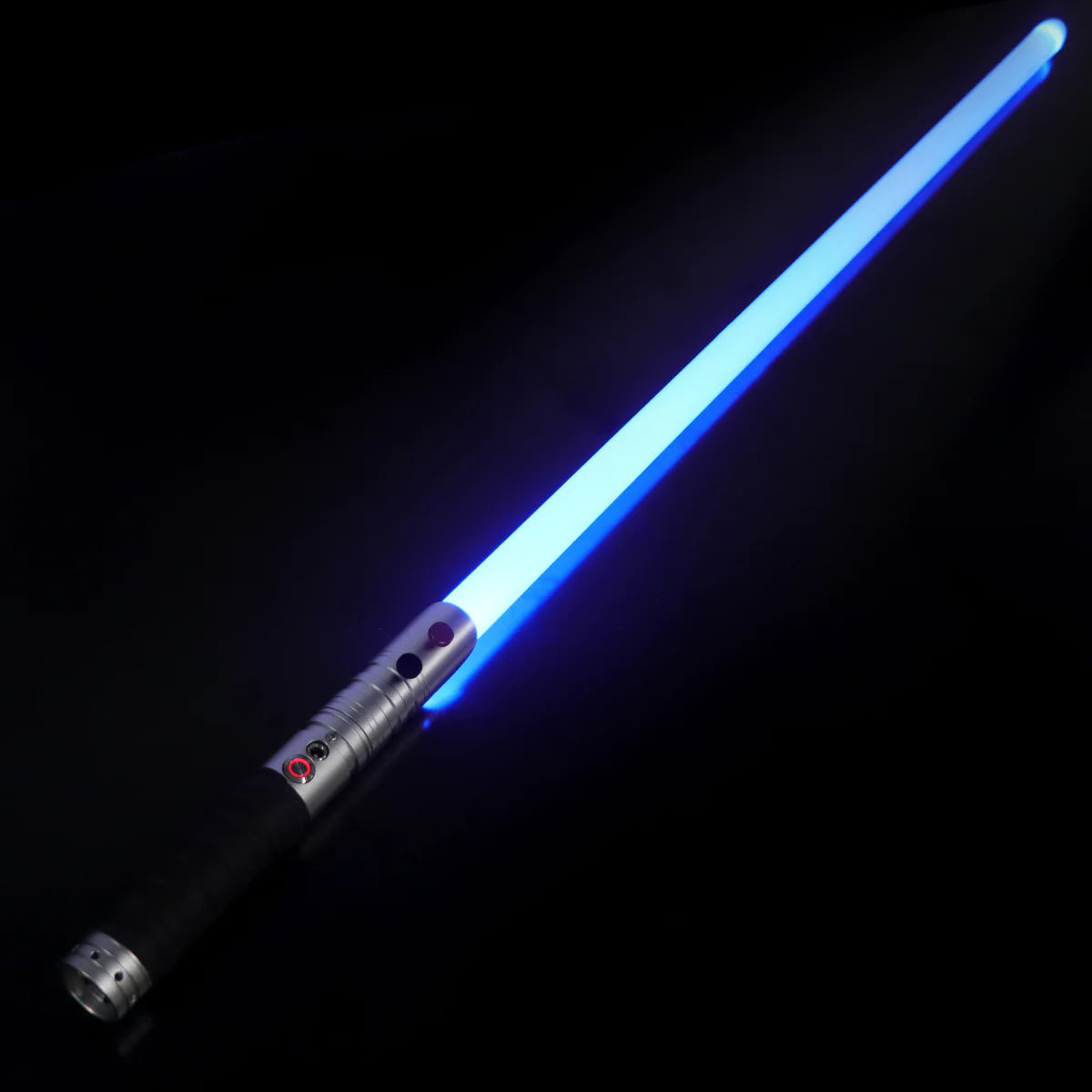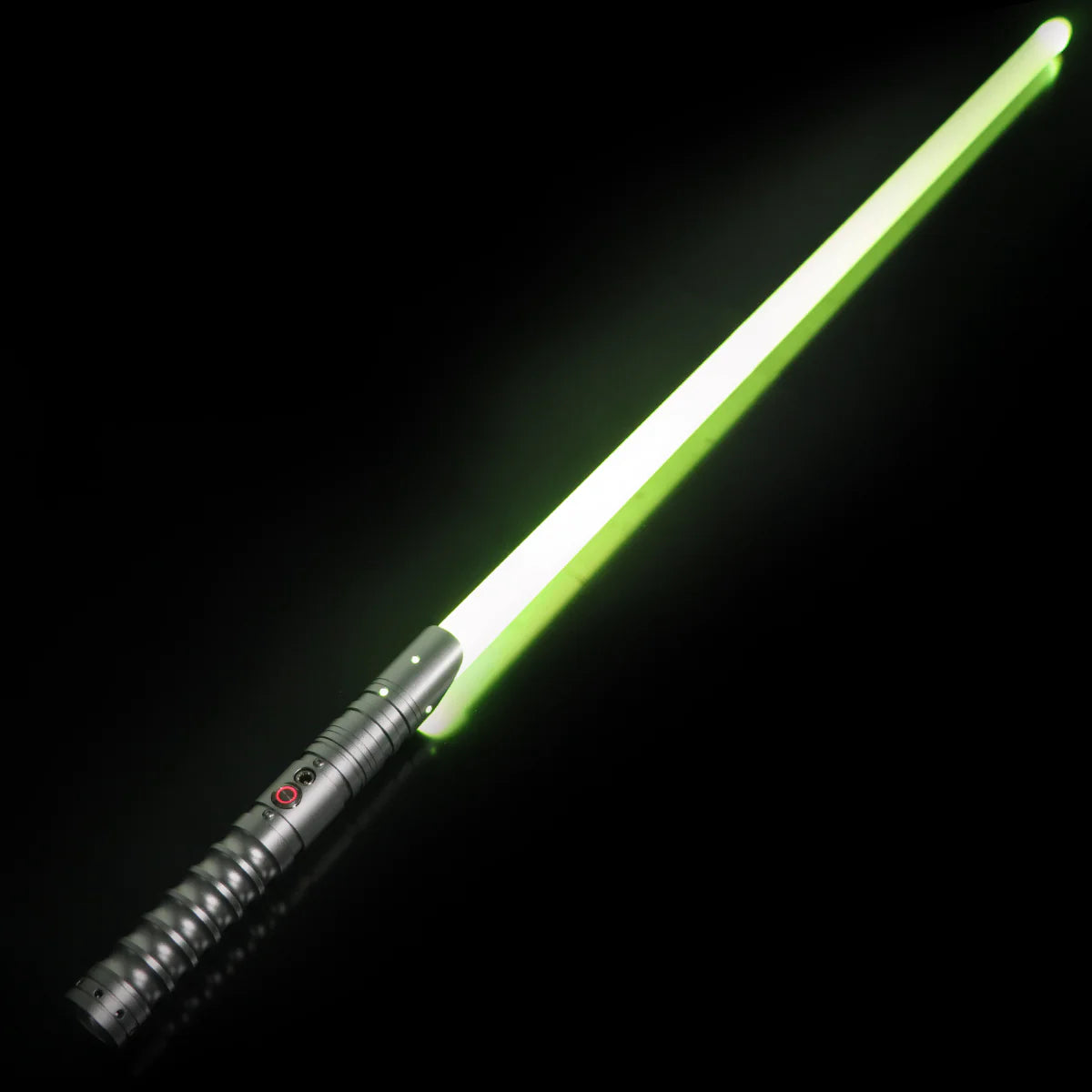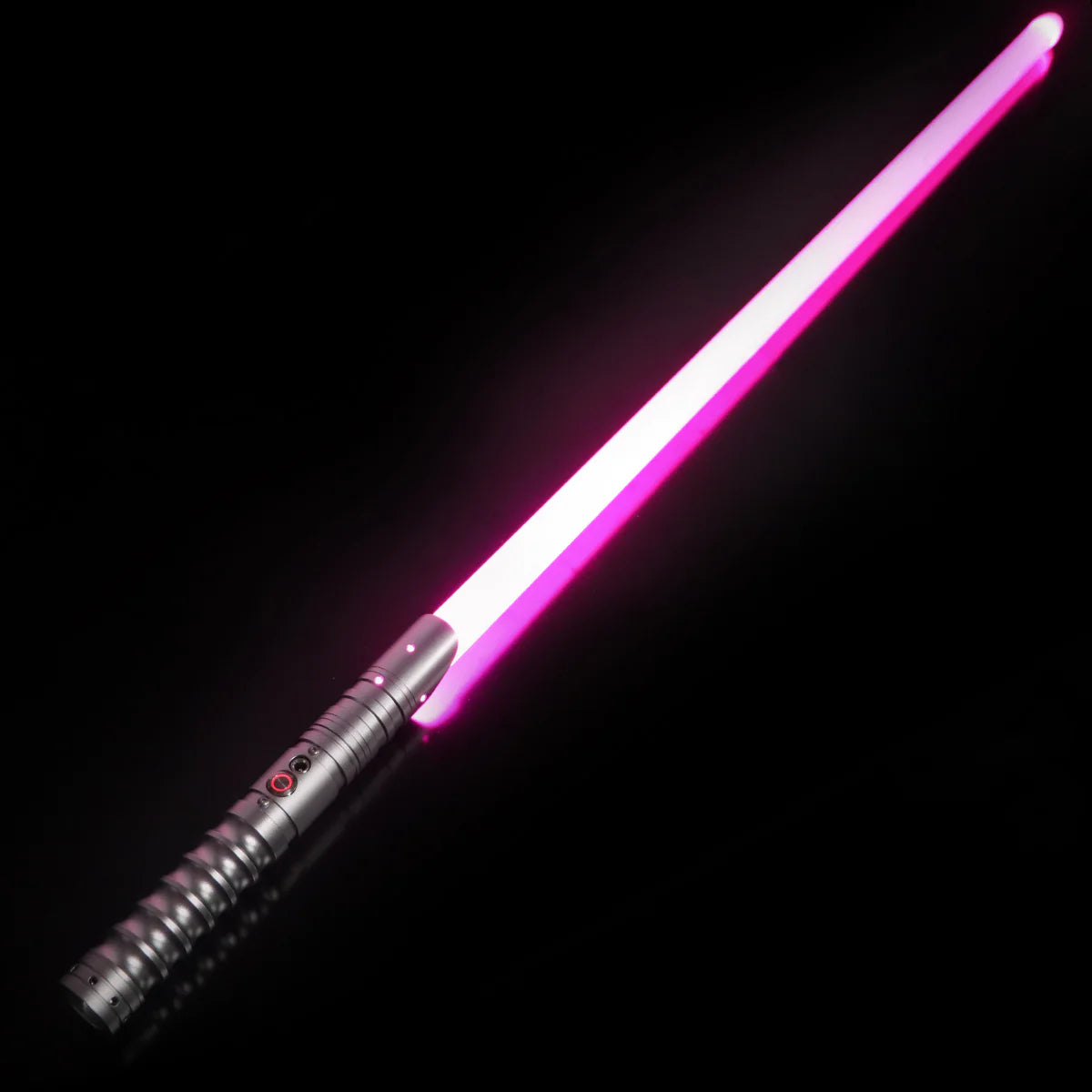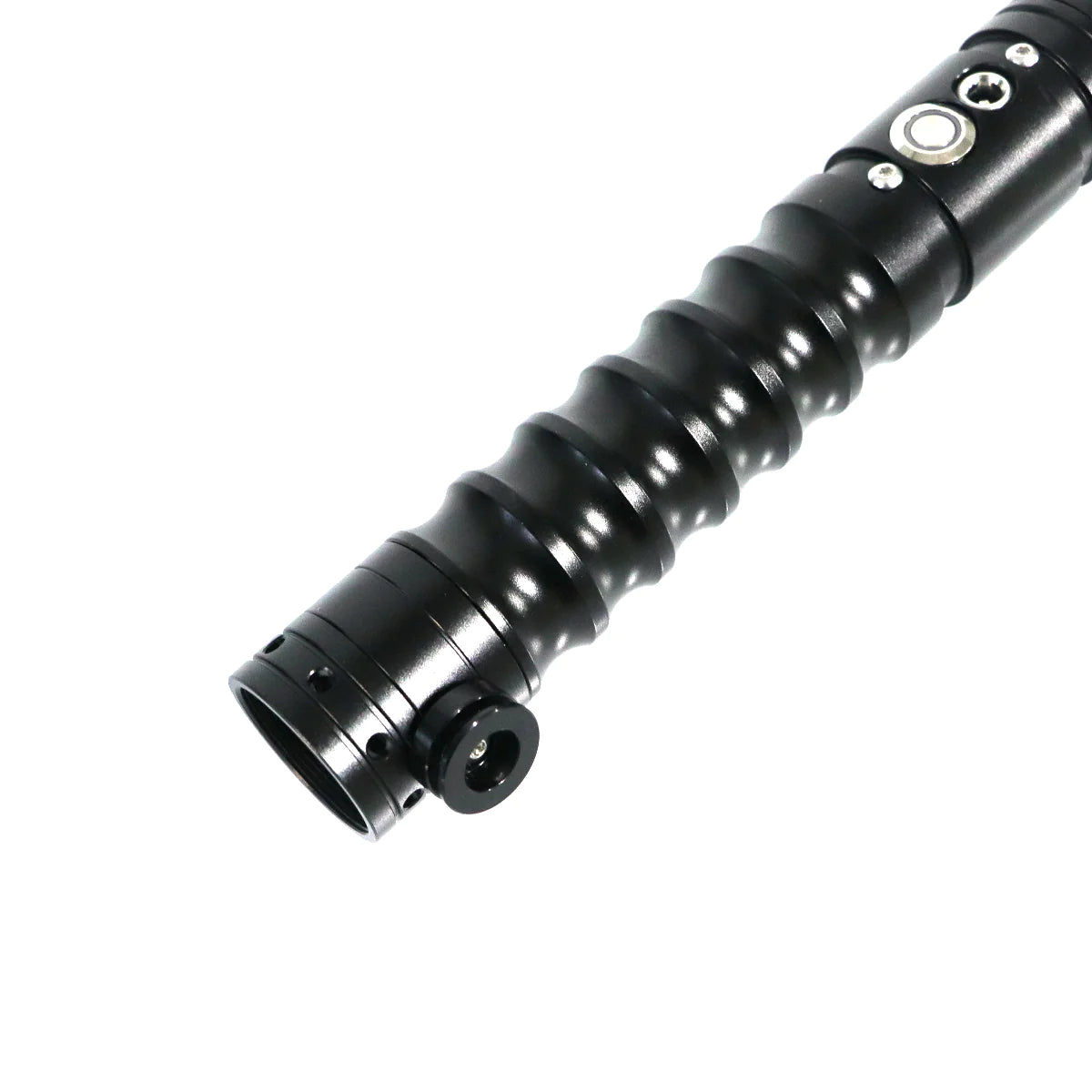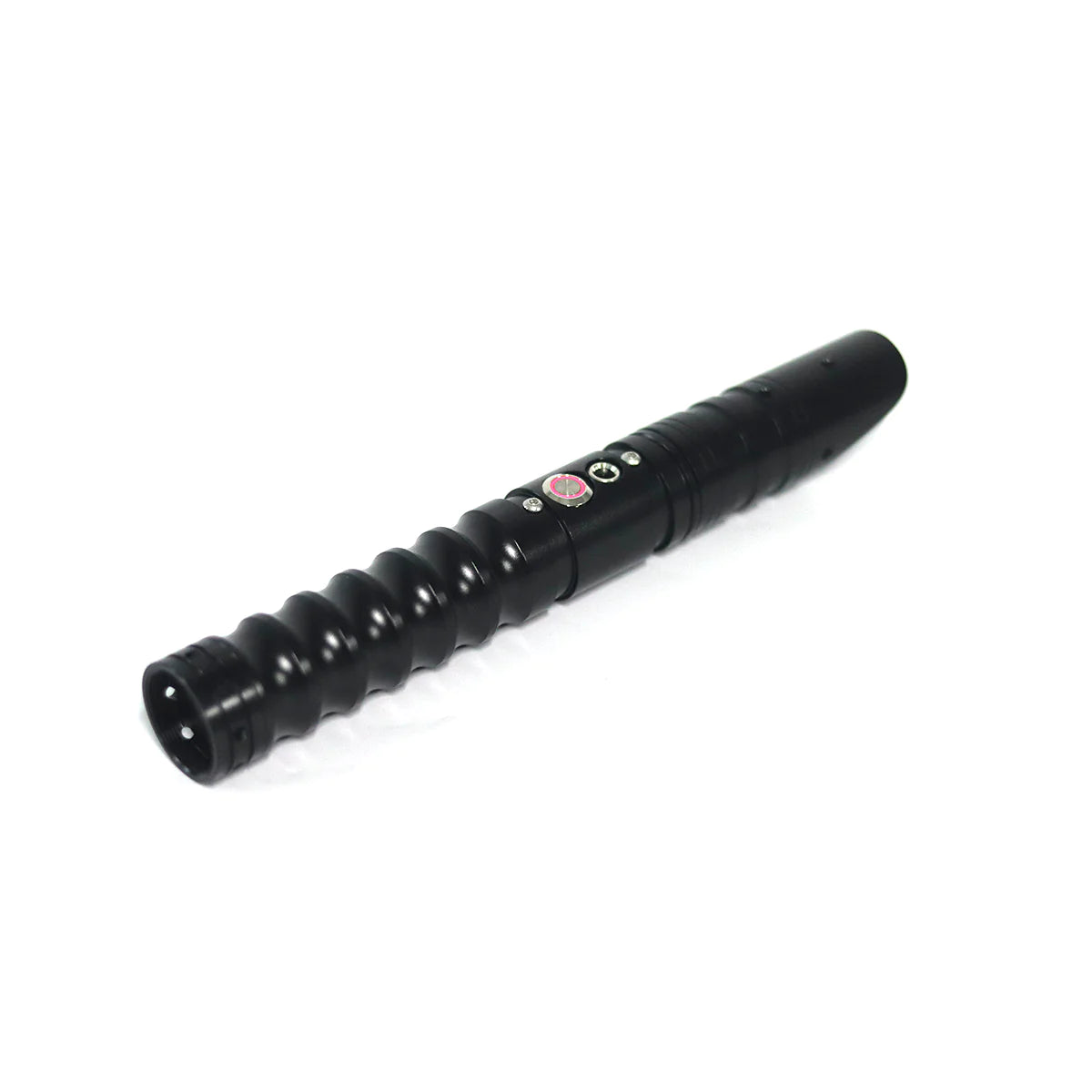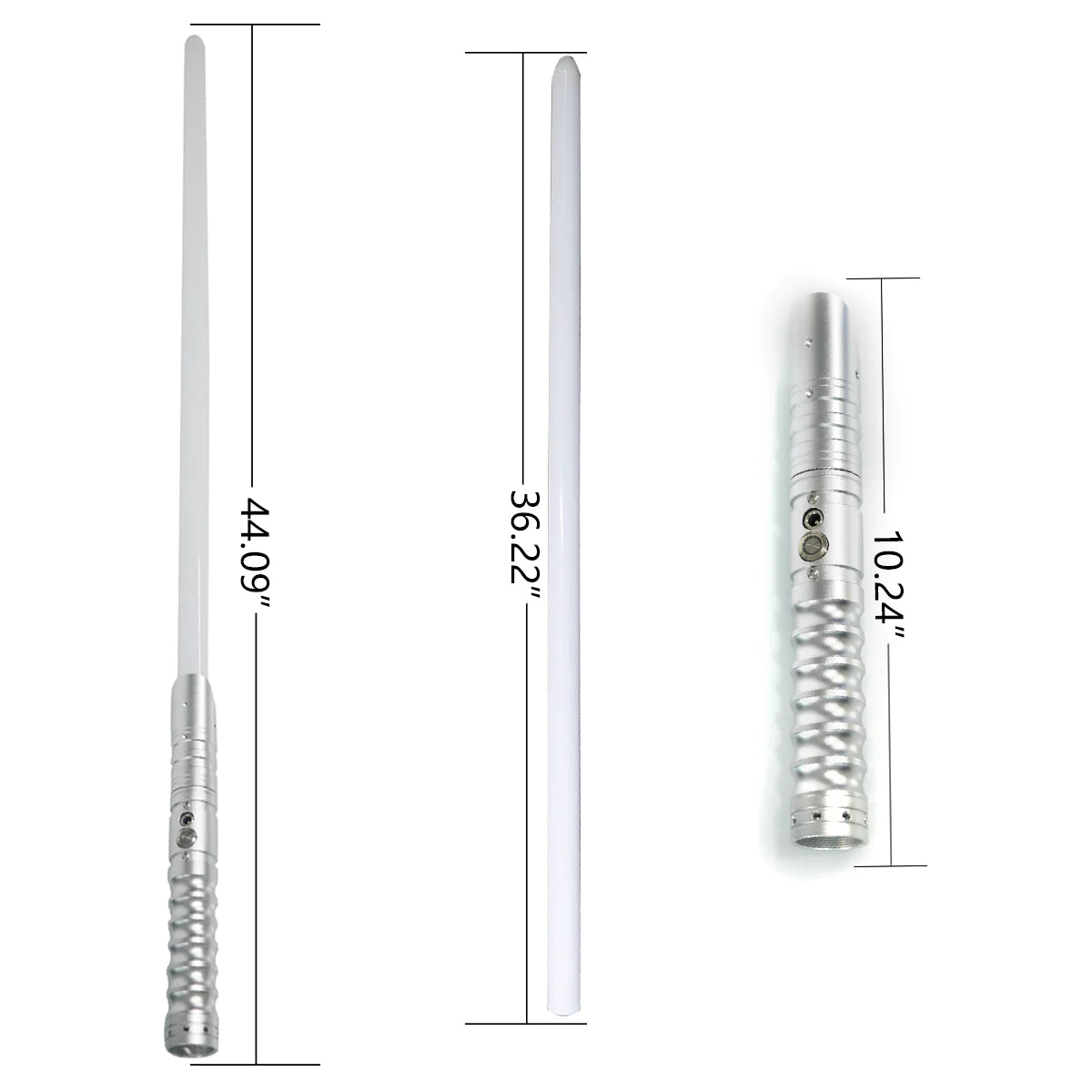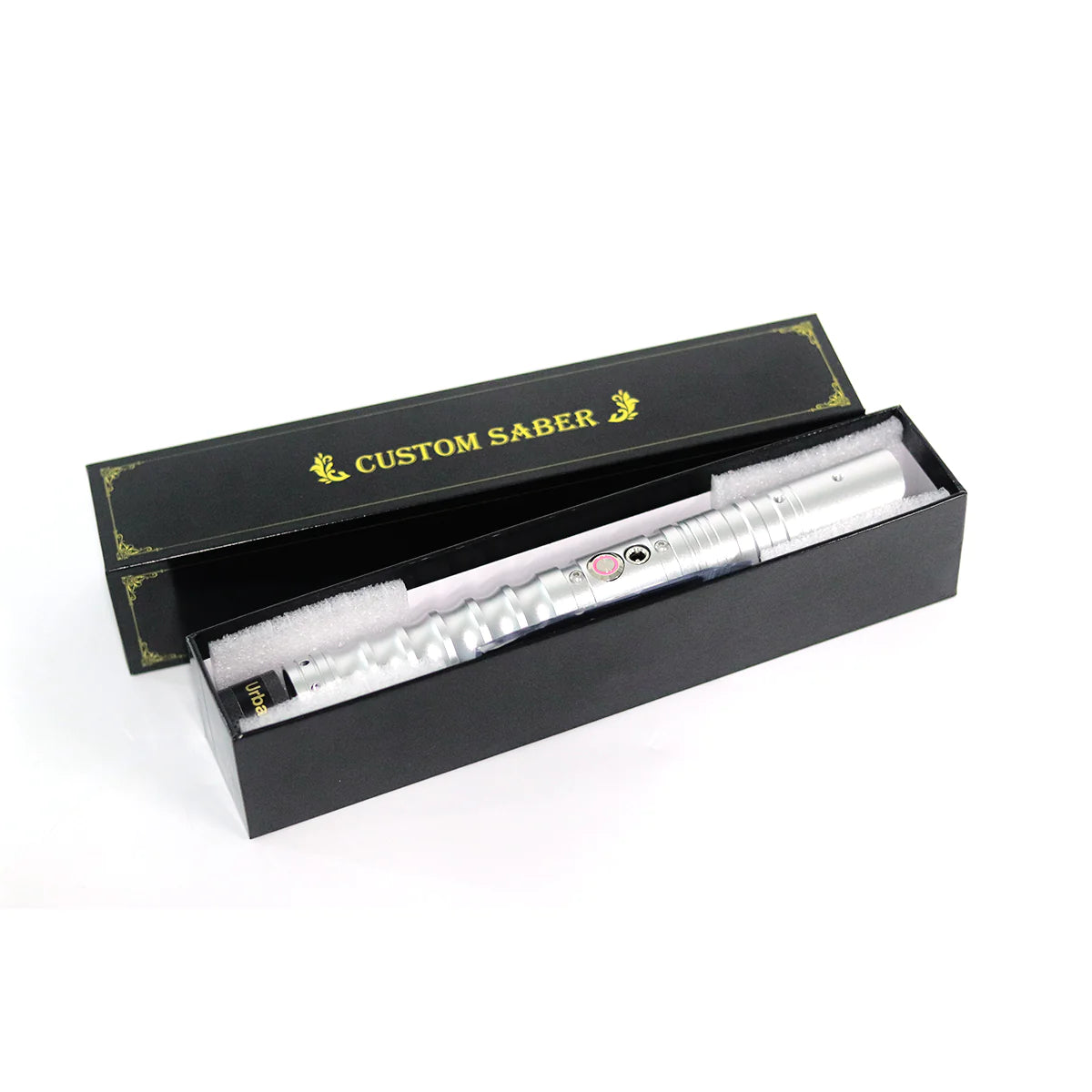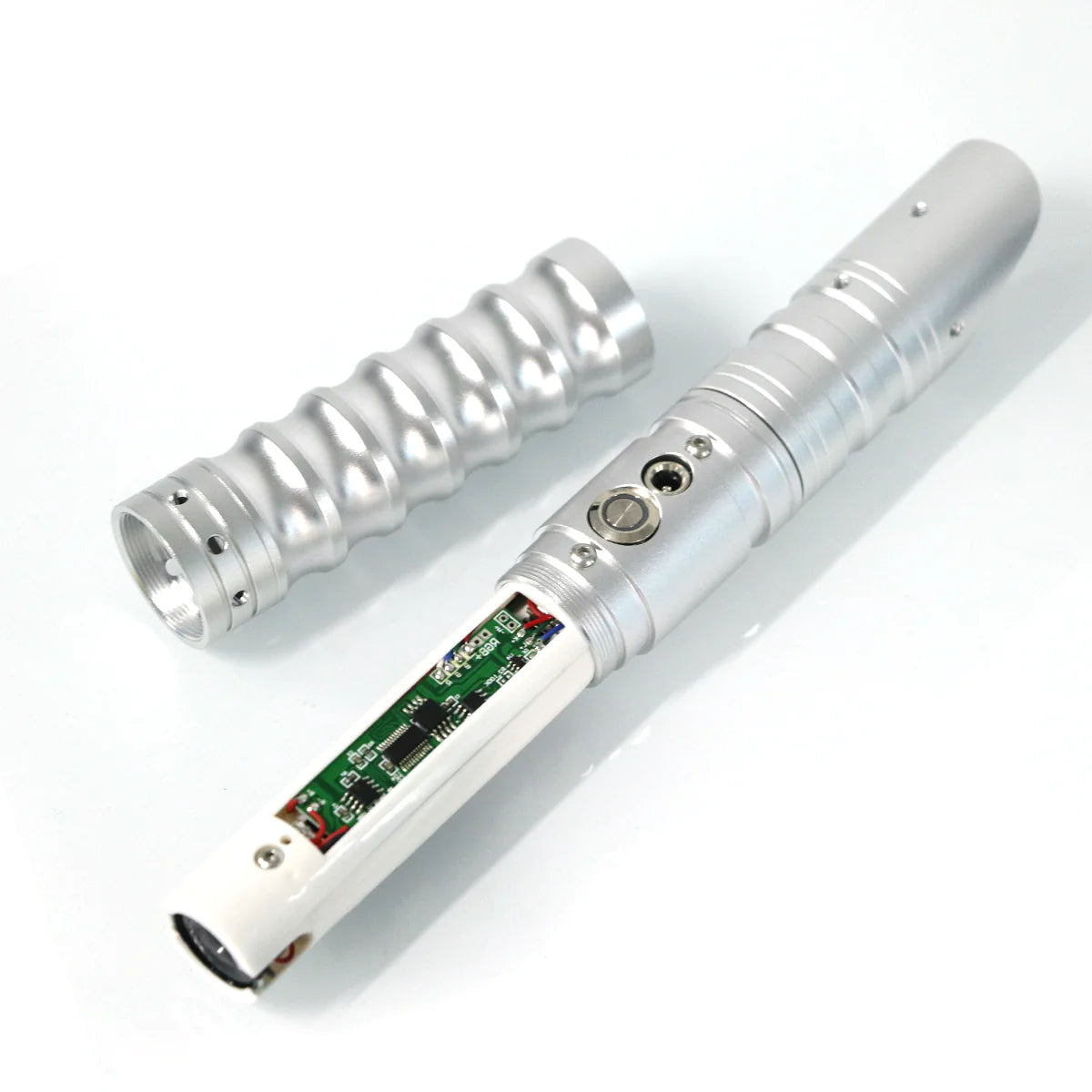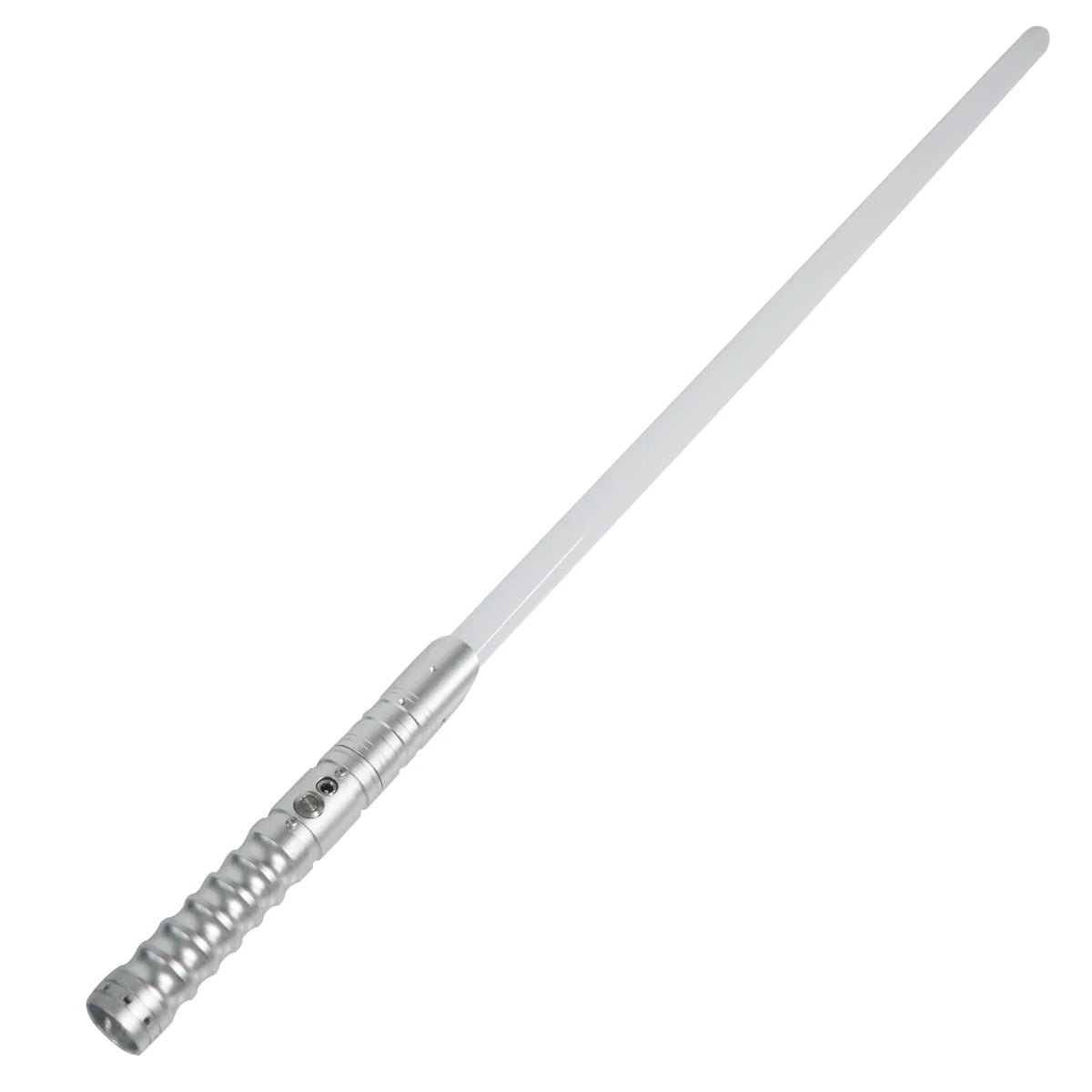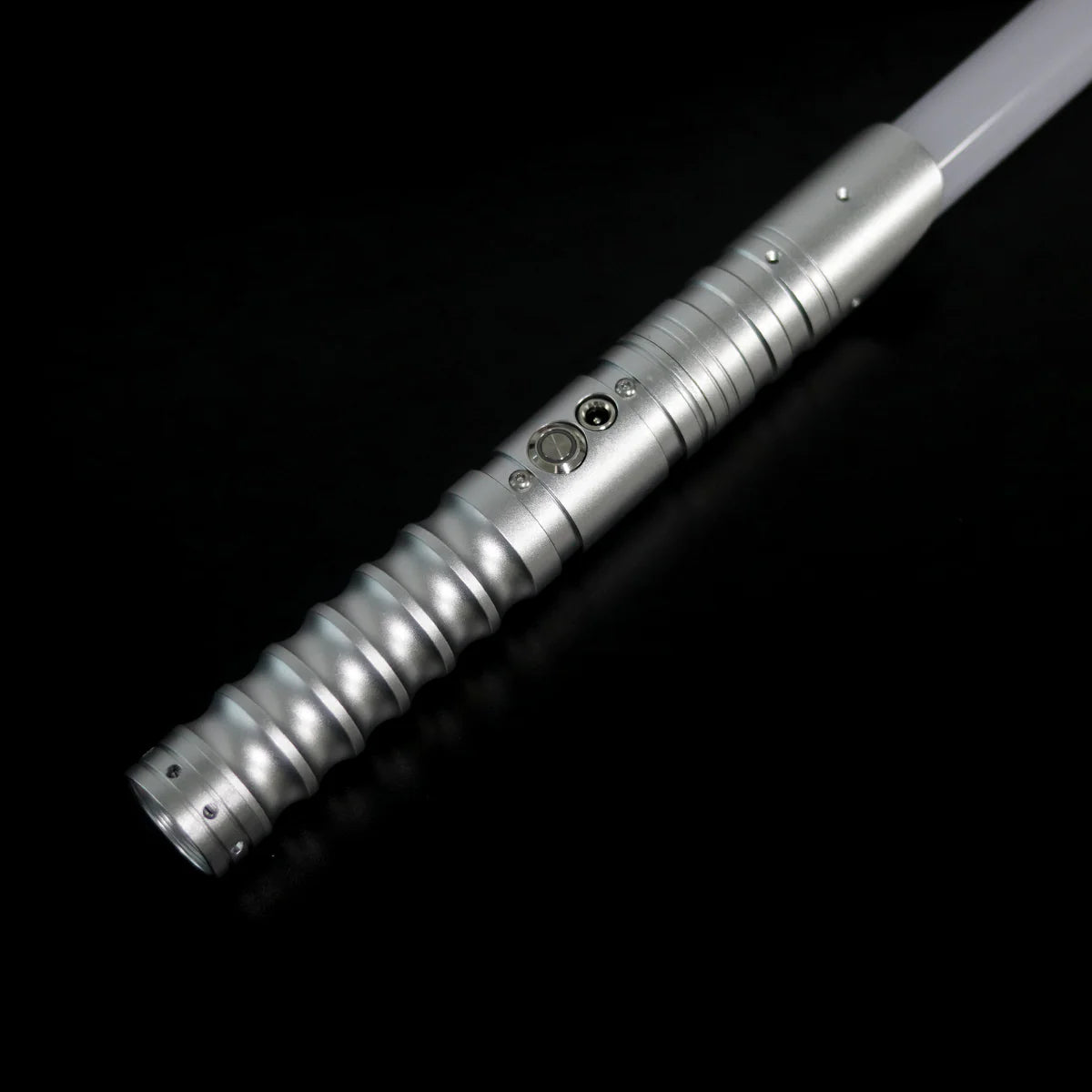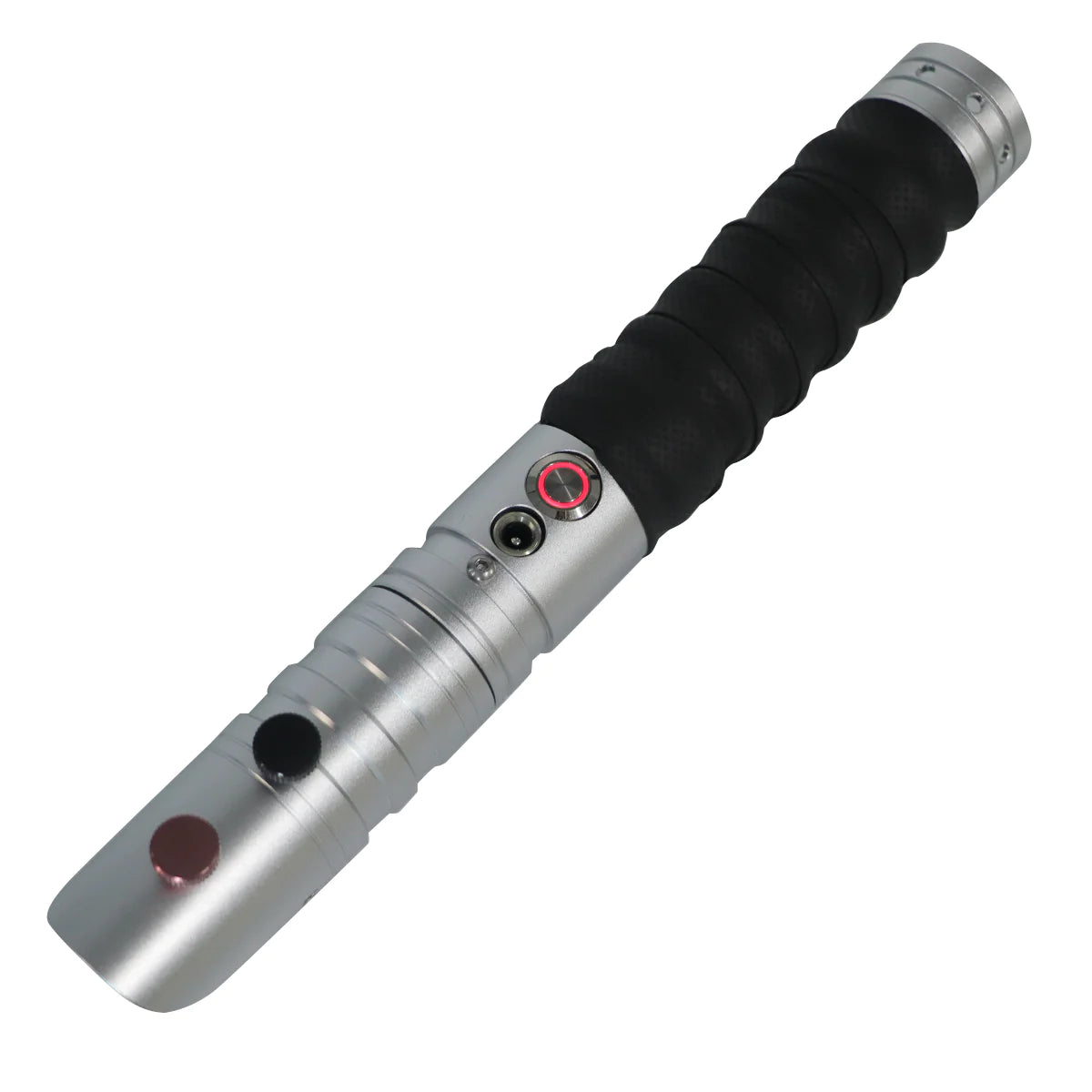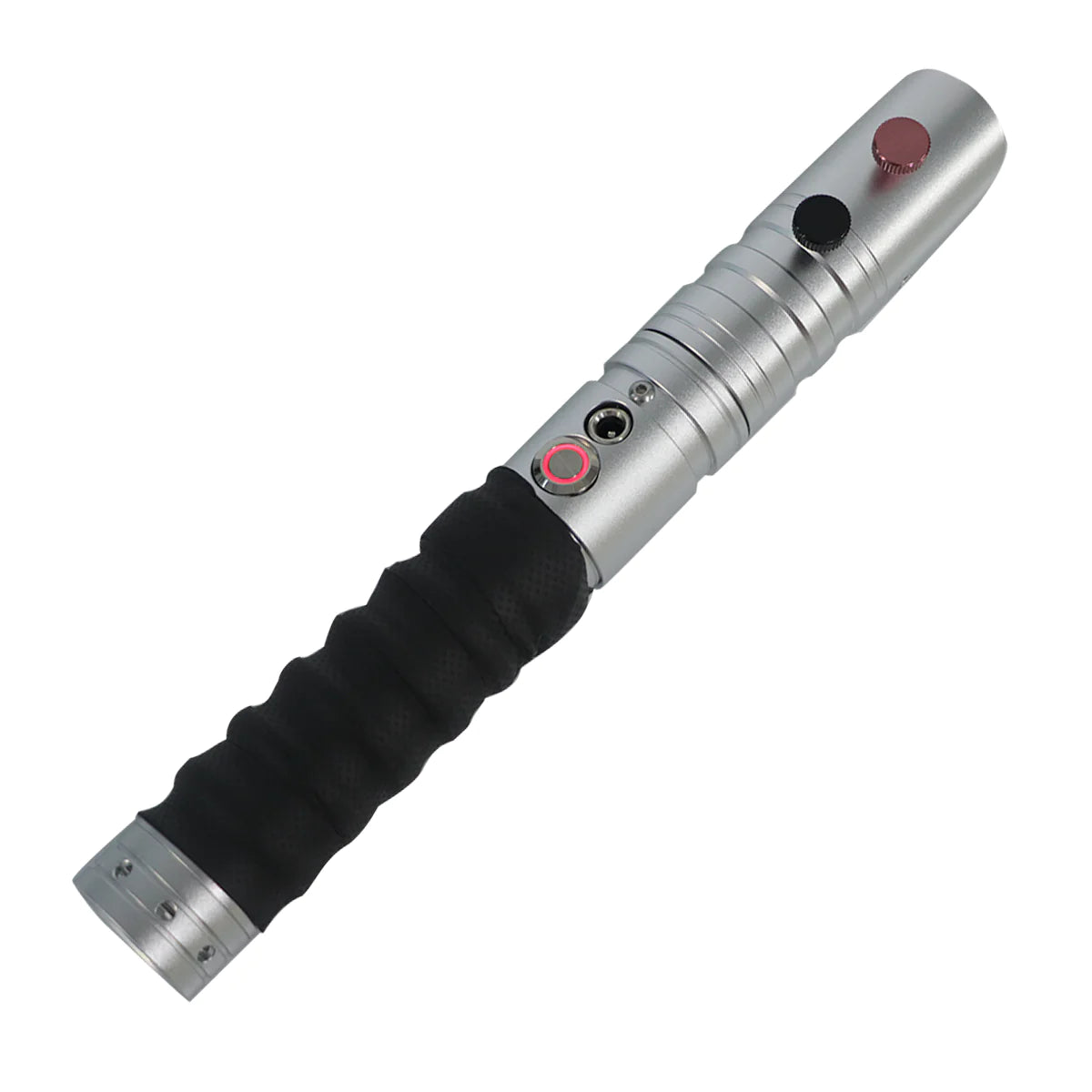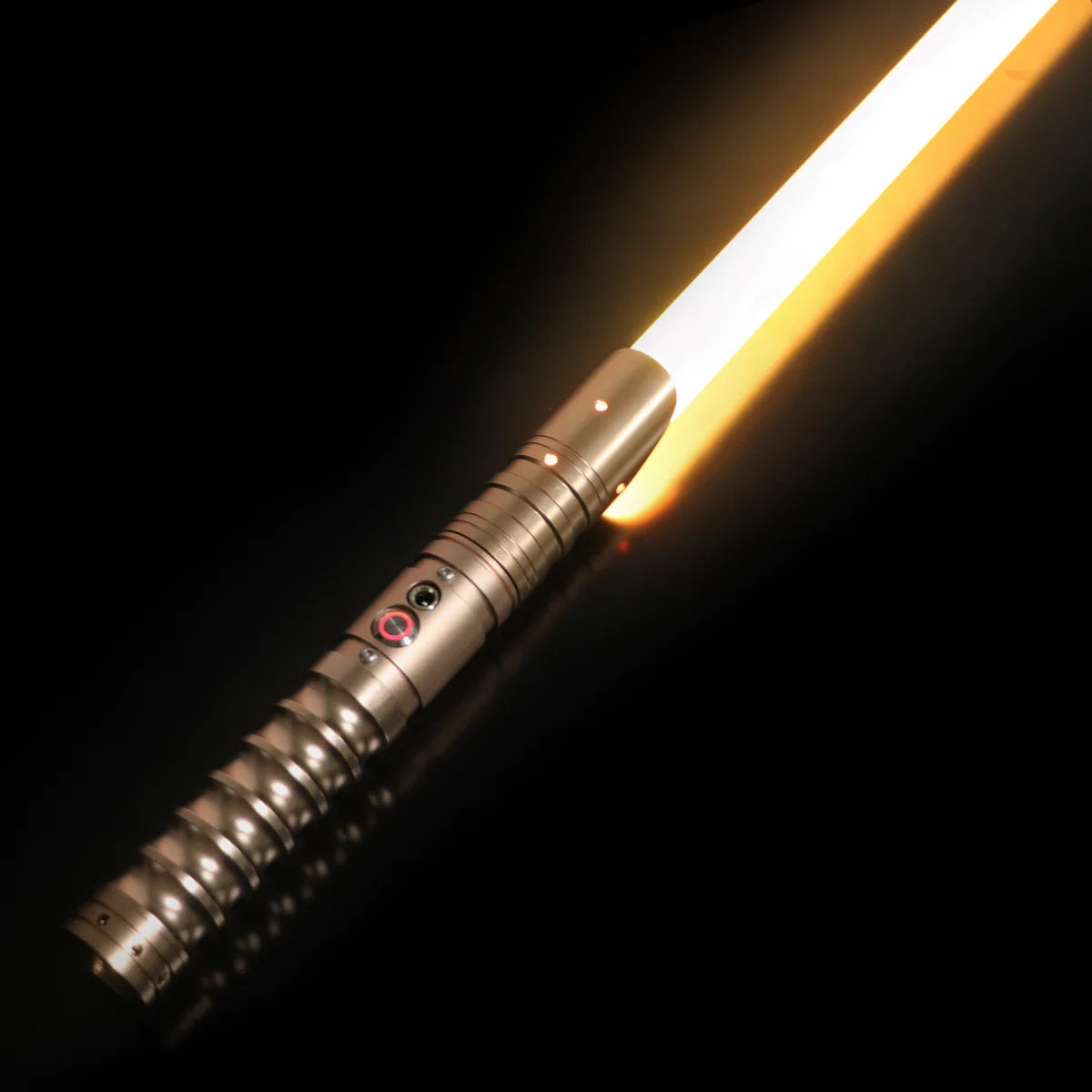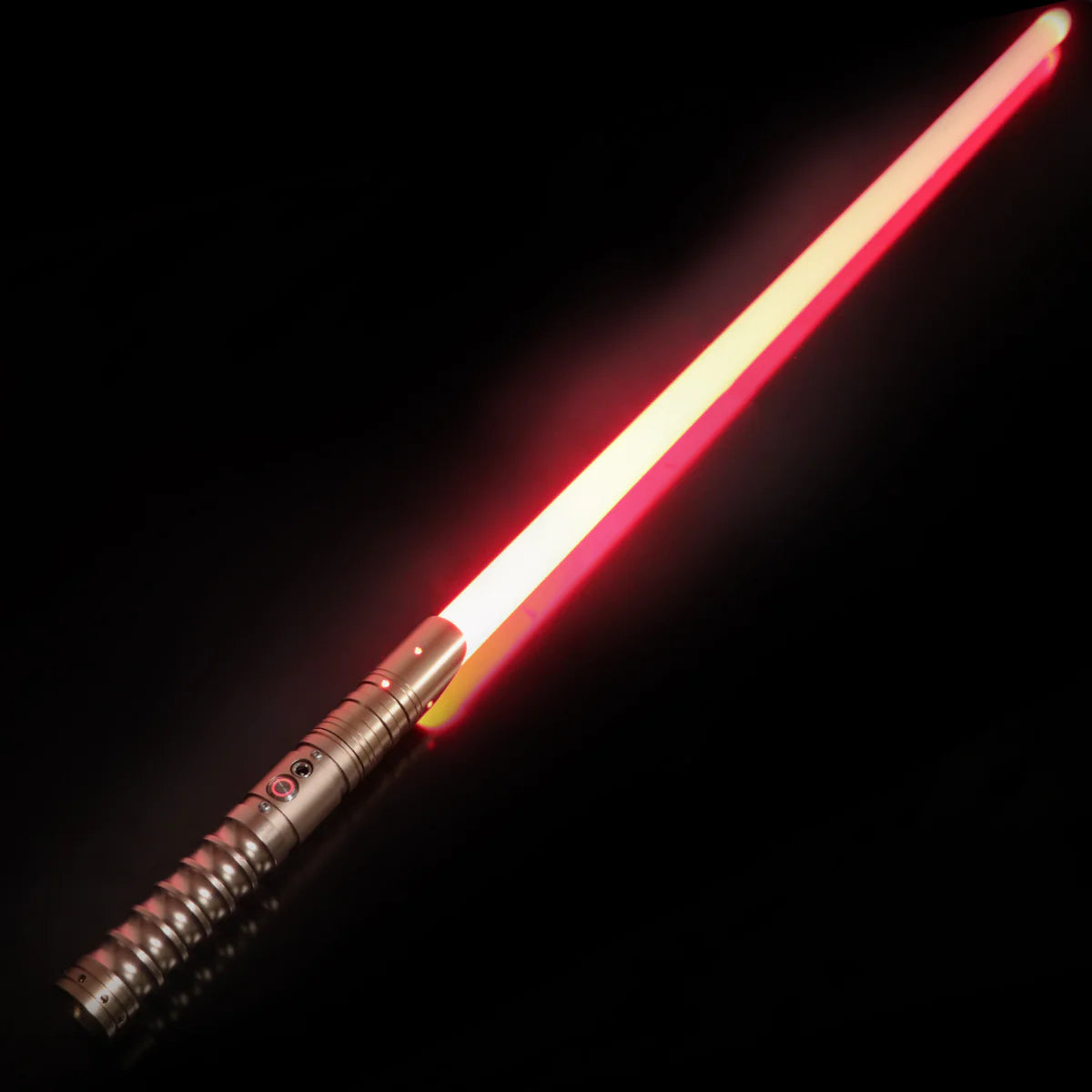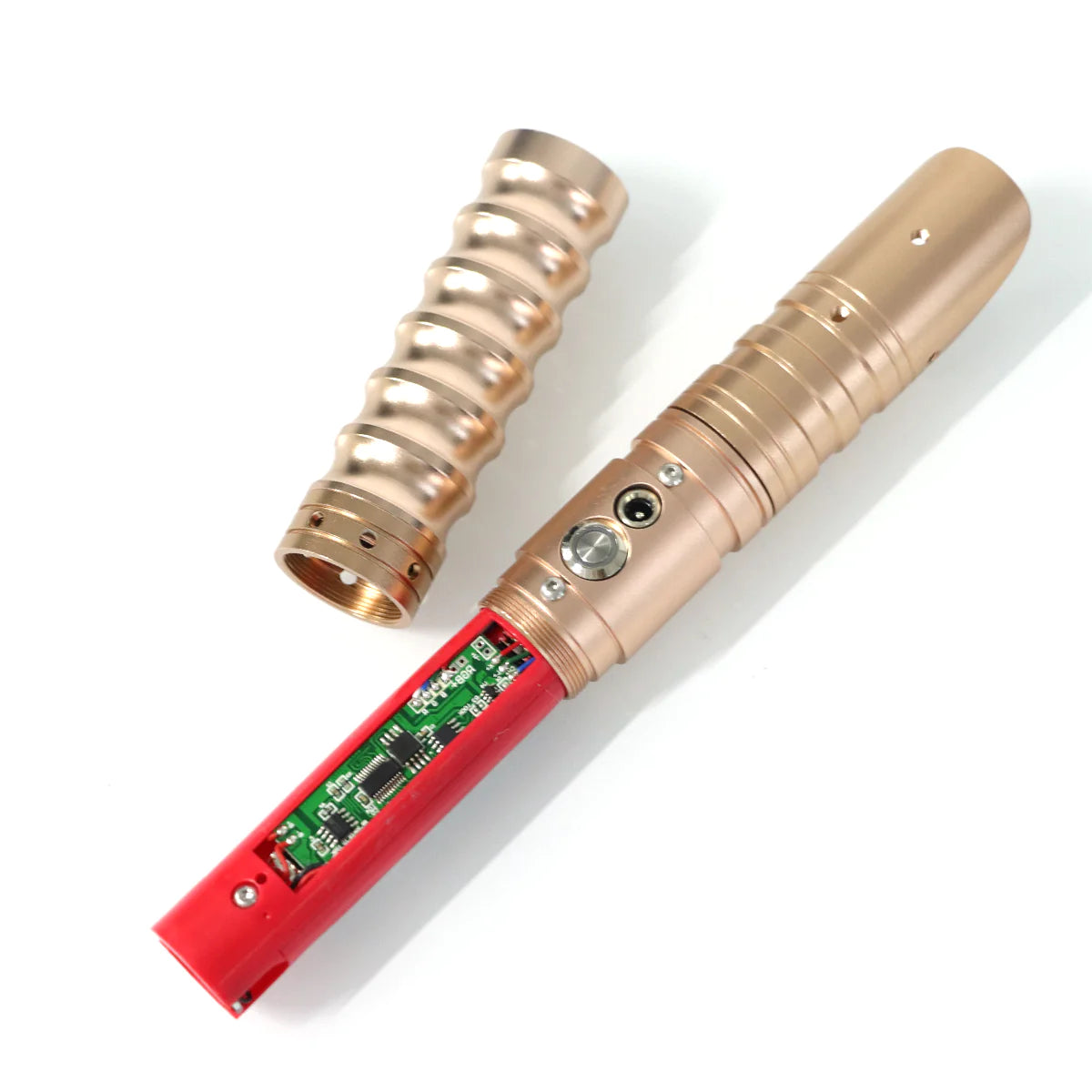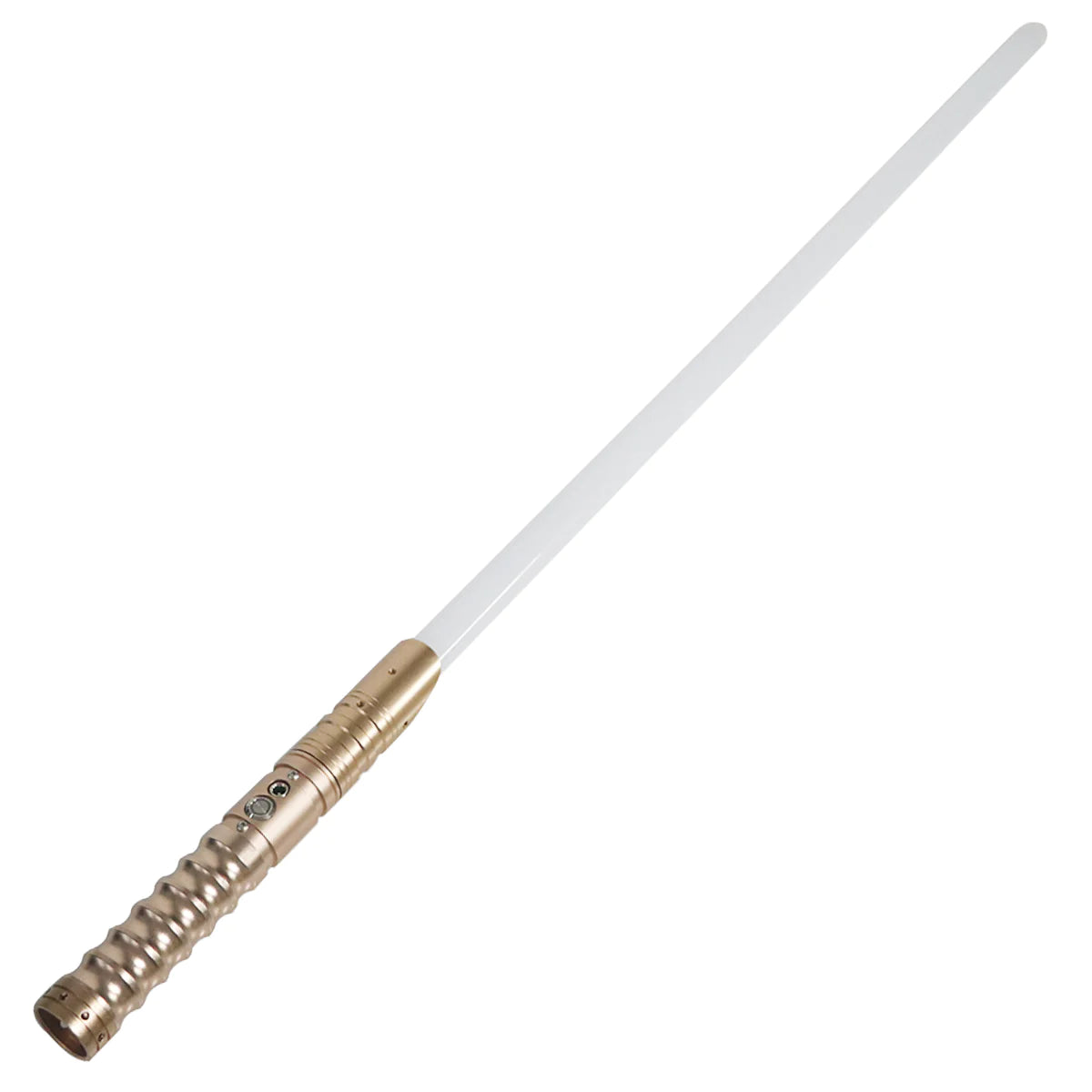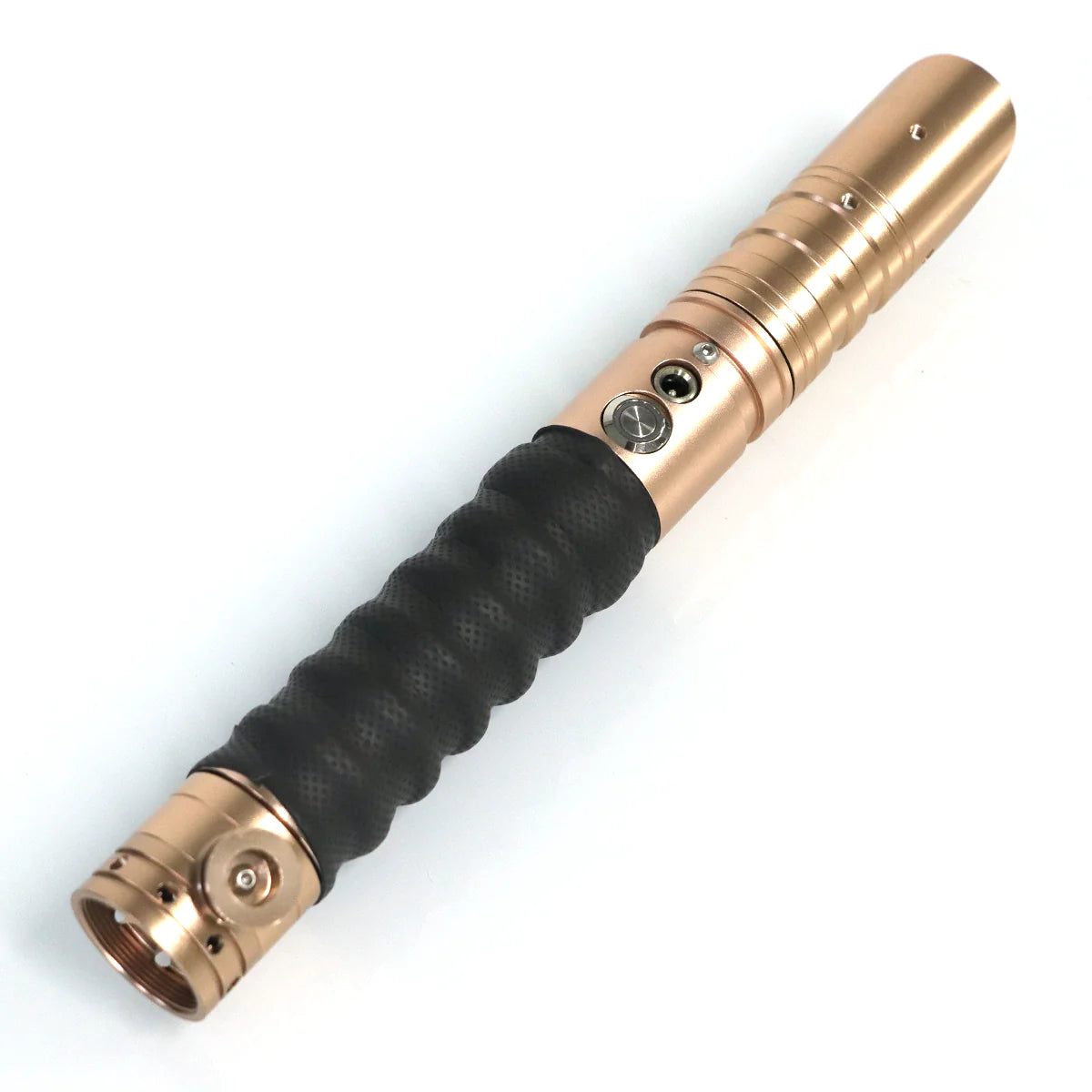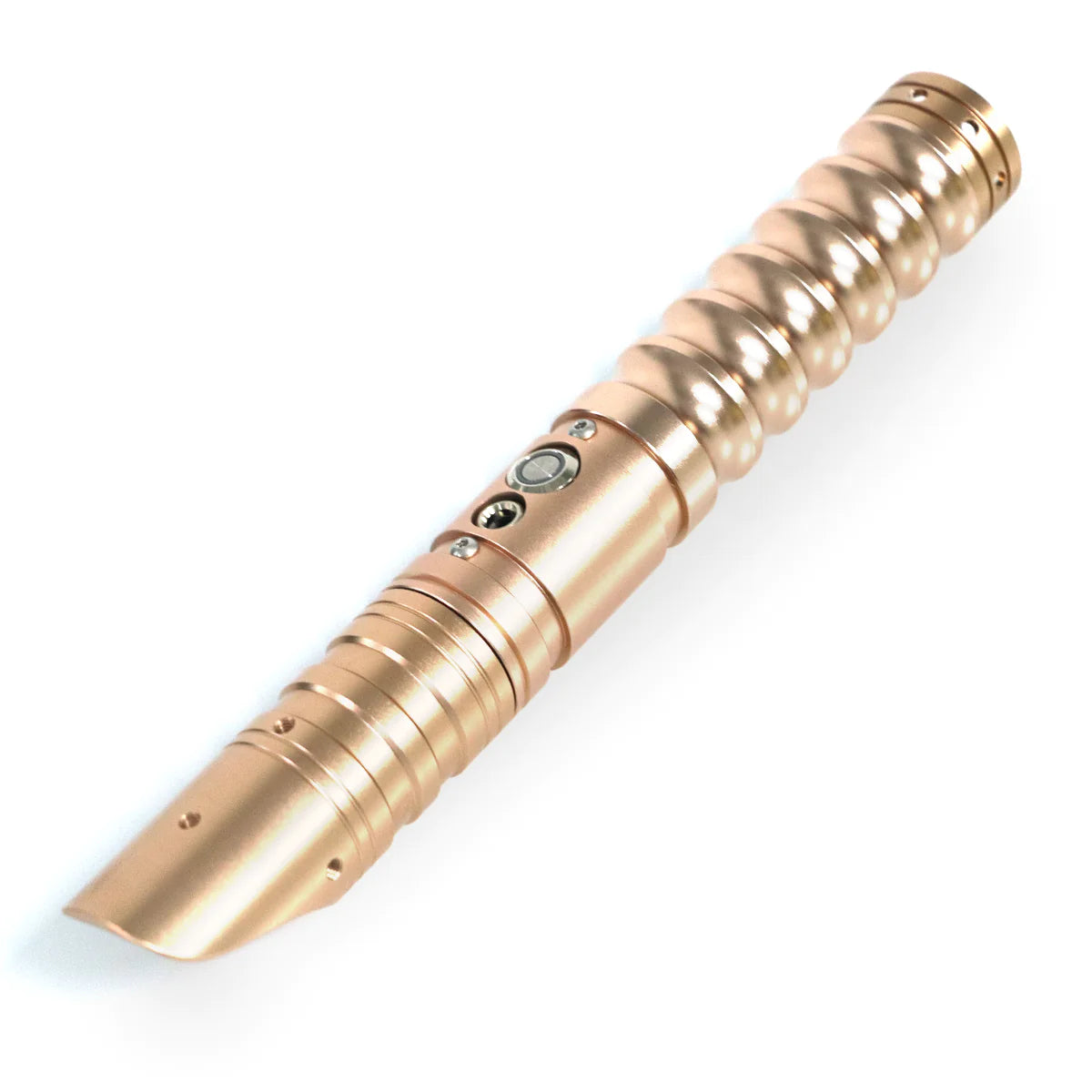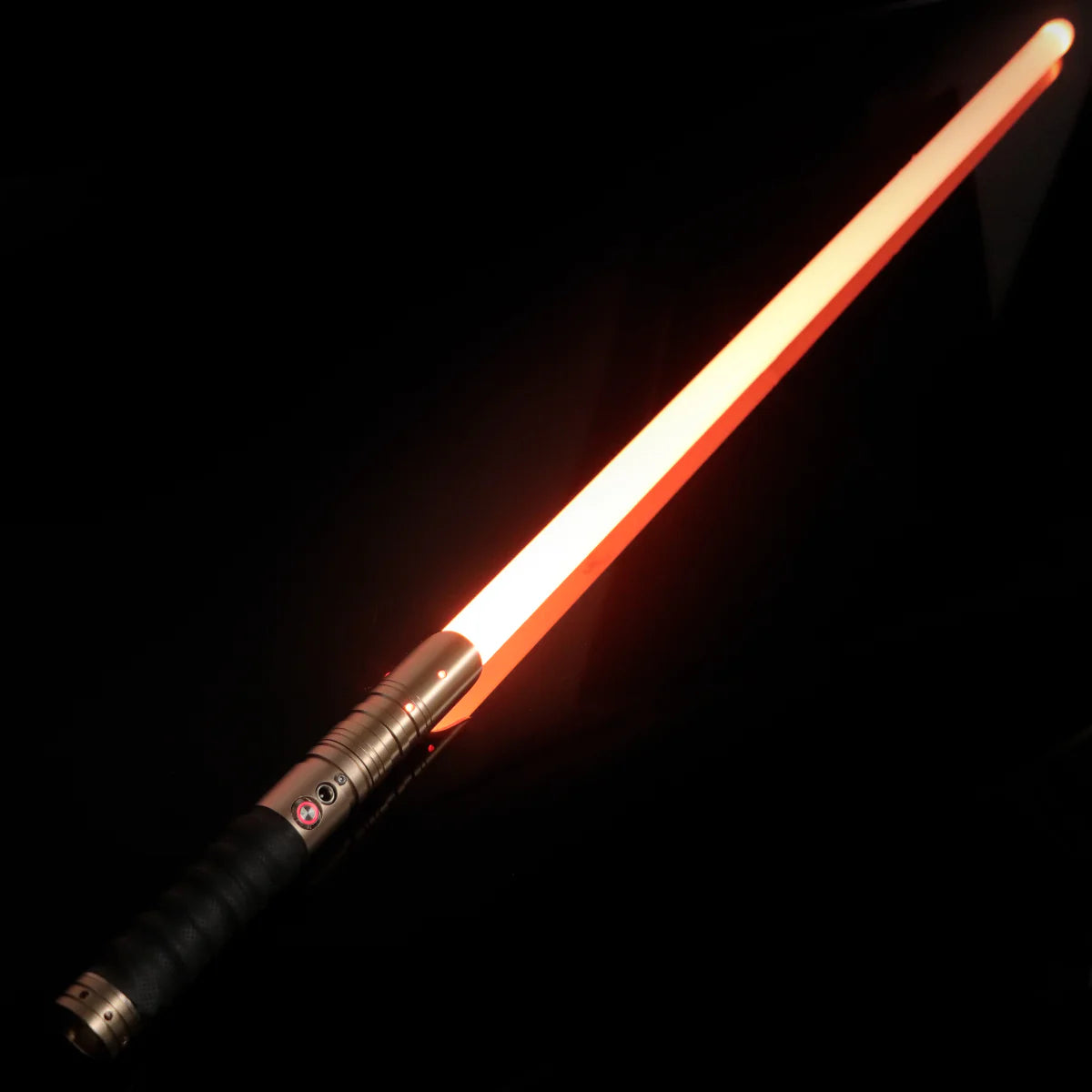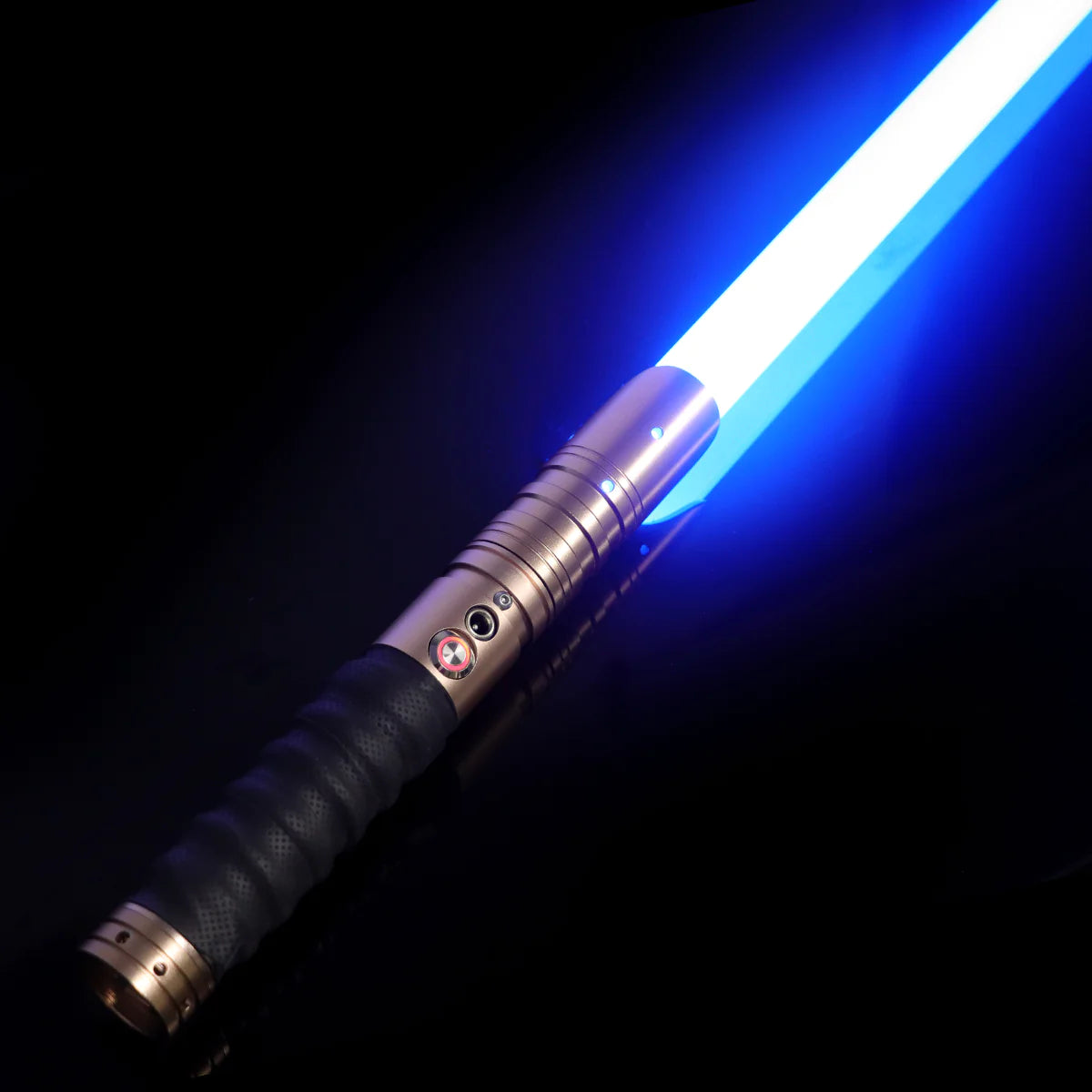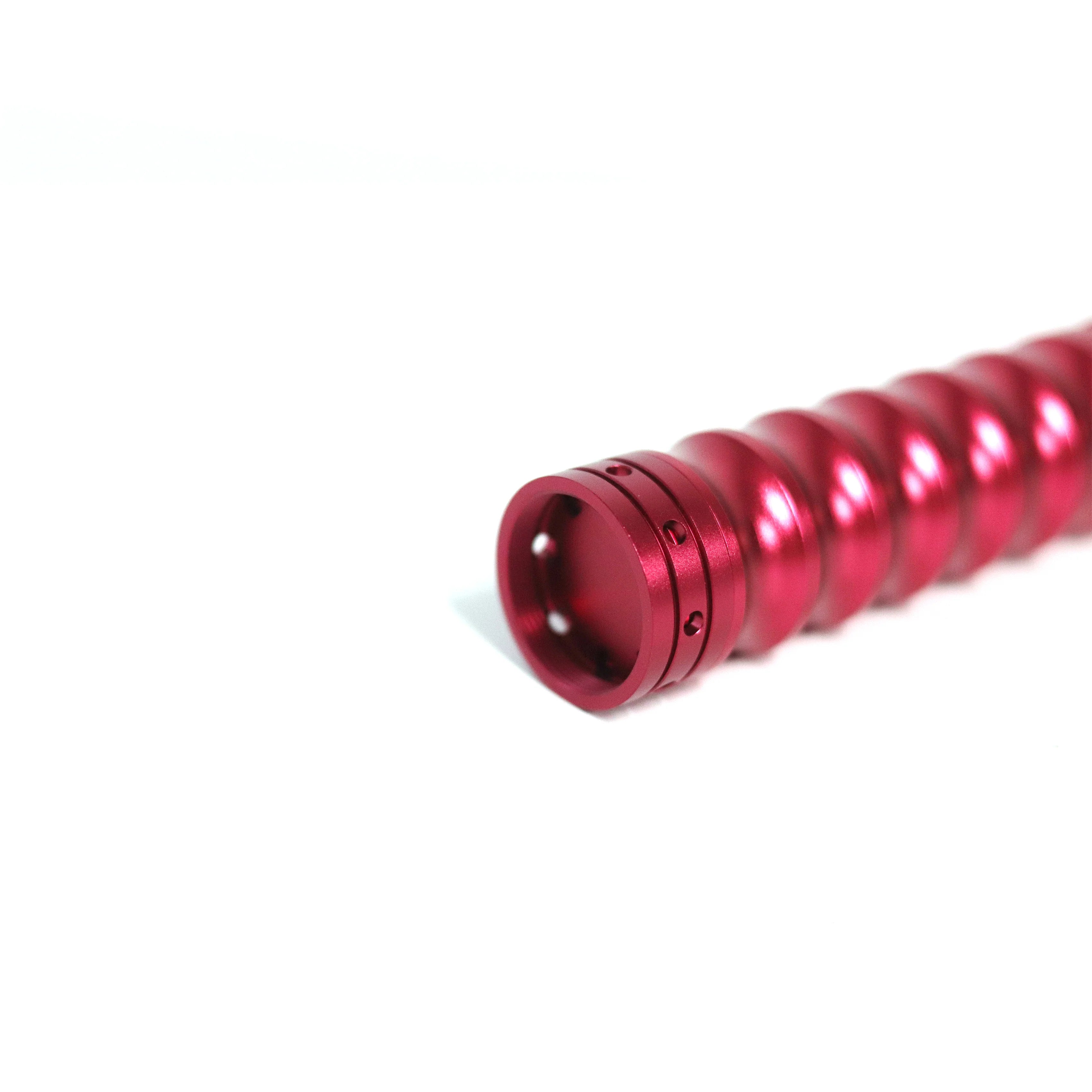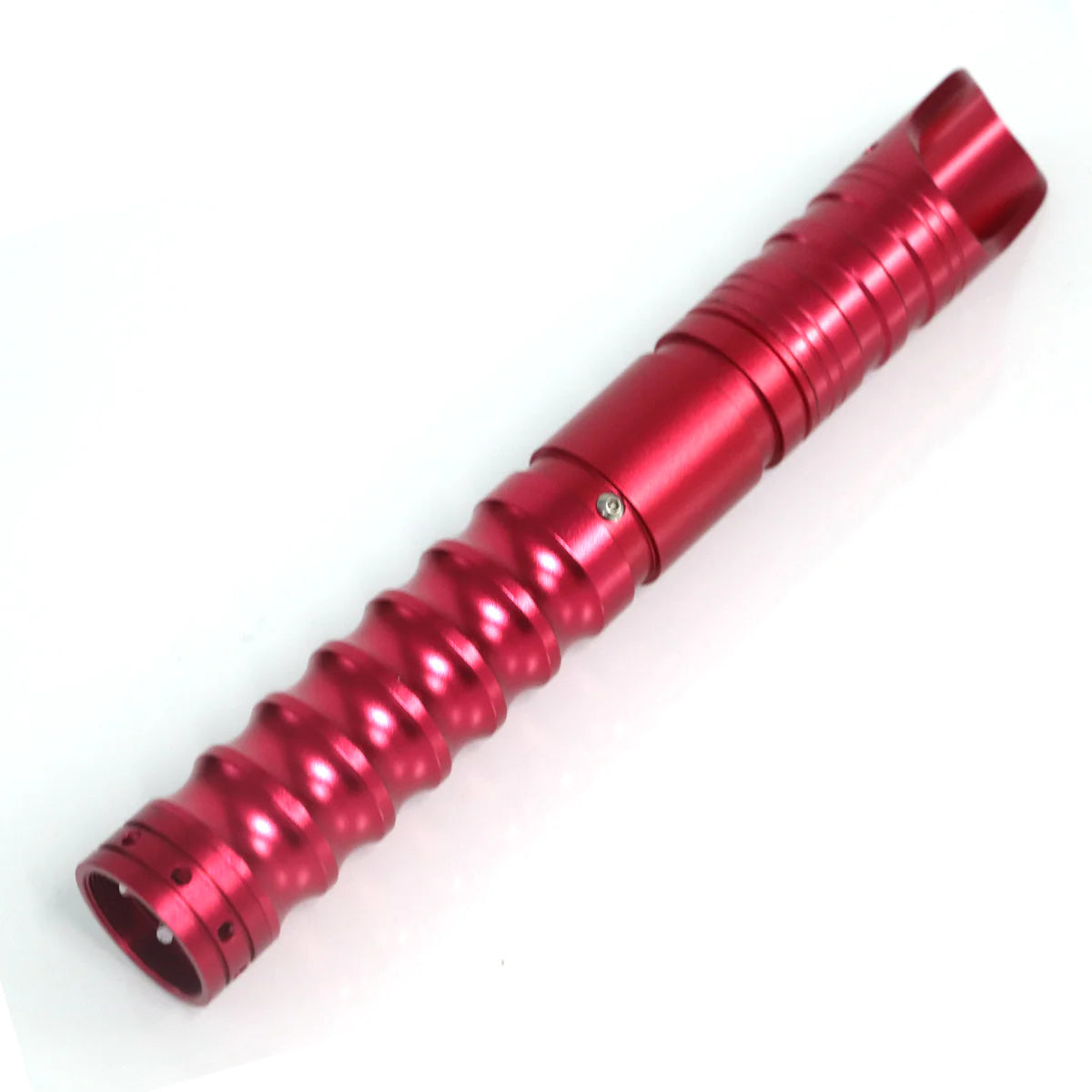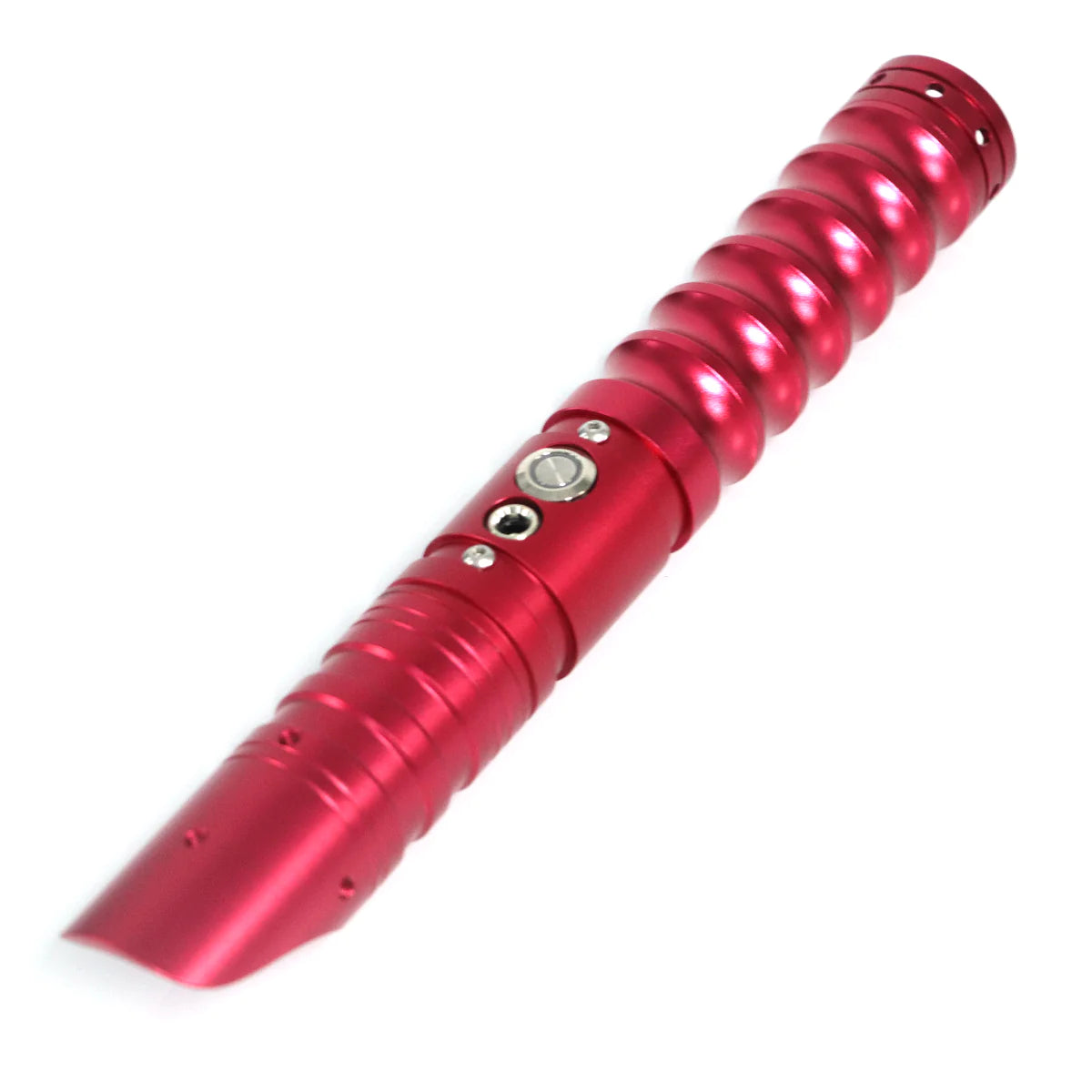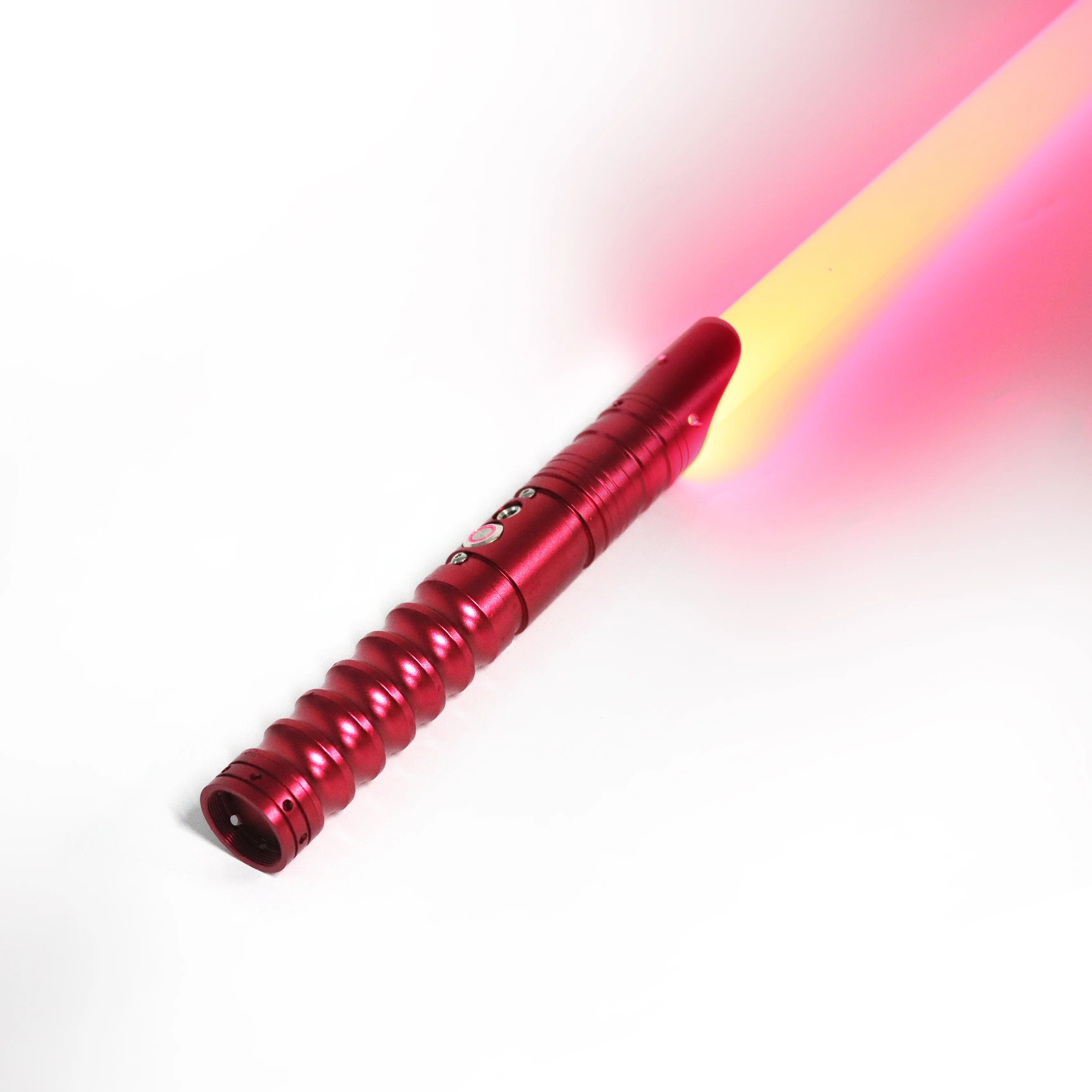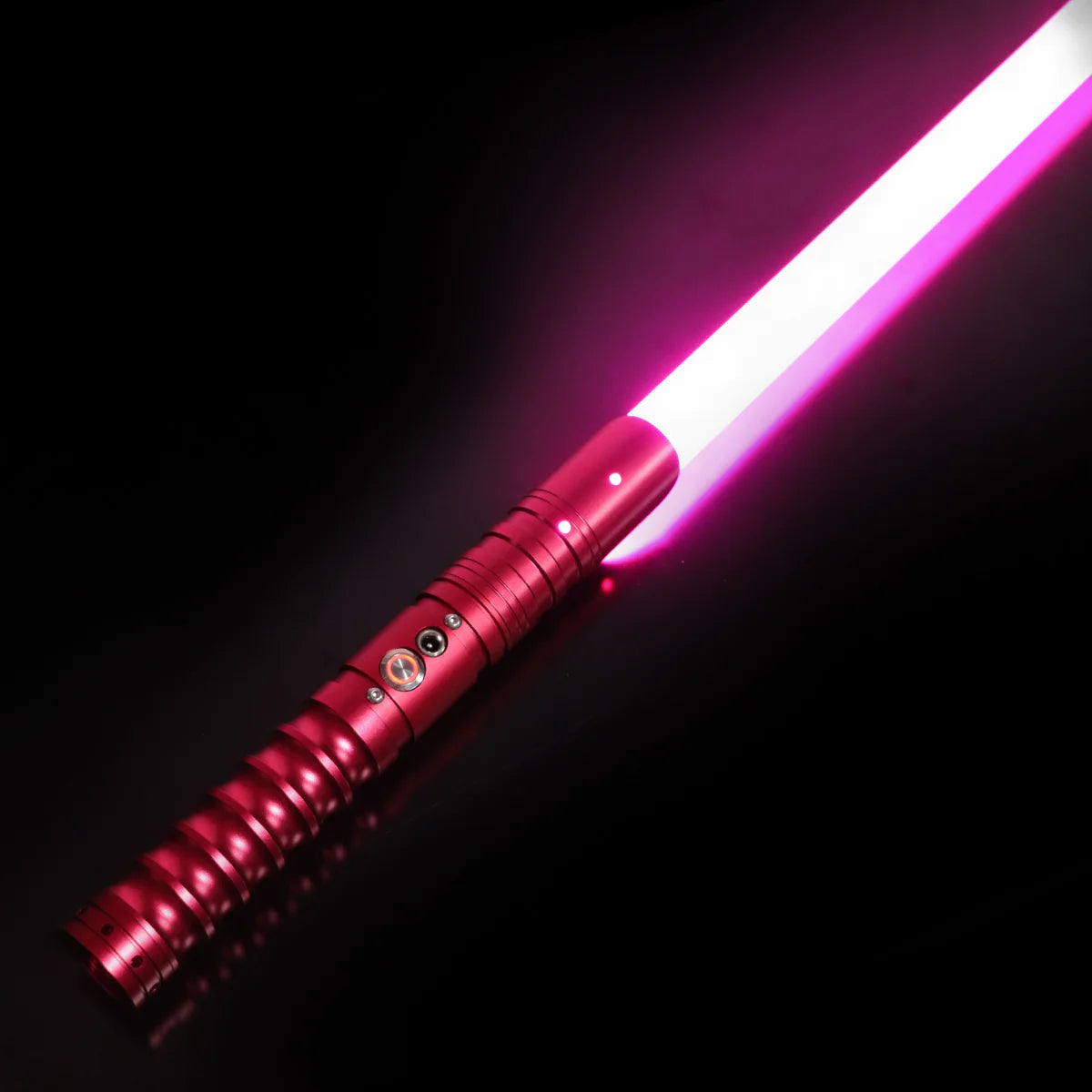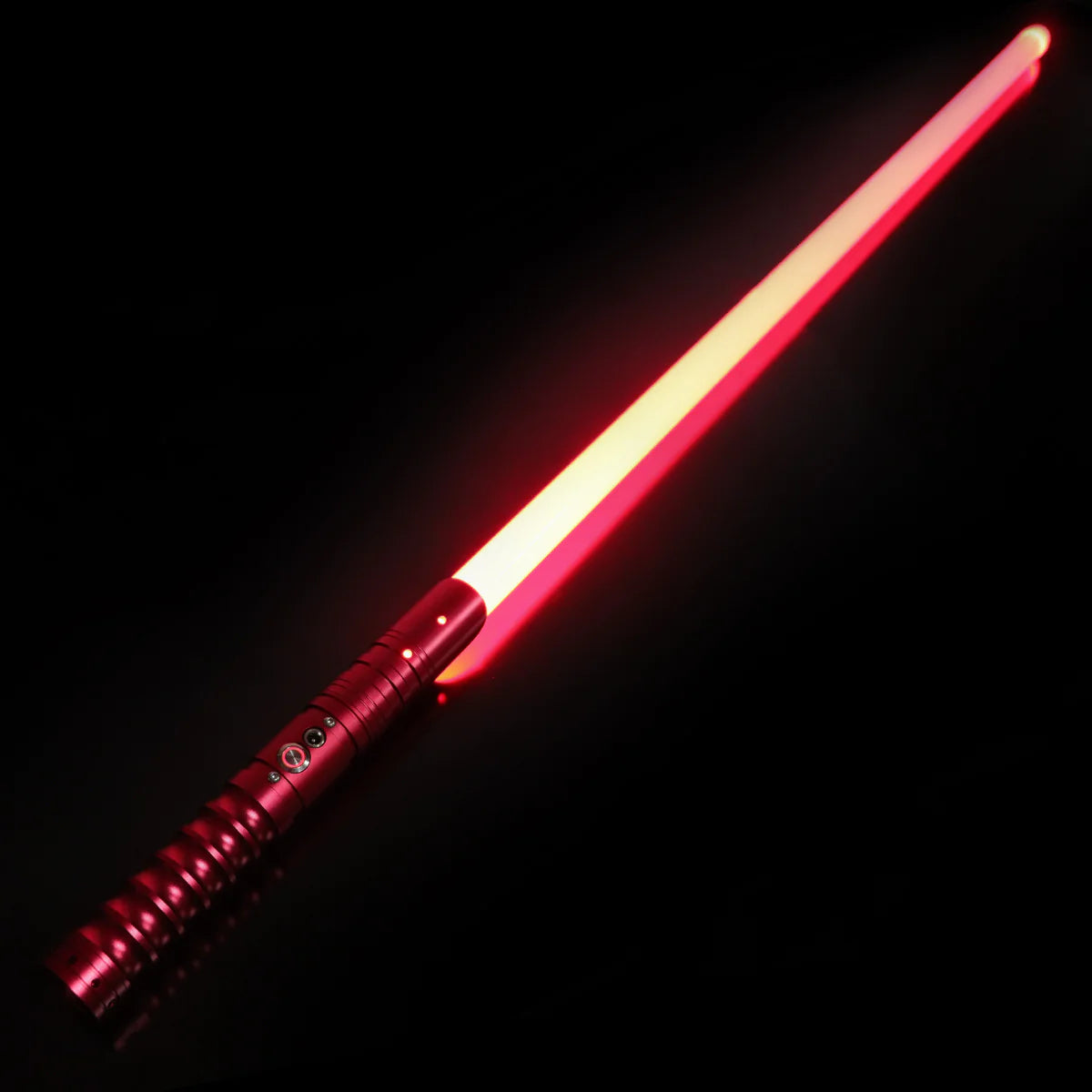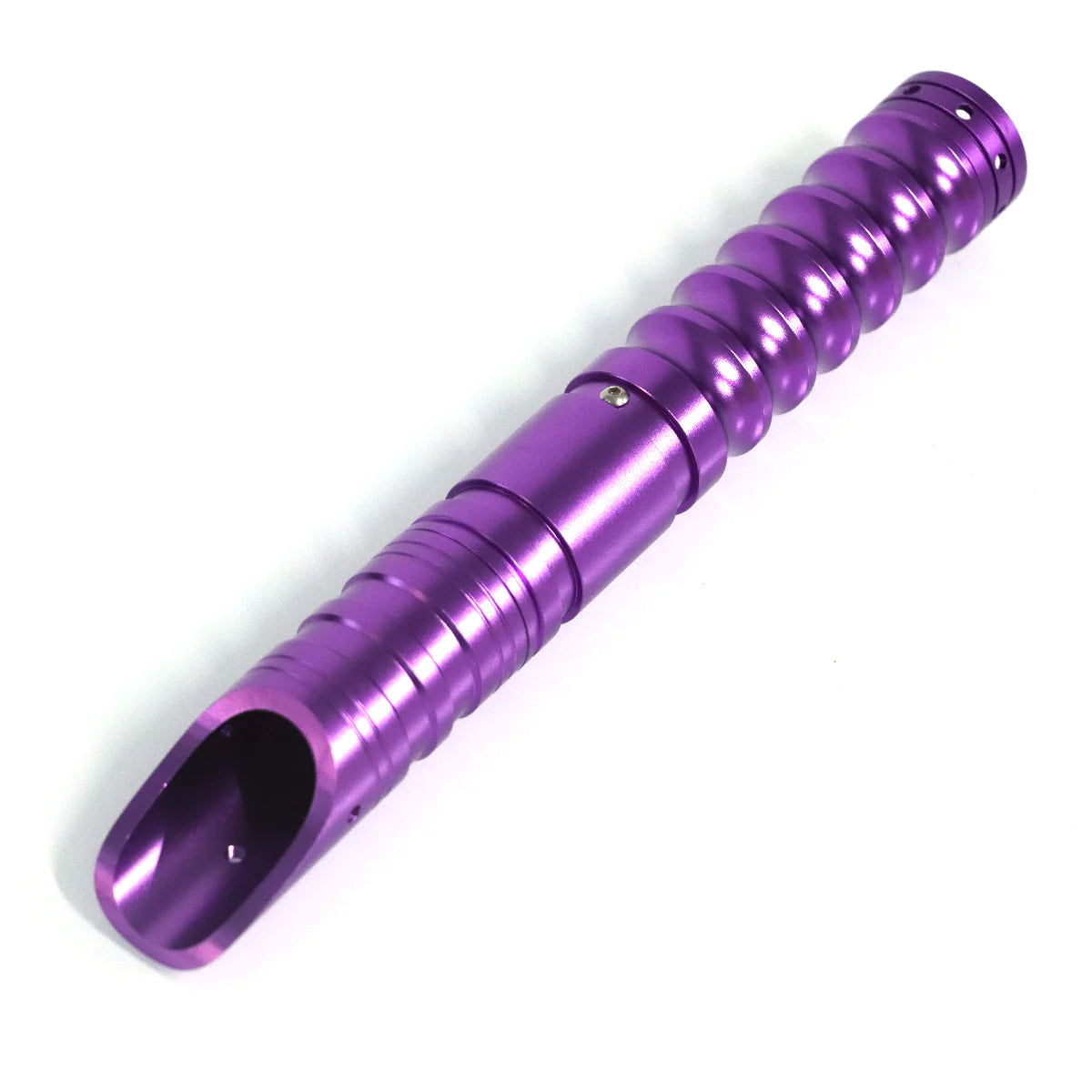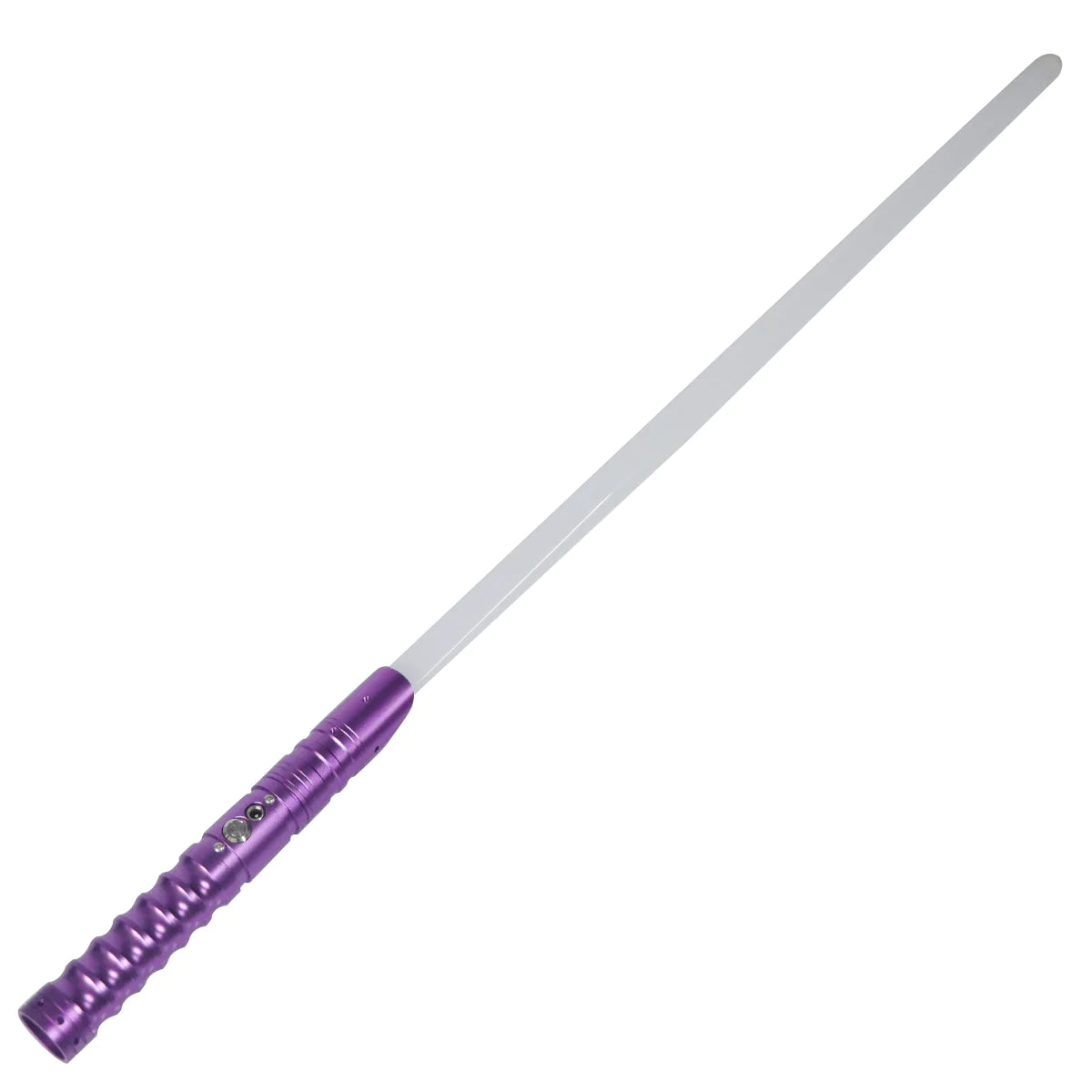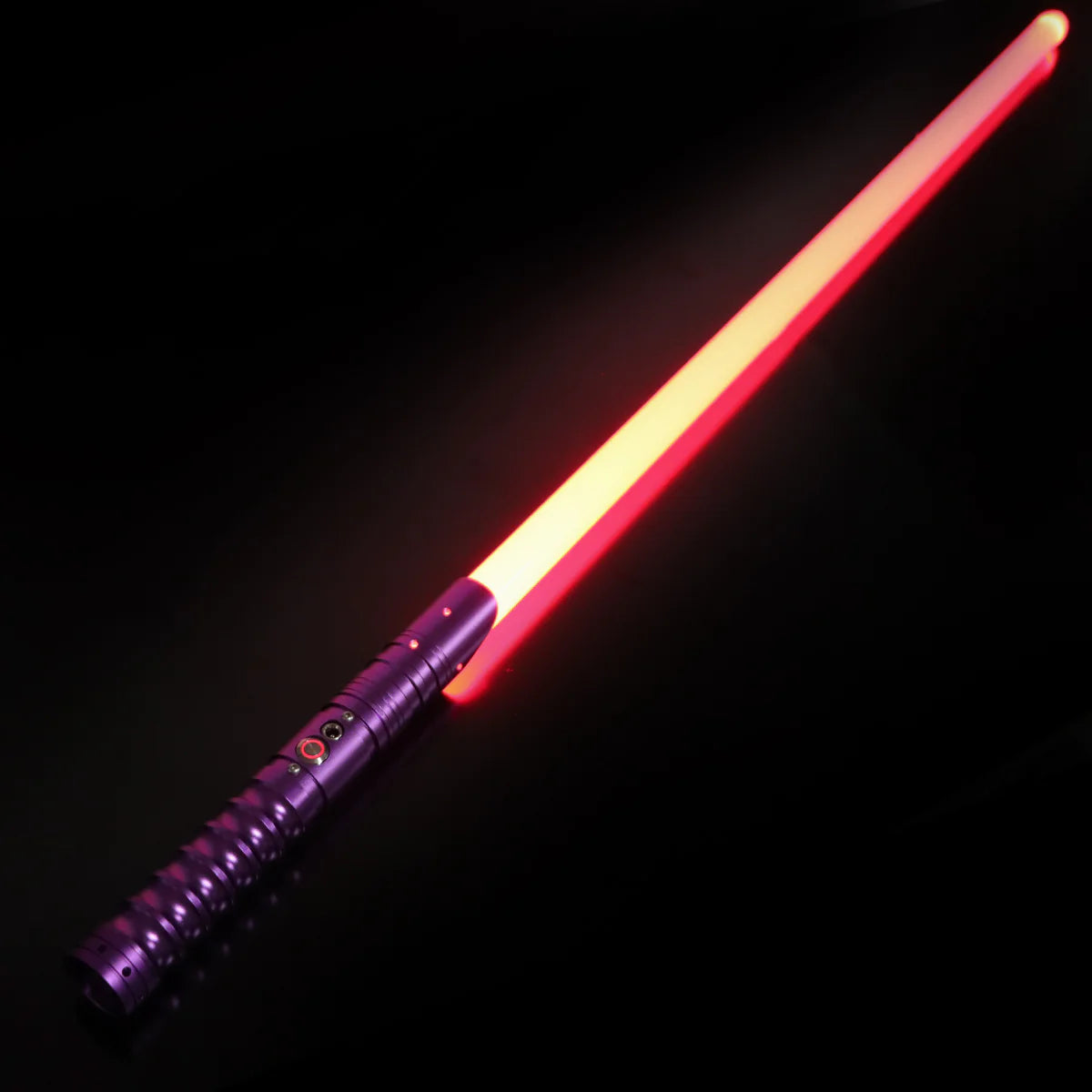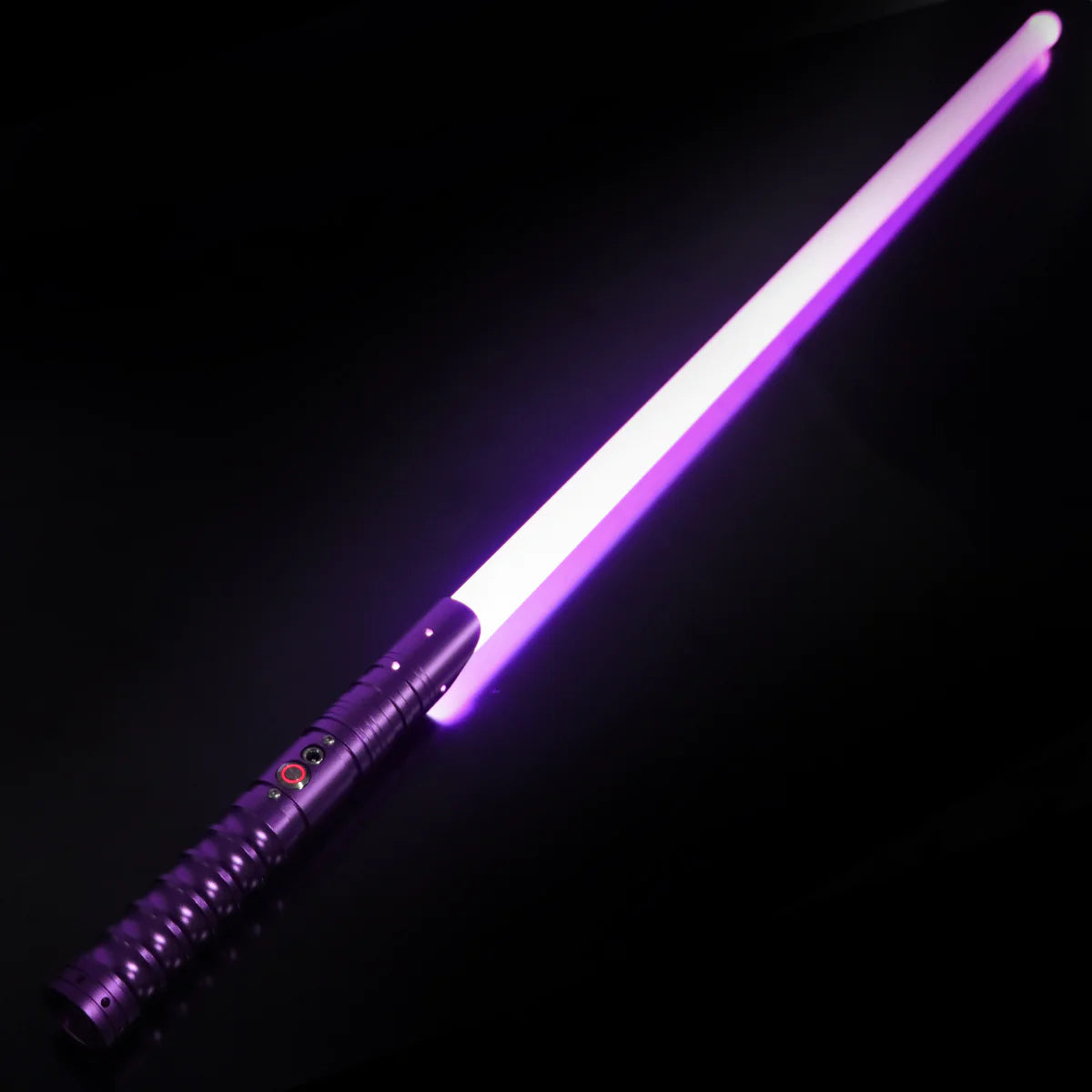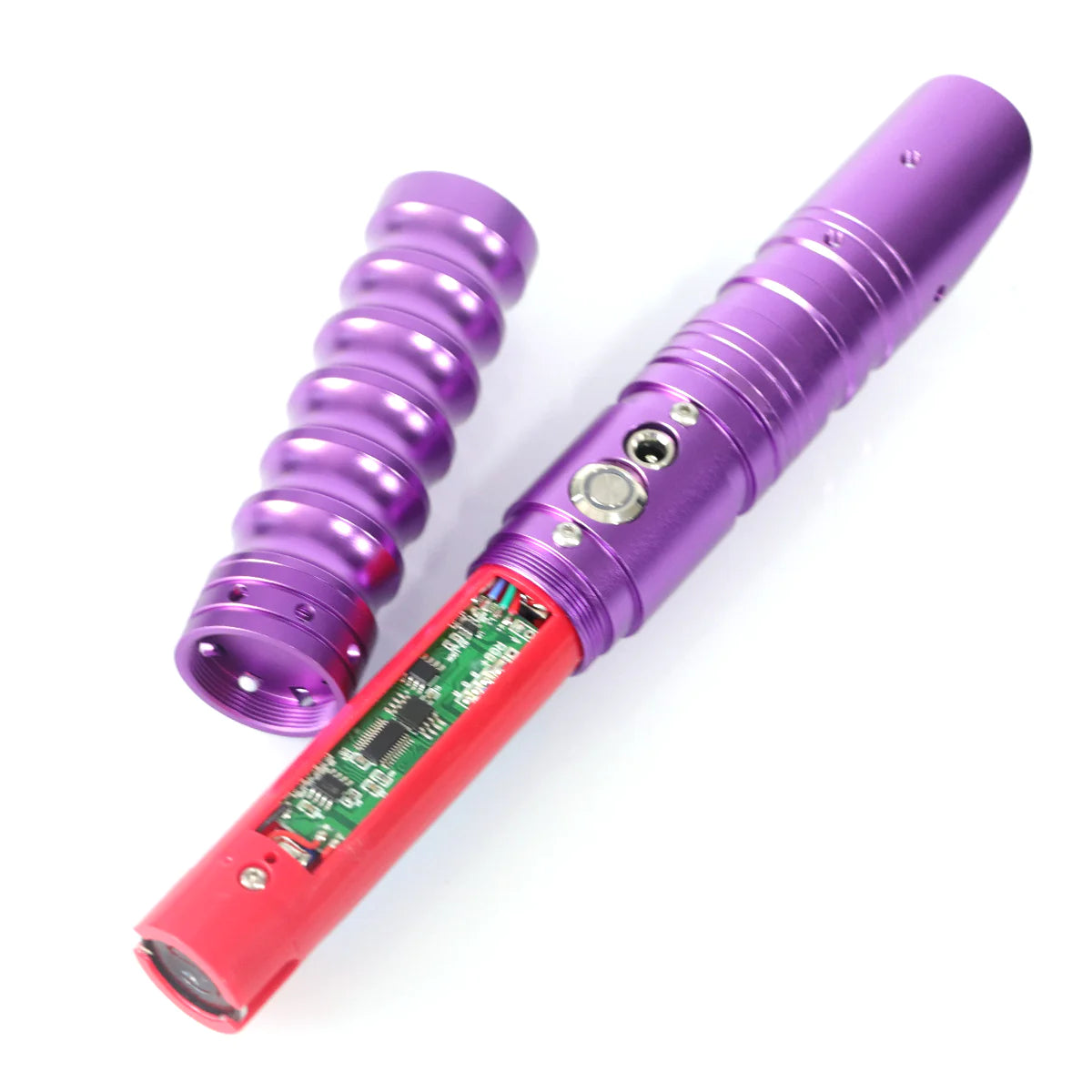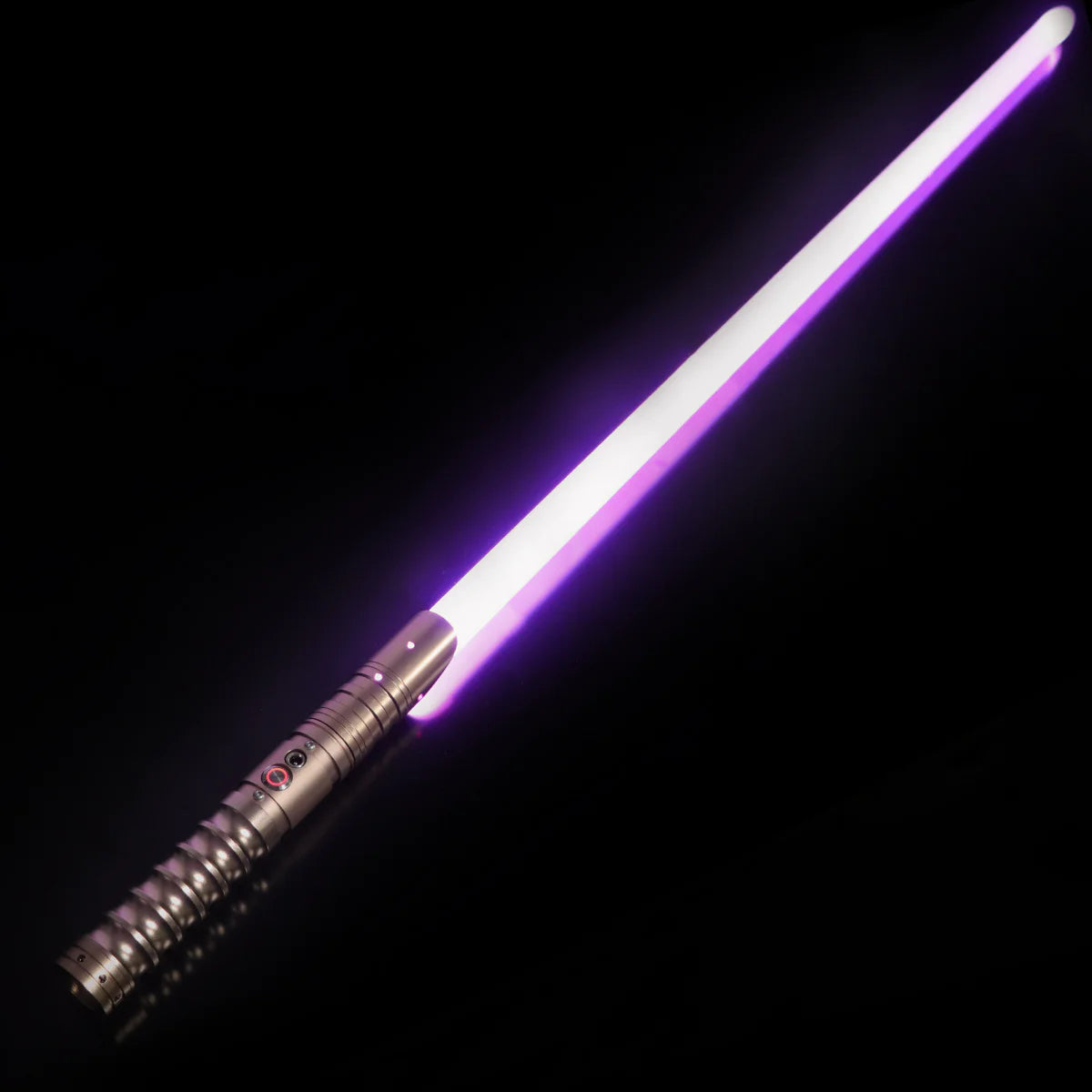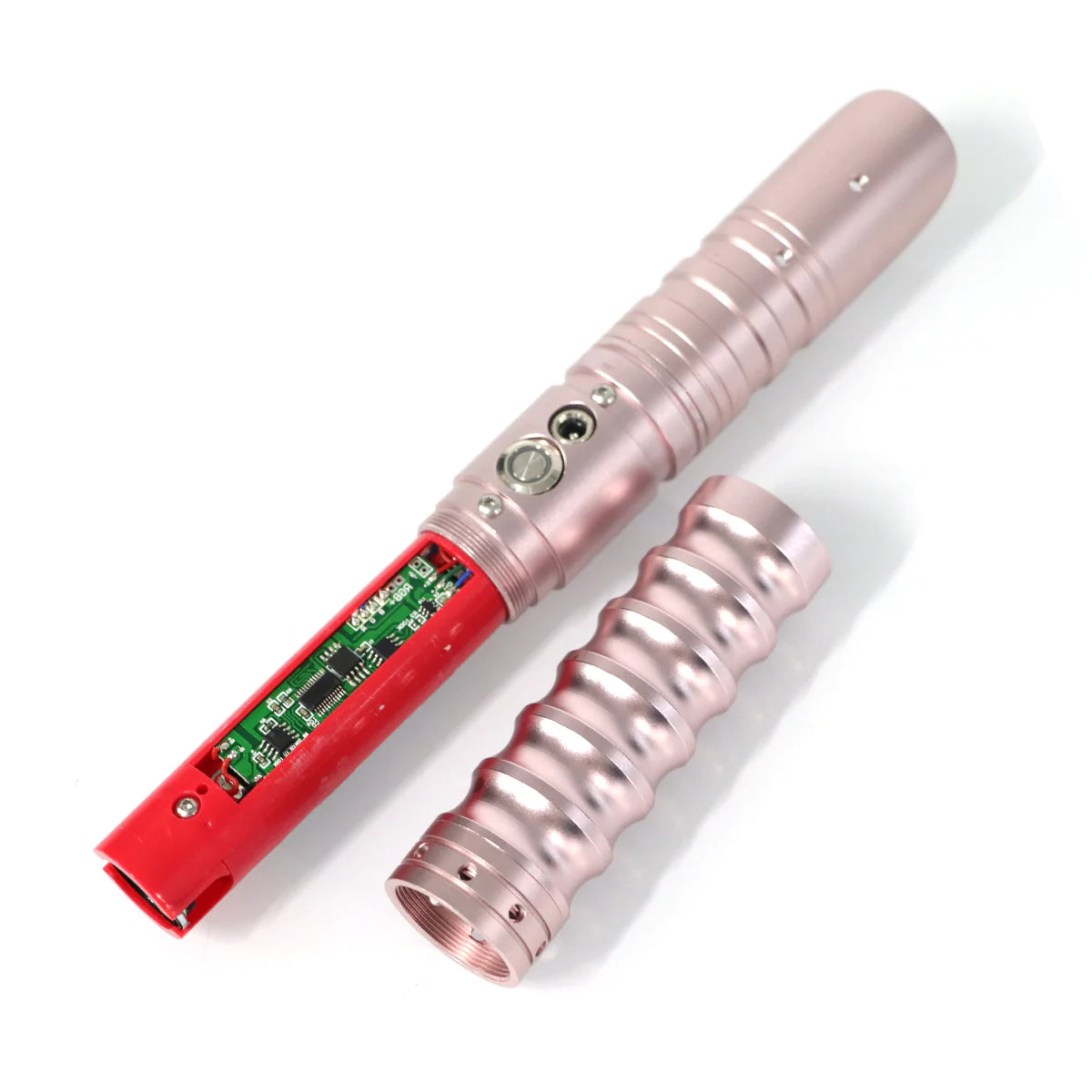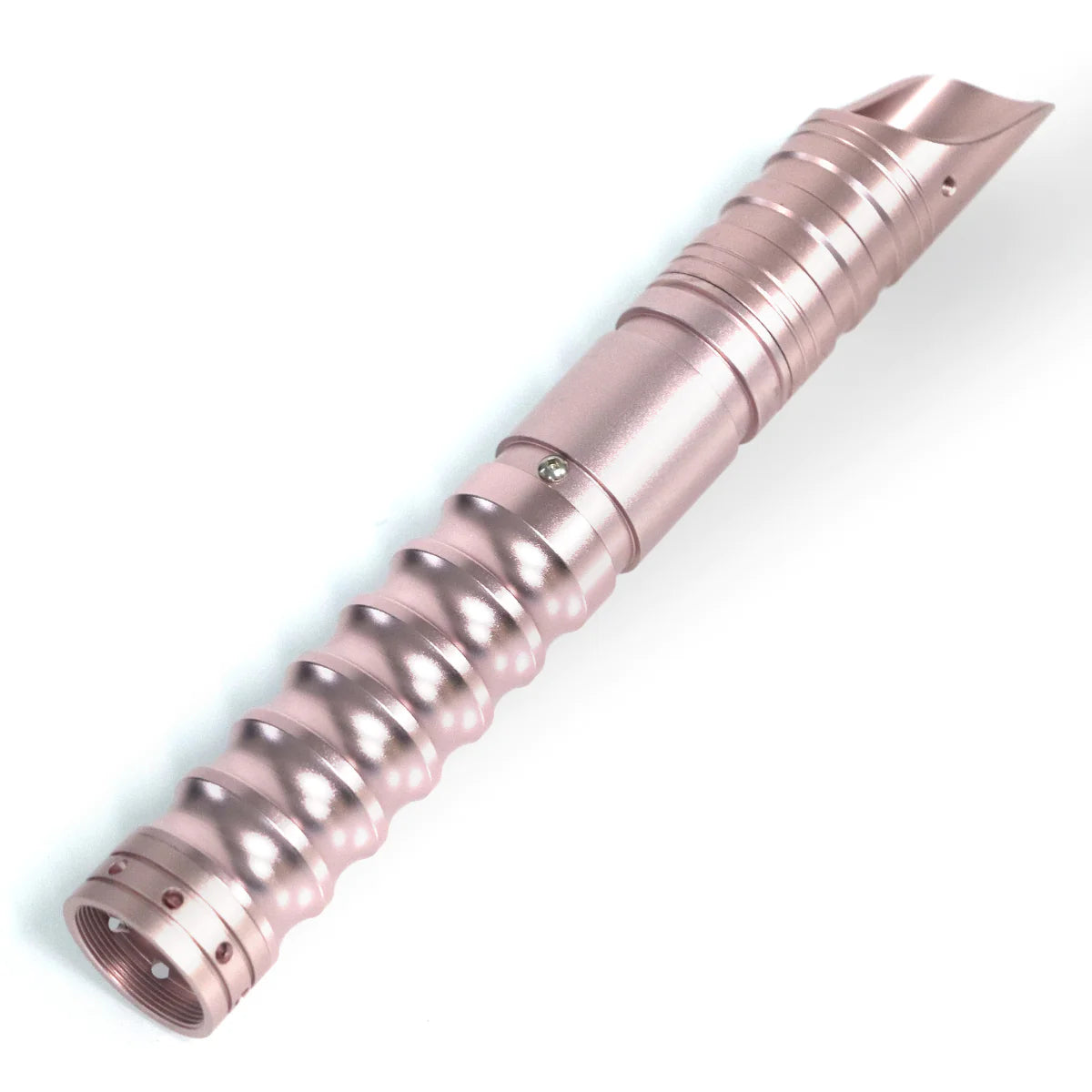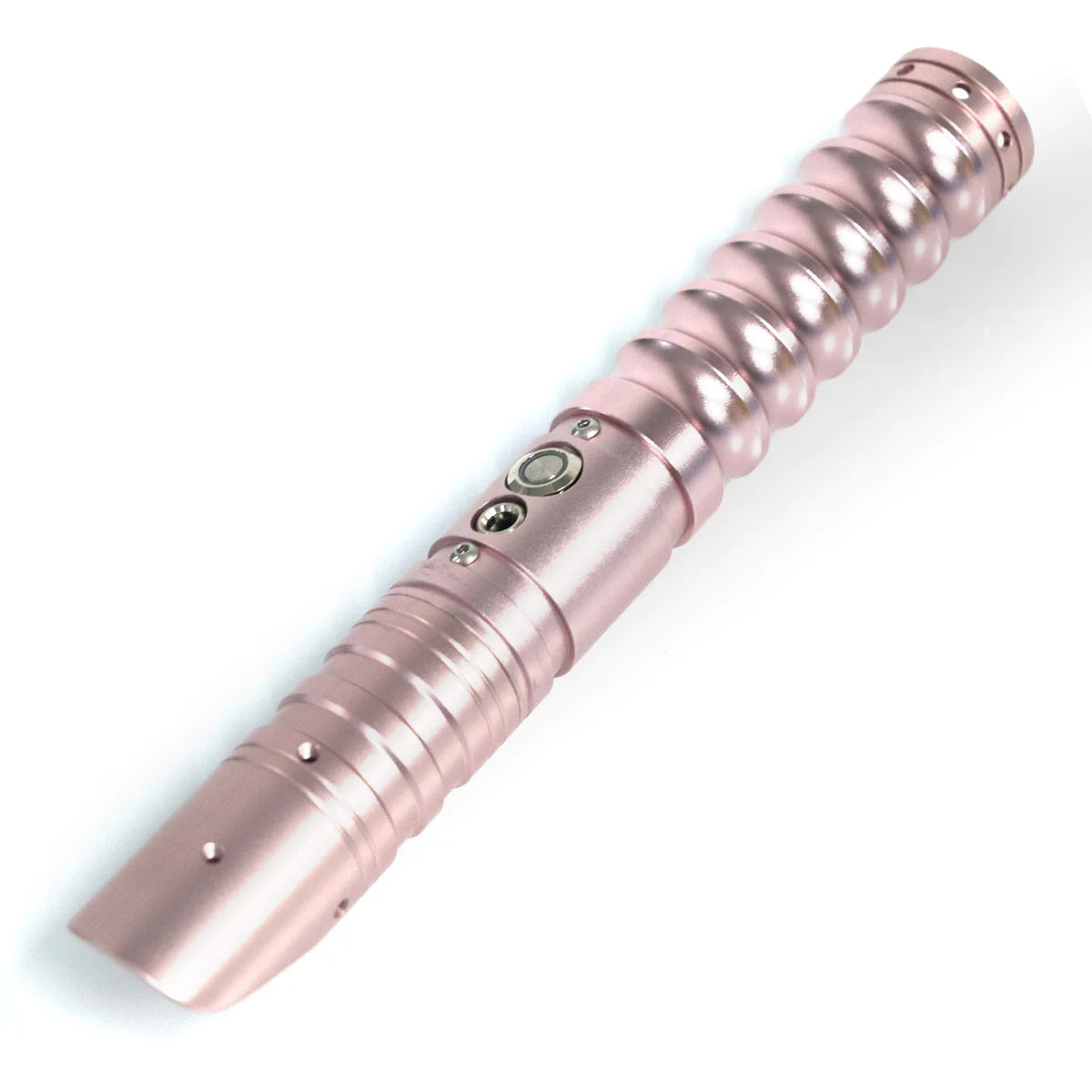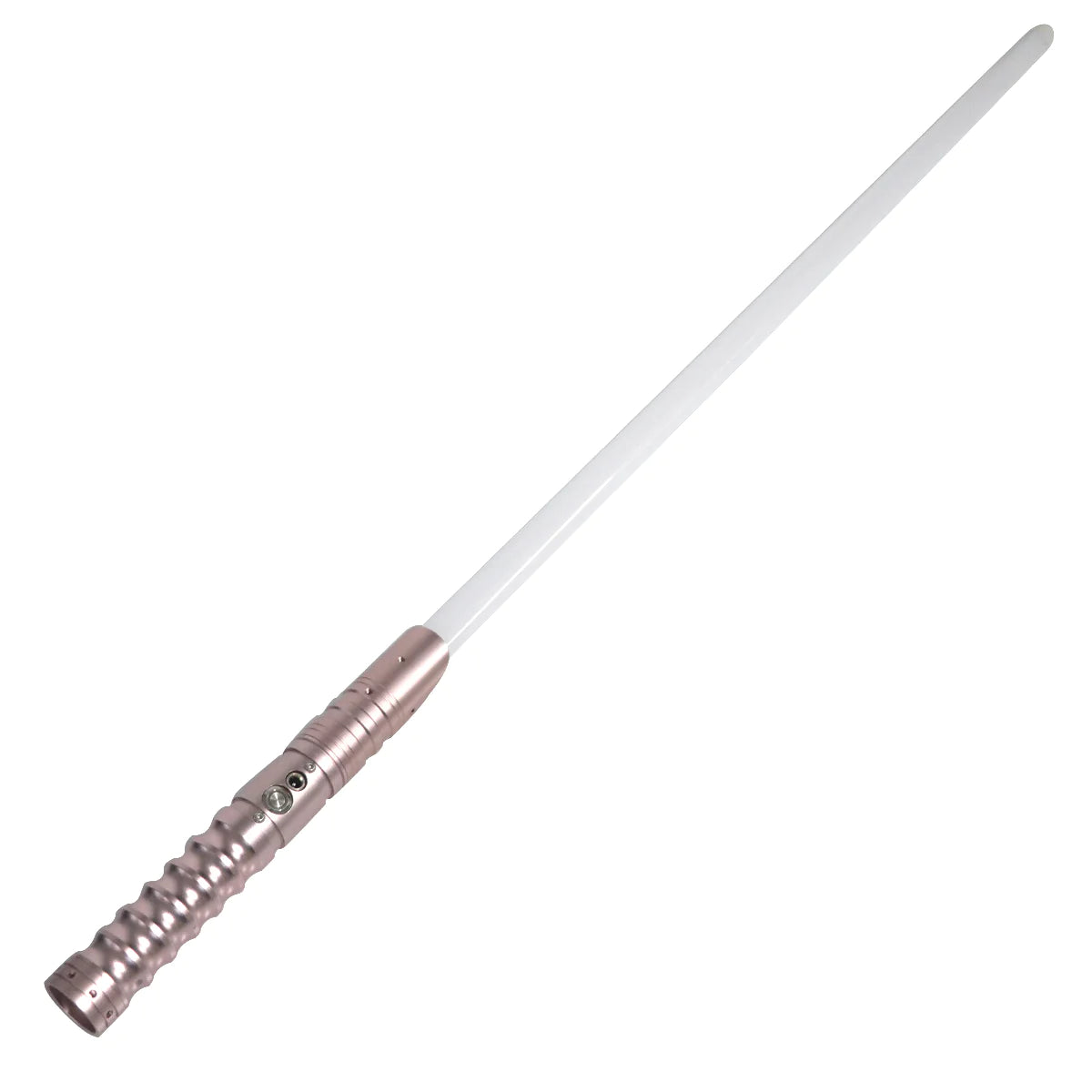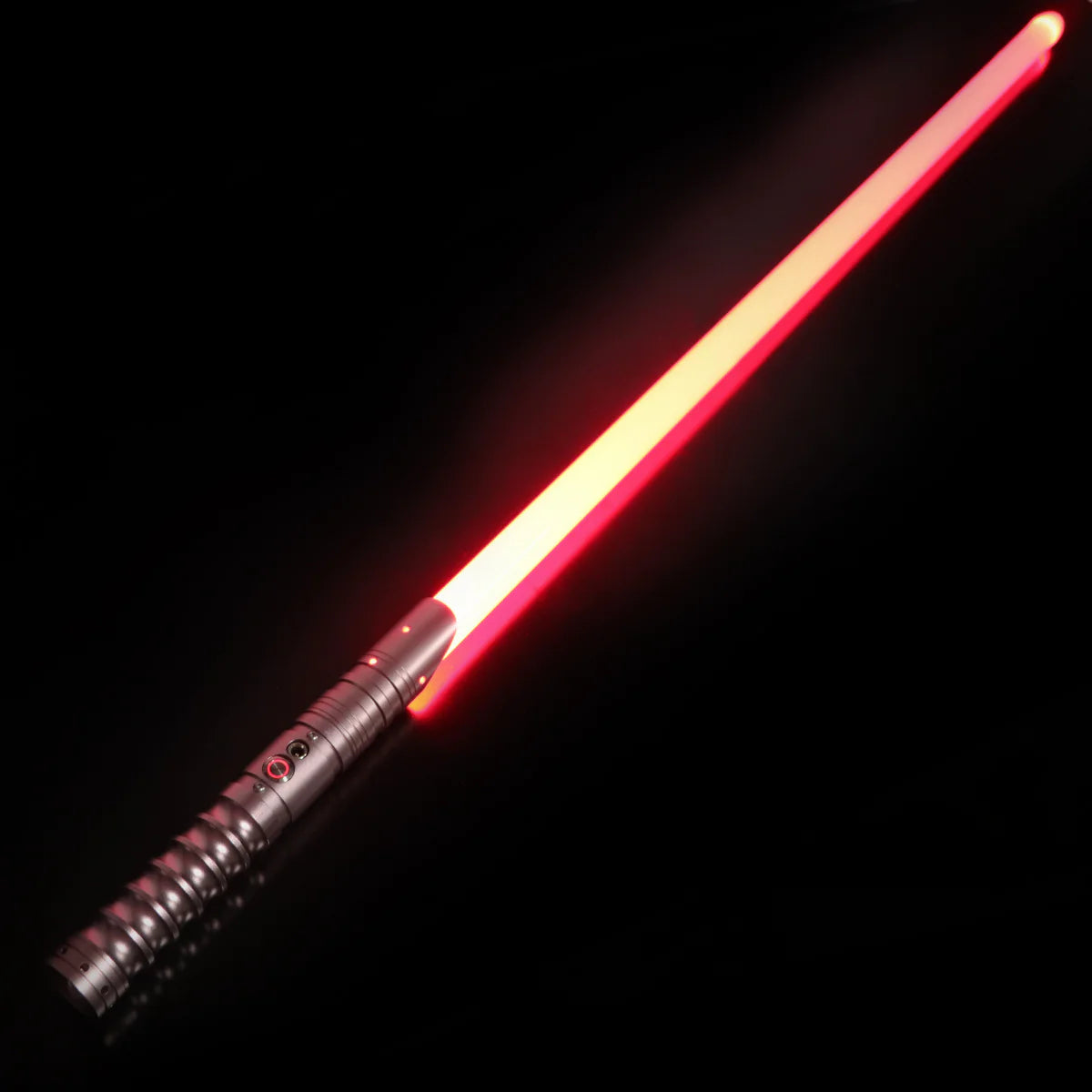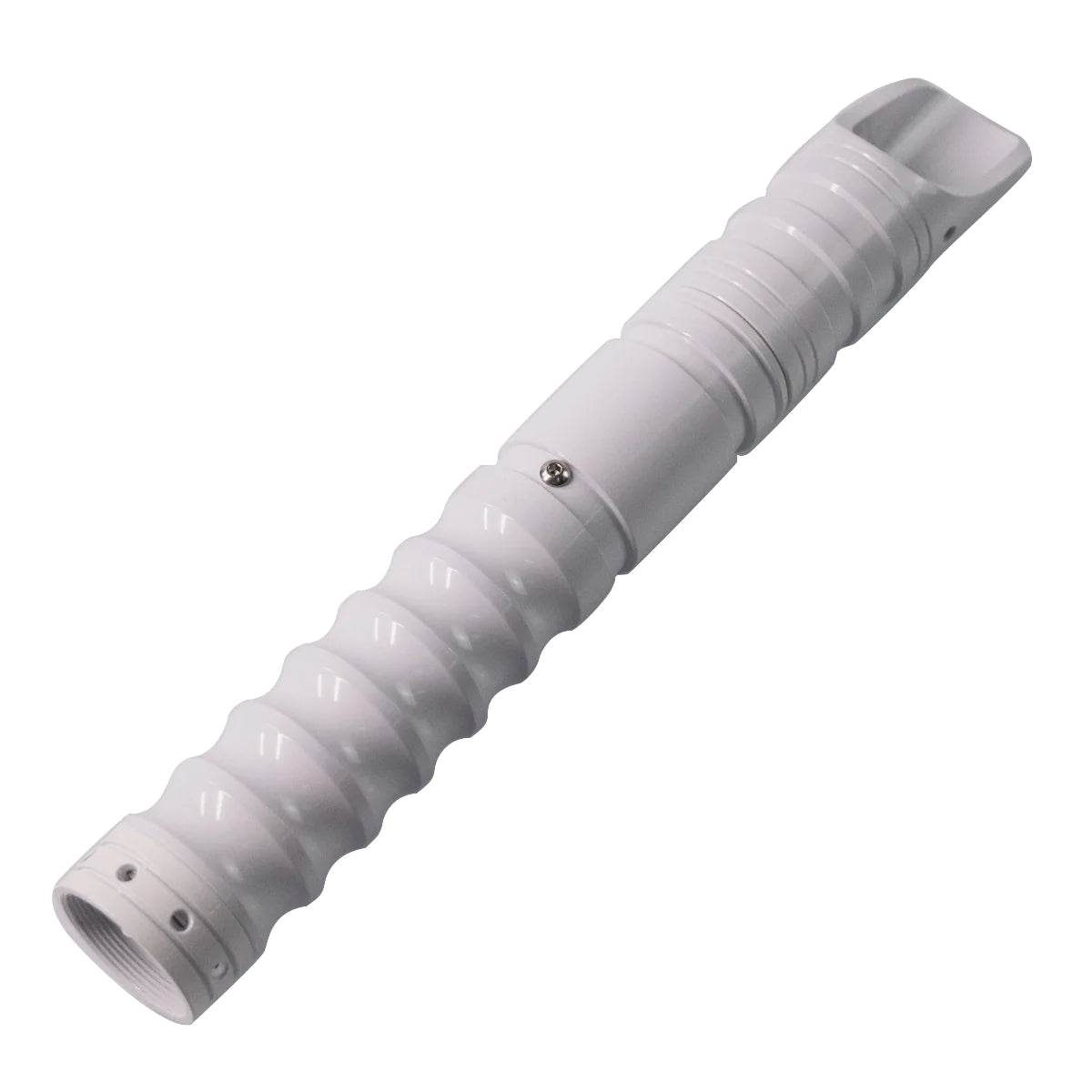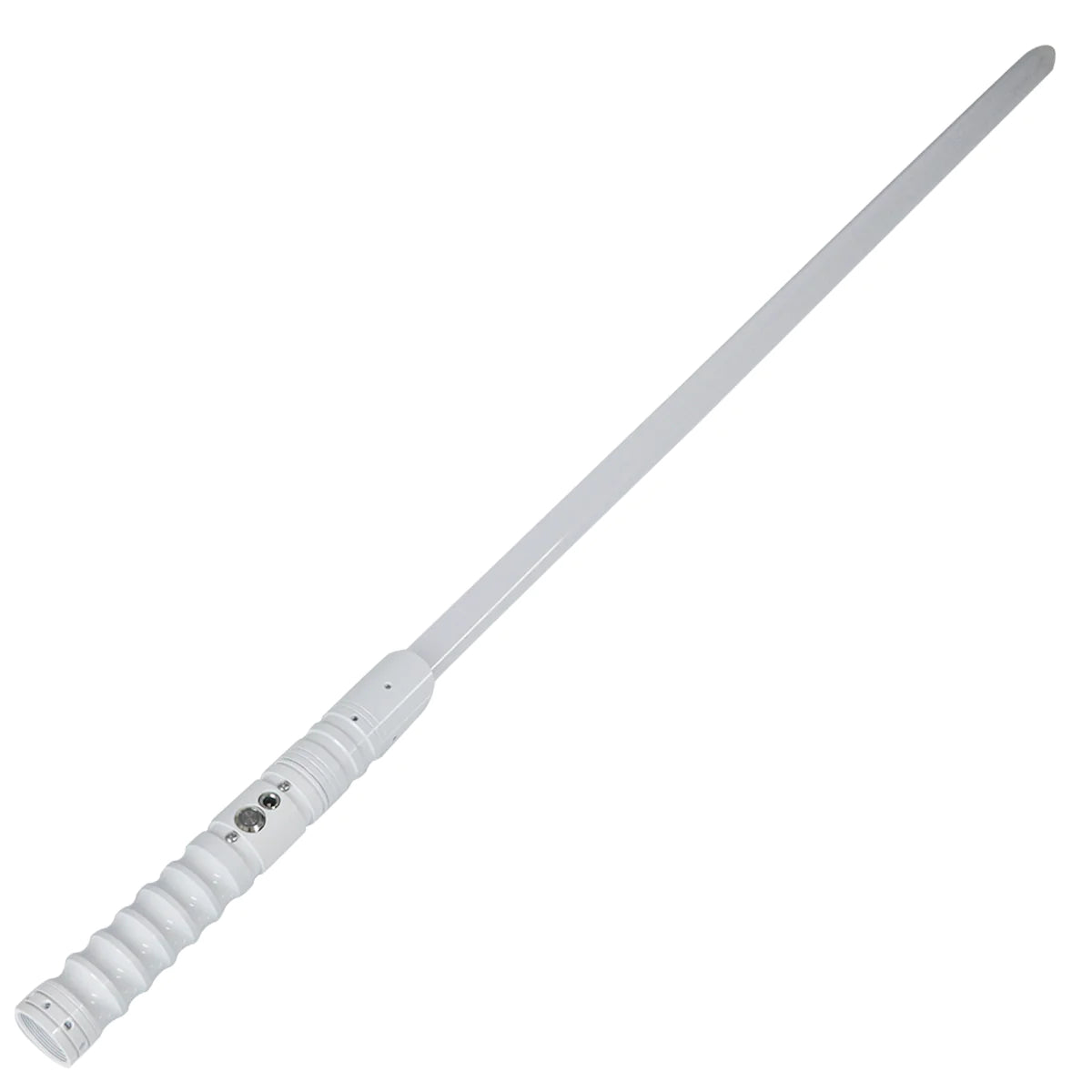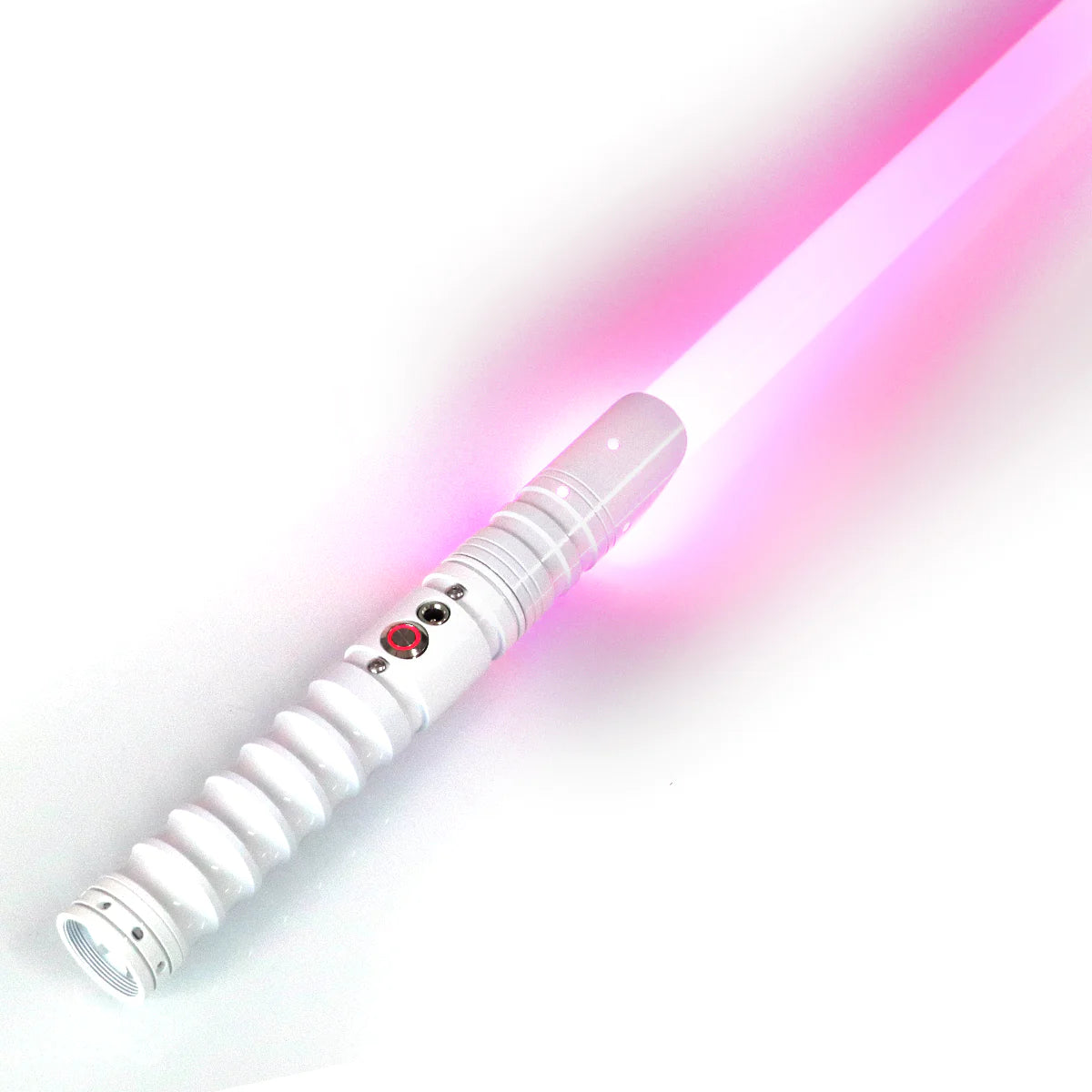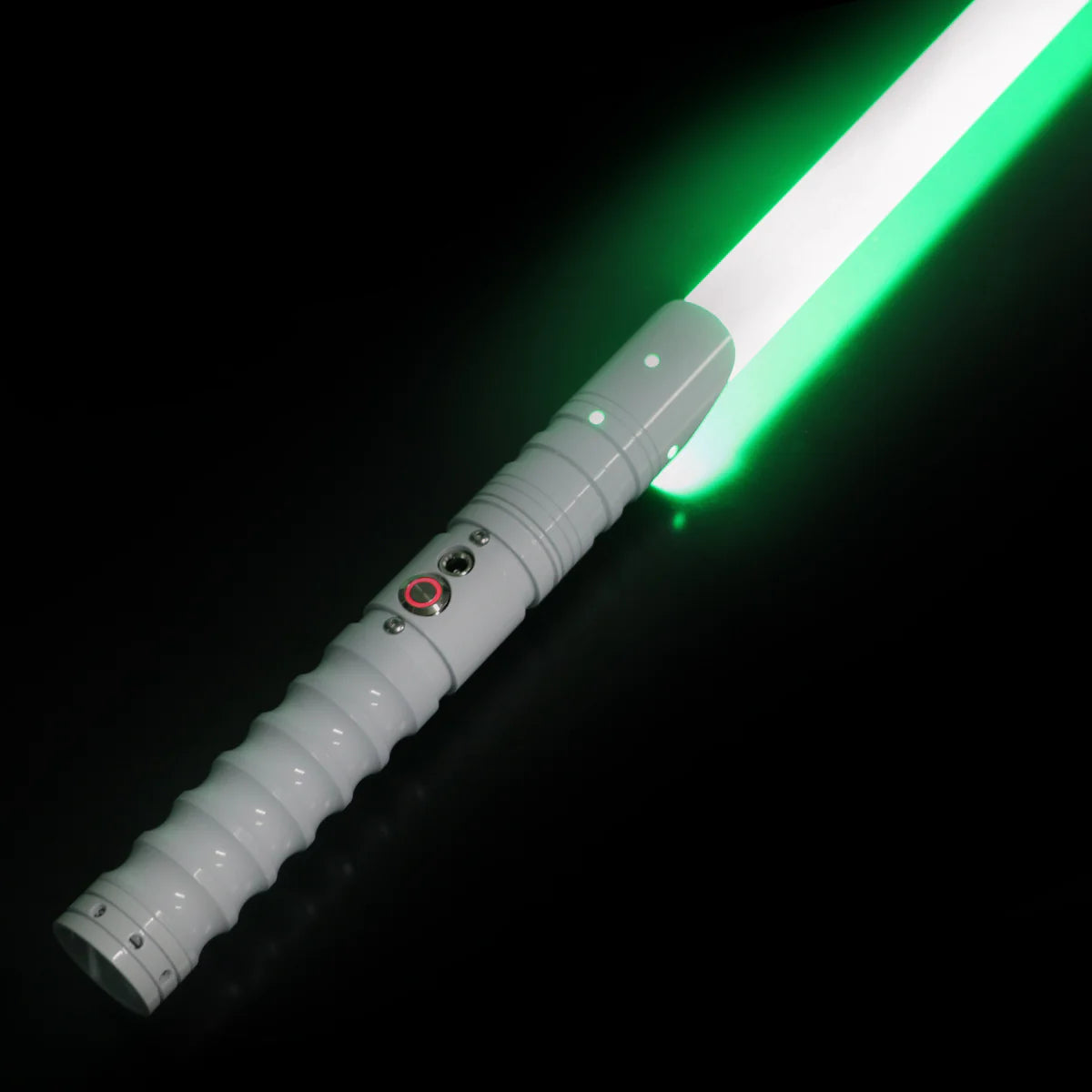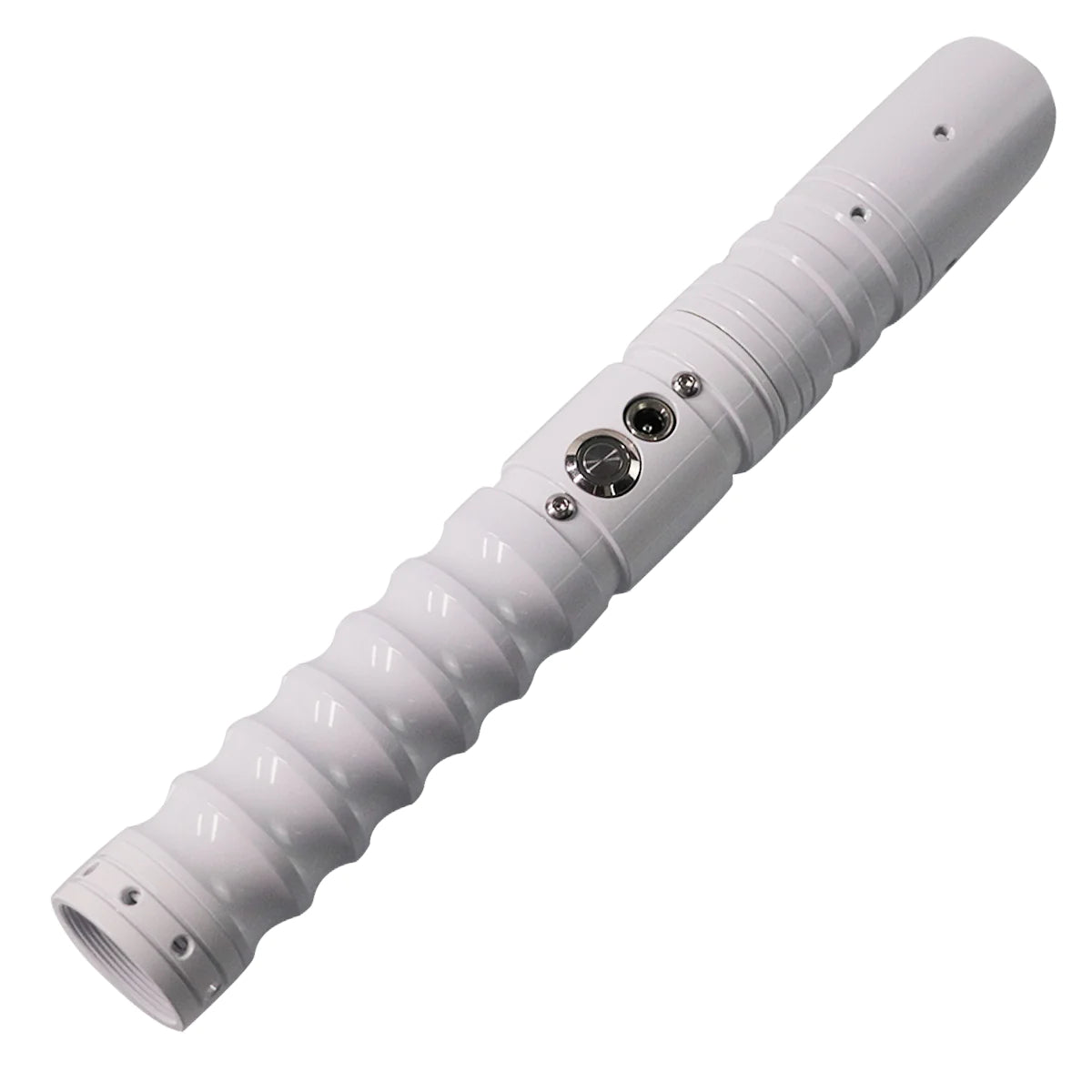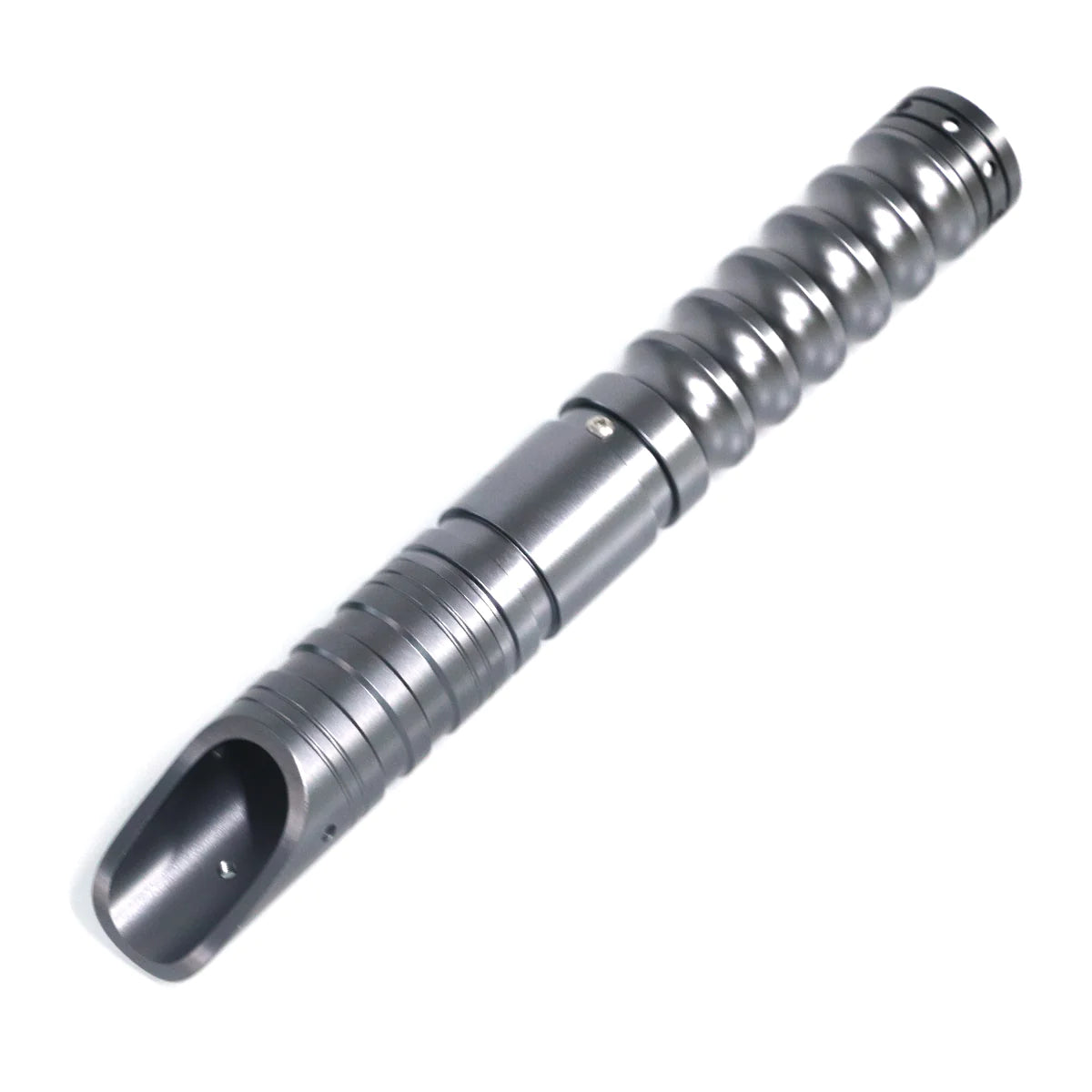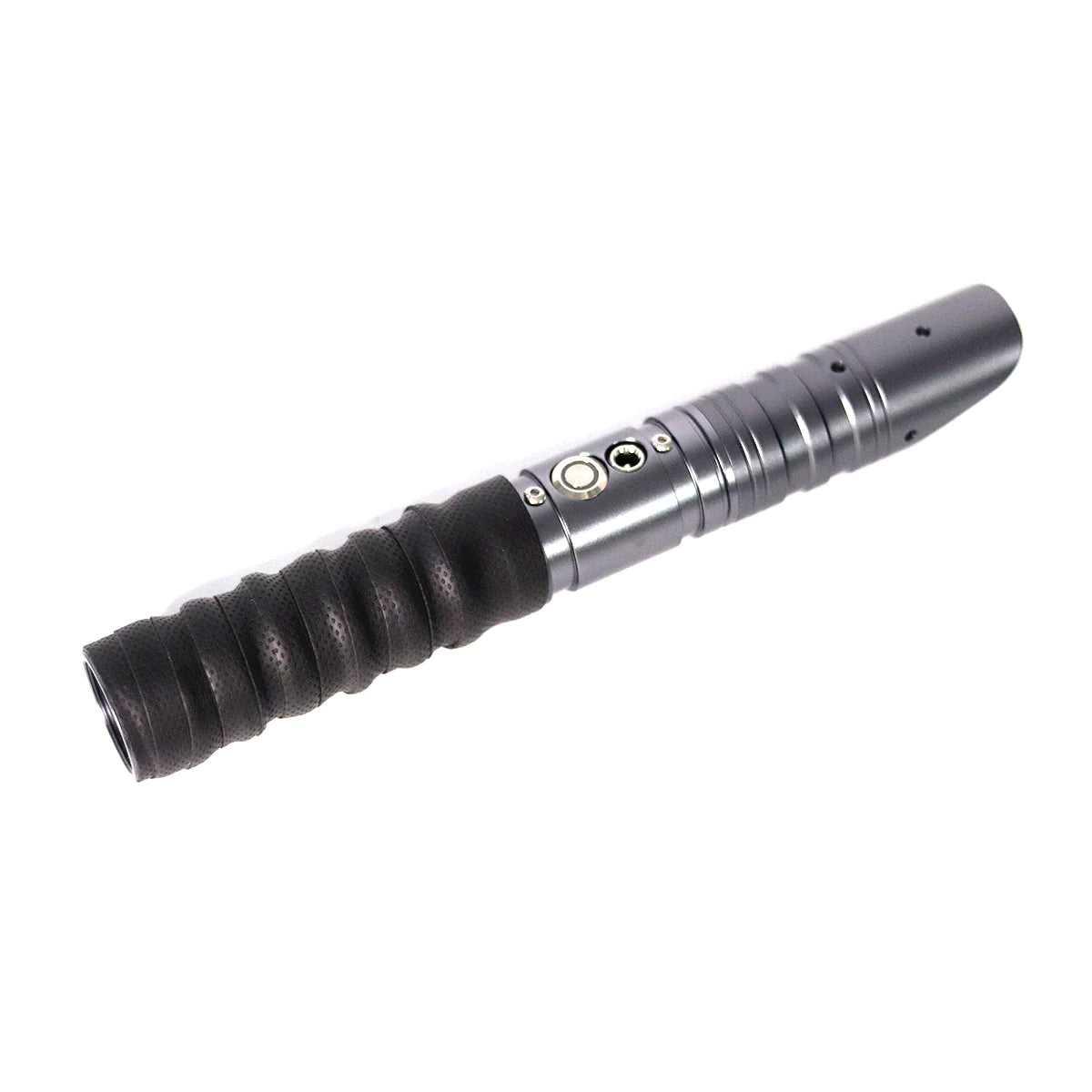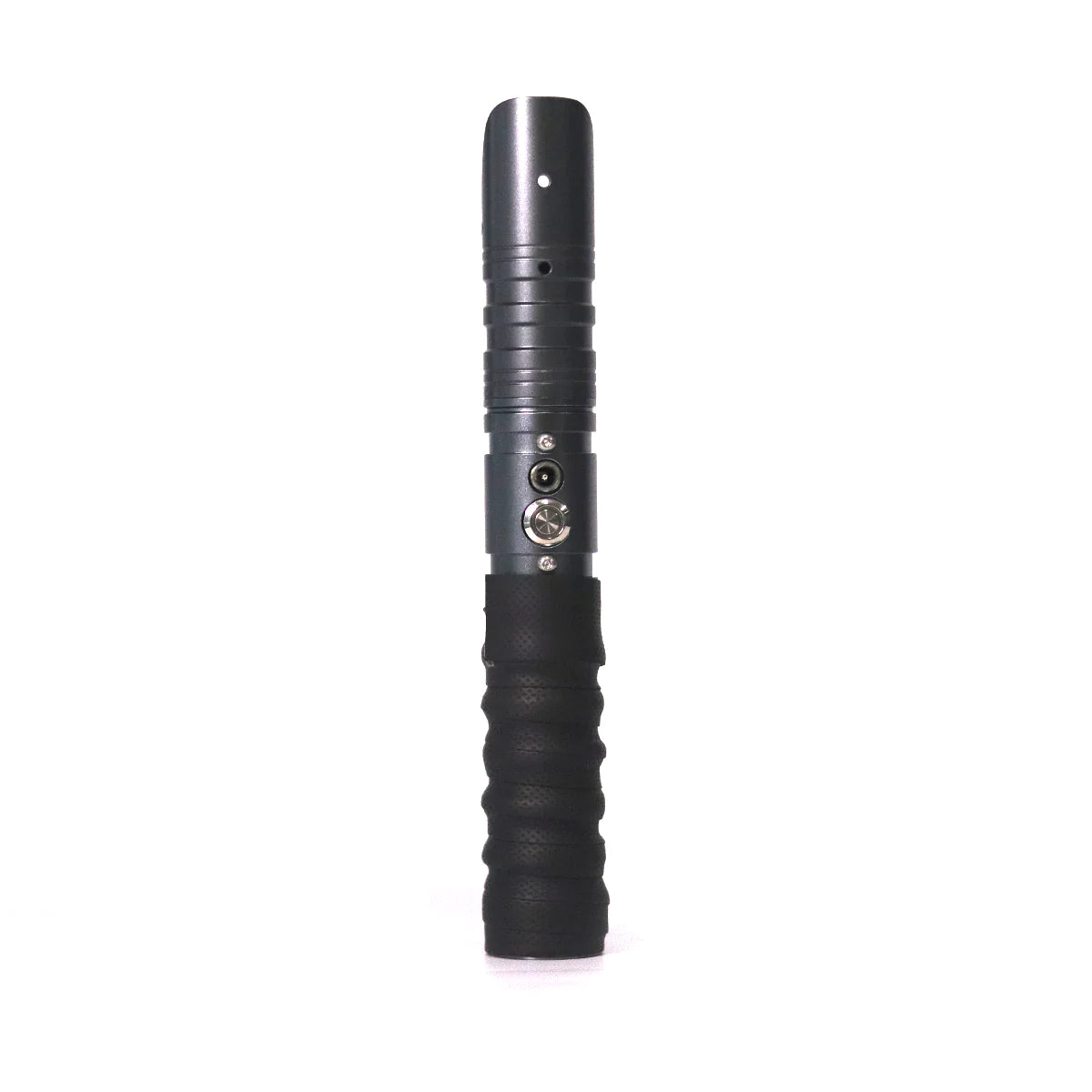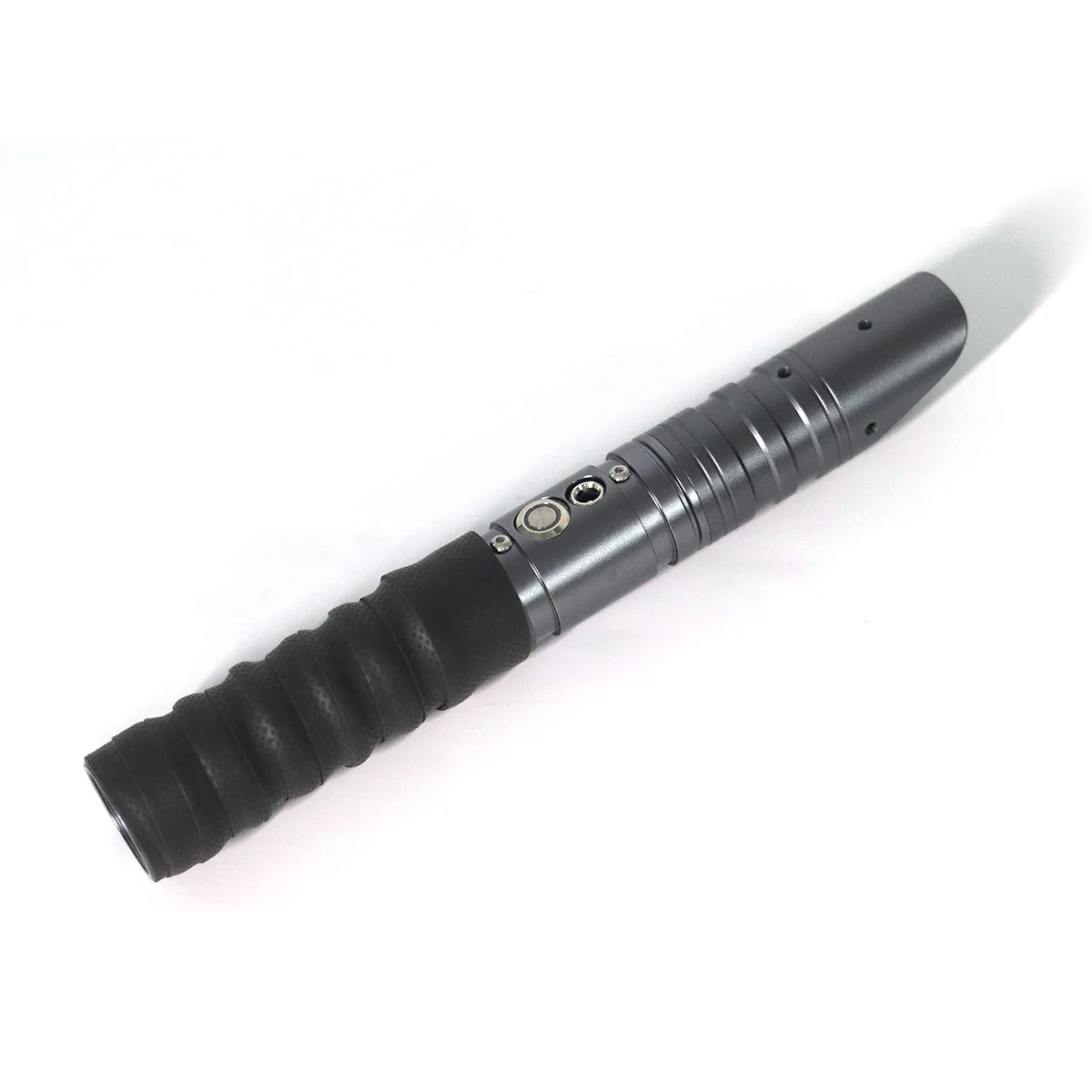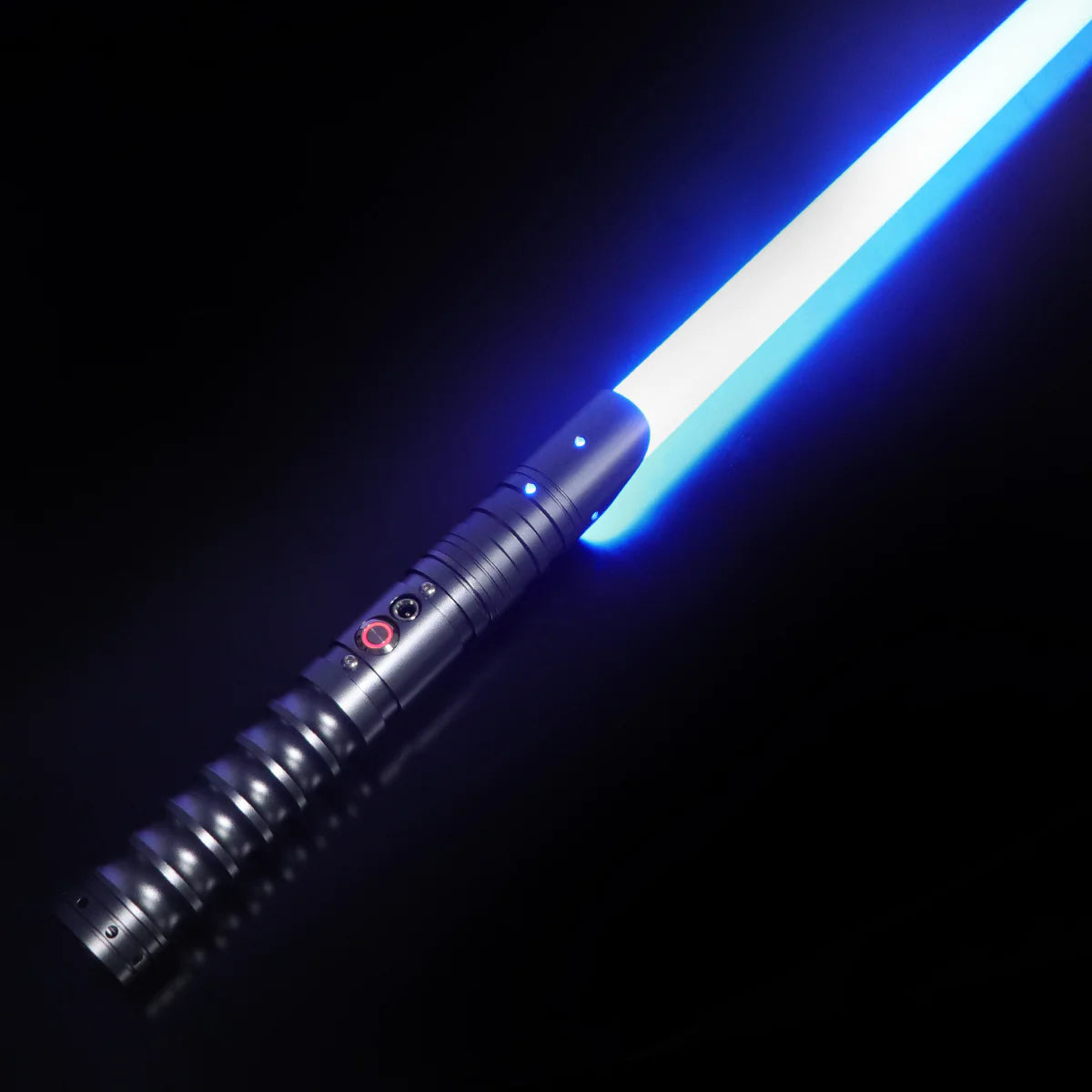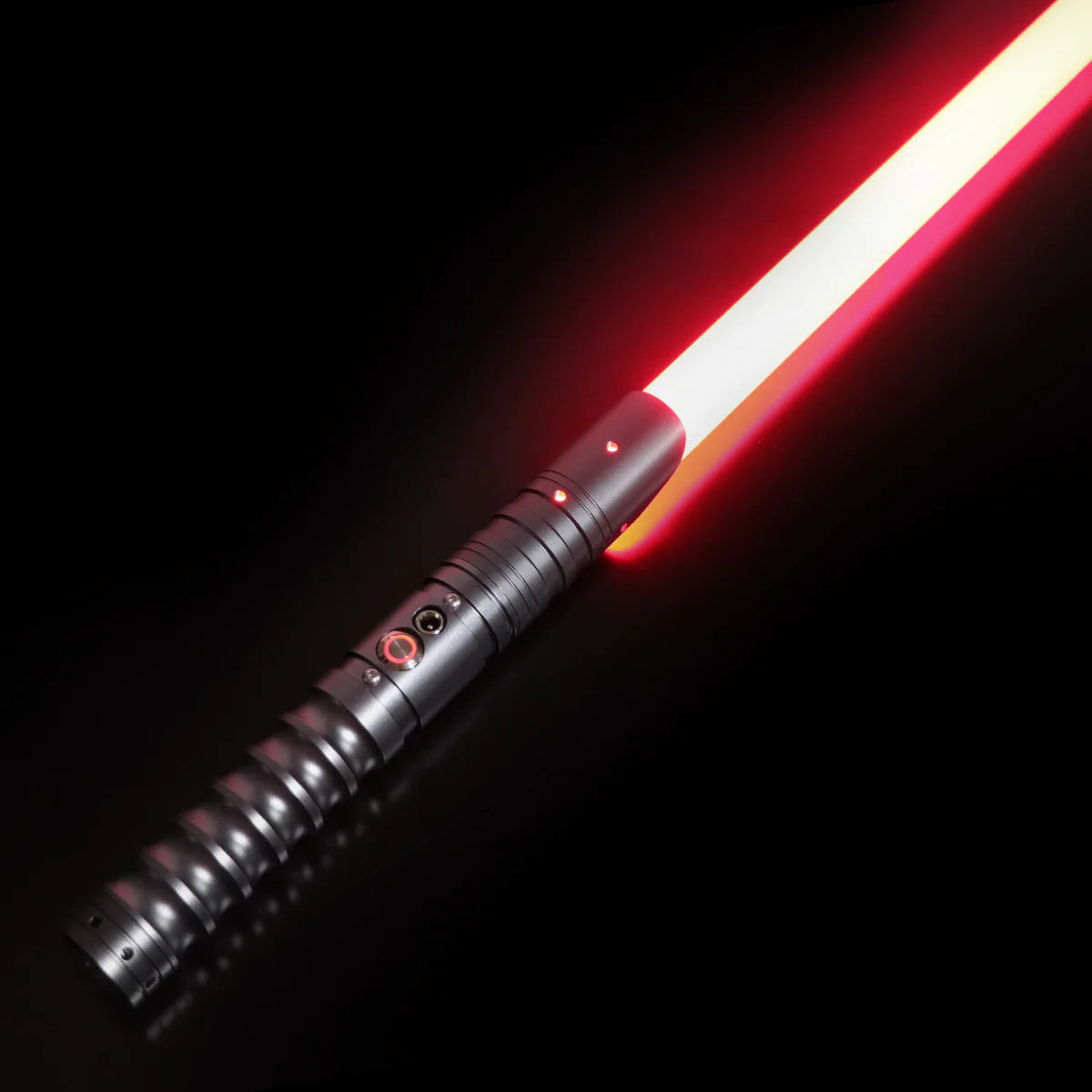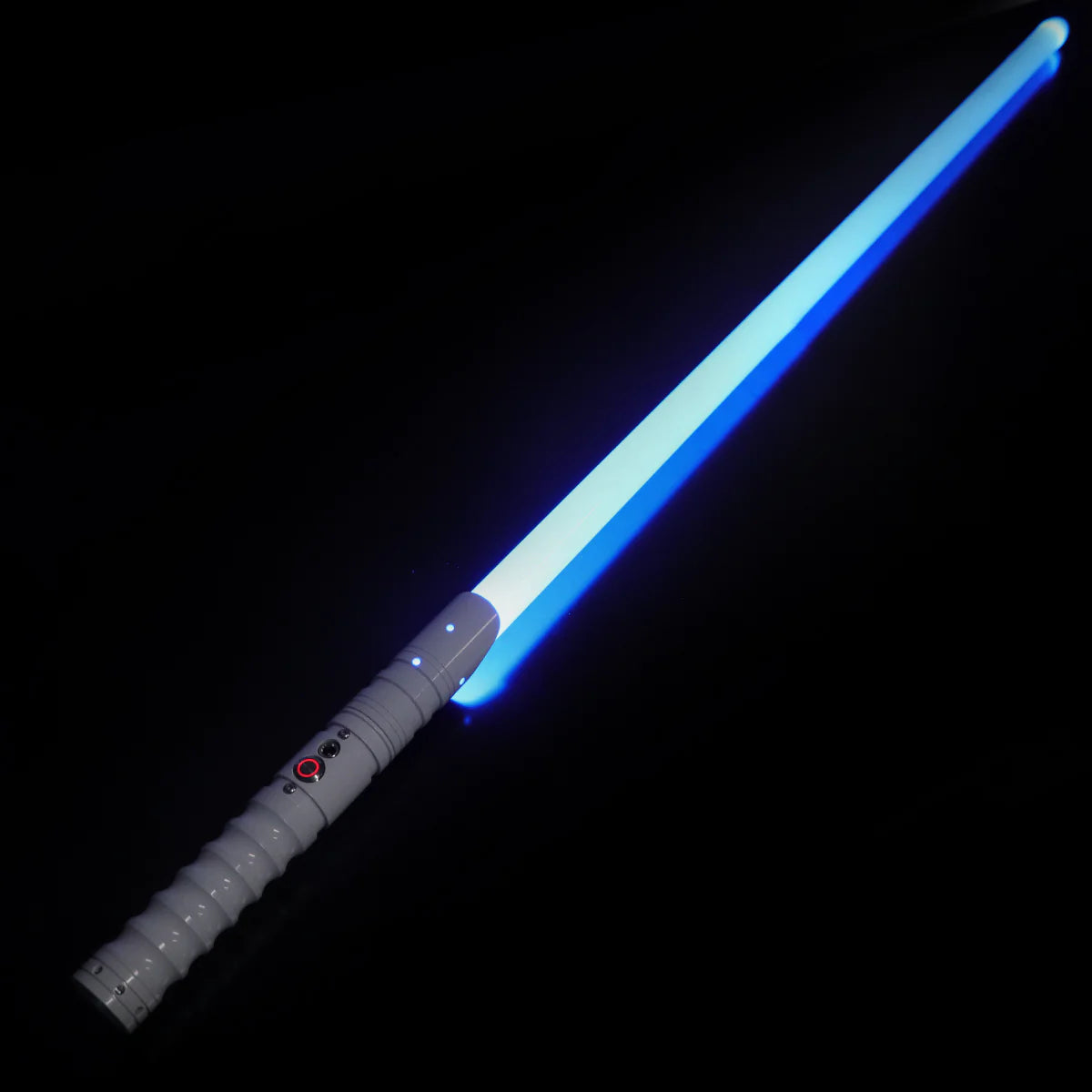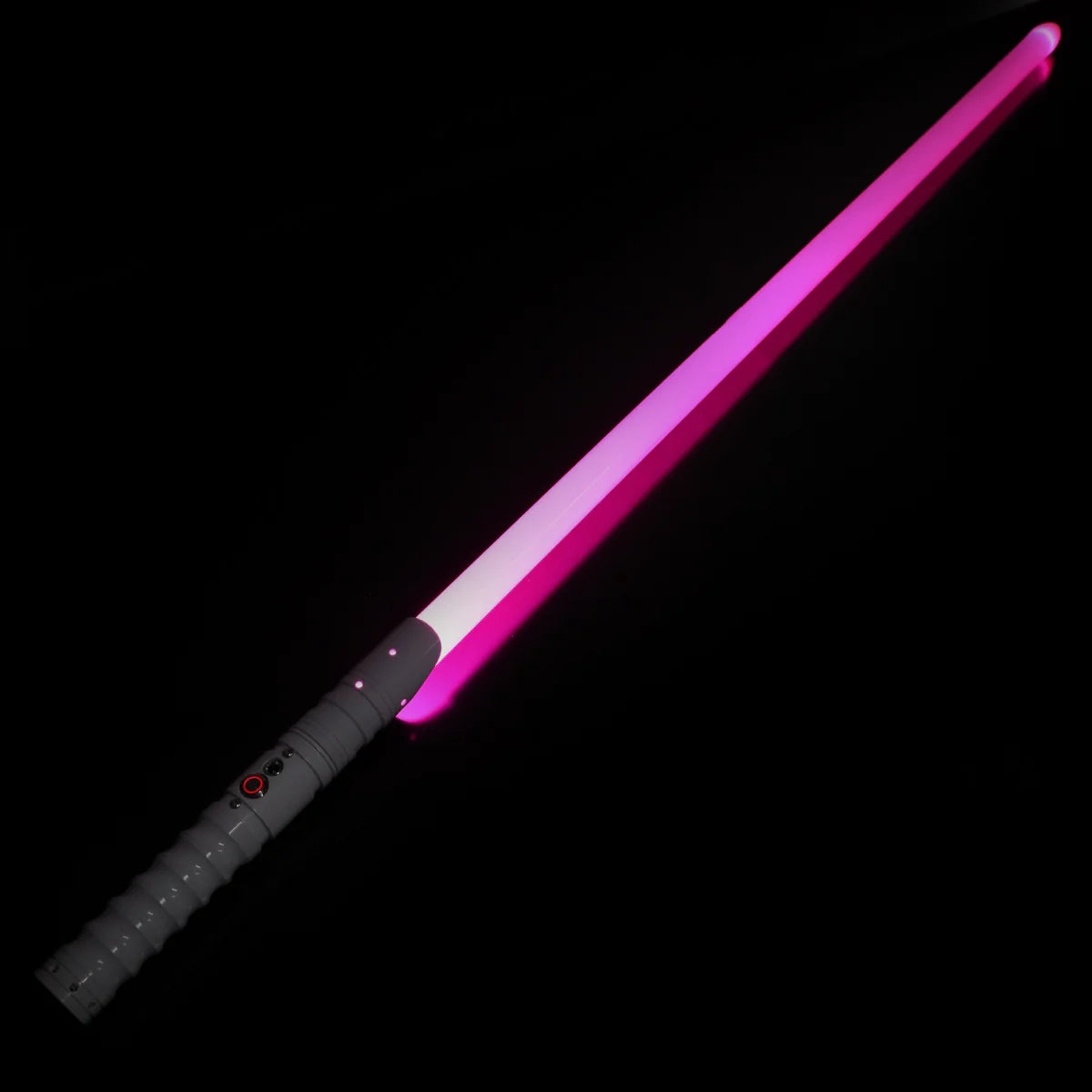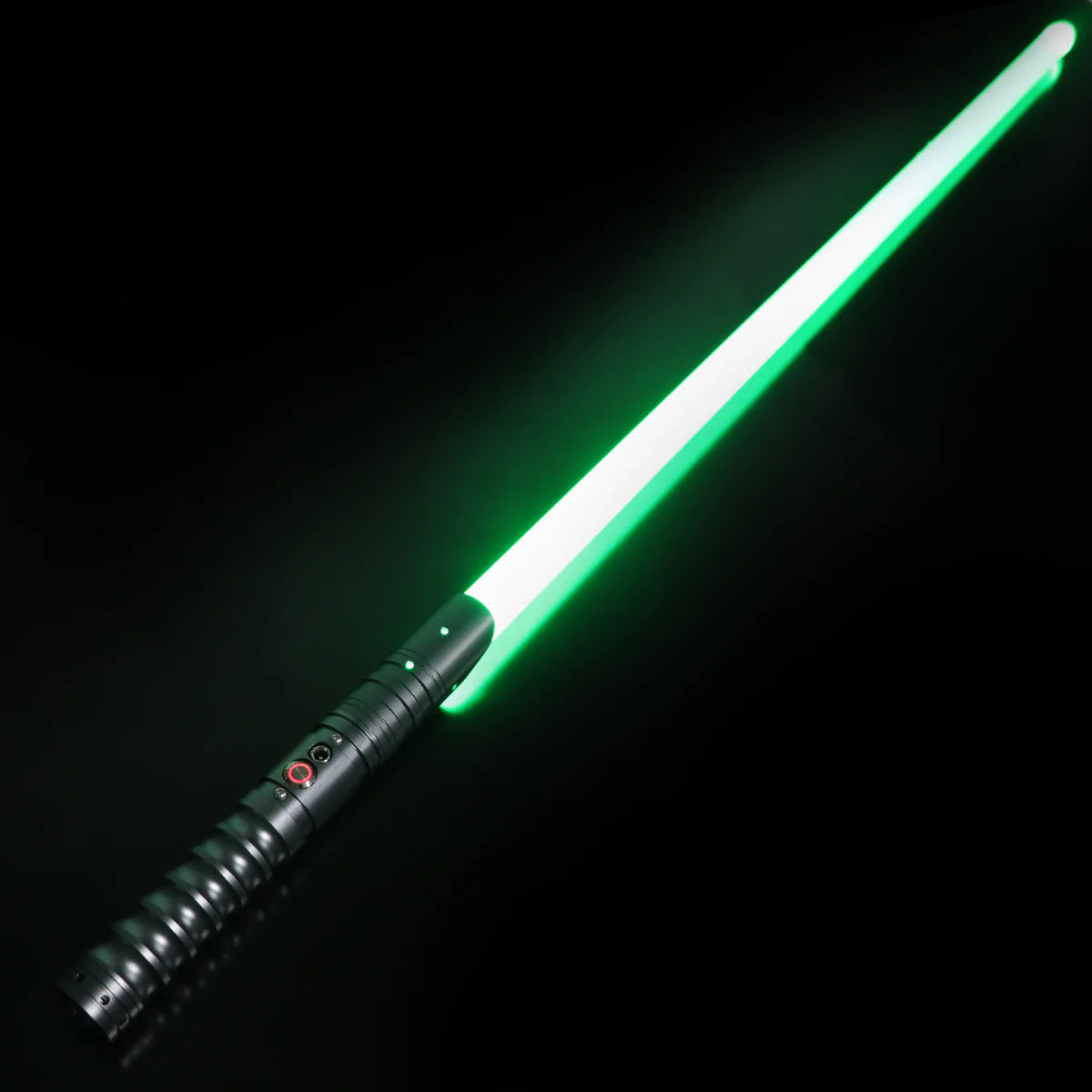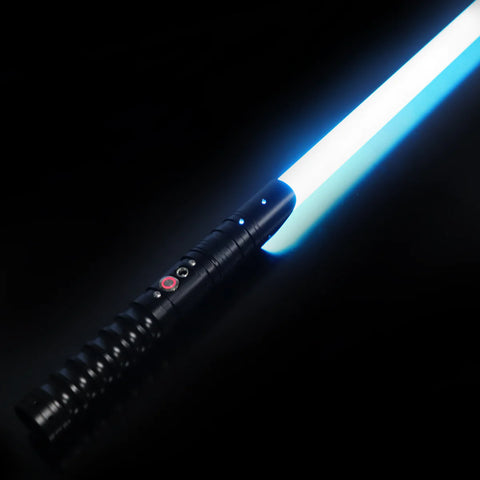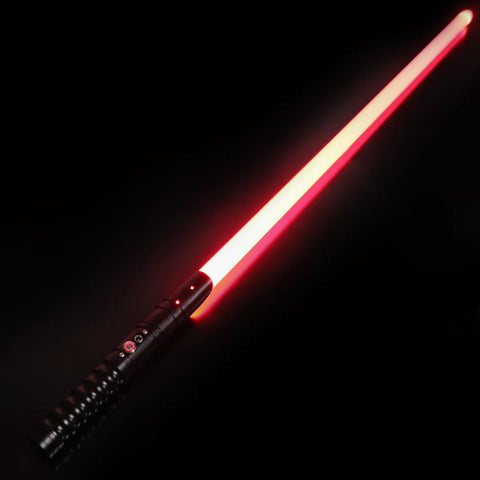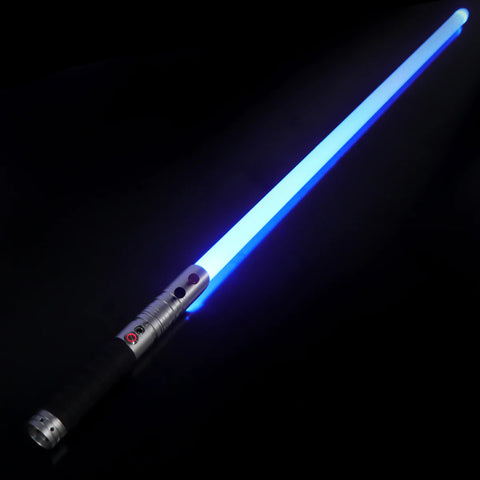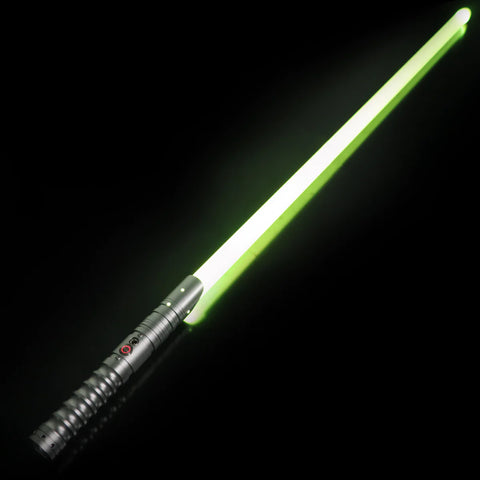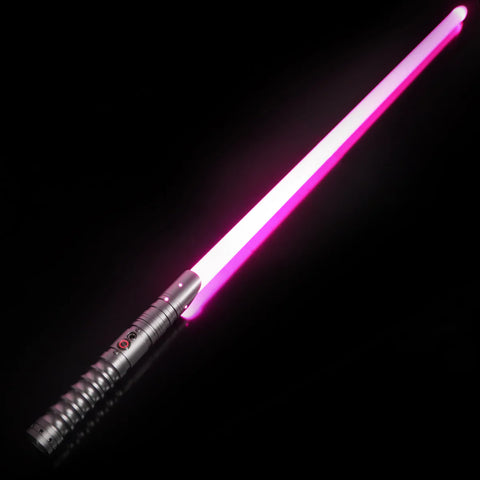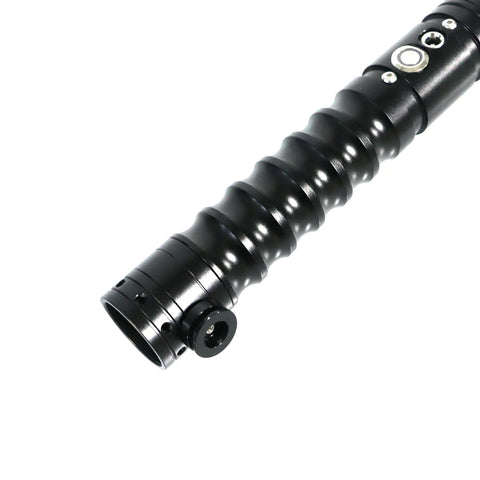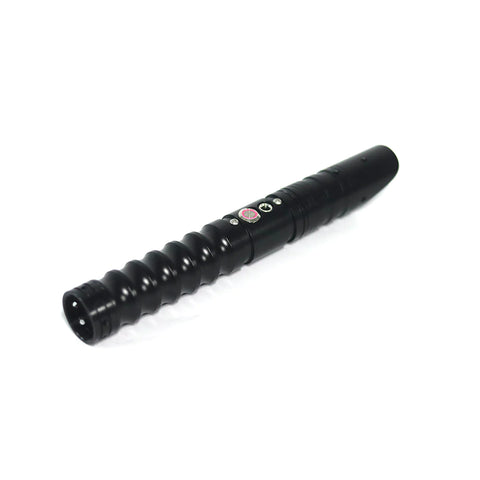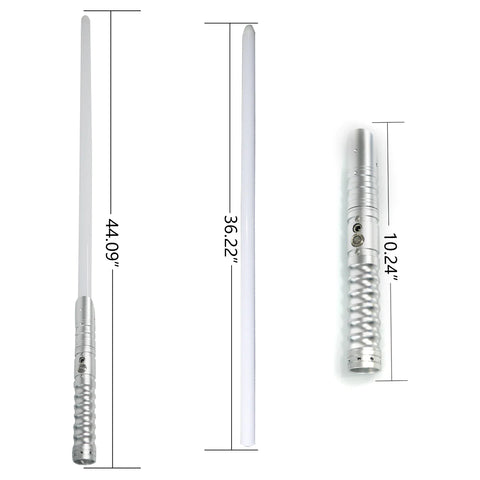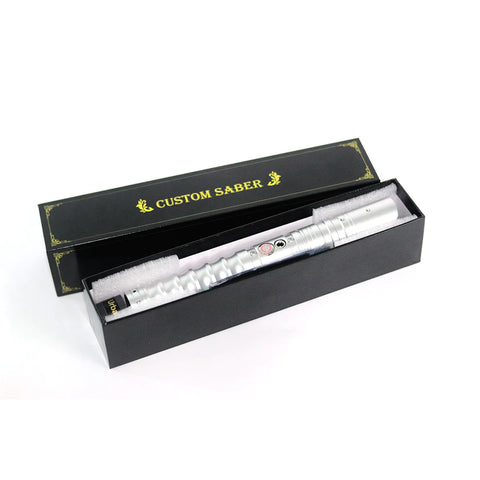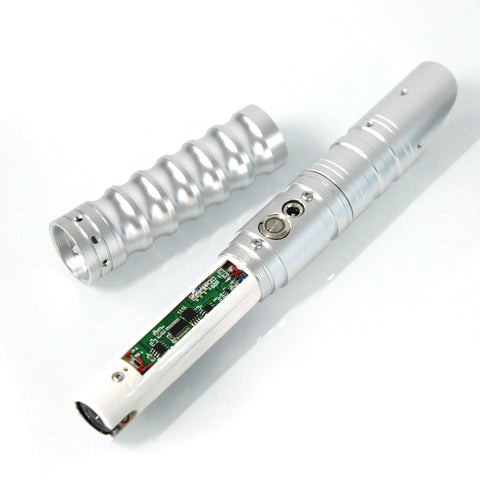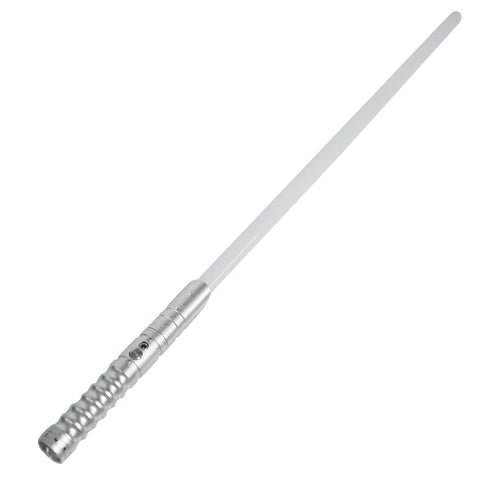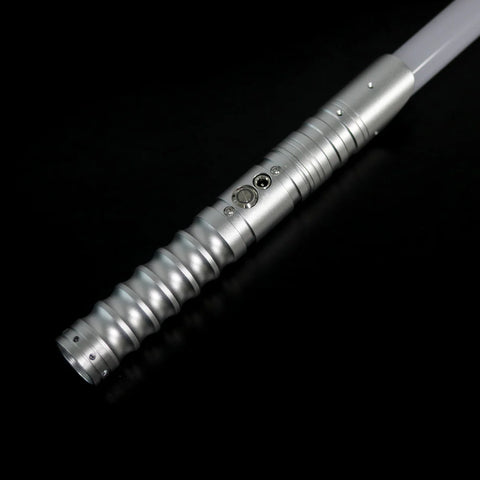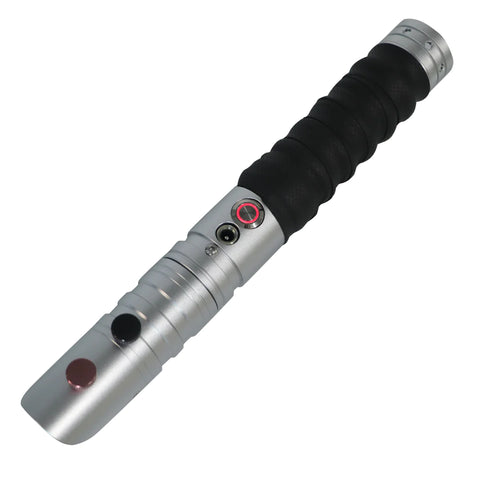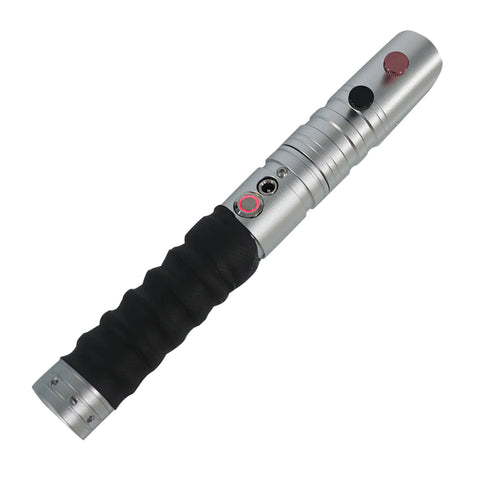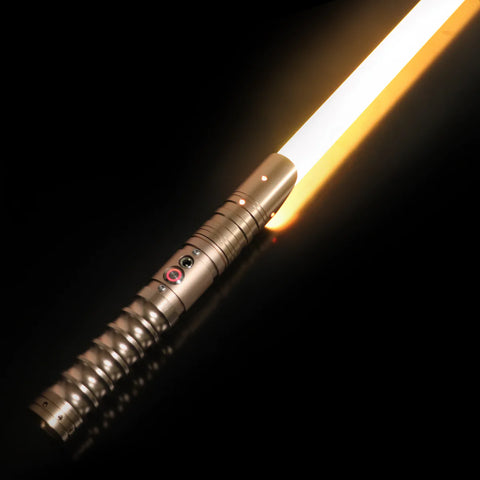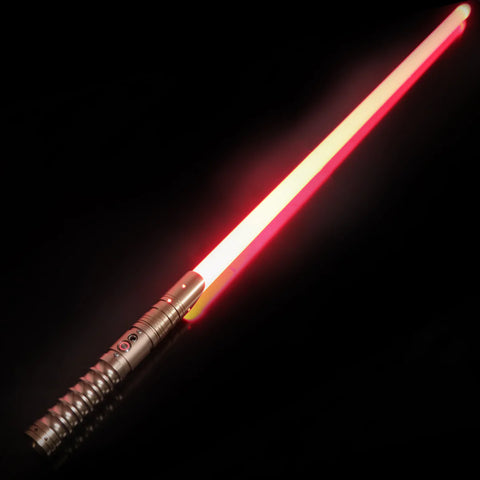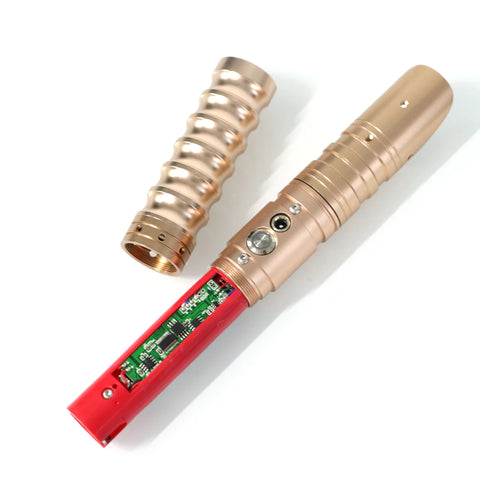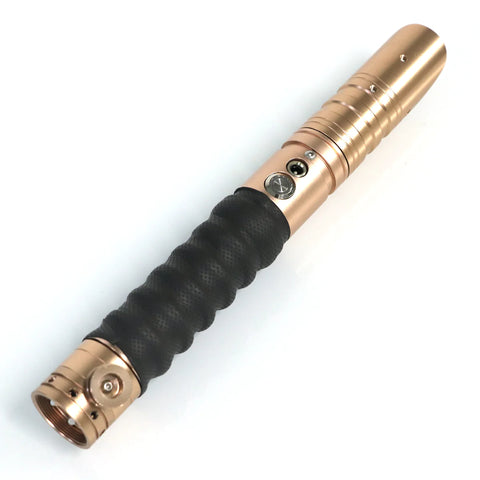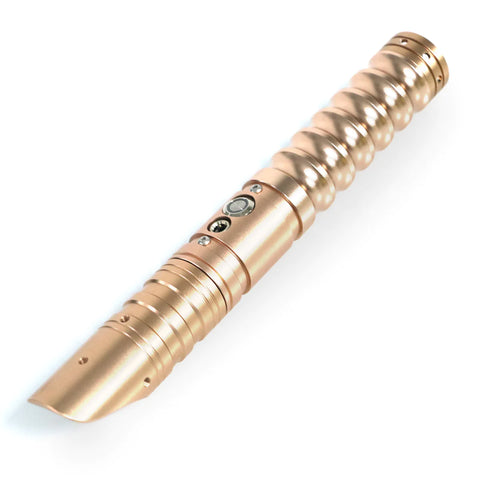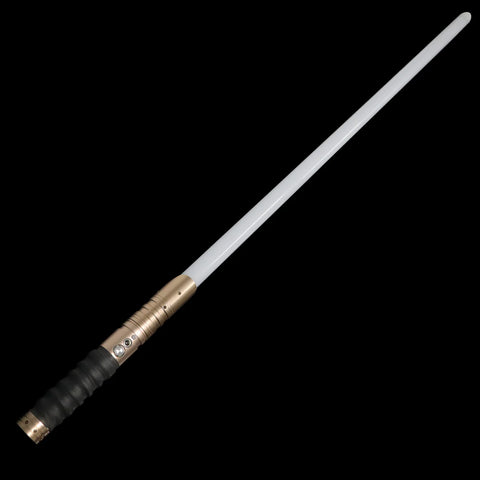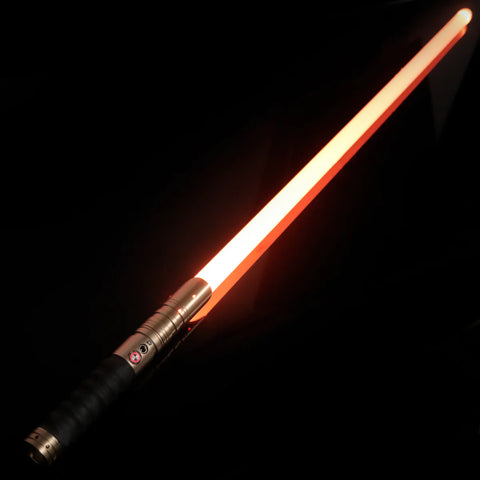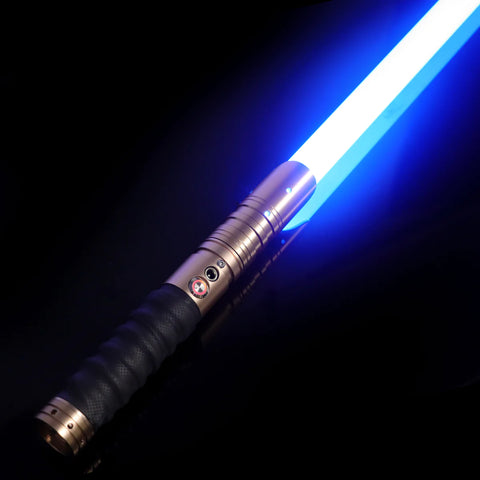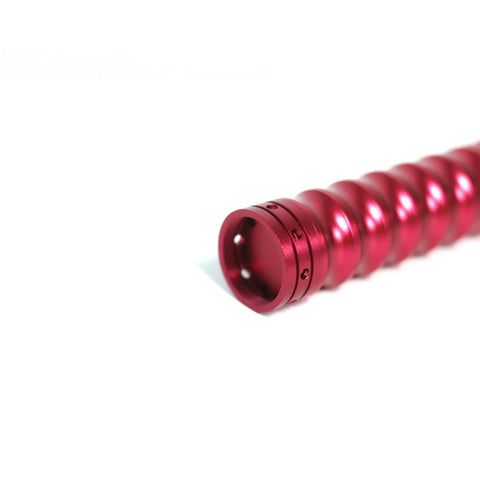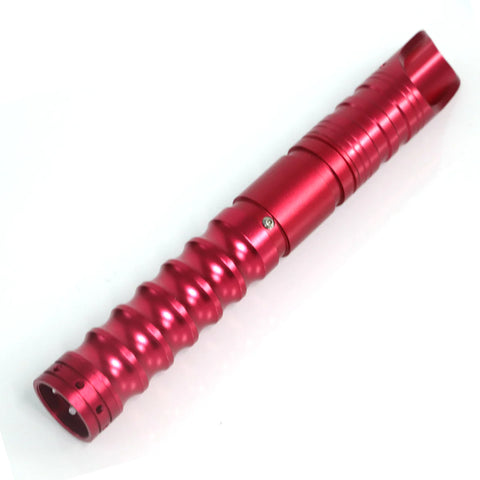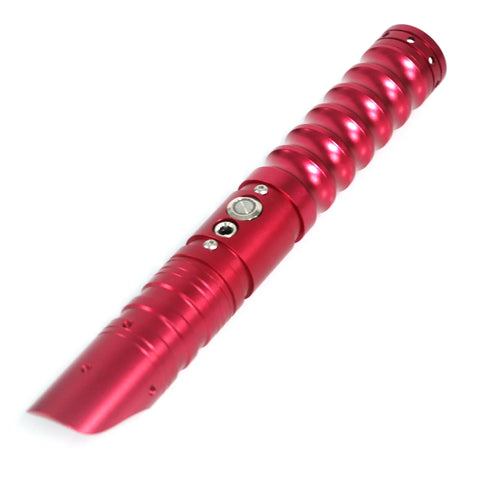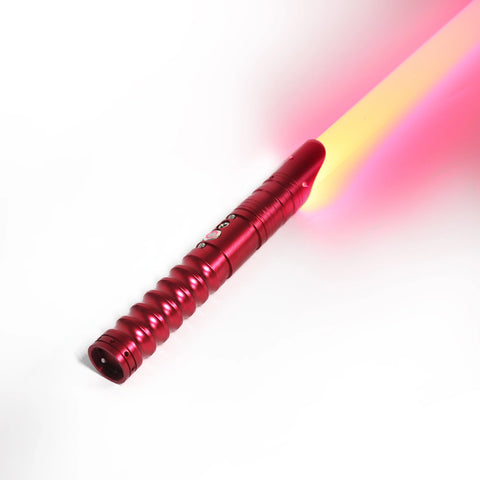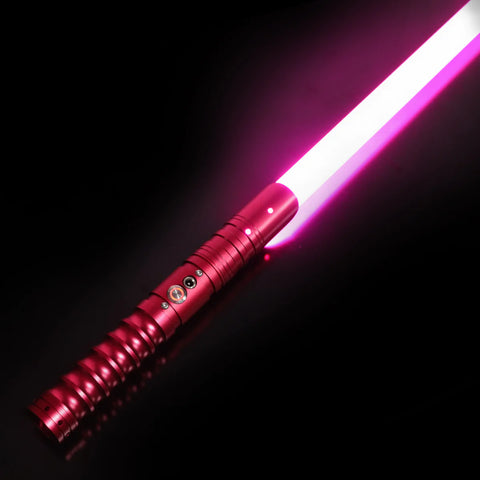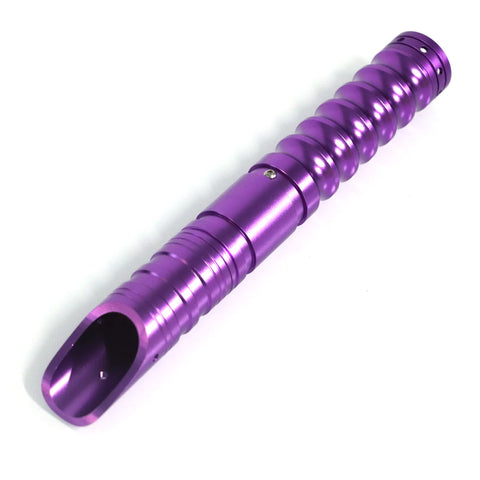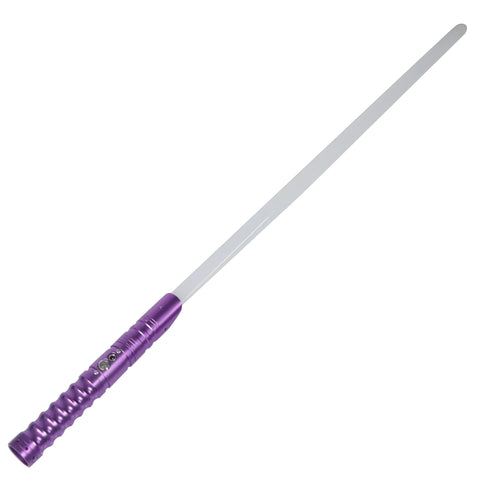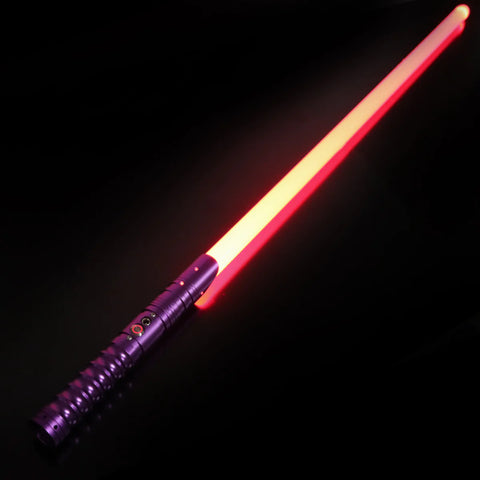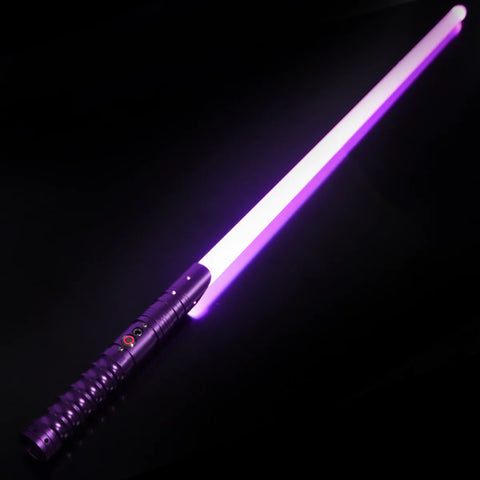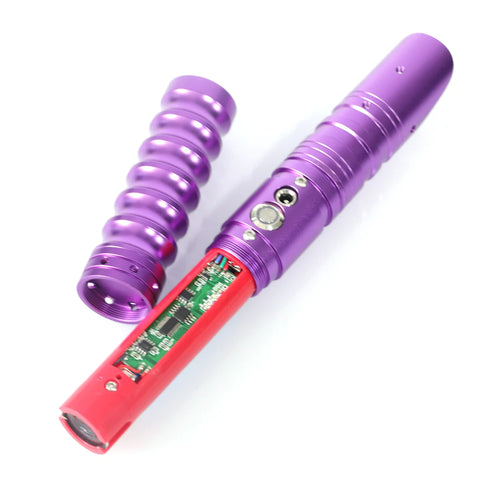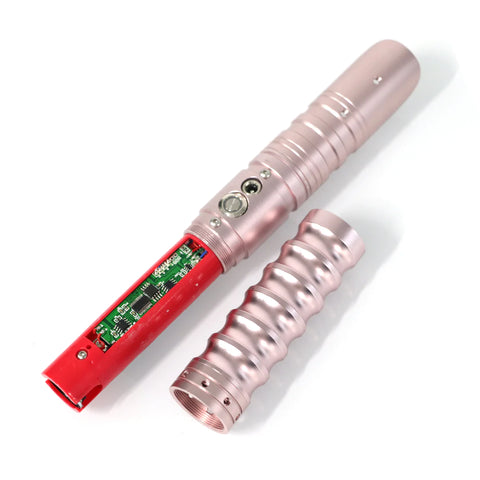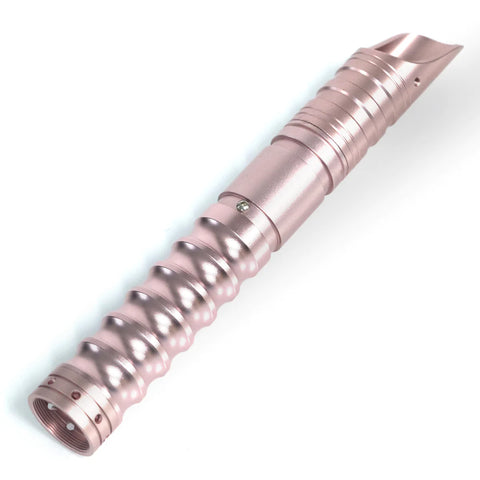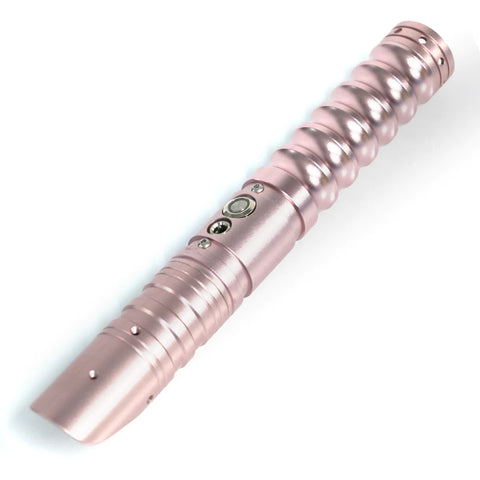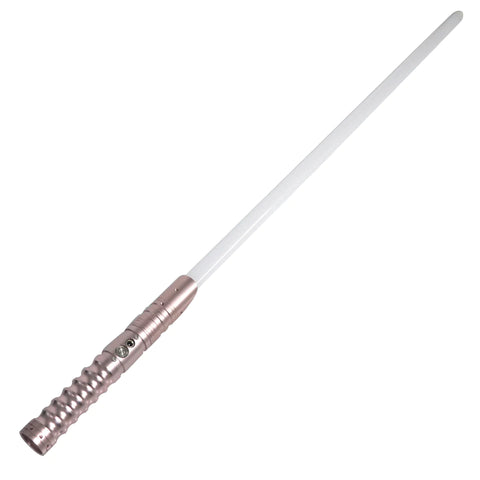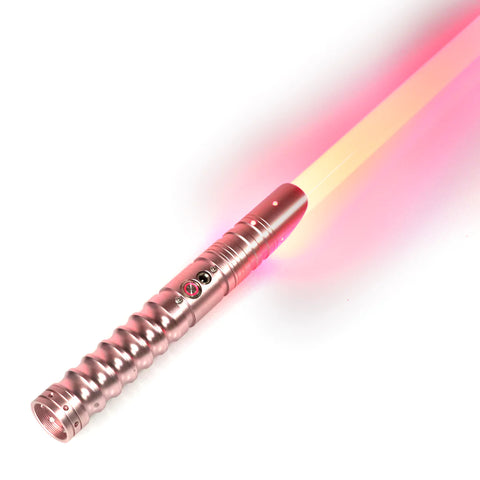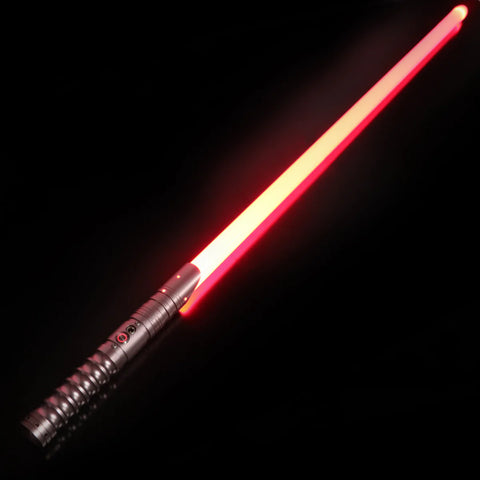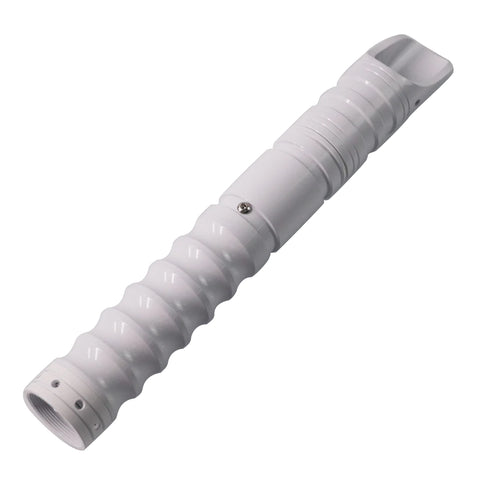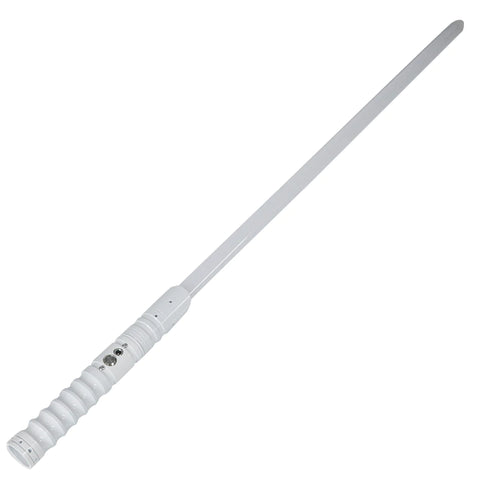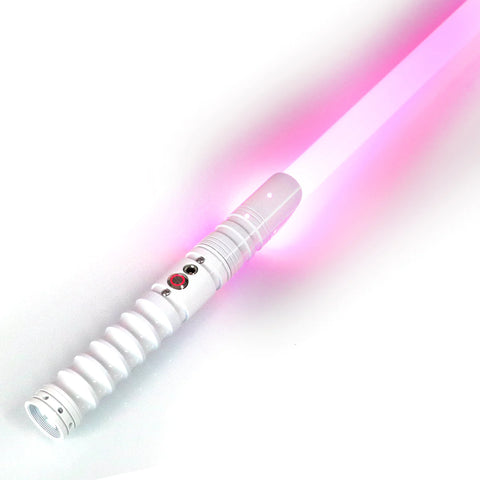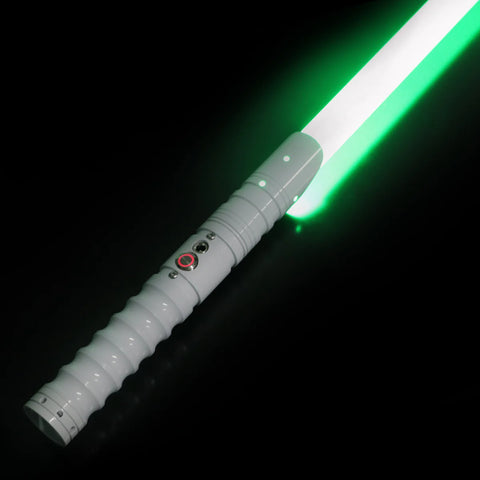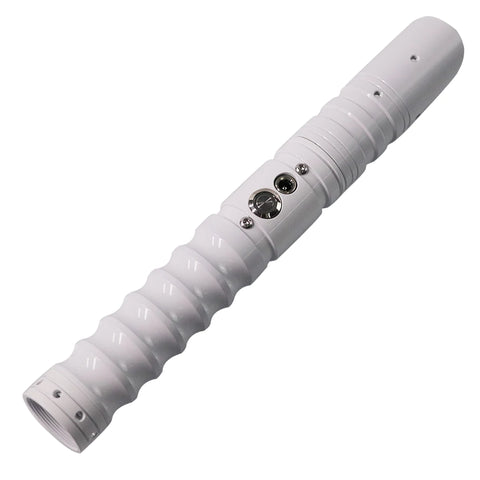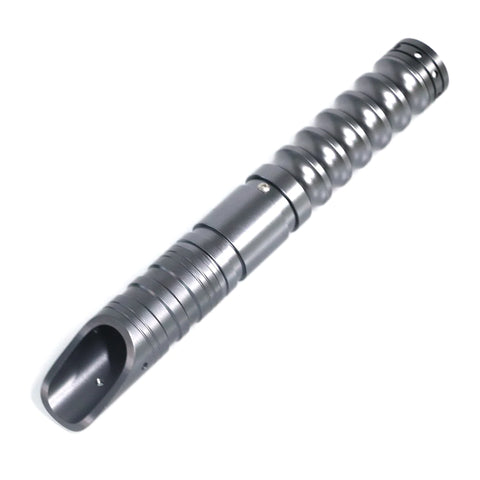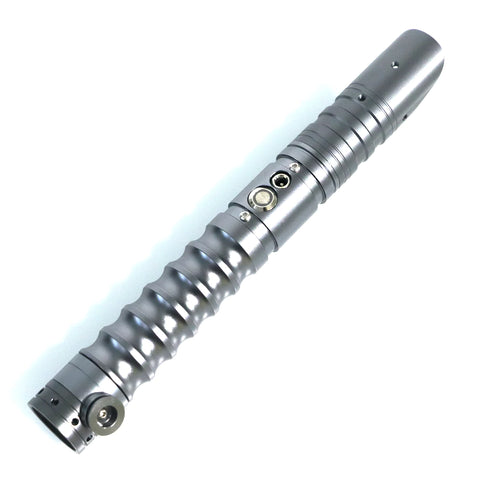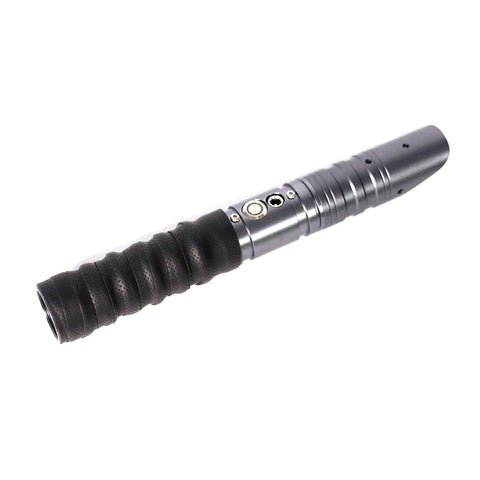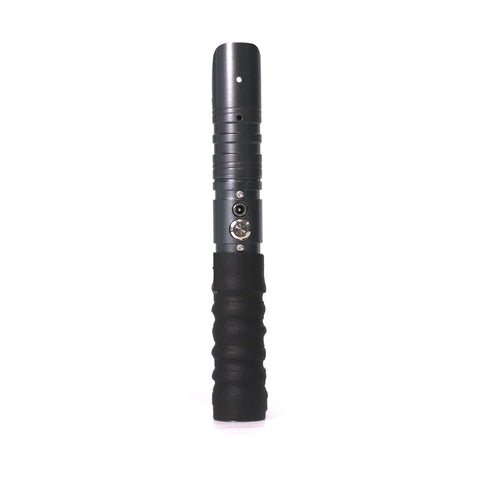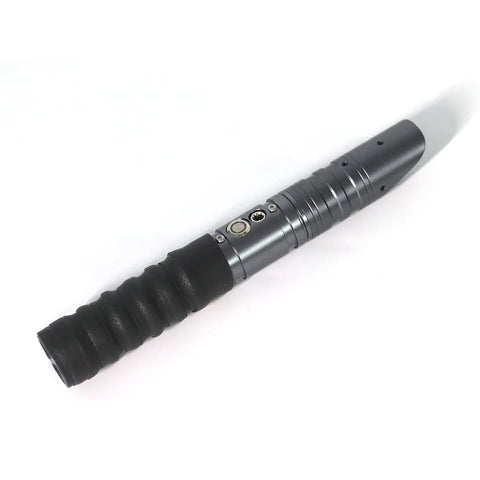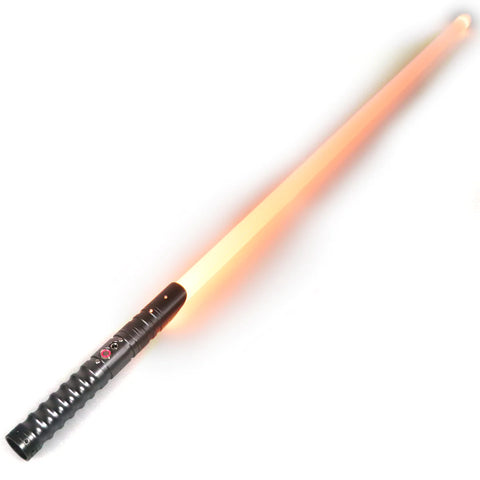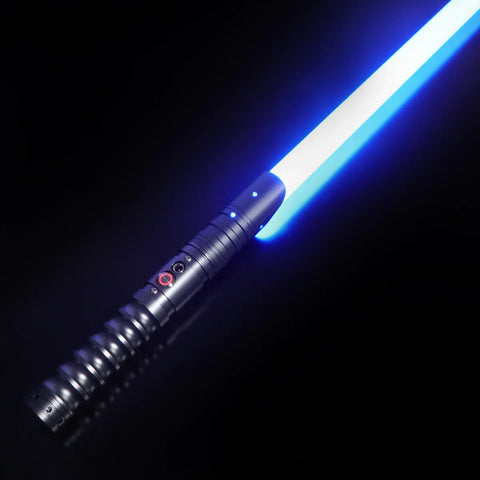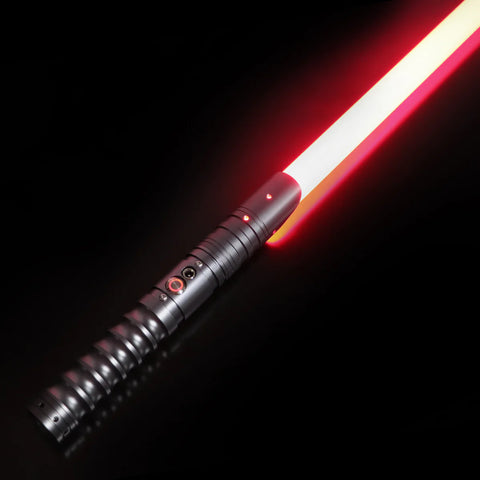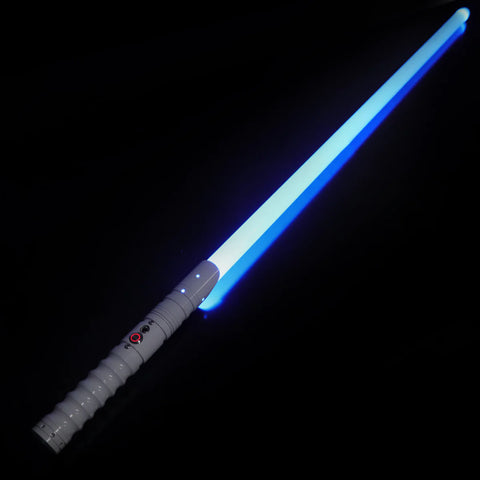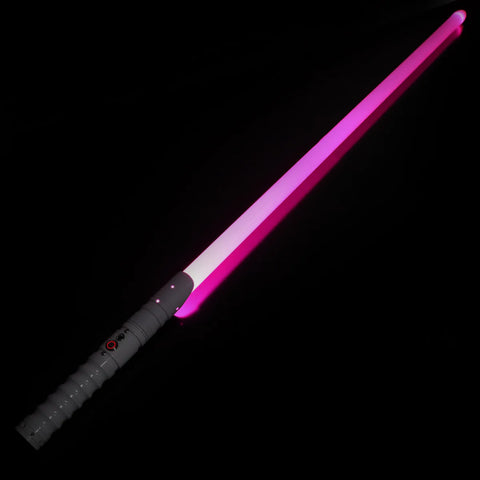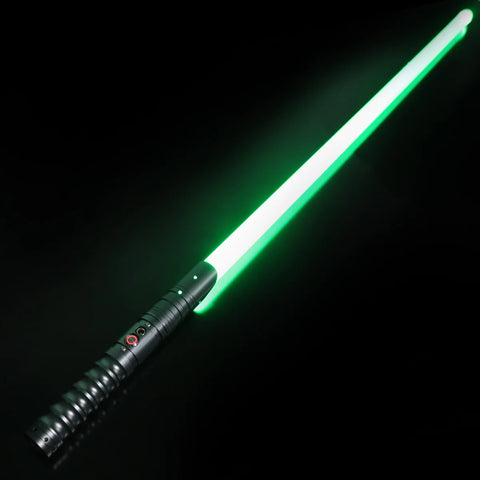 Free Shipping
Free standard shipping on orders over $99
Saber X The Droid Saber
Introducing the Droid Lightsaber: Ignite the Power Within!

Unleash the force of cutting-edge technology with our extraordinary creation - The Droid Lightsaber! Crafted with a passion for innovation and a dedication to perfection, this extraordinary saber is set to redefine your concept of a lightsaber.

Feel the energy surge through your veins as you grip the ergonomic hilt, designed for comfort and precise control. The Droid Lightsaber boasts a sleek and futuristic design that feels like an extension of your very being. Its impeccable craftsmanship ensures not only an awe-inspiring appearance but also unparalleled durability, making it the perfect companion for every Jedi, Sith, or enthusiastic cosplayer alike.

But that's not all! Our Droid Lightsaber features cutting-edge technology that will leave you in awe. With a clear polycarbonate blade, illuminated with a mesmerizing array of colors, your every move will be a breathtaking spectacle. Adjust the blade to match your mood, personality, or combat style, and watch as it springs to life with an electrifying brilliance.

Experience the advanced combat features of the Droid Lightsaber, including multiple saber modes, dynamic sound effects, and customizable blade lengths. Engage in epic battles with the confidence of a true Jedi Master, as the Droid's responsive swing and clash sensors amplify the thrill of each duel.

Worried about power drainage? Fear not, for the Droid Lightsaber comes equipped with a state-of-the-art rechargeable power cell, providing you with hours of uninterrupted saber-swinging excitement. 

Are you ready to embrace the destiny of a true Jedi Knight or Sith Lord? Whether you're a seasoned saber-wielder or a padawan just beginning your journey, the Droid Lightsaber is your ultimate companion. Ignite the power within and seize your destiny today!

Join the ranks of the chosen few who wield the Droid Lightsaber, and may the force be with you always!
BASE LIT RGBX:

12w LED's in the hilt
Smooth Swing
All Blade Colors
Polycarbonate Blade
Removable Blade
8 Pre-downloaded sound fonts
Flash on Clash
Blade Lock-up
Aircraft Aluminum Hilt
2-3w (4-5 ohm) speakers
CE Certified
100% Great for Dueling 
XENOPIXEL:

(Neopixel Blade) Neopixel 50w LEDs in the Blade, makes it look realistic with blade scrolling.
⁰Premium Smooth Swing
Infinite Blade Colors
16 Pre-Installed Sound Fonts, with the ability to customize and change them with included SD card!
Flash on Clash (Multiple contact points)
Blaster effects (blaster specific fonts also)
Blade Lock-up
Musical Themes
Aircraft Aluminum Hilt
2-3w (4-5 ohm) speakers
CE Certified
Gesture Controls
PROFFIE NEOPIXEL:

(Neopixel Blade) Neopixel 50w LEDs in the Blade, makes it look realistic with blade scrolling.
Premium Smooth Swing
Infinite Blade Colors with the ability to install as many custom colors as you like.
A Crazy amount of Pre-Installed Sound Fonts, with the highest ability to customize and change them with included SD card!
Ability to Completely Customize Blade styles
Flash on Clash (Multiple Contact Points -Customizable)
Blaster effects (blaster specific fonts also)
Blade Lock-up
Musical Themes
Aircraft Aluminum Hilt
2-3w (4-5 ohm) speakers
CE certified
Tons of Gesture Controls
Higher Quality Sound Board
Technical Specifications:
Handle material: T6 Aircraft Aluminum
Handle length: 10.6" (27cm)
Blade material: Polycarbonate (PC)
Blade length: 32.3" (82 cm)
Total length: 42.9" (109 cm)
Charging type: USB fast charging
Charging time: 2-4 hours
Light type: 12Watt -Baselit/50 Watt - Xenopixel/Neopixel Proffie
Battery type: Rechargeable (18650 5V, 1A Battery 3000mAH/3600mAh) 
Coupler:
Not Compatible 
What's In The Box:

1* Hilt
1* Blade
1* USB charging cord
1* Tool bags and Screws
1* Instruction manual